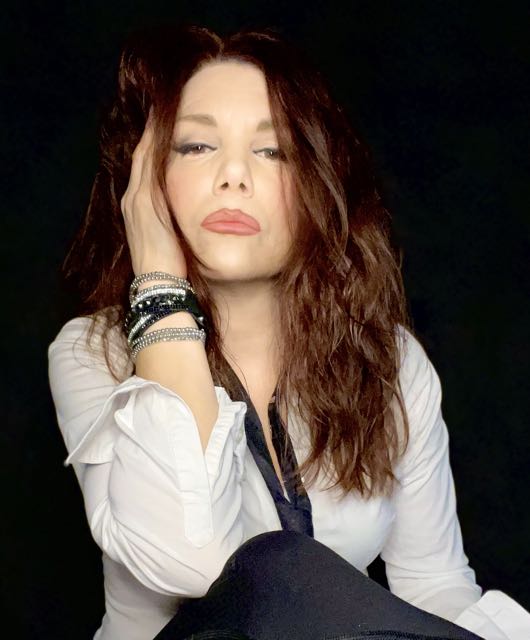 Interview | Lee Aaron
The Beauty Of Simplicity
Canadian artist Lee Aaron doesn't need a real introduction anymore. She already has earned her stage in rock 'n roll history many moons ago. Especially in the hard rock scene she is known best for her timeless heavy metal anthem ,,Metal Queen'', released back in 1984, but this lady has so much more music upon her sleeve.
She rocked the world with jazz, blues and edgy rock and it all fits her slightly raspy voice and musical vision. `Radio On!' is Lee's brand new 14th studio album, which she made with her band, guitarist Sean Kelly, bass player Dave Reimer and drummer and husband John Cody. The very soon to be 59 and fabulous looking singer still knows how to rock and takes her time for HeadBangers LifeStyle to tell all about it.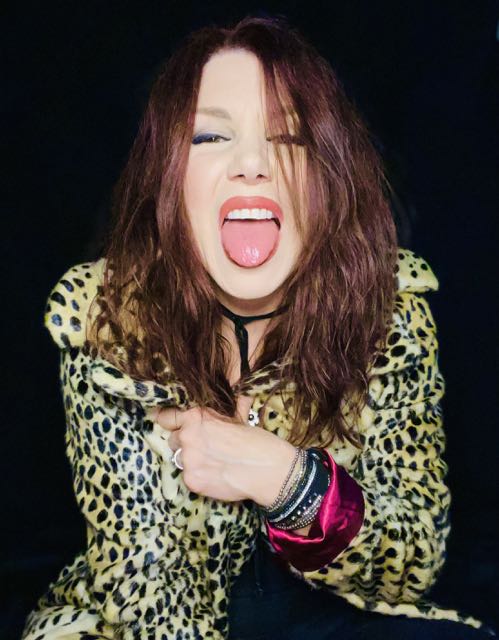 LEE-THE MUSICIAN
,,Everybody in the band brings something magical to the table.''
–Lee Aaron
As Lee stated in her press release, `Radio On!' is written in one weekend. So how do we picture this? Lee, Sean, Dave and John locked themselves up in a cabin far away from civilisation; jam all day and all night long. In between having a pizza-beer pit stop or a quick nap and Monday morning voila twelve songs are ready to go. Lee laughs.
,,I'm very blessed because everybody in my band is really talented. I'm a songwriter, an arranger and a producer. Sean has always brilliant song ideas, Dave is a great songwriter and John is the idea, reference and arranging guy. He can go like: "Oh that reminds me of this Cheap Trick song from 1981", goes to his record collection, finds it, plays it saying "We should do something like this". Everybody in the band brings something magical to the table. `Fire And Gasoline' and `Diamond Baby Blues' are written mostly by sending files back and forth because of the logistics. But I know when we get together in a room as a band something really magical happens. There's this energy and we just feed of each other's ideas, it's really cool. So I said to the guys let's just get together for the weekend, bring your best three, four song ideas and see what happens. Lets go back to that kind of feeling with the music being a young band again. When you were practicing in your garage and just wanting to write cool songs thinking your friends would like. You could all have a beer and a pizza and go: "Oh, yeah man listen to this riff, it's so bitching." [Laughing]. We went to Vancouver-Wood Shed and literally every idea that came to the table, I had a lyric idea in my songbook that would work for that, I stepped up to the mic and sing. All the ideas were matching and the way it all happened was a very organic process. I had written a couple of songs on piano, like ,,Devil's Gold'' and ,,Twenty One'', the closing ballad of the album, and when I brought it to the guys they just started playing and again this magic just happened. I recorded everything with my IPhone and the lyrics were pretty close to hundred per cent perfect. After that weekend I worked on the lyrics some more, refined the melodies and I said guys we got an album here! We need to go into the studio and record it.''
,,I wanted to make thinks simpler, there is a beauty in simplicity.''
-Lee Aaron
The agenda didn't allow Lee and her band mates to rush into the studio at once, so plans were made not knowing the unexpected would turn everything upside down.
,,After we wrote these songs late spring 2019, we went on tour of and on that whole summer. At first we planned to go into the studio in fall but because one of the guys wasn't able to record we had pushed the recordings to the middle of March 2020, the week that COVID-19 just went crazy.
It was all over the news, things were changing hourly and all of a sudden the whole world started to panic. On our second recording day the engineers wanted just three people at one time in the control room, everybody started sanitizing. My husband and I normally bring our children, who are now young teenagers, into the studio but extra people weren't allowed this time.
While we recorded the backtracks of the songs, there was a bit of a pressure but we managed as a band all together in the same room. That was great because soon after the studio shut down. To finish the album we had to record everything else separately in our home studios. In a weird way it was a blessing too because it made us all upgrade our home studios, we all had to work in Apple Logic, it was world class and very, very workable. As a result we were able to record `Almost Christmas', a little independent Christmas album we put out last year, just for our fans to lift everybody's spirit. And you know what? It will be released on Metalville this year as well.''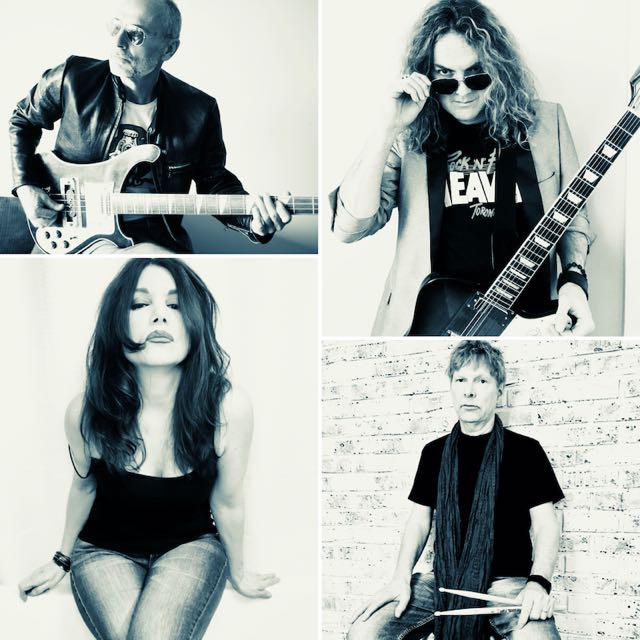 Recording at home isn't new to the table, but for sure a whole different experience and discipline than working old school in the studio. Lee couldn't agree more but she also embraces the benefits.
,,You have the luxury being able to record in your pyjamas in the middle of the night, thinking "Oh well, nobody liked that keyboard part, I don't know what I was thinking yesterday, let's erase it and redo it.'' [Laughing]. With a home studio you have the luxury to take more time to perfect things and make things exactly as you want them to be. And honestly, sometimes I wanted to make thinks simpler, there is a beauty in simplicity. This whole process was really fun and when we were past that really scary stage of COVID-19, Dave, who is also a great singer, was able to come over to record background vocals together at my house.
I think that going forward as a band our recording process in the future will be different because of the way we are set up now. Don't get me wrong I am a very big believer that a band should always record their backtracks together in the same room because you can make eye contact and spontaneity can happen. I always want to record my backtracks live, but for doing overdubs and adding candy on to the record it's really fun to be able to record at home.''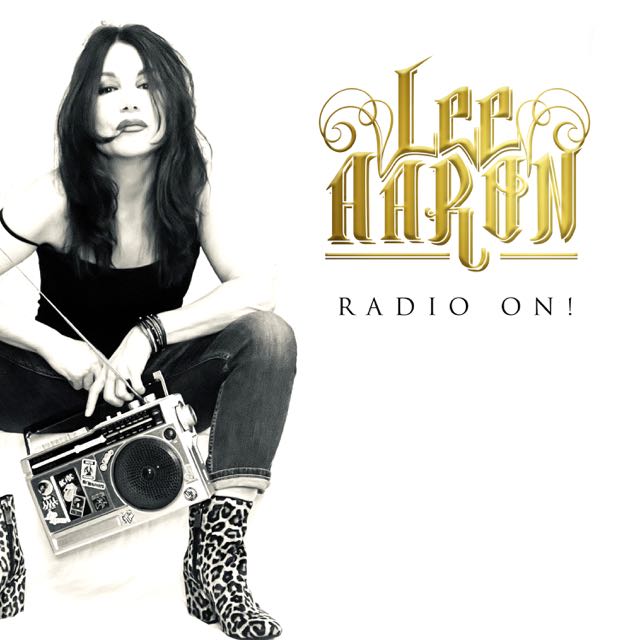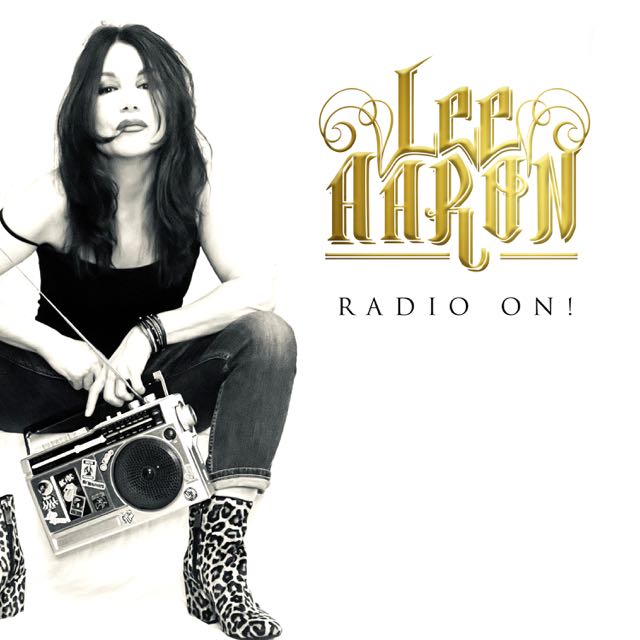 ,,Digital recording has made me want to simplify and make records that are more pure instead of more self-indulgent.''
–Lee Aaron
Over the last 15 to 20 years home recording has become an essential part of the music industry, foremost for financial and logistic reasons obviously, but to Lee it has been an eye-opener as well.
,,There's the luxury being able to spend an immense amount of time recording and there's the luxury of being able to go: "Oh I'm gonna make a 17-song album.". This whole thing taught me that your fans really don't want a 17-song album. That's self-indulgent. That's what I think. It has made me want to make things simpler and more spontaneous. I think there's real value in having an album that is ten or twelve songs, like bands did in the seventies, they just had nine or ten tracks, but they were amazing tracks. There was a beauty in making music like that. They all played live off the floor and there wasn't this little luxury to overthink things too much. Believe it or not we are already planning on a new album for 2022 and I want to make an album with ten great songs like they did back in the day.
Digital recording has made me want to simplify and make records that are more pure instead of more self-indulgent. Making this album reminded me again of those days when disc jockeys moved the airwaves. Unfortunately radio isn't like that anymore, outside college radio it's very programmed and very controlled, at least here in North America. If you are an artist that has a career longer than twenty-five years forget about getting on the radio, it's not gonna happen. They only play your classical stuff. I thought I just write songs that remind me of that time, not overthinking things and without really worrying about whether its gonna get on the radio or not.''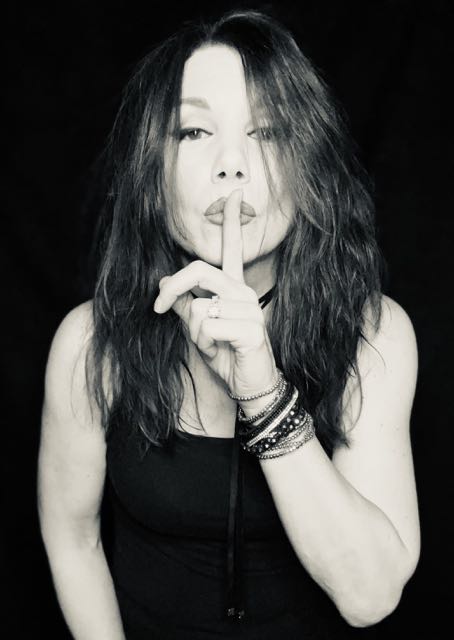 LEE-THE MOM
,,You got to have deeper things to say than those shallow things we were all writing about in our twenties.''
–Lee Aaron
Lee is the main lyricist and theme writer and she explains that it is always sort of a reflection of where her head is at in terms of her worldview.
,,Obviously my worldview has changed over the course of the years, I am a parent, not of little kids anymore but young teens who are thinking that I don't know anything [laughing]. When it comes to technology that's partly true, especially when I can't get something done on my phone [laughing], but it is a world they grow up in now and we didn't. As a parent my view on mortality and the world as a whole has shifted quite a bit. It doesn't mean I lost my edge, bloody hell no! In fact I am more angry because look at this world my children are growing up in. We have more environmental threats than we've ever had and there are the toxic political environments that I am aware of, so yeah I have a lot more to say these days.
As a lyricist it's a bit of a challenge, trying to incorporate those themes into edgy rock songs but I really rise up to that challenge and I really enjoy doing it. A song like ,,Devils Gold'' is an introspective song, it looks at the pitfalls of the consumer culture. We all get so distracted by having stuff and it never buys our soul happiness, does it? That's what this song is about. ,,Wasted'' is about addiction and a very personal song actually. But it is also a song for everyone because almost everybody has someone related struggling with a problem, like alcoholism. This song is about confronting that person that the only thing that has been wasted is the love that couldn't have happen in the family, while it existed under the cloud of your addiction. I tried to approach that message in a ballsy and brave way.
,,Radio On!'' and ,,Twenty One'' approach the theme of mortality and the reason I want to talk about mortality is because I lost my mother three years ago and my younger sister lost her husband a couple of years ago all of a sudden. In the last seven years we've lost so many rock stars, like Prince, David Bowie and Lemmy, so it feels this theme is in my face a little bit. I wanted to write about it but with a positive spin. We're all going to die one day, that's the one thing in life you know for sure, it is inevitable, but we can create music, embrace music and love it.
Music is immortal and timeless and all of these artists that left us have left us this beautiful gift of music that lives on forever. In general my lyrics do kind of write themselves, they are just default reflections from me on were my head is at, the things I am thinking about. But these are the things my fans are thinking about too. As a woman in this stage of the game you got to write about more mature things, you got to have deeper things to say than those shallow things we were all writing about in our twenties.''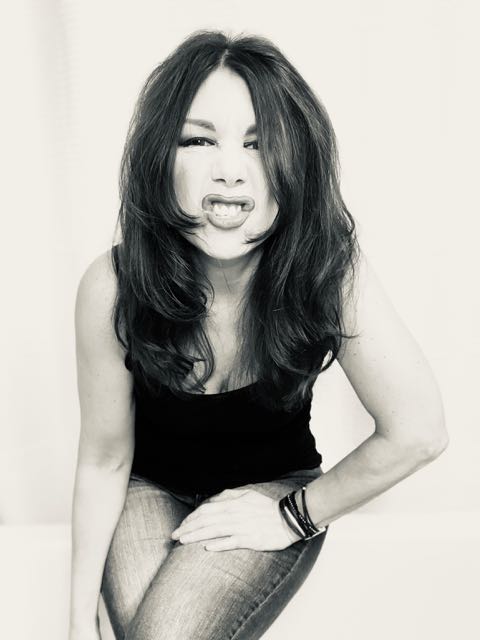 LEE-THE PRODUCER
,,When I make a record I want to take people on a journey that gives them different elements of music.''
–Lee Aaron
Lee produced `Radio On!' like she did with her previous six records. It's a different job and I wonder what kind of producer she considers herself.
,,I know what I want to hear sonically and I usually have a clear idea of what I want to achieve song wise with the general mood and feeling of a song. As a producer I am financing the album out of my own pocket, I'm putting together the engineering and production team around me that I know I'm going to achieve what I want to achieve.
Hiring Mike Fraser for the mix was because I knew he was going to get the sound that I wanted to hear. In terms of the actual song selection, the actual parts that end up on the album, like which parts of the solo or which of the five guitar tracks do we need. At home I'll be editing, clipping and erasing parts and I'm only providing the parts that I hear to the mixer in the end. I don't like to say song doctor but as a producer you are kind of like a surgeon, thinking and choosing the elements you hear in the tracks.
A Journey
When I make a record I want to take people on a journey that gives them different elements of music. Sitting down the entire time with Mike Fraser behind the mixing board, telling him what I wanted, he is the master to make it happen. I like to give my band mates a lot of freedom to make them feel confident to try anything they want to try.
As a producer you work with people to microscope their best ideas and a great producer brings the best out of people to achieve a final result that is your vision. I follow a much more organic process than these producers that want to put their stamp on every album they do.''
Lee is definitely excited about the thought of producing other artists one day, but for now the timing is not right as she explains.
,,When I started making records again back in 2016, I had been focussing all my creative energy on raising my kids for the past twelve years. I didn't want them to end up in therapy because I was that mom who was never home. As a parent you have to make a commitment and be really there for them. I'm focussed on my own musical creativity since then because I realized I had so many ideas and a lot I wanted to do before I'm done. When things will slow down again, I think it would be really fun to produce other artists.''
LEE-THE BUSINESSWOMAN
,,I'm being sold to the world completely the way I am comfortable with.''
–Lee Aaron
Not only is Lee a singer, songwriter, musician and a producer, but she is also a businesswoman. Running her label Big Sister Records, making important business decisions. How does this super mom handle things?
,,Big Sister Records is my own label and for me it's been like a boutique label that I've run for my own music literally since 1992. I went with Metalville as a distributor because they have wonderful promotional channels and distribution network. I love these guys, but as an independent label I am completely in charge of the creative end of everything. Besides writing and performing music, I book the studio, hire people, put together the creative team to work with me on the artwork, photos, videos, you name it. And I pay every single penny for it myself. Yeah sometimes I feel crazy to match everything but in the end I'm being sold to the world completely the way I am comfortable with. This is my vision. Back in the days when I was on a bigger label in Canada it was completely different and I felt that almost everything I did in the past was compromised in some way by a lot of other people's ideas. I don't have to deal with that anymore. I am complete in control in the direction of the art and I love that [laughing]. It is totally rewarding.''
The artwork of `Radio On!' has a clean presentation using white, black and white and gold colours, taking it up to a Royal Rock Star level. It was a conscious decision according to Lee.
,,When you go to a lot of these hard rocking webzines and websites, and don't get me wrong, but it seems to be a sort of a trademark or branding kind of thing to use the fire, the brimstone and dark colours for the artwork, showing that you are a hard rock band. I wanted to go more like a classic kind of Rolling Stones direction. I am a rock 'n roll band and so I think `Radio On!' has got all the classic kind of 1960's rock 'n roll elements to the cover which makes it clean but classy.''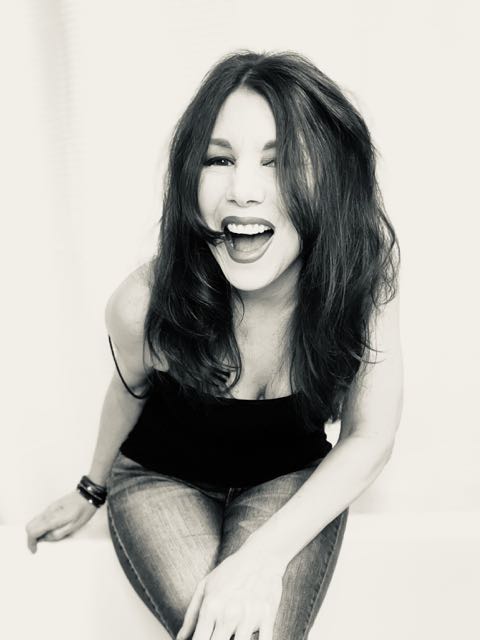 To stay connected with her fan base in these tough times, Lee started `Ask Lee On IGTV' and she really got the hang of it.
,,Last January, when we were still in lockdown, I said to my husband "Man what am I gonna do this year because there is no touring for another year. It's gonna be brutal because all of my international shows have been pushed to 2022''. At first I started writing a book, I am writing my memoires right now, being on my fifth chapter already. And it was actually my husband who came up with the idea doing a really cool interactive fan thing, answer fan questions five or ten minutes a week, because every day fans write to me via my website and personal Facebook message, asking all these questions which I don't have time to respond to every day.
With `Ask Lee On IGTV' I can provide a personal connection with my audience and do something fun. To have a little bit of control over it, fans need to send their questions to a special e-mail address so I can filter too crazy or inappropriate questions. So far it's been really, really fun, I've been compiling these questions and print them out every two or three weeks, sit down in front of the camera try to answer four or five fan questions every week. People seem to love it because the feedback is really positive.''
,,I'm always on the quest to write better songs and have people singing along.''
–Lee Aaron
During lockdown over the past one and a half years people had plenty of extra time to kill and also Lee picked up a few new "hobbies".
,,I discovered that I like house painting [laughing] and just like many other people I also did a lot of house projects you normally don't have time for it. And I've been hiking with my family, we decided to do that at least five times a week for at least an hour, just get out of the house, take our dogs and try to get back in touch with nature. That's been really great. I'm a runner as well but when it is raining I get on my treadmill to stay in shape and not fall apart during COVID [laughing]. I also found out that Social Media is a lot of work, OMG it feels like another job and sometimes you need a little break from that too. Other than that I am always writing songs, we've already got more than half of a new album written and I'm always on the quest to write better songs and have people singing along.''
All photos provided by Big Sister Records
About
Canadian singer, musician, songwriter and producer - active since 1980. She does rock, hardrock, blues, jazz and pop and wrote the 80s anthem ,,Metal Queen''.
Genre
rock, hardrock
Website
https://www.leeaaron.com/
Social
Tags