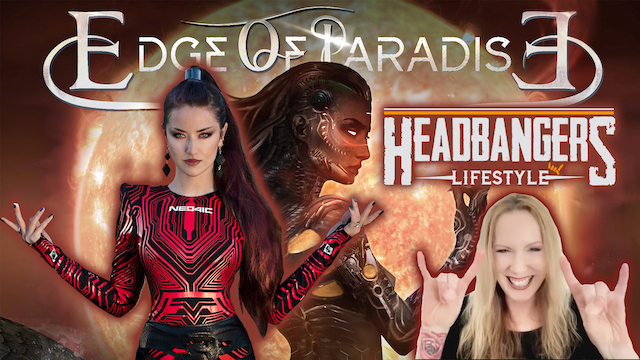 Video | Edge Of Paradise – Singer Margarita Monet
Into The Face Of Danger
Occasion: American hard rock / heavy metal band Edge Of Paradise will release their 5th studio album `Hologram' on July 14th, 2023.
WATCH THE INTERVIEW HERE:
Photo credit in the video: band photos by Adam Kennedy and Darren LaFreniere
ABOUT THE INTERVIEW WITH MARGARITA MONET
In this online interview HeadBangers LifeStyle's Lilo talks with singer and co-founder Margarita Monet about the amazing new studio album `Hologram' and the musical growth of the band. Margarita tells about the lyrical themes, the universe they try to create and the overall connection between the albums. How she incorporates her paintings and art in Edge Of Paradise and her personal interest in Sci-Fi and AI technology. We look back on the recent tour with Lacuna Coil and we learn more about how she likes to spend her free time and plans for the future of the band.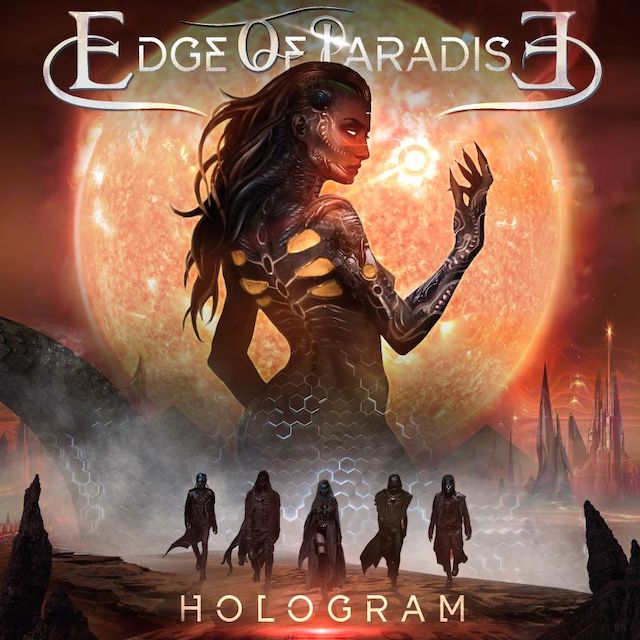 EDGE OF PARADISE – ABOUT THE NEW ALBUM `HOLOGRAM'
`Hologram' builds upon where their two previous releases, `The Unknow' and `Universe' left off, seeing Edge Of Paradise's sound take a huge leap in songwriting prowess and defining their sonic combination of symphonic and industrial metal tinged with electro-metal influences. Gigantic hooks paired with monolithic riffs in a spacious sea of melodies will immediately entice listeners and whisk them away on the band's sonic, and lyrical, journey.
The band, including founding members singer Margarita Monet and guitarist Dave Bates and drummer Jamie Moreno and bassist Ricky Bonazza, are ready to blow everyone away once they are back on the road with this stunning new music in tow. The band played the 70000 Tons Of Metal Cruise January 30 – February 3, 2023 and current plans are for the band to tour extensively through 2023, including upcoming U.S. dates this May with Lacuna Coil and UK/EU dates in August/September.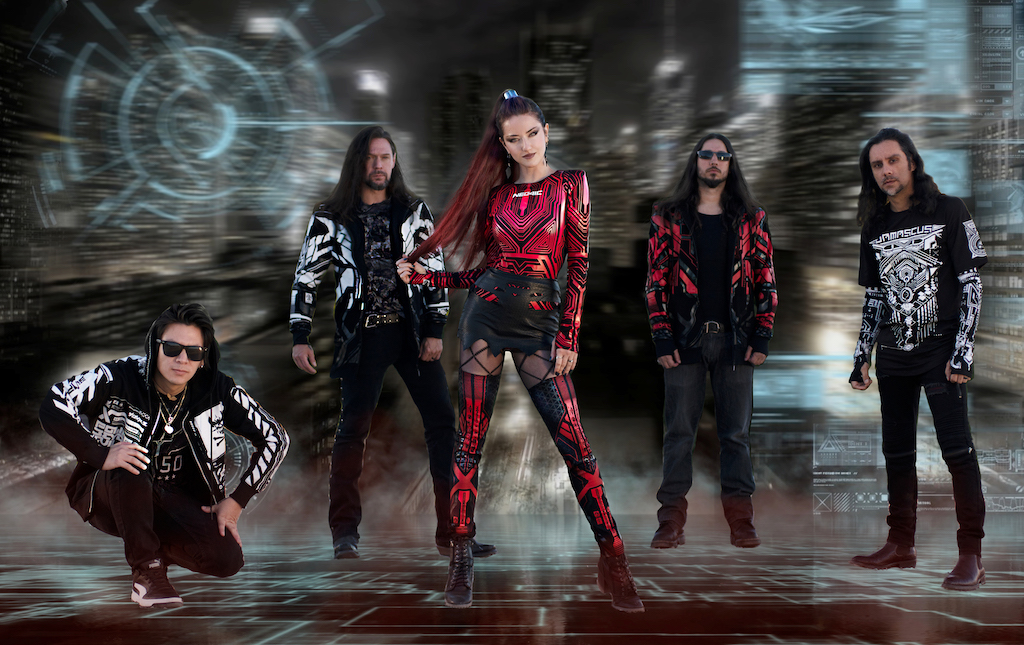 About
Edge Of Paradise is an American hard rock/heavy metal band formed 2011 in Los Angeles, California. Founding members are vocalist/pianist Margarita Monet and guitarist Dave Bates.
Genre
Hard Rock, Heavy Metal
Website
https://www.edgeofparadiseband.com/
Social
Tags