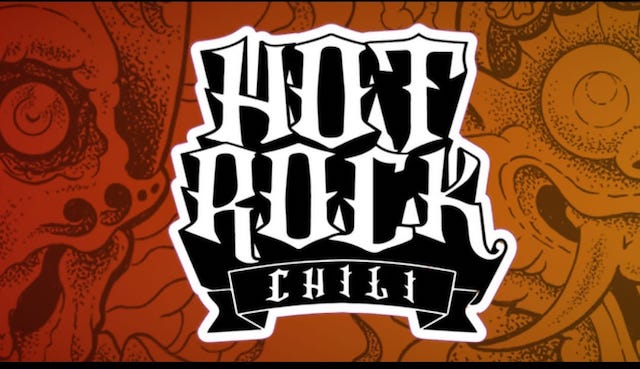 Food | Hot Rock Chili
Spicing up the metal scene
A brutal wasteland was revealed. Soil dry and gritty. The glass house in good shape, its glass roofing and walls clear. Old, but solid enough to start. It's the pictures which over the months start to appear in my Facebook timeline. Not paying close attention too much… Scrolling onward. It is pajamas-me in the morning, gearing up for reviews drawn up from my notes. Fresh brewed coffee stirred, sandwich on my lap. Quickly checkin' my timeline for news and stories.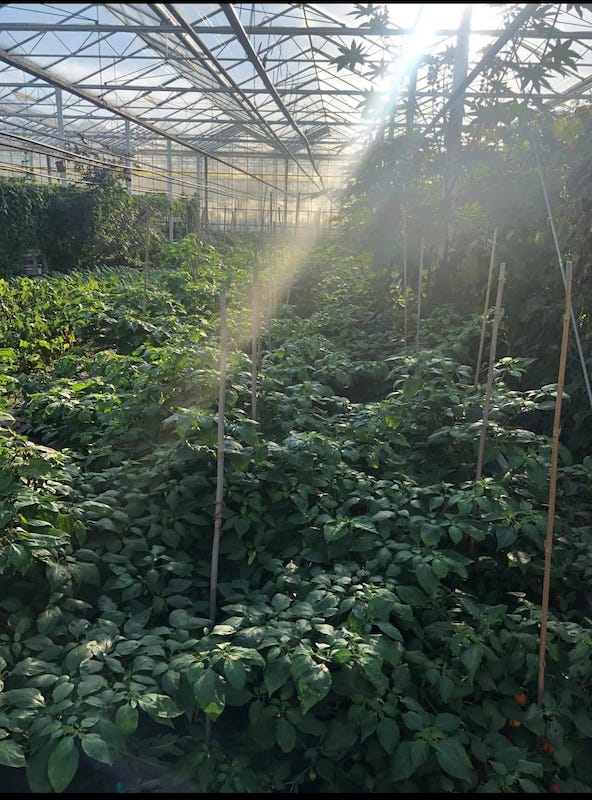 The wasteland reappears. Countless transplant cuttings in small trays. Soil broken up and garden beds created. Fertile soil on beds. Gridded patterns with small walkways in between. Watering tubes nicely laid out next to the tiled walkways. Red valves at the intersections and tap connections. Sprinklers and irrigation in place. Scrolling on I note the process of growth. Peppers in all varieties start to bloom. Colorful amidst the green. Red peppers, green peppers, Chili peppers, hot and spicy, sweet and crisp. Herbs and spices; it is all there, nurtured with love and a keen eye, ready for harvest.
HOT ROCK CHILI – A FAMILIAR FACE
Dirty hands and nails. I start to click through the pictures when a familiar face emerges. Is that?! Dark shades, unshaved face atop a baseball jersey and jeans. Rubber boots instead of leather ones. The rocker transformed. The metalhead recognized I start to read their story.
Indeed, it is Robert Soeterboek, the charismatic vocalist of Vulture fame, later to appear on many releases lending his soulful powerful vocals to hard rocking tracks. Dutch Highway Chile, Ayreon and Star One are on his resume amidst a variety of national commercials for big names. Nicknamed "Soet" by friends, he is a well-known member of the Dutch rock and metal community also lending his skills and network as an organizer of festivals and gigs in the Rotterdam Area (Baroeg club).
Now Robert appears in my timeline as a gardener?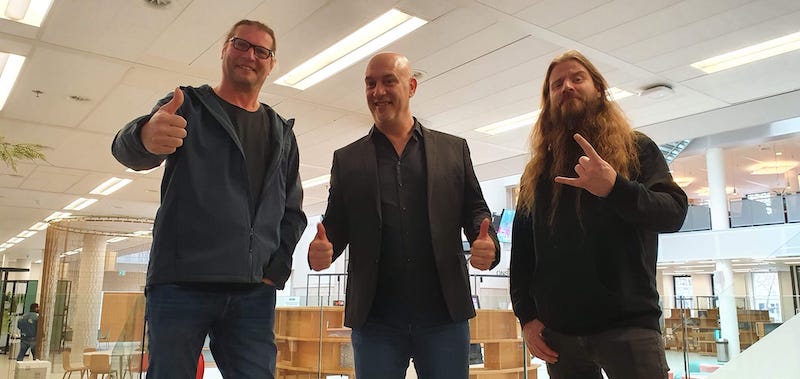 Together with his rocking friends Frans Janssen (Boneheadz vocalist) and Epica bass player Rob van der Loo, Soet in 2021 started a brand-new company and concept: HOT ROCK CHILI!
"In the fullness of time
A garden to nurture and protect
It's a measure of a life"
RUSH – The Garden
A LIFESTYLE FOR THEIR FANS
Branding product and drinks, many bands start to develop a lifestyle for their fans to stretch wider. Not just the shirt and baseball cap, but an experience that shoots root in taste. Band branded coffee, branded craftbeers and spirits, as well as household items. The Gene Simmons marketing machine adopted by the world of music expanding income lost as physical music is hardly purchased in modern day society. Die-hard fans and rockers invest gladly. Fundraisers for physical albums on vinyl and cd to support and obtain your band's release. On the side buying the beer and enjoying the whiskey bearing their names or names of their favored songs.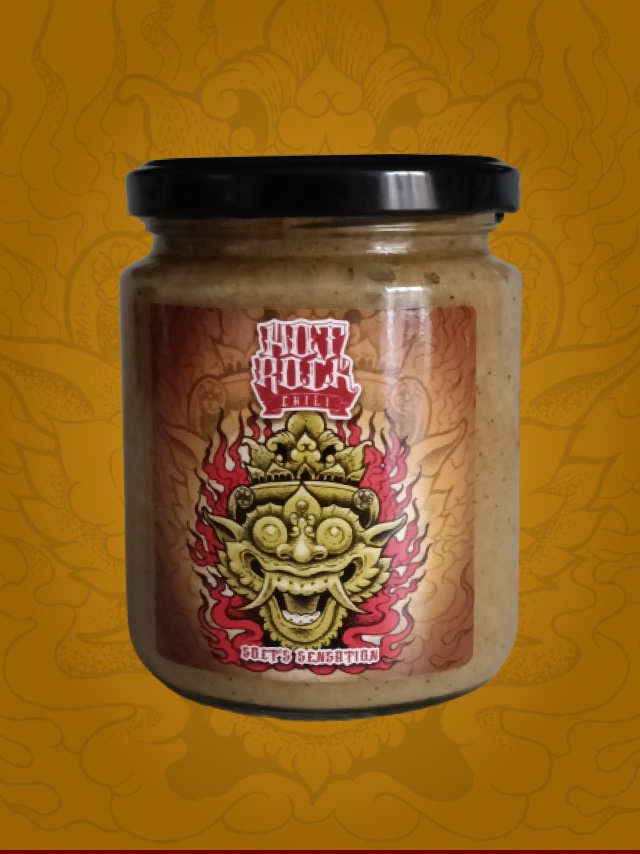 Especially the latter is a good example of fans praising their favorite bands and songs. Not always requested or rightfully acknowledged by its name givers, it also is the altar of praise to commemorate their status. Small craftbeer breweries run by rock and music fans sprout cool labelled beers, also drawn up in our previous reviews. Check out the rock clan of Dutch Bliksem Brewery releasing their acclaimed and awarded Black Sabbath beers. Their 'Saison in the Abyss', a wordplay to Slayer's "Seasons in the Abyss", and their recent tribute beers to 'The Big Four'. Rock and metalheadz brewing great beers and cooking up a fan atmosphere.
SPICED SAUCES – SUN-DRIED HERBS AND SPICE MIXES
Amidst these tastes Soet, Janssen and van der Loo start a business of spiced sauces and sun-dried herbs and spice mixes. It hails from what they witness and experienced themselves. Good taste in music also transpires to the table and dishes of rockers and headbangers. Every festival displays the same bland dishes for absurd prices. Dishes and food easily devoured. Tasteless, washed down with beer.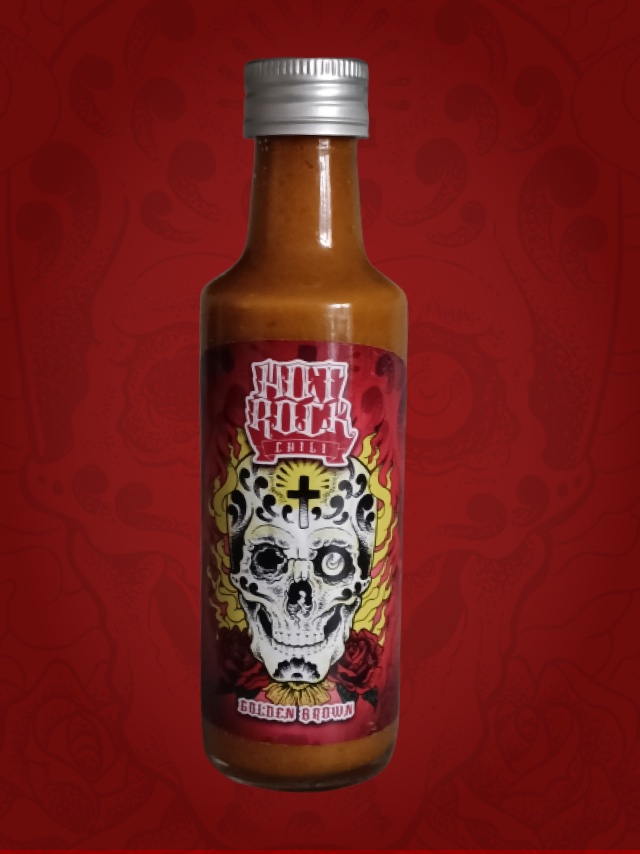 In the meanwhile, craftbeer festivals revealed the exact opposite. Rock and metal music, live bands, great atmosphere, and tasteful food to accompany the beer tasting. Giant BBQ pits lined up and home ground beef patties grilled. Homemade sauces and fresh herbs and peppers. Potatoes fried, fresh from the field. Pizzas prepped in front of you, fresh bio ingredients mainly. Pulled pork slow-cooked to perfection with bourbon injected. Different approach, same culture!
HOT ROCK CHILI GREENHOUSE
And a large chop of those music adepts and metalheads like their food spicy! Full frontal exposure of taste and flavors welling, we like the right spices and sauces to be served up with our dishes. It is exactly where our three Amigos fit in. Their greenhouse and fruit of their labor is taken a step further. Biologically produced and grown product full of flavor and rich of nutrients.
As they state on their website:
"In our greenhouse near Rotterdam we grow our peppers with great care and we only use natural pesticides. For example, we release the parasitic wasp to combat aphids and we are proud of our bumblebees that take care of pollination. We also use potash and fertilizer pellets to feed our clay soil. We sow the pepper plants at the beginning of February to put them in the ground at the end of April when they are finally strong plants. In the end we can start harvesting carefully at the end of July, but some peppers take a little longer to arrive. Harvesting is special, you couldn't wish for fresher and more organic."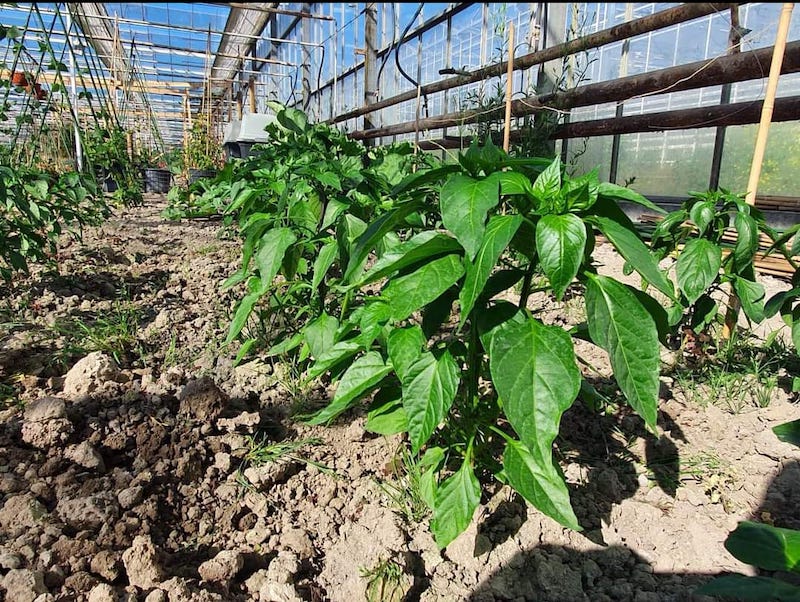 SOET'S SENSATION
The produced product is jaw dropping beautiful. Colorful, to say the least. A style also taken further in their stylistic branding. Labels are appealing and colorful, adding to the presentation of its contents. Whether it is the dried spices and herb mixes in their clean jars, their pepper-based smooth sambals offered, and their hot sauces. The labels are attractive as is their rocking hot logo! The spicy sambals 'Soet's Sensation' and the rich Indonesian rooted counterpart 'Rob Atal Vega' are both insanely well presented. Contradictive colors, they radiate its freshness, with no preservatives added to maintain perfect flavor.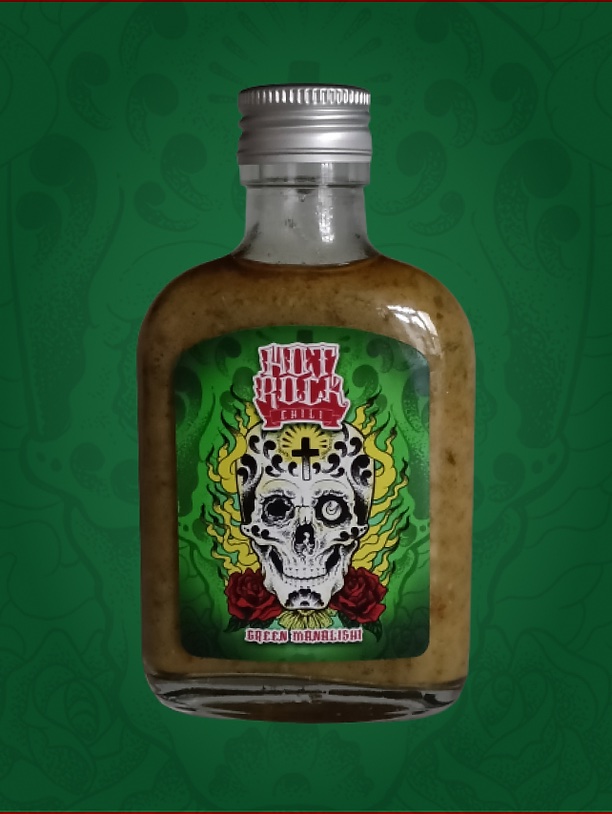 Especially appealing to rockers must be their 'Green Manalishi', reverting to the powerful and hypnotizing Judas Priest rendition of (Fleetwood Mac) Peter Green's "The Green Manalishi (with the Two-pronged Crown)". The psychedelic rhythm trip with its guitar harmonies and squealing Halfordian vocals should go extremely well with Mexican dishes to dip your nachos and tortilla chips. The same dishes apply to the hotness from hell, 'Golden Brown' that registers 425.000 to 577.000 on the Scoville chart! This particular Chocolate Habanero sauce is not for wussies, and is a limited run.
Special editions like 'Golden Brown' will pop frequenter I expect, like their current feature, the 'Hot Rock Chili Classic BBQ' on a base of tomatoes, jalapeños, cayenne and fresh onions and garlic.
SCOVILLE SCALE
Good to know: Everybody knows what peppers are, even if they don't know all the different types. However, not everyone knows about the defining 'Scoville scale'. The scale is "a measurement of the pungency of chili peppers". Milder peppers rank lower on the scale, while hotter ones rank higher. Each pepper is awarded a number of Scoville Heat Units or SHUs. The Scoville indication is featured on their pages, and is helpful determining the hotness of the goodness.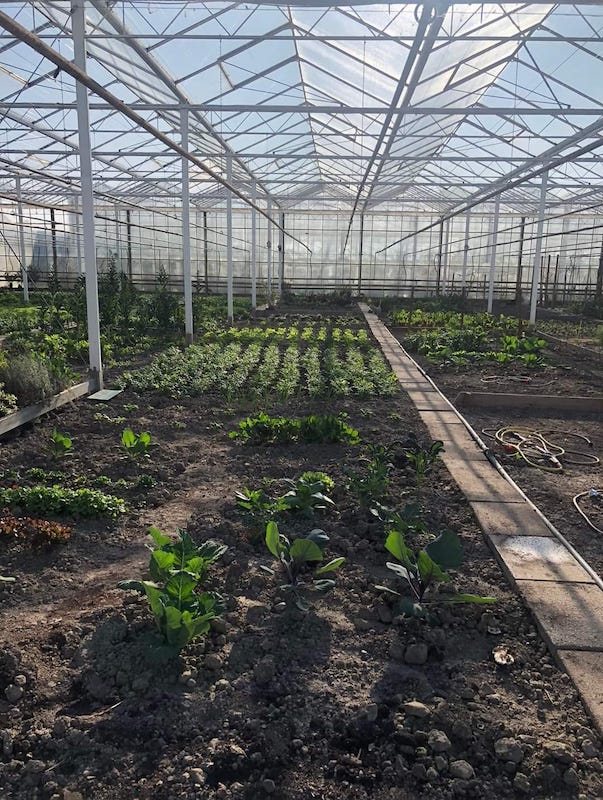 A starting booming business is the result with product finding their way to the table of many rockers and music aficionados as proven by the many feedback posts on their Facebook profile, stating their love for the product and becoming loyal customers. It is the true love and dedication for maintaining their biological production and creating fresh and spicy flavored goodness for your meals.
HOT ROCK CHILI has my vote!