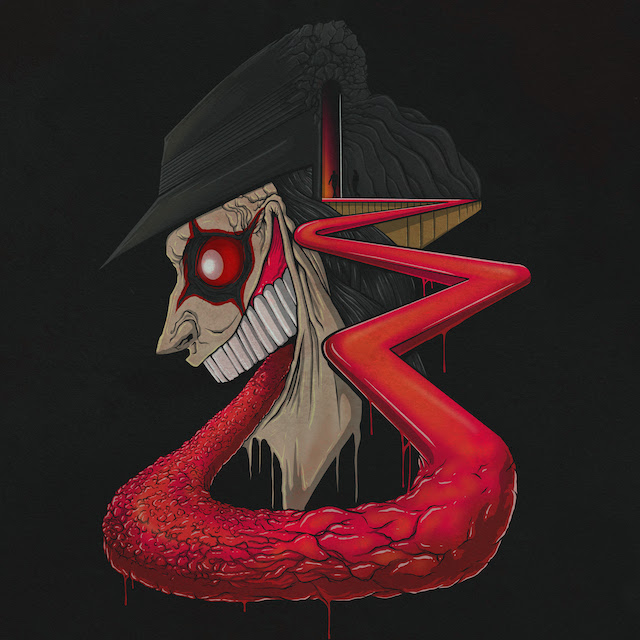 News | Avatar release new song
,,Cruel And Unusual''
+++OFFICIAL PRESS RELEASE BY THIRTY TIGERS / BLACK WALTZ RECORDS / HEAD OF PR+++
The heavy metal 'n' roll dark madcap visionaries collectively known as Avatar — vocalist Johannes Eckerström (vocals), guitarists Jonas Jarlsby and Tim Öhrström, bassist Henrik Sandelin, and drummer John Alfredsson — have shared another new song. Today, the band has released "Cruel and Unusual"
Listen to the song HERE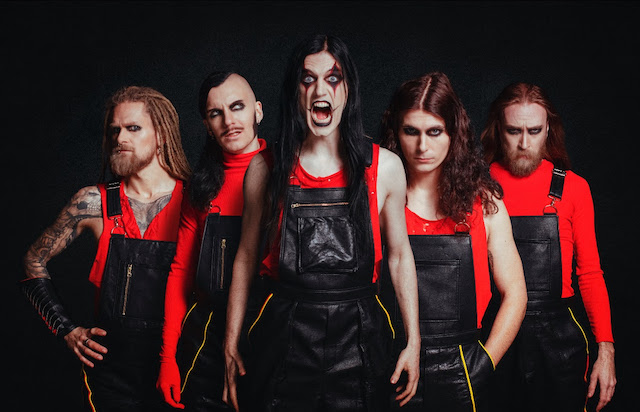 STATEMENT BY THE BAND
"It feels self-evident," the band states about the track. "Violent thoughts channeled through violent riffs, demented thoughts driven by a sick groove. It's simply a very sexy song."
Earlier this fall, Avatar, who are known to smash the boundaries between band, theater troupe, and cinematic masterminds with a series of celebrated albums and videos, and the immersive world of Avatar Country, a fantastical land where metal rules supreme, released three new songs. Avatar also previously announced they signed to Thirty Tigers and have launched their own Black Waltz Records imprint.
WATCH VIDEO FOR ,,CRUEL AND UNUSUAL" HERE:
U.S. AND EUROPEAN TOUR
Avatar will return to the road in early 2022. Dates for the band's rescheduled U.S. tour run and full European trek are below.
2022 EUROPEAN TOUR DATES:
1/8 — Nottingham, UK — Rock City
1/9 — Manchester, UK — Academy
1/10 — Glasgow, UK — SWG3
1/12 — Wolverhampton, UK — KK's Steelmill 1/13 — Bristol, UK — Marble Factory
1/14 — Southampton, UK — 1865
1/15 — London, UK — 02 Forum Kentish Town 2/12 — Paris, FR — L'Olympia
2/14 — Brussels, BE — Ancienne Belgique (A.B.) 2/15 — Karlsruhe, DE — Substage
2/16 — Lyon, FR — Le Transbordeur
2/17 — Barcelona, ES — Razzmatazz 1 & 2 2/18 — Madrid, ES — Kapital
2/19 — Lisbon, PT — LAV
2/21 — Bordeaux, FR — Le Rocher Palmer 2/22 — Geneva, CH — Alhambra
2/23 — Zurich, CH — Komplex
2/24 — Vienna, AT — Simm City
2/25 — Brno, CZ — Sono Centrum
2/26 — Munich, DE — Freiheitshalle
2/27 — Leipzig, DE — Hellraiser
2/28 — Warsaw, PL — Proxima
3/1 — Berlin, DE — Columbia Theater
3/2 — Hamburg, DE — Gruenspan
3/3 — Cologne, DE — Essigfabrik
3/4 — Tilburg, NL — 013
3/10 — Göteborg, SE — Trädgår'n
3/11 — Stockholm, SE — Fållan
3/12 — Malmö, SE — Slagthuset
6/24 — Cartagena, ES — Rock Imperium Festival
6/26 — Clisson, FR — Hellfest 2022