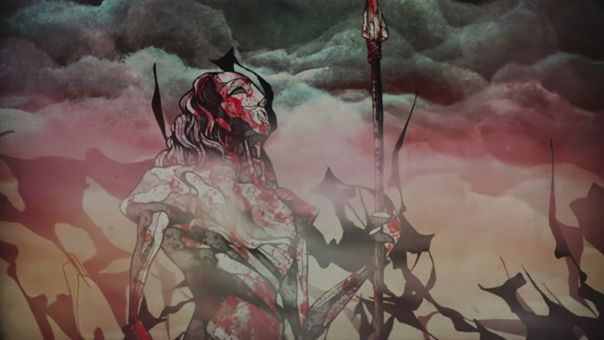 News | Candlemass New Lyric Video
For the track ,,Angel Battle''
+++OFFICIAL PRESS RELEASE BY NAPALM RECORDS+++
Legendary Grammy-Nominated Doom Metal Titans Candlemass Showcase Lyric Video for ,,Angel Battle"
WATCH THE VIDEO HERE:
ABOUT THE TRACK
After the amazing reception of their latest album, legendary classic doom icons Candlemass continue the onslaught of epic heaviness with the release of an exciting lyric video for their fourth single, "Angel Battle", from Sweet Evil Sun! Following the previous three earth-shattering singles, "Angel Battle" trudges in with a captivating guitar riff, presenting an ominous motif that parallels the story of the battle between heaven and hell with amazing guitar solos signifying the fight between angels and demons. A soft lull comes in as clean guitars and an organ play a small dirge before heavy guitar riffs trumpet once again for one last time.
With Sweet Evil Sun, recorded at NOX studio in Stockholm, the Swedish force centered around Leif Edling continue their unmatched legacy, following the inimitable The Door to Doom (2019) and proving once more that they reign as one of the heaviest metal bands on earth, bringing epic doom to the world of metal. Go and grab a copy of Sweet Evil Sunout now via Napalm Records!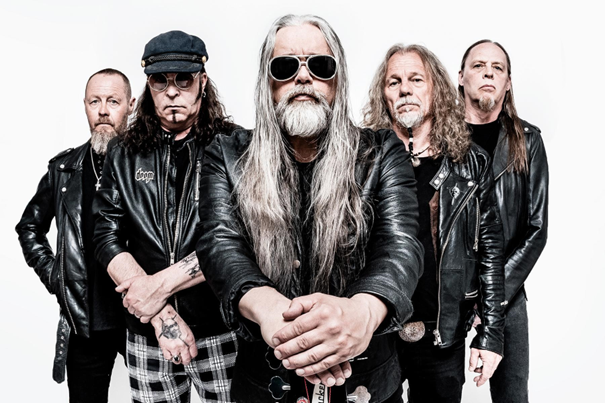 PERSONAL COMMENT BY LEIF EDLING
After working on this massive piece of art for 18 months in total, with Sweet Evil Sun, Candlemass brings back all the grandness of their early years, exploring themes of ambition and strife, hope and failure. It comes as no surprise that, alongside the band, renowned producer Marcus Jidell captured the band's massive, smoky guitar tones, powerful drums and larger-than-life vocals, offering a truly unique, high quality sonic experience. 
Leif Edling on the new album:
"Sweet Evil Sun is about hope, striving, adoration and failure. It's about all the personal battles that you have, but also the never-ending decay of humanity.
The record took over a year to make and there's not a bad track on it! We had a fantastic time recording it and are really looking forward to the release. It's Doom, It's Metal! It is the essence of Candlemass put into one album!"
Order your copy of Sweet Evil Sun HERE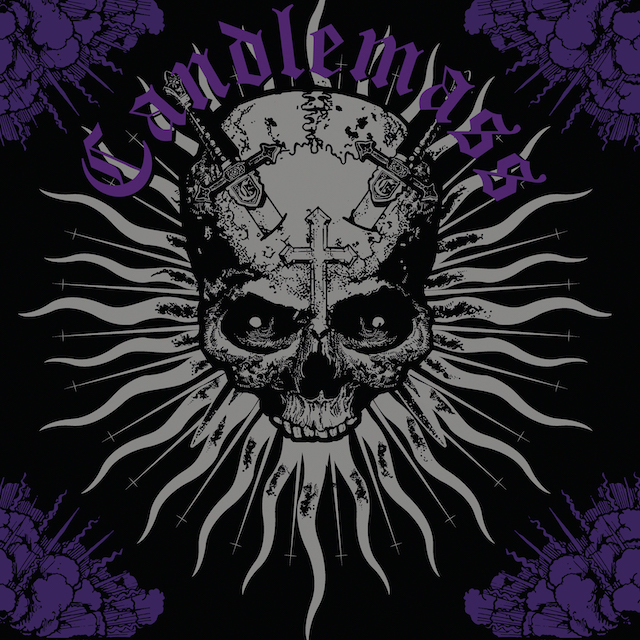 SWEET EVIL SUN TRACKLIST:
1. Wizard Of The Vortex
2. Sweet Evil Sun
3. Angel Battle
4. Black Butterfly
5. When Death Sighs
6. Scandinavian Gods
7. Devil Voodoo
8. Crucified
9. Goddess10. A Cup Of Coffin (Outro)
Sweet Evil Sun is available in the following formats:
Ltd. Die Hard Vinyl Box (Napalm Shop only)
2LP Gatefold Sun Yellow (Napalm Shop only)
2LP Gatefold Black
2LP Gatefold Purple
1CD 6pp Digisleeve
CD Digisleeve + Shirt Bundle
Digital Album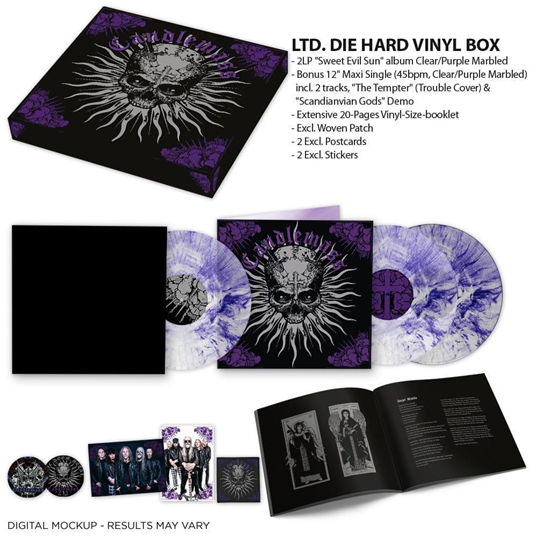 EXPERIENCE CANDLEMASS LIVE IN 2023
10.03.23 US – Seattle, WA / Substation 
11.03.23 US – Portland, OR / Star Theater – SOLD OUT 
12.03.23 US – Portland, OR / Dante's 
14.03.23 US – San Francisco, CA / DNA 
16.03.23 US – Los Angeles, CA / 1720 
17.03.23 US – San Diego, CA / Brick By Brick 
08.04.23 DE – Munich / Dark Easter Metal Meeting 
02.06.23 SE – Blädinge / Muskelrock 
15.06.23 FR – Clisson / Hellfest 
24.06.23 NO – Oslo / Tons Of Rock 
CANDLEMASS ARE:
Johan Lanquist – Vocals
Lars Johansson – Lead Guitar
Mappe Björkman – Rhythm Guitar
Leif Edling – Bass
Janne Lind – Drums