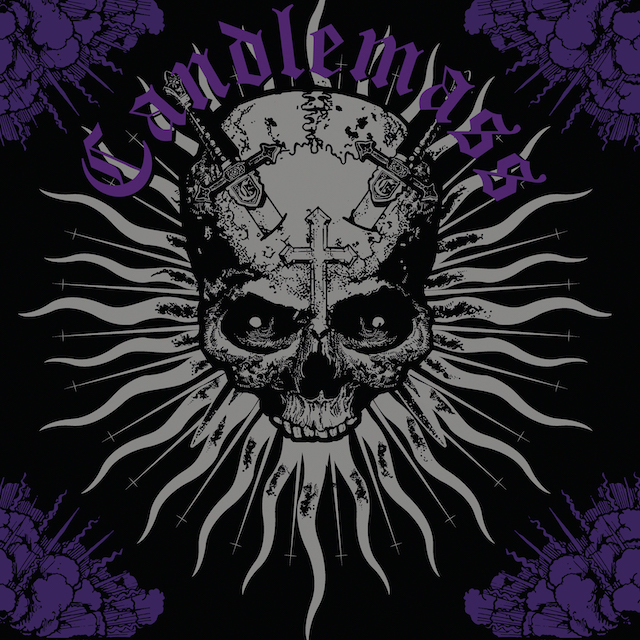 Review | Candlemass – Sweet Evil Sun
Napalm Records
With the release of their latest epic 'Sweet Evil Sun' Swedish doom metallers Candlemass make perfectly clear that they are even after more than four decades in the business one of the main forces in the doom metal genre. Sure, Black Sabbath will always be the number one of this specific genre, but Candlemass are not very far behind as are their countrymen of Sorcerer, who are preparing their new album as we speak hopefully ready for release in the first months of 2023. And there is also Avatarium although that group has a lot more different elements in their music now. Still very heavy but their latest record 'Death, Where Is Your Sting' is definitely not pure doom metal anymore, but still very impressive.
FUNDAMENTAL LESSON IN DOOM
With the return of original singer Johan Langquist for the 2019 album 'The Door To Doom' Candlemass landed a major coupe. Nobody had expected the return of Langquist after an abscence of some 32 years and it gave the band around bass player and main song writer Leif Edling an enormous boost of energy and confidence. Then there was the pandemic and the band could not go out and promote their new record. Still, they managed to do a show/stream with hardly any audience and the live CD/DVD 'Green Valley Live' became a welcome sign of life. After that the group started working on 'Sweet Evil Sun' and what can we say about the result? It is once again a fundamental lesson in doom, there can be no doubt about that. And the album also has variation, it not just a demonstration of pure power and might.
PERFECT PRODUCTION
The perfect production, once again provided by Avatarium-guitarist Marcus Jidell is key on this record. Every little detail is recorded to perfection whether it is the mighty voice of Langquist, the relentless drum and bass work by Jan Lindh and Leif Edling and the exquisite guitar work by Mats Bjorkman and Lars Johanson. And as per usual Leif Edling has written a pack of superb songs that are based on almighty riffs. It is not that Candlemass is doing something very different on 'Sweet Evil Sun'.
They stick to their formula but have perfected it to such a standard that it is almost beyond belief. There is even room for some very subtle keyboards and Hammond in several songs (like for instance ,,Goddess'') but it is in every other aspect an album where the guitars determine the pace, the heaviness and the sound. Johansson and Bjorkman are for this genre what Tipton and Downing were for heavy metal and King/Hanneman for the thrash movement.
SCARY
The level of musicianship, songs and sound is just scary if you ask me. 'Sweet Evil Sun' has got it all. Fans of the genre will just lap this up and will get value for their money as most songs are stretched out to the max with suspension, the necessary melody and extreme power, exactly what Candlemass has always done. No quick 35-40 minute solution on the automatic pilot, but real songs and good for almost an hour of playing time. In all aspects a killer release, their 13th studio-album in their long career and without doubt one of their best.
Release date: 18 November 2022