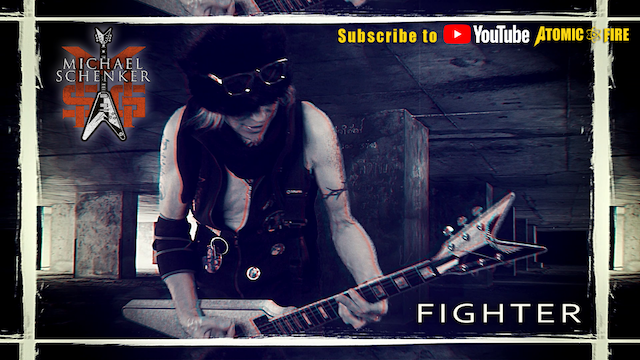 News | Michael Schenker Group – new video for ,,Fighter"
And Tour Dates.
+++OFFICIAL PRESS RELEASE BY ATOMIC FIRE RECORDS+++
Michael Schenker Group release official music video for ,,Fighter" from new album `Universal'.
Legendary hard rockers MSG reveal another music video for the song "Fighter", which can be found as a bonus track on the CD version of the current album "Universal", released at the end of May this year.
Michael Schenker comments: "Hi everybody, here is our new video -Fighter- from our latest album "Universal". It's a catchy little song. Enjoy. We are currently playing festivals and it's a lot of fun seeing all of you happy guys out there. Not long from now we will be touring the States and Japan. We are very much looking forward to it. See you all soon. Keep on Rocking!"
WATCH THE OFFICIAL MUSIC VIDEO FOR ,,FIGHTER' HERE:
With "Universal" MSG entered, once again, numerous charts worldwide. The album is available in the following formats and can be ordered HERE.
Digipack CD (incl. 2 bonus tracks)
Earbook (CD incl. 2 bonus tracks)
white/ black marbled vinyl
clear/ black marbled vinyl
clear red/ white/ black marbled vinyl
blue/ white/ black marbled vinyl [US exclusive]
digital album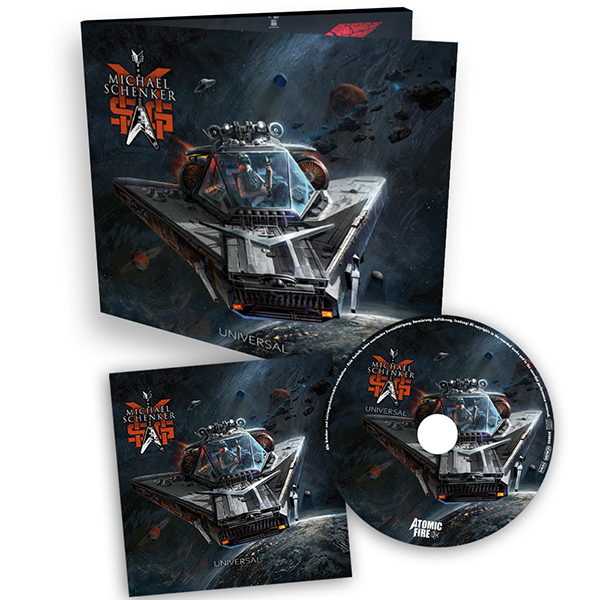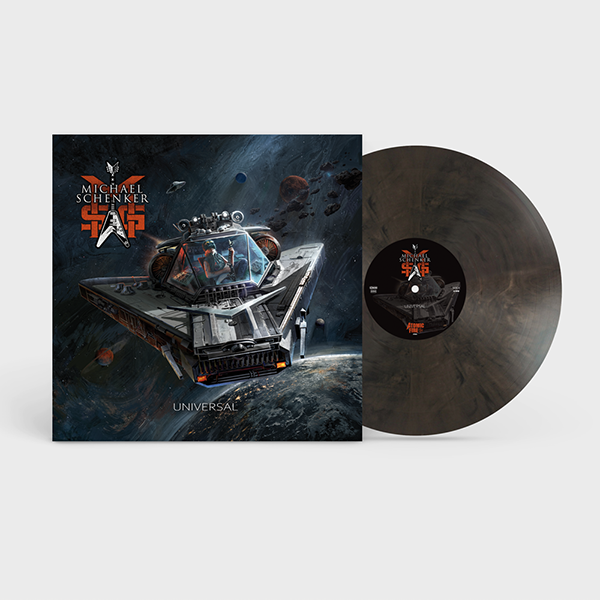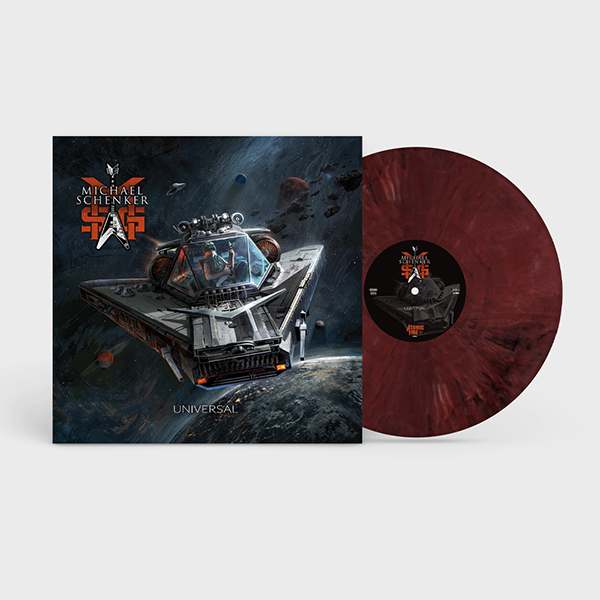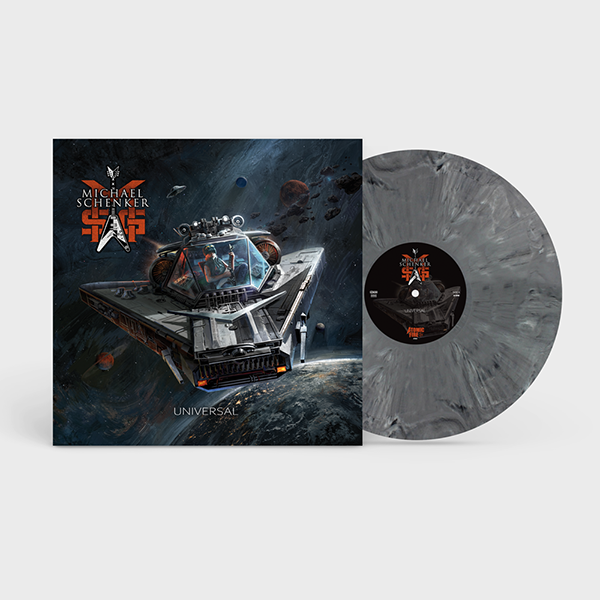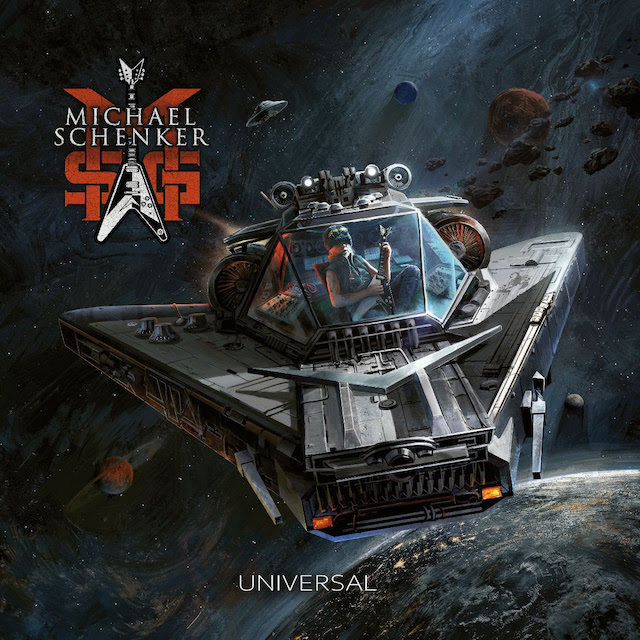 TRACKLISTING
CD + LP + Digital
01. Emergency VIDEO
02. Under Attack
03. Calling Baal
04. A King Has Gone VIDEO
05. The Universe
06. Long Long Road
07. Wrecking Ball
08. Yesterday Is Dead
09. London Calling
10. Sad Is The Song
11. Au Revoir

CD + Earbook bonus tracks:
12. Turn Off The World
13. Fighter
After finishing the festival season (MSG played at Graspop and Hellfest, among others), the big "50th Anniversary Universal – World Tour 2022" across the USA, follows at the end of September!
MSG FESTIVAL SHOWS 2022:
26.08.2022 Queen Margaret Union, Glasgow, UK
27.08.2022 Stonedead Festival, Newark, UK
10.09.2022 Silja Rock Cruise, Stockholm-Helsinki-Stockholm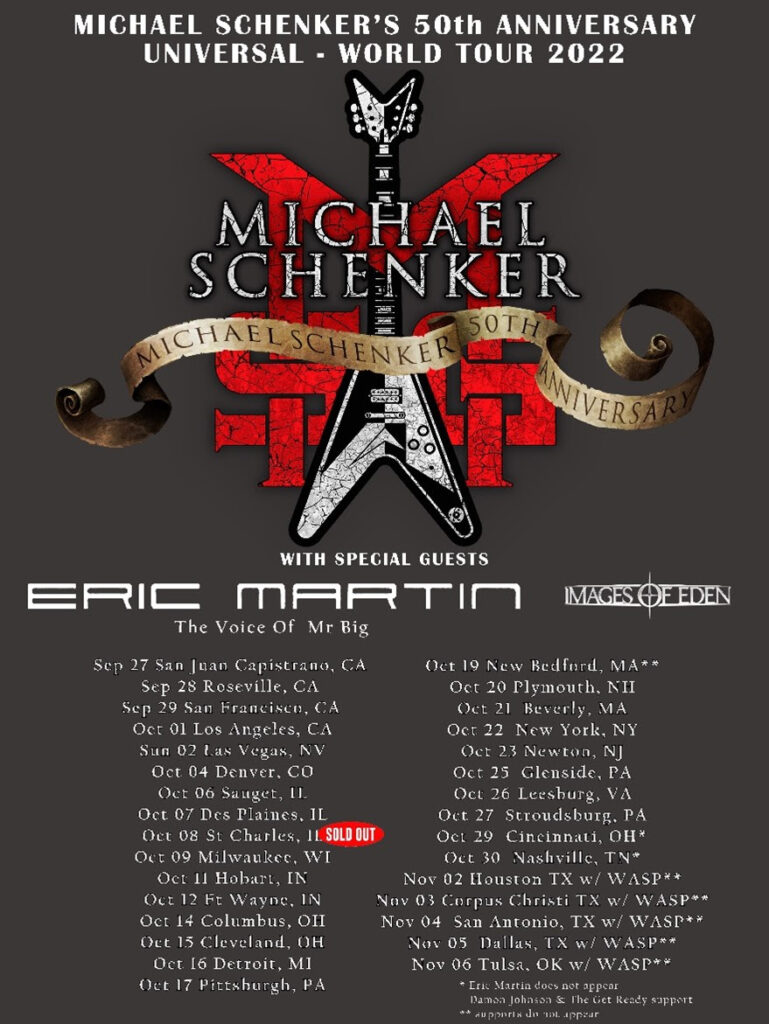 MSG US TOUR 2022
Michael Schenker * Ronnie Romero * Steve Mann * Barend Courbois * Bodo Schopf
w/ ERIC MARTIN, IMAGES OF EDEN
09/27/2022 San Juan Capistrano, CA – The Coach House ***LOW TICKETS***
09/28/2022 Roseville, CA – Goldfield Trading Post
09/29/2022 San Francisco, CA – Great American Music Hall ***LOW TICKETS***
10/01/2022 Los Angeles, CA – Saban Theater
10/02/2022 Las Vegas, NV – Count's Vamp'd
10/04/2022 Denver, CO – Oriental Theater
10/07/2022 Des Plaines, IL – Des Plaines Theater
10/08/2022 St Charles, IL – Arcada Theater ***SOLD OUT***
10/09/2022 Milwaukee, WI – Pabst Theater
10/11/2022 Hobart, IN – The Art Theater
10/12/2022 Ft Wayne, IN – Piere's
10/14/2022 Columbus, OH – The King Of Clubs
10/15/2022 Cleveland, OH – Agora Theater
10/16/2022 Detroit, MI – Harpo's
10/17/2022 Pittsburgh, PA – Jergels
10/19/2022 New Bedford, MA – The Vault*
10/20/2022 Plymouth, NH – Flying Monkey
10/21/2022 Beverly, MA – Cabot Theater
10/22/2022 New York, NY – Sony Hall
10/23/2022 Newton, NJ – Newton Theater
10/25/2022 Glenside, PA – Keswick Theater
10/26/2022 Leesburg, VA – Tally Ho
10/27/2022 Stroudsburg, PA – Sherman Theater
*no support
w/ DAMON JOHNSON & THE GET READY, IMAGES OF EDEN
10/29/2022 Cincinnati, OH – Bogarts
10/30/2022 Nashville, TN – Brooklyn Bowl
w/ WASP, ARMORED SAINT
11/02/2022 Houston TX – White Oak Music Hall
11/03/2022 Corpus Christi TX – Concrete Street Pavillion
11/04/2022 San Antonio, TX – Eaton Arena
11/05/2022 Dallas, TX – Amplified Live
11/06/2022 Tulsa, OK – Tulsa Theater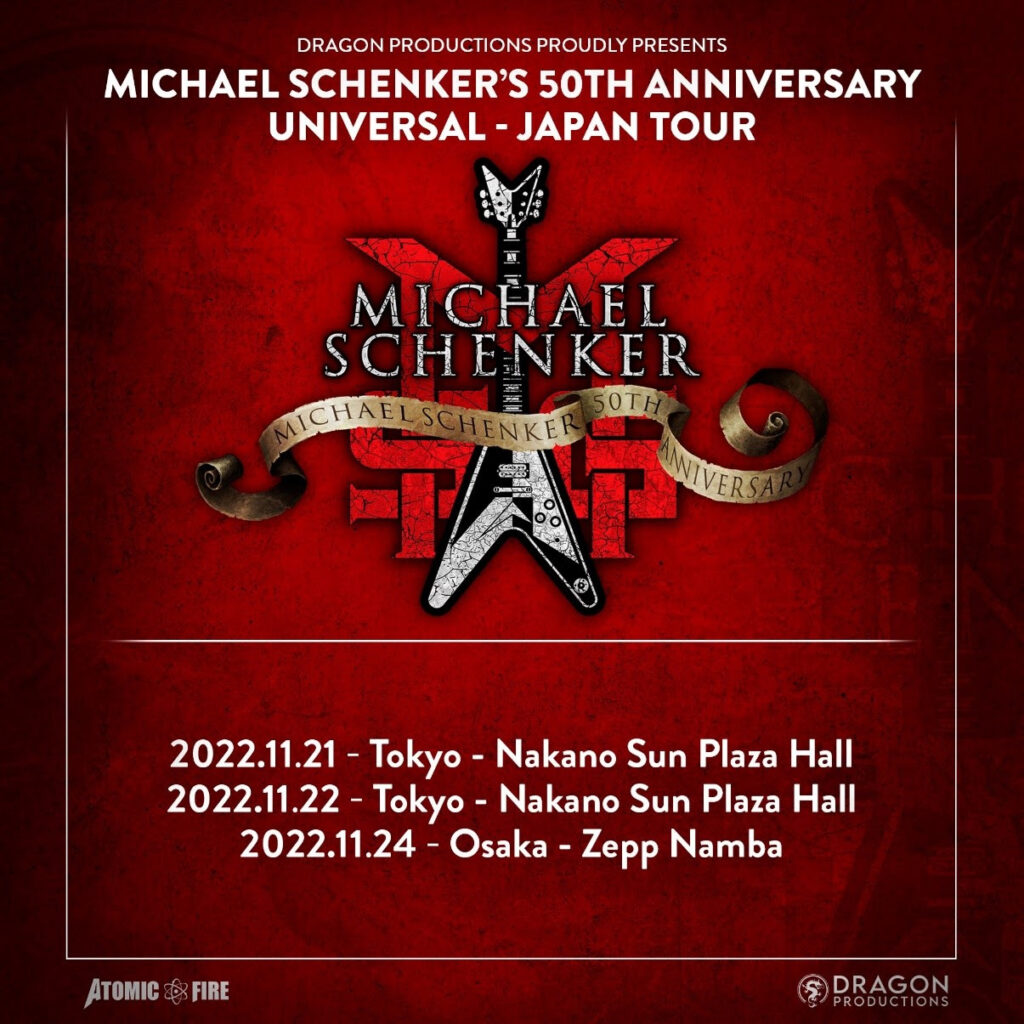 MSG's 50th anniversary Universal – Japan Tour 2022:
2022.11.21 – Tokyo – Nakano Sun Plaza Hall
2022.11.22 – Tokyo – Nakano Sun Plaza Hall
2022.11.24. – Osaka – Zepp Namba
ABOUT MICHAEL SCHENKER
There are few rock guitarists on this planet who have had such a lasting influence on so many renowned musicians as Michael Schenker. With his outstandingly fluid style, inexhaustible wealth of ideas and instinctive feel for hooks and melodies, Michael Schenker is a living legend who, despite his longstanding and distinguished history, still impresses with his unflagging energy and drive. The blond stringman from Sarstedt (near Hanover) began his international career in the early 1970s with the Scorpions, achieved worldwide fame after joining British rock group U.F.O. and then seamlessly continued his exceptional global success story under his own name, as well as with acts such as Michael Schenker Group (MSG for short), Temple Of Rock and Michael Schenker Fest. Schenker and his career, which has spanned more than fifty years, are absolute exceptions in the otherwise short-lived music industry.
MSG is:
Michael Schenker | Lead Guitar
Ronnie Romero | Vocals
Bodo Schopf | Drums
Steve Mann | Keyboards/Guitars
Barend Courbois | Bass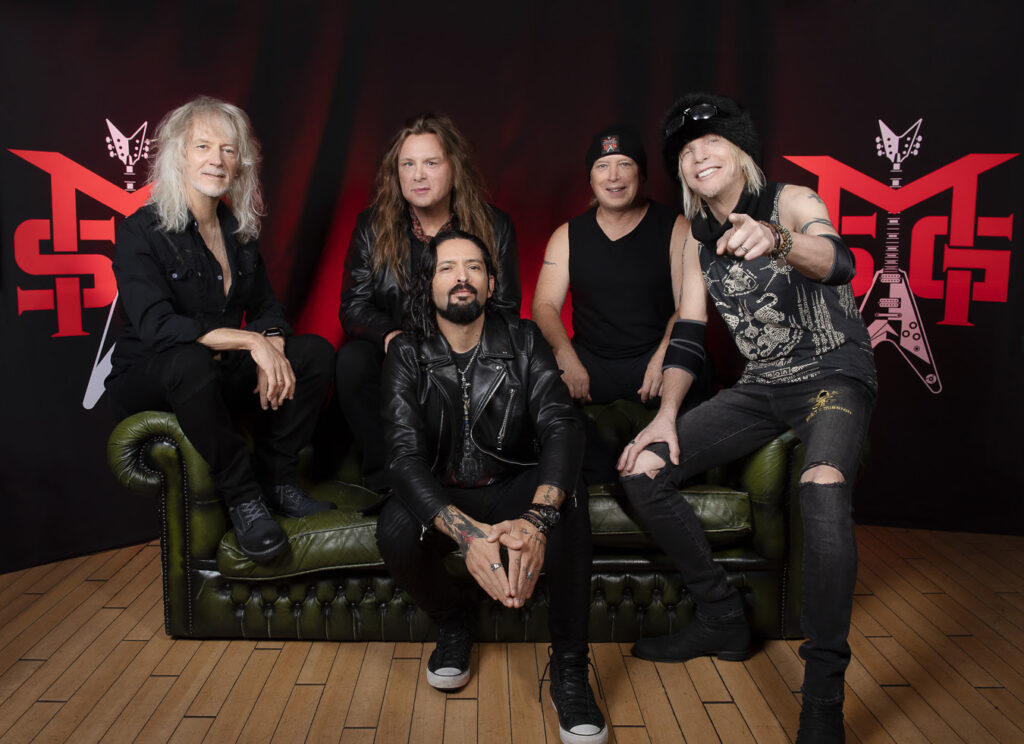 About
German guitarist and songwriter known for Scorpions, UFO, Michael Schenker Group, McAuley Schenker Group, Michael Schenker's Temple Of Rock, Contraband, Michael Schenker Fest.
Active since 1969.
Genre
rock, hardrock, heavy metal
Website
http://www.michaelschenkerhimself.com/home.php
Social
Tags