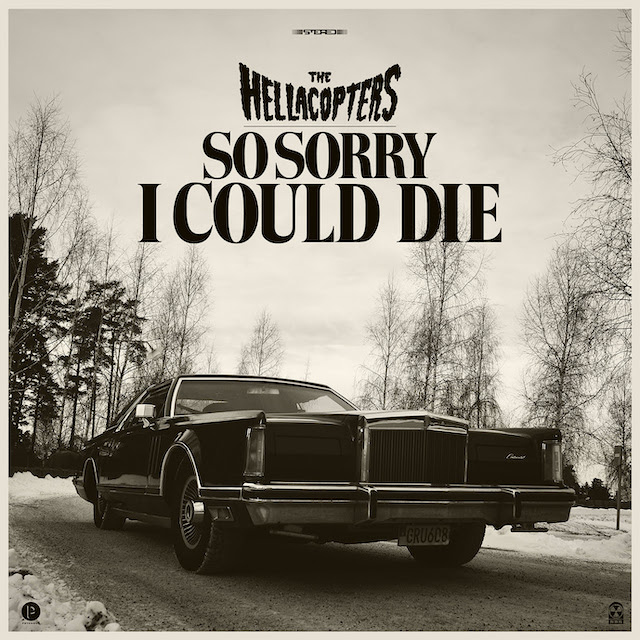 News | The Hellacopters release video for new single
,,So Sorry I Could Die''
+++OFFICIAL PRESS RELEASE BY NUCLEAR BLAST RECORDS+++
With pride Nuclear Blast Records shares the brand new single ,,So Sorry I Could Die'' of high energy rock and roll band The Hellacopters from Sweden.
The song is the 3rd single taken from the band's 8th studio album, "Eyes Of Oblivion," which will be released on April 1st, 2022! Produced by Nicke Andersson & Chips Kisbye (who has overseen every Hellacopters album since "High Visibility" in the year 2000), it will be the band's first full-length since the release of their temporary farewell record "Head Off" in 2008.
"So Sorry I Could Die" – a stripped down yet intense blues ballad that also pays tribute to southern soul in its vocal delivery – is probably the most unusual song on the album and maybe even in The Hellacopters whole catalog so far. Make sure to check it out below!
WATCH THE MUSIC VIDEO HERE:
The melancholic video for the song was once again directed by Amir Chamdin and edited by Emil Klinta, who were also responsible for the two previous music videos, "Reap A Hurricane" & "Eyes of Oblivion," and had been working on several projects with The Hellacopters before, e.g. the documentary "I'm In The Band" (2021).
Listen to the single ,,So Sorry I Could Die" HERE
Preorder the album `Eyes Of Oblivion HERE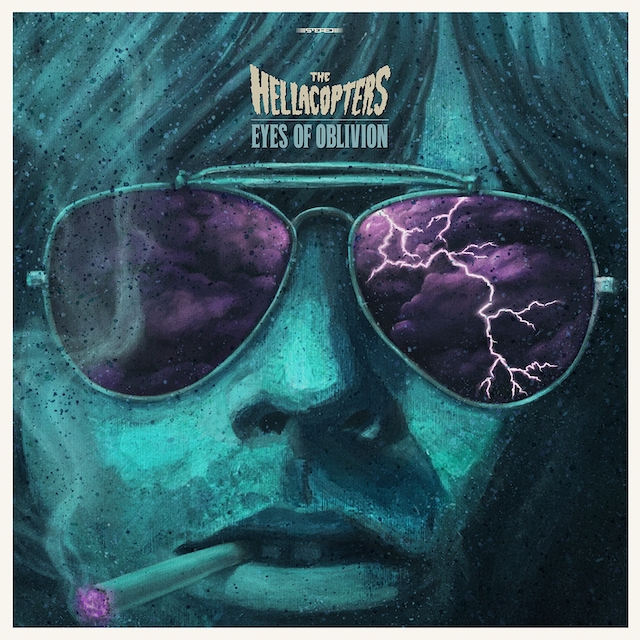 ARTWORK AND TRACKLIST OF `EYES OF OBLIVION
Release date: 1 April 2022
01. Reap A Hurricane
02. Can It Wait
03. So Sorry i Could Die
04. Eyes Of Oblivion
05. A Plow And A Doctor
06. Positively Not Knowing
07. Tin Foil Soldier
08. Beguiled
09. The Pressure's On
10. Try Me Tonight
VOCALIST, GUITARIST NICKE ANDERSSON COMMENTS:
"The album has 10 songs and although it's obviously not easy to be objective at all, I think musically it sums up everything we've touched upon from the start in 1994 up until now. Some of the songs date back as far as 10 years or more, and some were written more recently. It's rock and roll played with high energy, so for lack of a better term I say High Energy Rock And Roll. You could say it sounds like The Beatles meets Judas Priest or Lynyrd Skynyrd meets the Ramones but the best way to describe this album is that it sounds like The Hellacopters today."
`Eyes Of Oblivion' is available in these formats:
Limited Edition 2CD Box Set (CD Digipak + cardboard sleeve; incl. beer coaster, woven patch, 2 buttons and four bonus tracks: Eleanor Rigby (The Beatles cover), Circus (String Driven Thing cover), I Am the Hunted (GBH cover), I Ain't No Miracle Worker (The Brogues cover))
Single LP w/ Poster
CD Jewelcase
Cassette (Black / US only)
Digital Album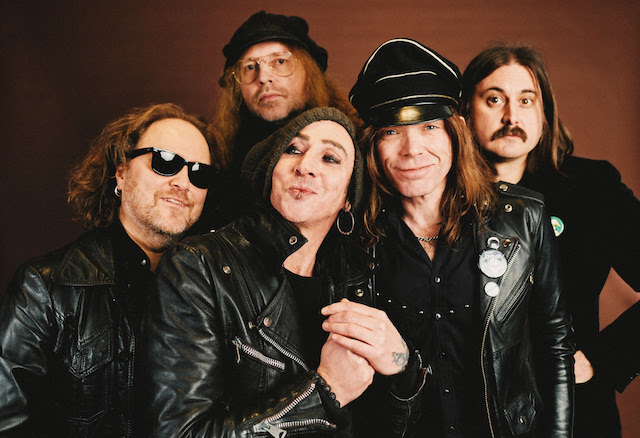 ABOUT THE HELLACOPTERS
The Hellacopters were formed in 1994 by Nicke Andersson (vocals and guitar), Dregen (guitar), Kenny Håkansson (bass) and Robert Eriksson (drums). At that time Andersson was renowned in the metal scene for his work in well-known Swedish death metal band Entombed and Dregen had built a reputation as co-founder and guitarist of his main band Backyard Babies.
Next to THE HIVES and THE BACKYARD BABIES, THE HELLACOPTERS are considered one of the most important and influential Swedish rock bands of the 1990s and 2000s – they achieved two Gold certifications, won the Swedish Grammy and a Kerrang! Award, have amassed 100 million streams to date and have supported and toured with the likes of The Rolling Stones, Kiss, Black Sabbath, ZZ Top or the Foo Fighters. They have released seven albums, ranging fuzzed-out & supercharged garage punk on "Supershitty To The Max!" (1996) & "Payin' The Dues" (1997) to perfectly crafted & soulful high-energy rock'n'roll with a strong vintage vibe on the following albums, "Grande Rock" (1999), "High Visibility" (2000), "By The Grace Of God" (2002) and "Rock & Roll Is Dead" (2005).
THE REUNION
A compilation of cover songs called "Head Off" was released in 2008 and marked the band's last album before ultimately dissolving. In addition The Hellacopters have released almost four dozen singles, splits and EPs until this day, most of which got the limited 7inch or 10inch vinyl treament, making them a vinyl collector's dream … or worst nightmare.
The Hellacopters reunited in 2016 to play a few shows for the 20th anniversary of their debut album, and have proven an unstoppable force ever since, performing at Sweden Rock Festival, Psycho Las Vegas, Download, Hellfest, Roskilde, Ilosaarirock, among others. In October 2021 they announced that they had signed a deal with Nuclear Blast Records and a new album would be in the works for Spring 2022. The first new single, "Reap A Hurricane," saw the light of day on December 17th, 2021, and was premiered live on stage at a sold out show at Globen in Stockholm on the very same day.
THE HELLACOPTERS – LIVE IN CONCERT 2022
01 Apr – P4 Musikplats, Stockholm, Sweden

11 Apr – Tavastia, Helsinki, Finland

12 Apr – Tavastia, Helsinki, Finland

13 Apr – Luttako – Jyväskylä, Finland

05 May – Gröna Lund, Stockholm, Sweden

28 May – Liseberg, Gothenburg, Sweden

08 – 11 Jun – Sweden Rock, Sweden

15 – 18 Jun – Copenhell, Denmark

29 – 30 Jul – Reymire, Sweden

16 Jul – Ingolstadt, Phnx Rising Festival, Germany

22 Jul – Ullevi, Gothenburg, Sweden
w/ IRON MAIDEN, Airborne

27 Aug – Hamburg, Damage Done Fest, Germany
(more dates to come!)