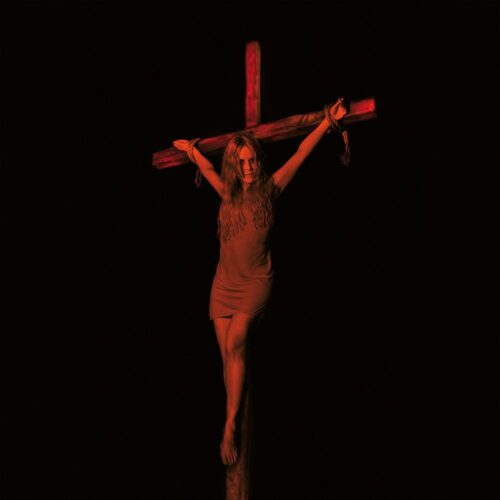 Review | Lucifer – IV
Century Media Records
Starting out as a musical partnership between Swedish multi-instrumentalist/producer Nicke Andersson (The Hellacopters) and German singer Johanna Platow it soon became clear that there was more in the air than just music. On a personal level Nicke and Johanna also got on well, resulting in a marriage and the relocation of Johanna from Berlin to Stockholm in order to built up a life together and also building their band Lucifer to a name to be reckoned with.
CREATING A STYLE
From day one it was clear to the duo that they had a certain vision and style in mind with their band that today also includes the guitarists Martin Nording and Linus Bjorklund plus bass player Harald Gothblad. The first three Lucifer albums (simple called 'I', 'II' and 'III') showed us a band that were developing a musical style inspired by Black Sabbath, but there was also room for some gothic and psychedelic elements in the music. And Lucifer really delivered classy stuff on these three albums, sounding in a way like a doom metal band but with the vocals of Johanna just a touch different and with really spectacular guitar work (as is also the case on this record).
EXPANDING THE WRITING TEAM
For album number 'IV' Lucifer has been expanding the writing team. Both guitarists have contributed material relieving Nicke and Johanna in a way of the task of coming up with all the goods. But the style of the group has stayed intact. Lyric-wise the album is of a pretty dark character. Song titles like ,,Mausoleum'', ,,The Funeral Pyre'', ,,Cold As A Tombstone'', ,,Bring Me His Head'' and ,,Crucifix (I Burn For You)'' make sure that you are on a journey that is quite morbid. But it is a pleasant and heavy journey. Lucifer has chosen for a simple yet very effective sound. No exorbitant production tricks for this band that brings their songs in a natural state and manner to their audience. Real instruments, real vocals and real songs.
A critical note might be perhaps that after four albums it might be time for even a bit more variety in the material than there is now, but don't get me wrong here. This album again rocks hard and establishes Lucifer as one of the best bands in the genre yet again. I just feel that Lucifer can expand their musical boundaries even more. If you are looking for more bands in this genre with a female vocalist might I suggest the Australian band Devil Electric whose second album 'Godless' is more or less in the same vein as 'IV'.