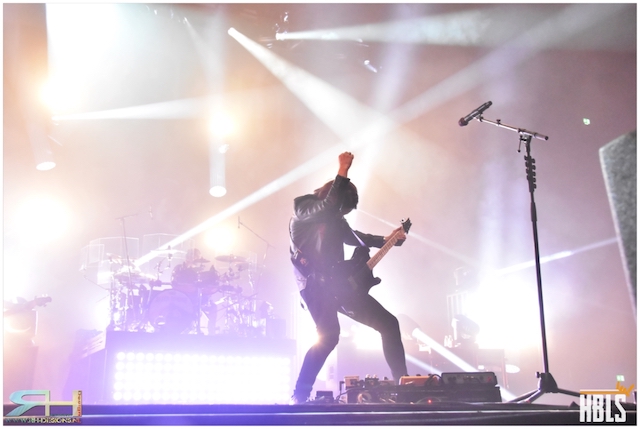 Live | Alter Bridge – Halestorm – Mammoth WVH – Rockhal – Luxembourg
9 November 2022
It has been a while since I drove to the Rockhal in Luxembourg for a gig, but the combination of these 3 bands on 1 poster was very attractive. So, I drove off last Wednesday and after a nice meal in the adjacent rock cafe it was time to go to the concert hall. In contrast to most venues where this line-up plays, it was still relatively quiet and certainly not packed or sold out. In that respect, the Rockhal is certainly a tip for visitors, because it seems to be generally quieter there in terms of visitors.
MAMMOTH WVH
Today's first strike is by Mammoth WVH, the band that Wolfgang Van Halen [yes, the son of the legend] has gathered around him. This young man has played the record all by himself and for the live situation he has managed to gather a nice band around him.
Just like the record, it all sounds great what this band plays, but to be honest it's all a bit sterile and introverted what I see. The spark does not really spread to the audience, who is somewhat politely watching. As far as a rock show is concerned, Wolfgang and his band can learn something. But as said, musically you couldn't fault it. These musicians were fine in that department.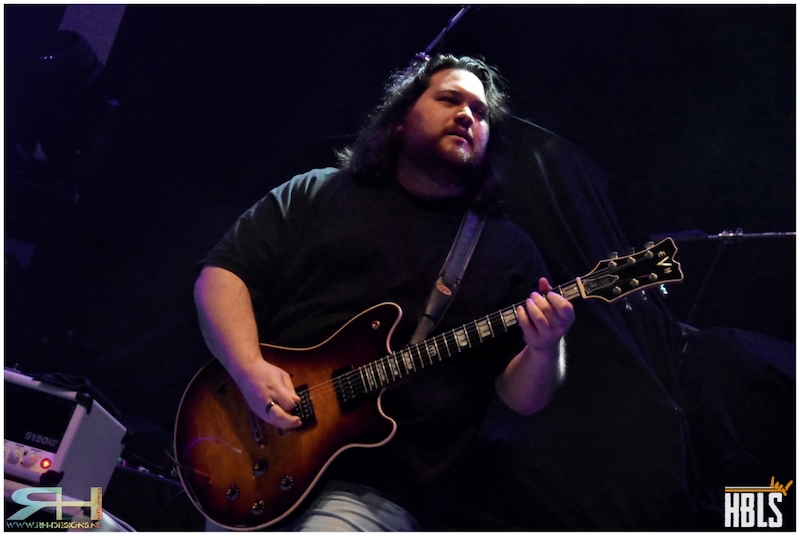 SETLIST MAMMOTH WVH
Mammoth
Mr.Ed
Epiphany
Think It Over
Distance
You're To Blame
Don't Back Down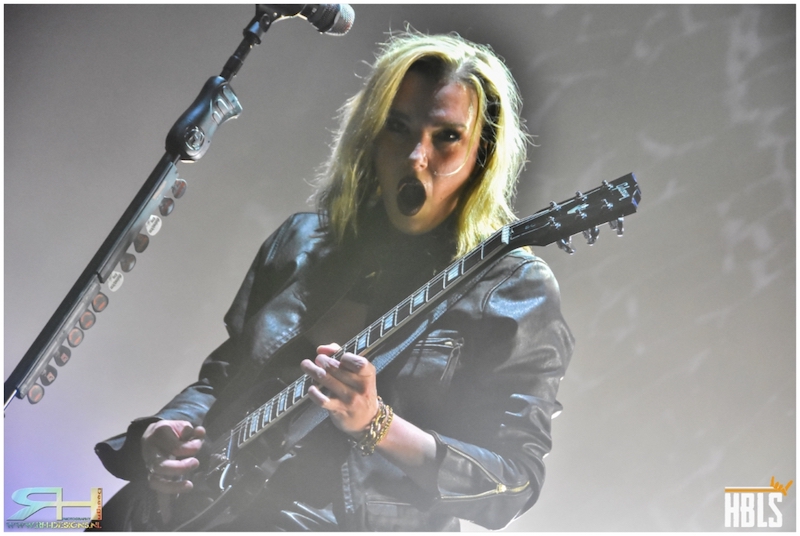 HALESTORM
In terms of show, there was nothing to complain about tonight's second band, namely Halestorm from Pennsylvania. Spearheaded by the always delivering brother and sister Arejay Hale [drums] and Lzzy Hale [vocals and guitar], the missing spark was there right away. Halestorm was definitely not a support act, but more of a special guest, who managed to put on a mega cool show in just over an hour. And the joy of the foursome just splashes off the stage.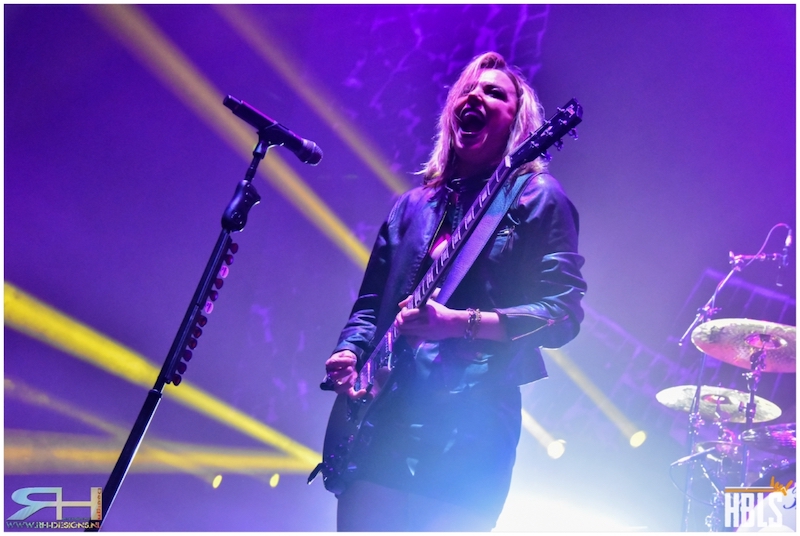 ,,Back From The Dead'' was in that respect the perfect opening song for the band, because when they enter the stage they are ON and remain that way until the last song is played. This fourpiece, founded in 1997, is a well-oiled machine, where everyone delivers their 200%. What is great, however, is that it never goes on autopilot and Lzzy also has an eye for the details in the venue. Like the dad who has a girl from around 10 years old on his shoulder. They were therefore sought out by the Halestorm crew and overloaded with gadgets as plectrums, set list, drumsticks. It's all about the details.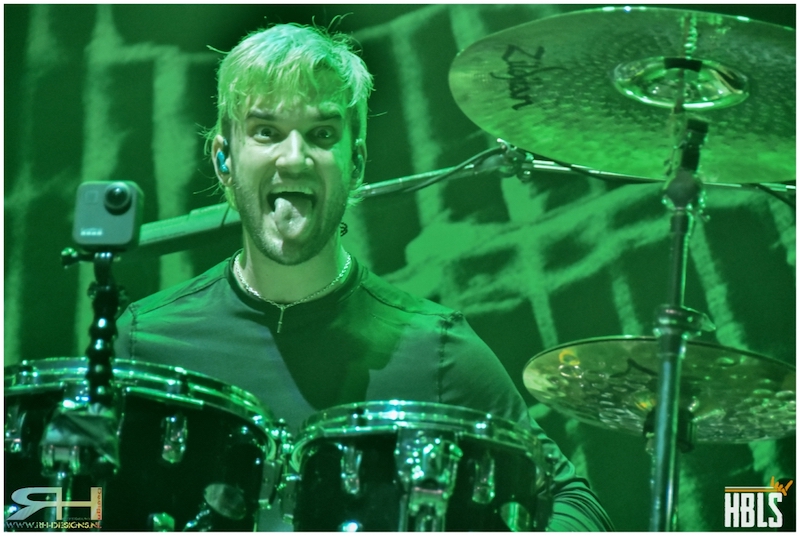 The latest studio album `Back From The Dead' is well represented with 5 songs in the set list, but also work from their debut and their second album `The Strange Case Of…' is featured. In that aspect I can imagine that when you see the band live for the first time, you get a good impression of their repertoire.
And while Lzzy and Arejay may steal the spotlight in terms of show, bassist Josh Smith and guitarist Joe Hottinger are vital to the sound the band has and the class with which this band gives away their live performances. They all contribute to the whole!!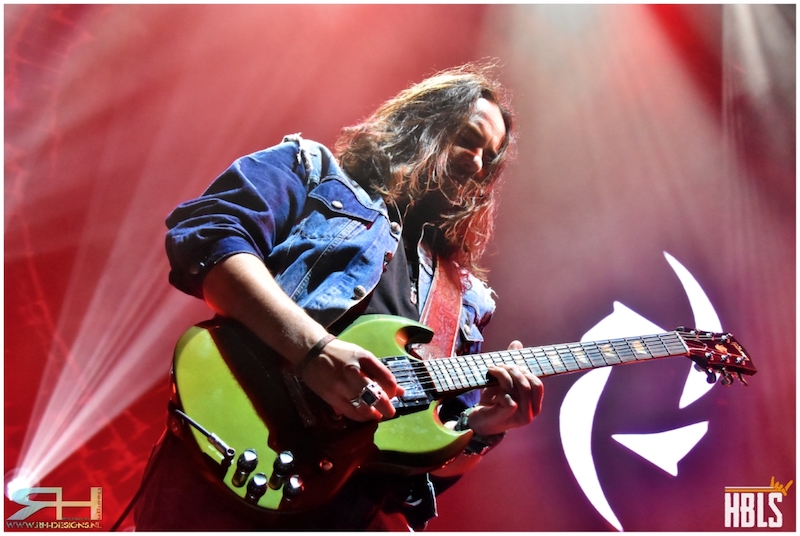 Like said before, Halestorm always delivers and tonight was no exception to that. Perhaps the only pity is that the band only has one special guest spot and can't play any longer. I'm looking forward to Halestorm's next headline tour, which hopefully won't be too long. Because their previous headline tour 'An Evening With Halestorm', could unfortunately not take place on the European mainland due to the ever annoying C. Today was a small plaster on the wound.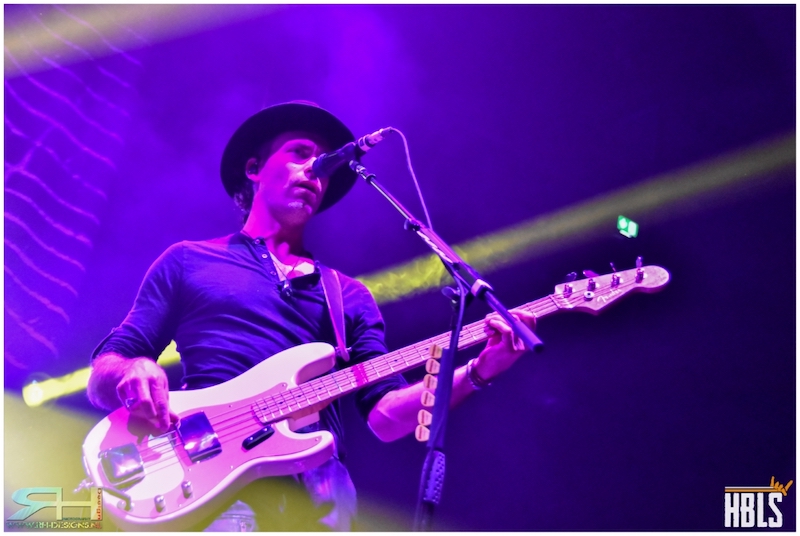 SETLIST HALESTORM
Back From The Dead
Wicked Ways
Love Bites (So Do I)
Psycho Crazy
I Get Off
Strange Girl
Drum Solo
I Miss The Misery
Freak Like Me
The Steeple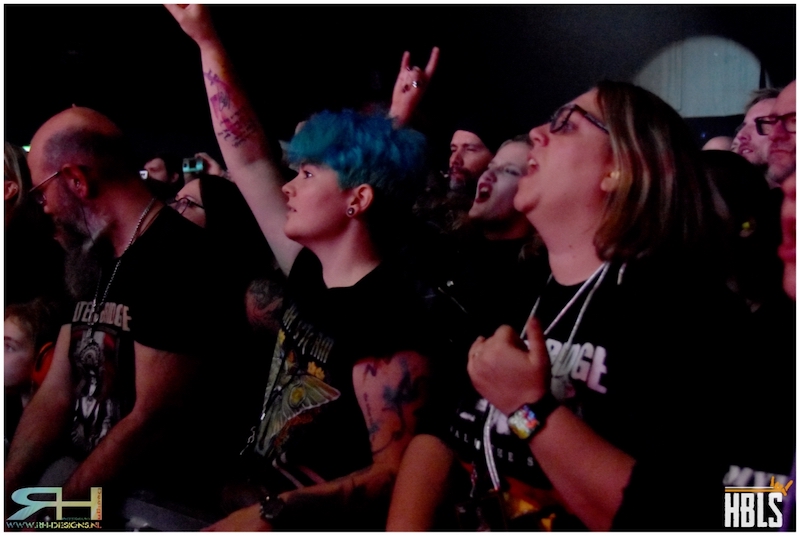 ALTER BRIDGE
And then, after a quick change over, it was time for the headliner of the day. Alter Bridge has delivered a rockhard new album with `Pawns & Kings' and that is also reflected in their show.
The sound in the Rockhal is sublime and nothing stands in the way of a great show by these gentlemen. Anyone who has ever been to an Alter Bridge live performance can confirm that the group consists of superb musicians. Singer guitarist Myles Kennedy is in great shape as always and guitarist Mark Tremonti provides the necessary guitar fireworks. Drummer Scott Phillips and bassist Brian Marshall provide the necessary drive and low that the band needs. And actually, the whole performance is just a full-blown feast.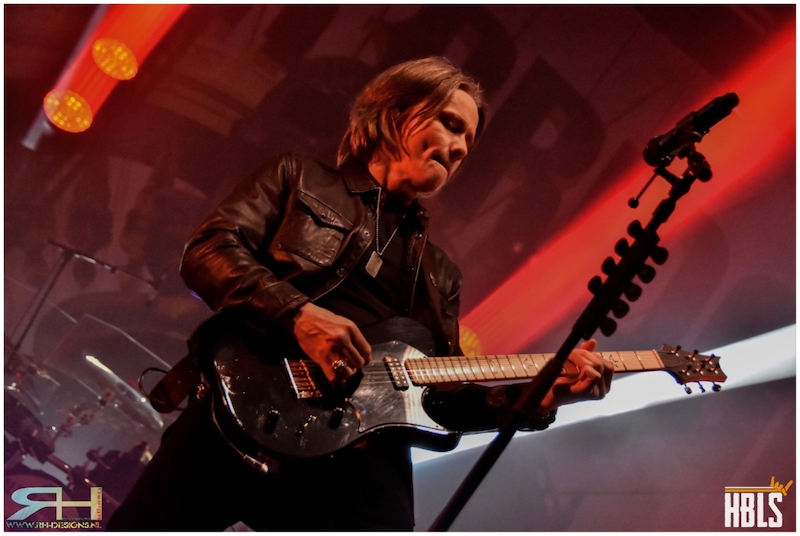 The set list is a reflection of all their works. From old to new and from loud to quiet so the fans certainly have no reason to complain. Alter Bridge is in top form and is armed with great songs like opener ,,Silver Tongue'', ,,Blackbird'', ,,Waters Rising'' and so on and so forth. Something for everyone, and everyone is catered to their musical needs.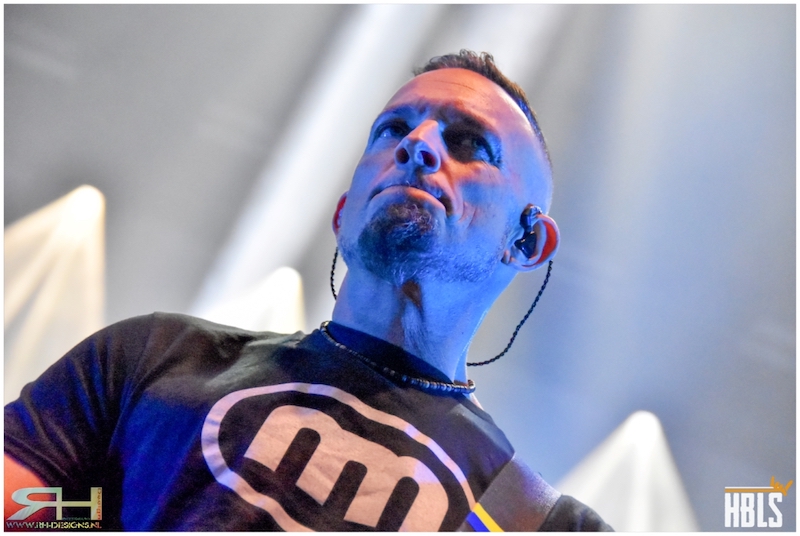 In any case, it is almost like looking for a flaw in this dazzling show. Of course I could complain that one of my personal favorite Alter Bridge songs ,,Watch Over You'' wasn't on the setlist today, but hey, you can't have everything. Alter Bridge is and remains one of the most sympathetic and best live bands of the moment.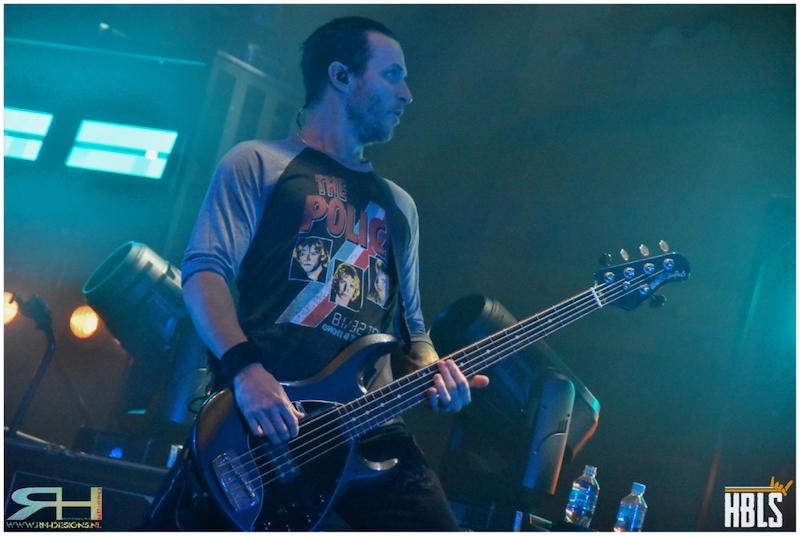 I therefore think that we will soon see them again on the European festival stages, high on the bill, where they have earned a spot. I am very glad that I drove to Luxembourg to experience a top evening of music. If you want to see these bands, you can still catch them until mid December in Europe and the UK. It's definitely worth it!!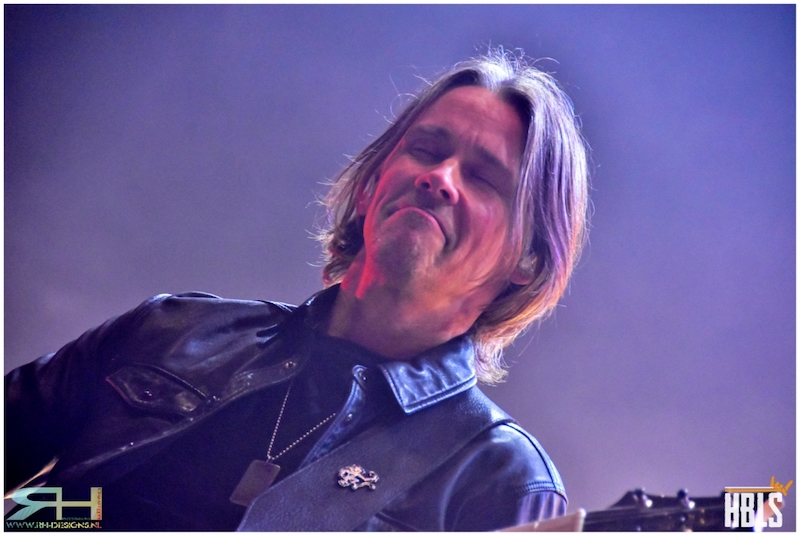 SETLIST ALTER BRIDGE
Silver Tongue
Addicted To Pain
Before Tomorrow Comes
This Is War
Broken Wings
Isolation
Wouldn't You Rather
Brand New Start
Waters Rising
Pawns & Kings
Metalingus
In Loving Memory
Blackbird
Rise Today
Cry Of Achilles
Encore:
Slip To The Void
Open Your Eyes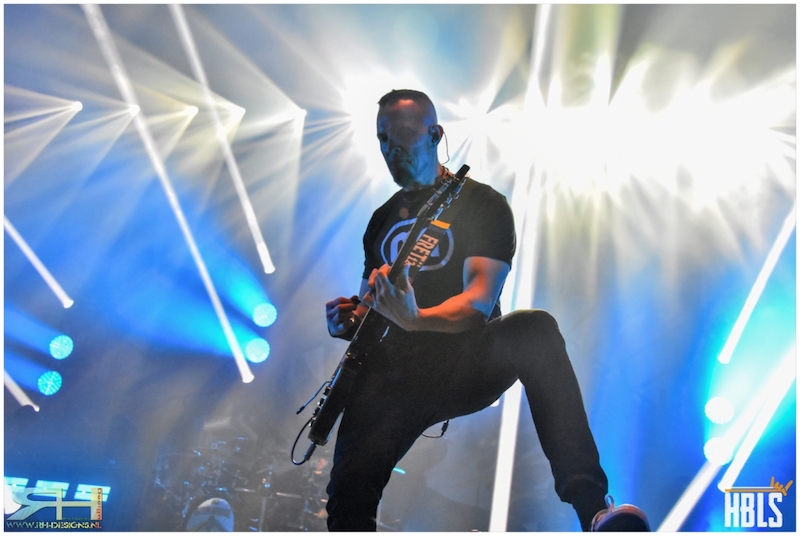 All photos by Raymond Helebrand