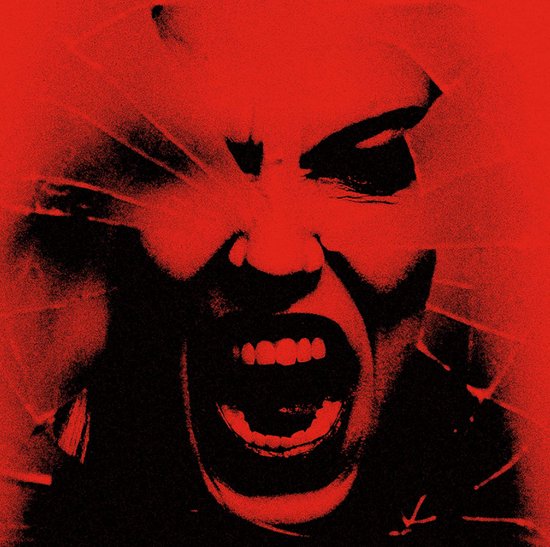 Review | Halestorm – Back From The Dead
Atlantic
A new Halestorm album is something many fans of the harder music genre looked forward to. The band from Red Lion, Pennsylvania has been around since 1997, but only after the release of their self-titled debut album 'Halestorm' in 2009 they managed to put themselves on the map. Constant touring and releasing high quality albums has paid off. They quickly managed to build up a loyal fan base, affectionately called FREAKS.
MANDATORY DETOX
Like many others, Halestorm's tour rhythm came to a brutal stop in 2020 by the global pandemic. When your life is all about making music and performing for more than 10 years and you are then forced to sit at home, that can be quite problematic. A kind of mandatory detox. You are suspended for the foreseeable future and it is not clear when you can do what you live for again.
So, 4 years after the release of 'Vicious', Halestorm decides it's time for a new record, which is called 'Back From The Dead'. A single with the same title was released to the world in August 2021. Kind of a pre-taste of what was to expect. From the first tones of ,,Back From The Dead" it is clear that Halestorm means business. The beast can be unleashed on humanity again. A kind of liberating cry immediately pops out of the speakers within the first 10 seconds of the title track.
CONTROVERSIAL
Lzzy Hale [lead vocals, guitar], Arejay Hale [drums], Joe Hottinger [lead guitar] and Josh Smith [bass], are on fire. The energy splashes off on all sides of the tracks. The often ambiguous and/or controversial lyrics and ripping guitar work of Lzzy are there, the more than excellent drumming of Arejay, the concrete bass foundation of Josh and the extremely strong solo work of Joe. All present on this latest work. This band is obviously happy to be back in the ring after their mandatory break and although there are some new areas being explored this is clearly Halestorm in top form. Mean, dirty, grooving, sometimes super delicate and sometimes as if a freight train is running you over. The icing on the cake are the singing skills of one of the most talented female rock singers around at the time: Lzzy Hale.
HALESTORM IS BACK
The album opens with ,,Back From The Dead'' which is Halestorm's way of saying they're back in the frontline. A midtempo song with an amazing riff. And pieces of text like 'Out of the black, breaking free of the wasteland, Out of the mud, crawling up through the quicksand, Leaving the dark, coming into the light, Don't lay me down, save your last rites, 'Cause I'm still standing above ground', can't leave any question marks. HALESTORM IS BACK!
,,Wicked Ways'' is a bit more up-tempo and grooves like crazy. It has a chorus that gets stuck in your head. ,,Strange Girl'' has typical controversial Lzzy lyrics, a bit in the range of ,,I Get Off''. 'Do I make you nervous, do I make you stare?'. Combined with a super heavy guitar riff, ripping drums and a grooving bass, a killer of a slow beat song.
GROOVY
,,Brightside'' is the next mid tempo heavy ripper with yet again a chorus that pops into your brain to stay there for a while. Next song ,,The Steeple'' is the second track that was pre-released. This one has kind of an ,,Amen'' vibe. Another song that is built up with blistering drums and bass, a banging riff and the greatest asset of the band: Miss Hale.
,,Terrible Things'' is the first song where they slow down. The clean vocal side by Lzzy graces this mainly acoustic track. ,,My Redemption'' and ,,Bombshell'' also follow the predominantly groovy direction the songs on this album have. Although ,,Bombshell" shows a slightly more industrial side of the band. Especially at the beginning and the verse parts.
DR JEKYLL AND MR HYDE
,,I Come First'' opens sweetly in an almost Britney Spears-esque way, but once the chorus kicks in, the Britney part is brutally torned to pieces. ,,Psycho Crazy'' musically starts very minimal and small, but with a chorus that sticks in your head. A little Dr Jekyll and Mr Hyde side of Lzzy and the rest of the band.
Album closer ,,Raise Your Horns'' is a beautiful piano ballad, which bears the incomparable trademark of the band. Lzzy's beautiful voice and range! A song that, if it was written by for example, P!nk or Adele, would immediately be picked up by all radio stations on the globe, and would be their next hit single.
Whether that also happens for Halestorm remains to be seen, but what a beautiful song. Just a classy understated way to close an excellent album. Once again it becomes clear of what an exceptional talent Lzzy Hale is. As a singer, guitarist, lyricist and songwriter. Without compromising the rest of the band, because they are all very talented musicians.
NEW STATEMENT
The sound is perfect down to the last detail and the production is killer.
'Back From The Dead' is an amazing new statement from the band, with songs that will fit seamlessly into their live set. Unfortunately the European leg of Halestorm's 2022 spring tour came a bit too early for the 'end' of the pandemic and had to be cancelled, but just the thought of hearing and seeing the songs from this album live makes me smile big time.
Halestorm delivered the solid quality they have been known for years and they certainly do not disappoint on their 5th studio album. 'Back From The Dead' is mandatory for fans. Yes, this album may be a bit more riff and groove orientated than their previous ones but that's what makes this band unique. Not repeating the same trick over and over, but looking for challenges that fit within the boundaries of the band.

For the ones who do not know this band yet? Give this record a spin and be amazed by their exceptional musical and songwriting skills.
Halestorm is most certainly BACK FROM THE DEAD!!
Release date: 6 May 2022