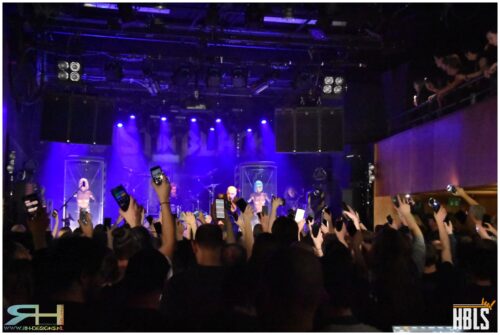 Live | Beast In Black – support Firewind – Reflektor-Liège [Be]
18 February 2023
With more than 40 dates scheduled throughout Europe the 'Dark Connection Tour 2023' of Beast In Black is quite a big beast. Add to this that they just had finished a massive tour supporting Nightwish and the special guest on this tour is none less than Firewind, with all that in mind, it would be very strange if this tour were not a success.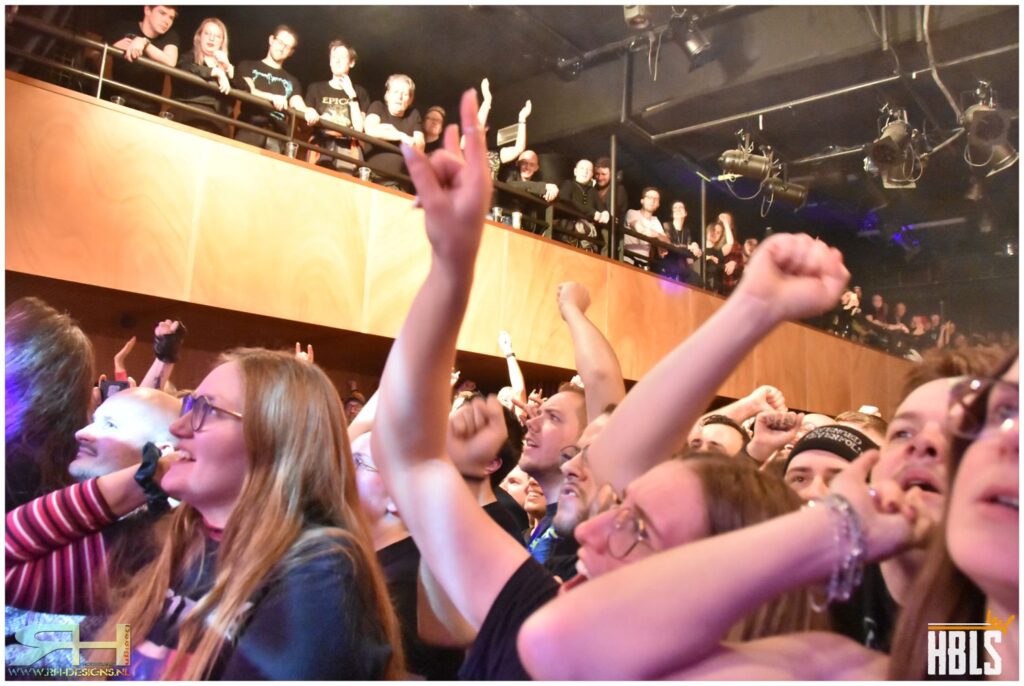 Therefore I was very curious about how this show would be and drove to Liège in Belgium. Arriving in Liège, the Reflektor club turned out to be located in the middle of the city. It is quite a nice medium-sized venue with a balcony. There was no bar in the hall itself, so if you wanted to get a drink you had to leave the hall and then go through the people again to get back to your place. Quite a challenge, as the hall was packed with enthusiastic music lovers. A nice mixed group of young and old. Beast In Black and Firewind apparently also know how to attract younger fans with their music.
FIREWIND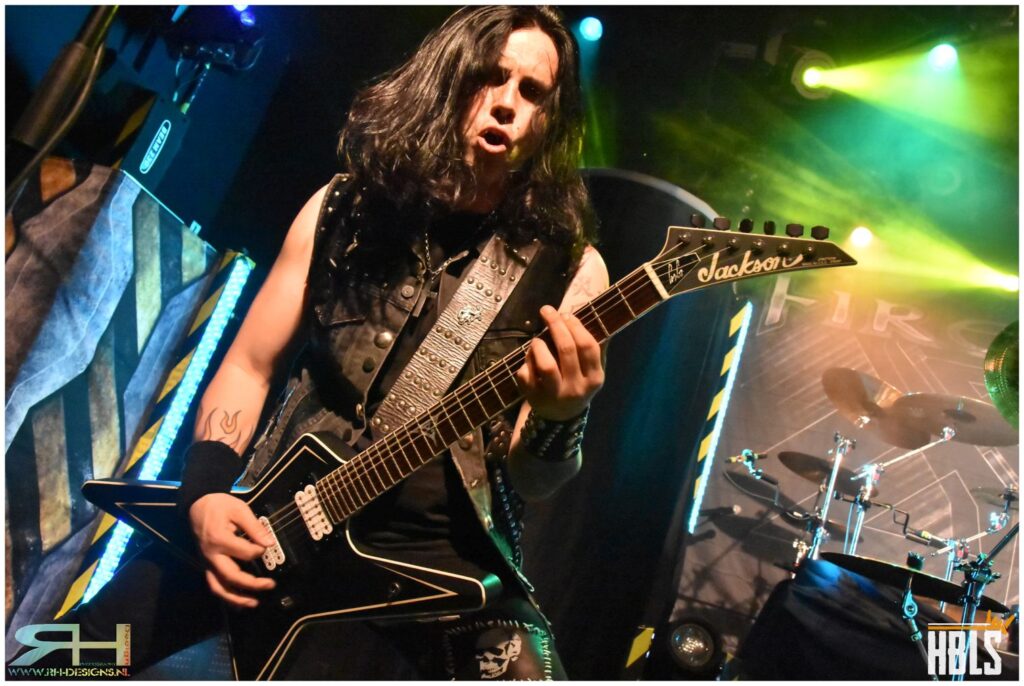 At 8.00PM the lights went out for the first band. Firewind, I had not yet seen live in the new constellation, but the band with guitarist Gus G at the helm once again managed to present a nice set of music. These guys always know how to deliver quality and today is certainly no exception.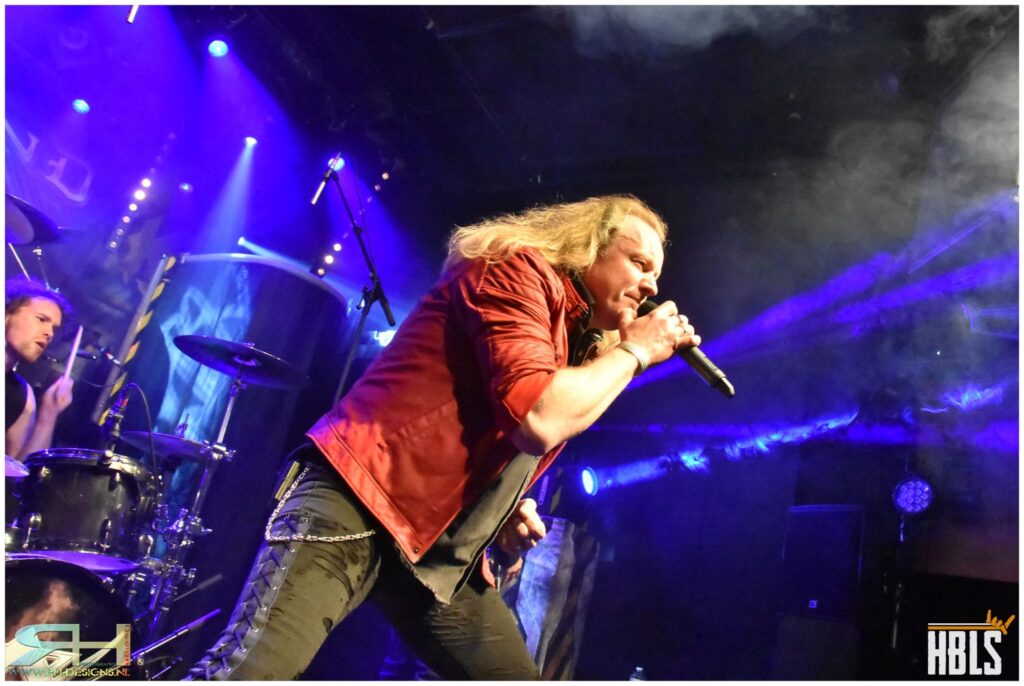 Vocalist Herbie Langhans [Avantasia, Sinbreed, Mob Rules, Rhapsody among others] may be the new guy in Firewind, but he has been around for quite some years and that shows. His vocal delivery was spot on. Accompanied by a solid basis by drummer Johan Nunez and bassist Petros Christodoulidis, the band knows how to put on a top show in 45 minutes. With ,,Destiny Is Calling'' they even play a new track, which should be released in the course of these days.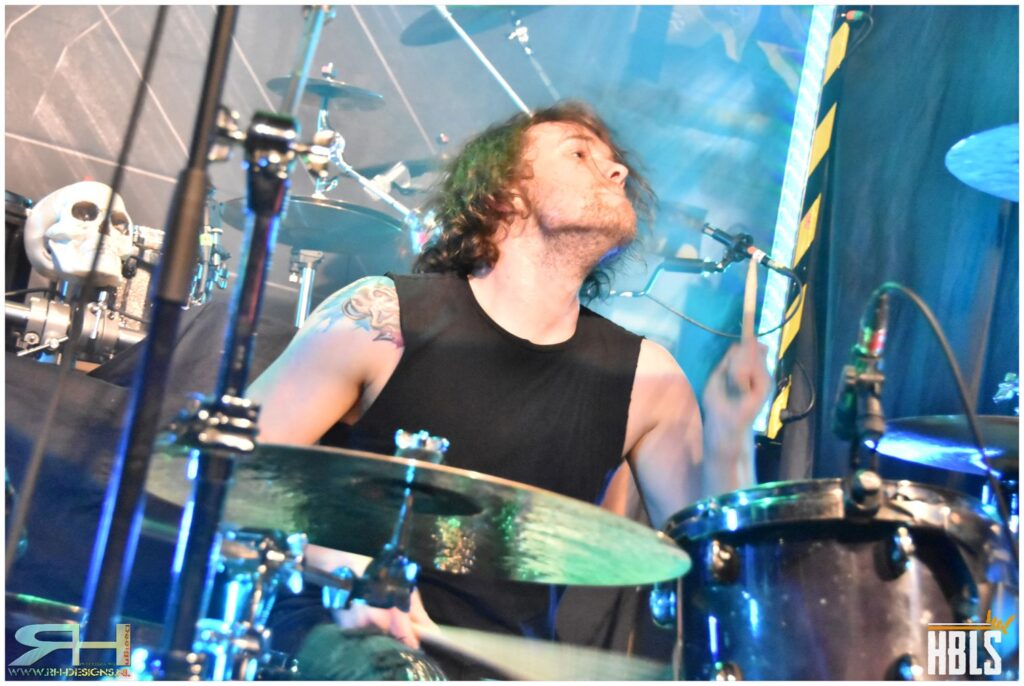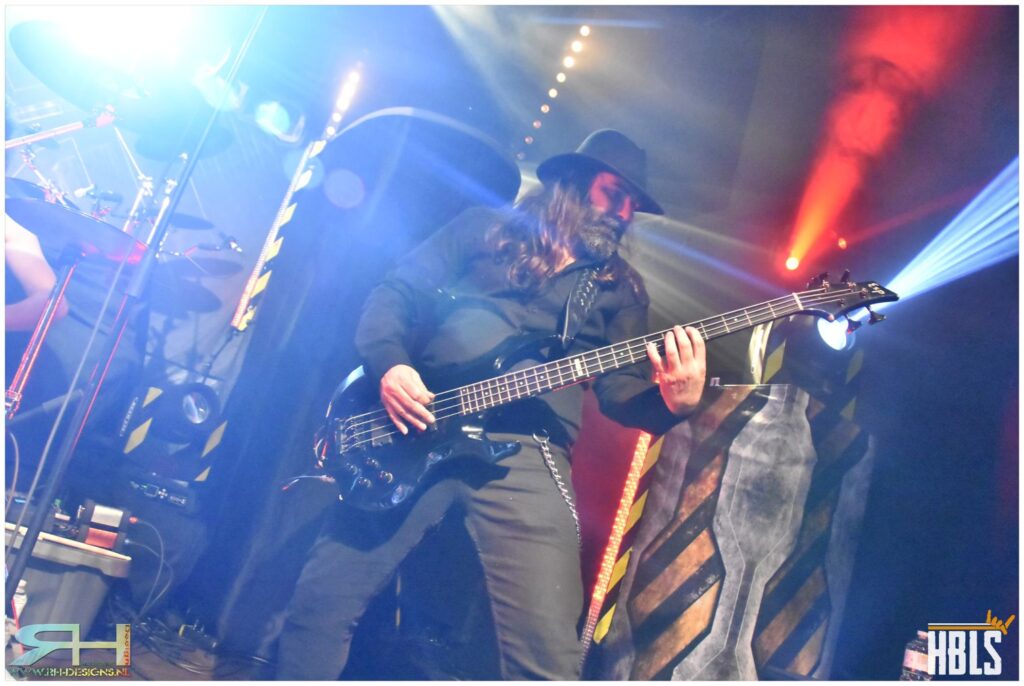 I think that Firewind will win over a lot of new fans on this tour, including the younger generation who may not have known the band yet. The cover of Michael Sembello's ,,Maniac'' closes the set and that's a nice move, since this song is sung along loudly by the audience.
Nice ending to a set of songs that cut right through Firewind's albums.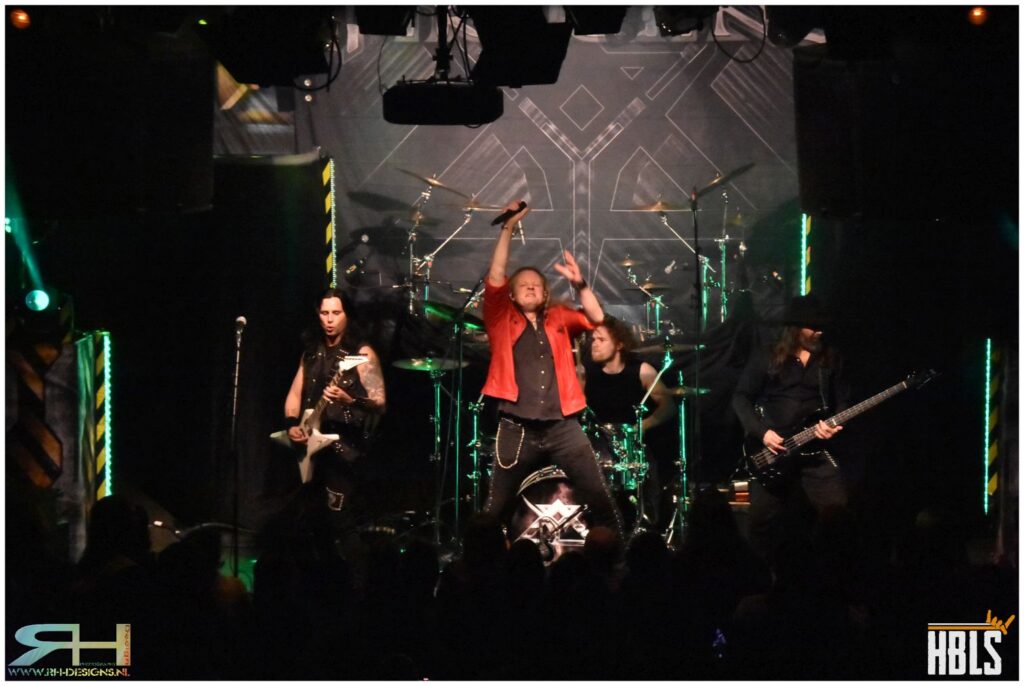 SETLIST FIREWIND
Welcome To The Empire
I Am The Anger
Head Up High
Destination Forever
The Fire And The Fury
Ode To Leonidas
Destiny Is Calling
Rising Fire
Maniac
BEAST IN BLACK
After a short changeover the light went out for the headliner Beast In Black who recently completed a 20-date headlining run in North America, after which they teamed up with Nightwish for 11 more shows, delivering their signature heavy metal to the U.S. and Canada for the first time. Now they are here for their headlining European tour dates, which were postponed several times due to the pandemic.
With their infectious combination of Heavy (power) Metal and very catchy melodies and choruses that seem to come straight from the 80s pop/ disco music, Beast In Black knows how to create a formula that is quite unique in the metal world. Apparently this formula is a winner, because the audience sings every vocal line loudly from the opening song ,,Blade Runner''.
The sound at the venue is simply amazing [for both bands], and singer Yannis Papadopoulos, whose sound is sometimes full on heavy metal and a few moments later sounds like a classically trained female singer [I can't stop wondering how those vocal lines would actually sound with a real female singer], also hits all the notes live.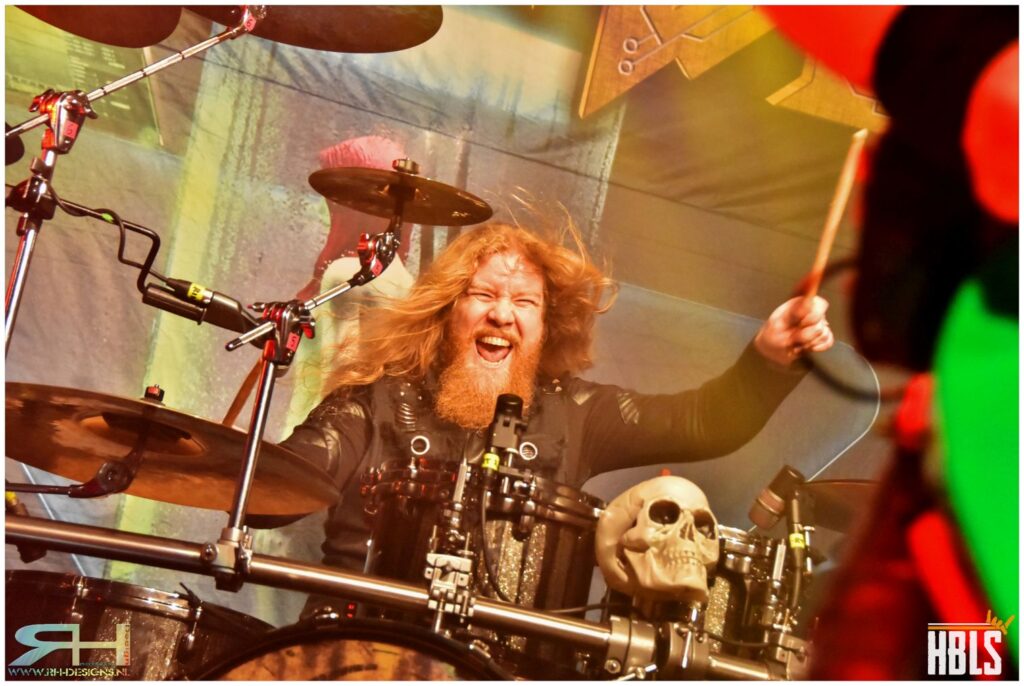 Drummer Atte Palokangas and bassist Mate Molnar are a very solid rhythm section and guitarists Kasperi Heikkinen and Anton Kabanen blast all their guitar violence into the hall with conviction.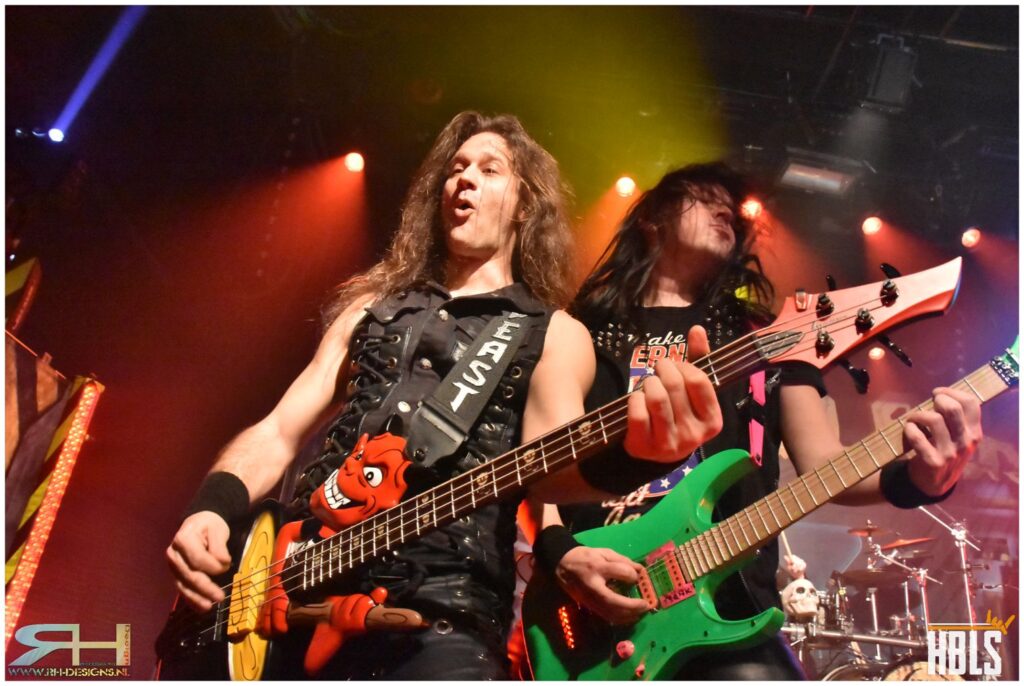 In my 2021 album review for 'Dark Connection' I wrote 'I think this could be a great live experience'  and with this statement I hit the nail on the head, because Beast in Black delivers a high-quality performance, with which they figuratively played the roof off the hall. Songs like ,,Die By The Blade'', ,,The Fifth Angel'', ,,Moonlight Rendezvous'', ,,Dark New World'' go in like sweet cake with the fans. In my opinion that has to do with the accessible nature of the songs of the band.
Once again I witnessed an evening with great live bands and I went home with a big smile on my face. The catchy melodies of Beast In Black will echo in my head for days to come, but it was definitely worth it.
SETLIST BEAST IN BLACK
Blade Runner
Eternal Fire
Die By The Blade
Revengeance Machine
Unlimited Sin
The Fifth Angel
Moonlight Rendezvous
Crazy, Mad, Insane
Sweet True Lies
To The last Drop Of Blood
Oceandeep
Dark New World
Beast In Black
Hardcore
Born Again
Blind And Frozen
Encore
Cry Out For A Hero
One Night In Tokyo
End Of The World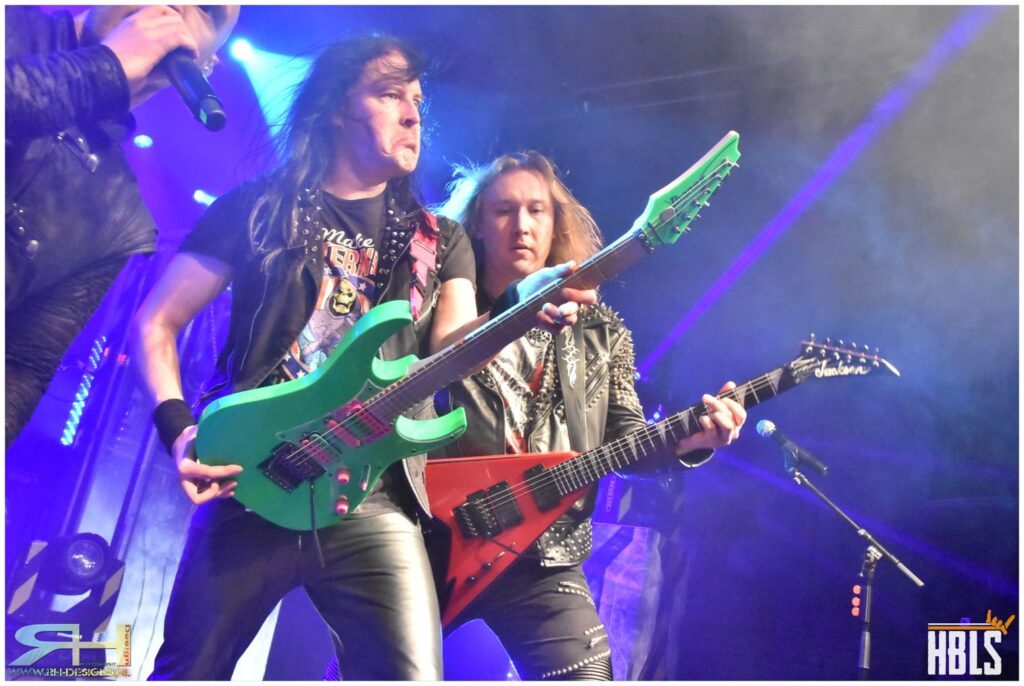 All photos by Raymond Helebrand