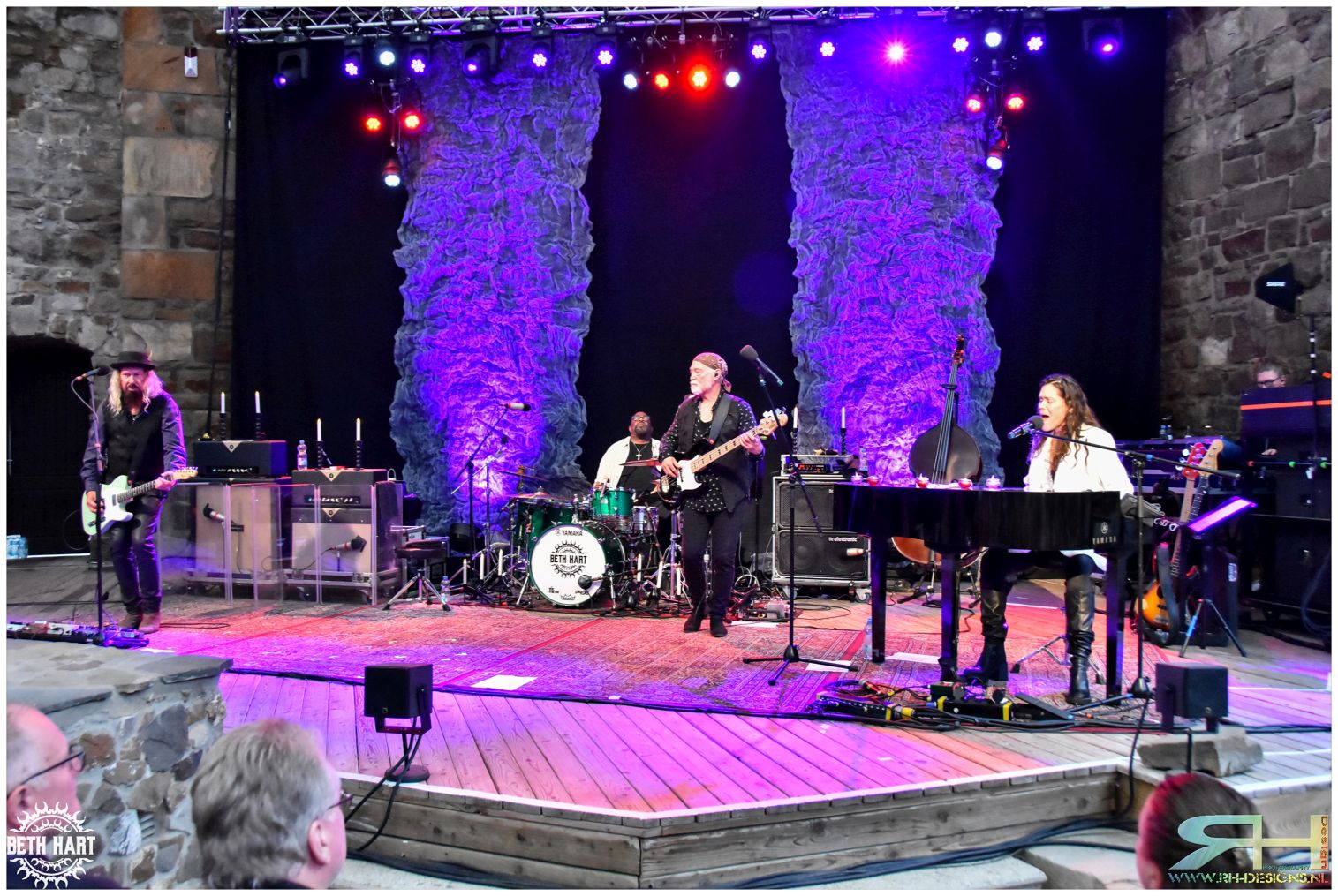 Live | Beth Hart – Freilicht Bühne Burg Wilhelmstein – Würselen [Ger]
1 August 2023
Every once in a while there are those shows where you think, that's not possible at all. An artist like Beth Hart normally plays in halls like, say, Ziggo Dome [Amsterdam] or the Mitsubischi Halle [Düsseldorf]. When you hear that Beth is playing around the corner from where you live, at a beautiful venue like the Freilichtbühne Burg Wilhelmstein, you have to act fast. Because with a maximum capacity of 950 to 1000 visitors, this venue sells out in no time.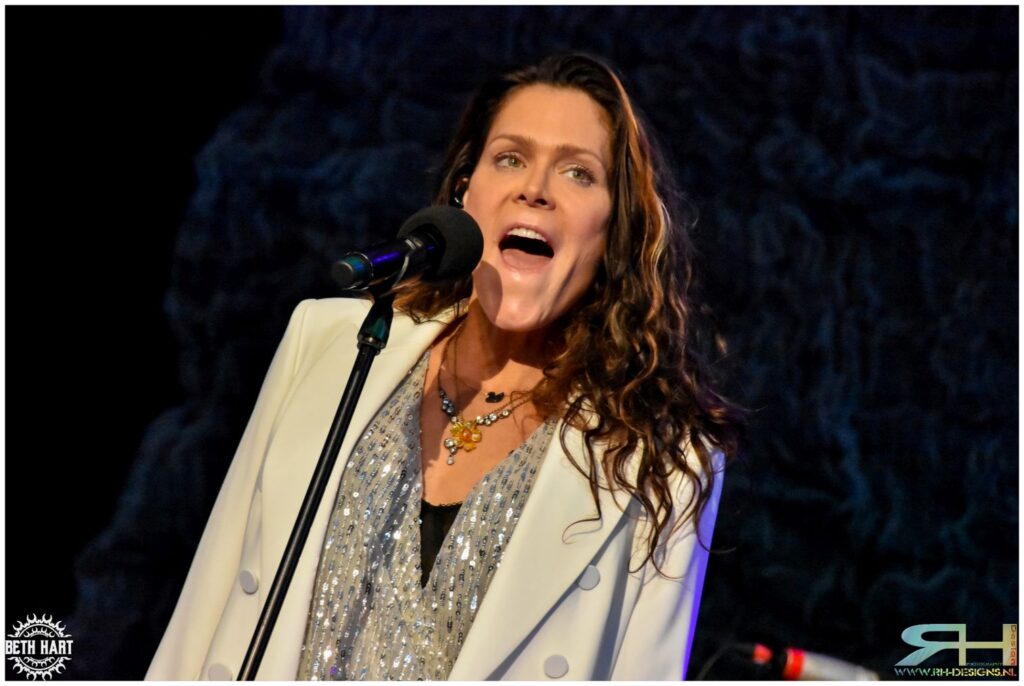 FINDING A GOOD SPOT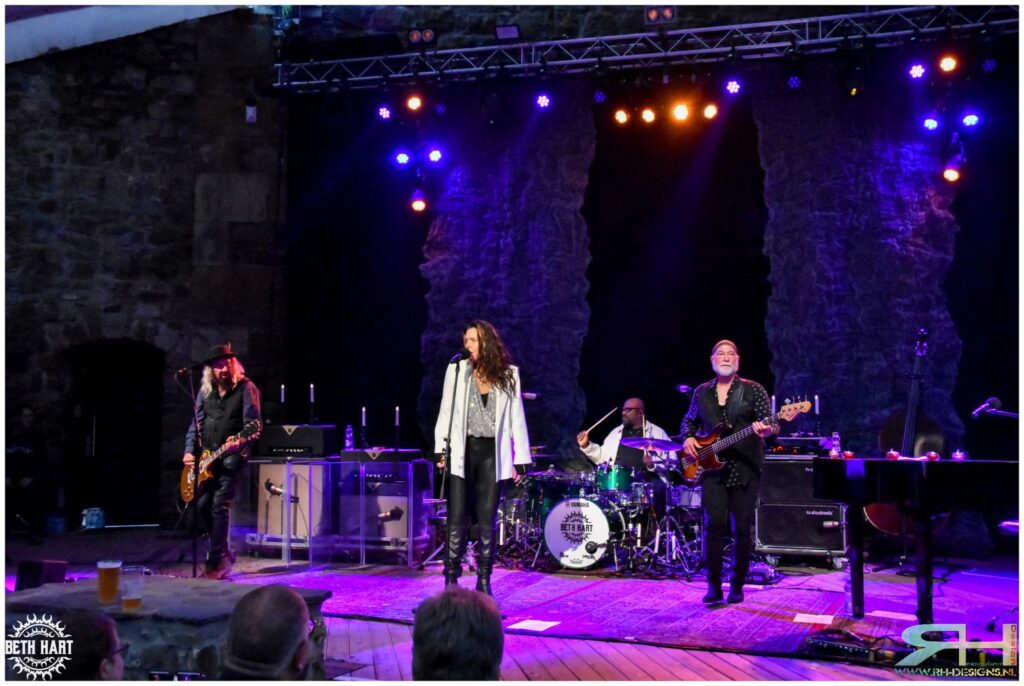 After more than a week and a half of heavy rainfall, the weather gods were kind to us on this Tuesday evening, because it stayed dry during the show. Which is nice for the visitors who are not under the covered area of the venue. A small disadvantage of the location is the standing area. You really have to make an effort to see what is happening on stage from that spot. And given the crowd, it was quite a search for many visitors to find a good spot.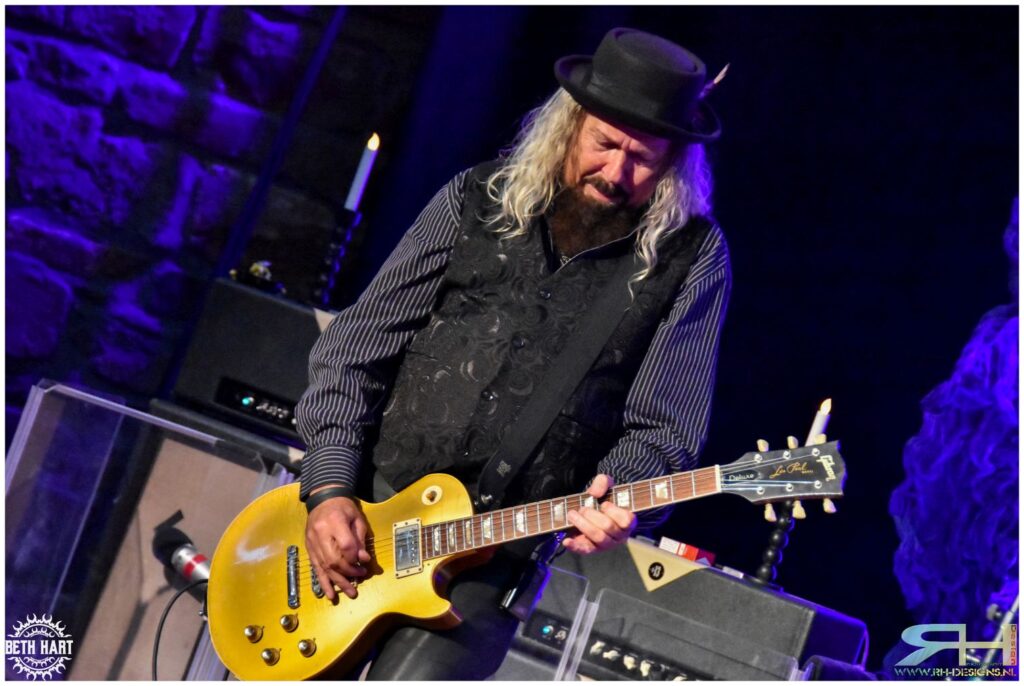 BETH HART – A POWERHOUSE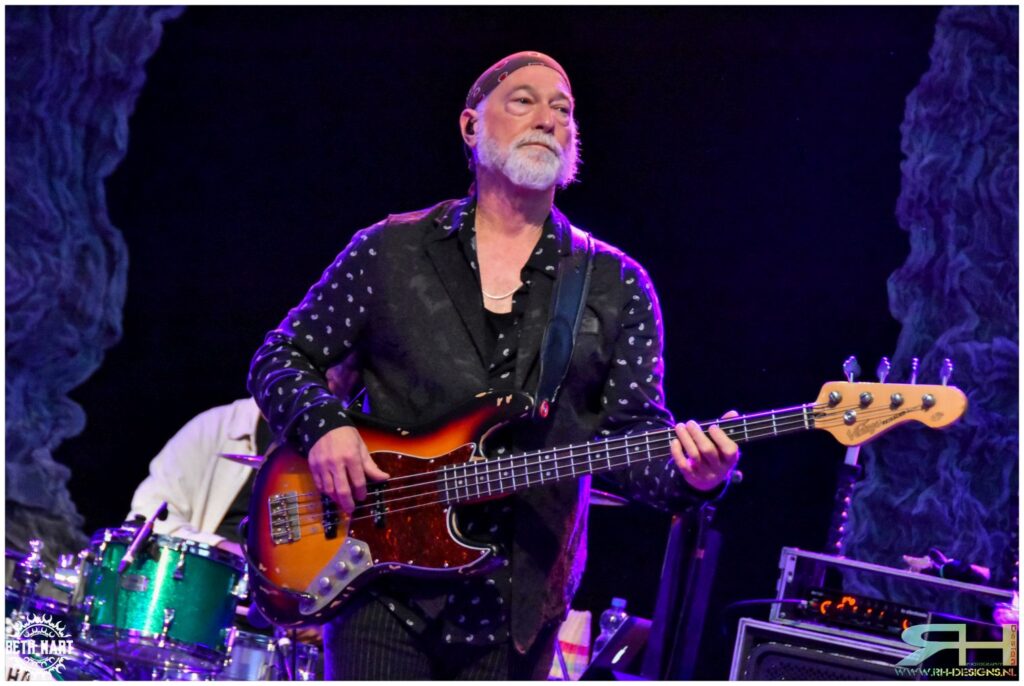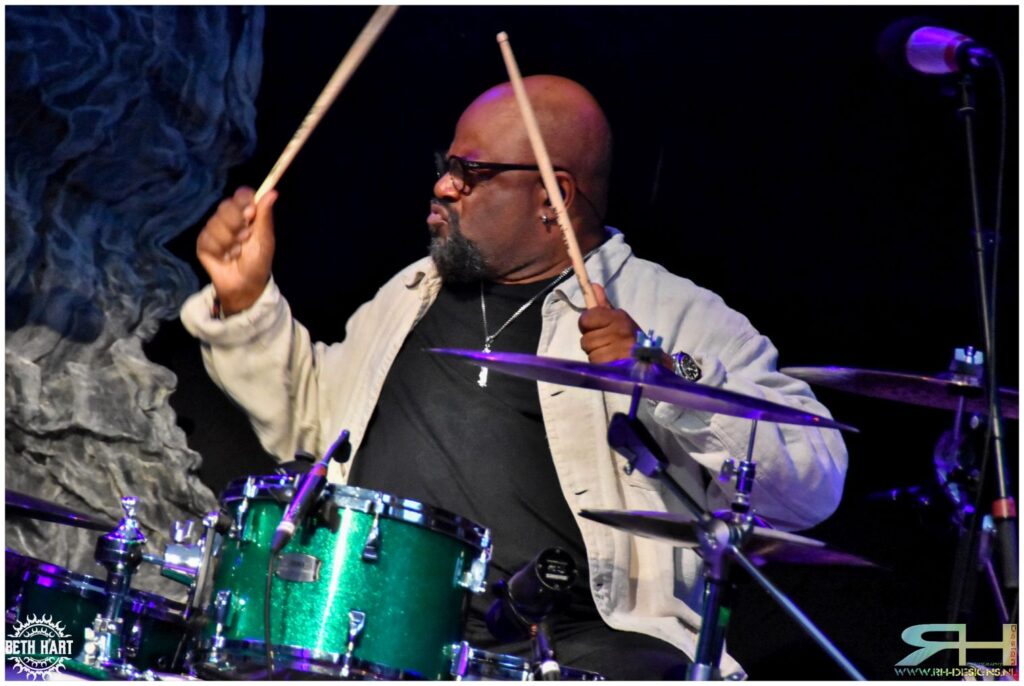 The atmosphere is right on from the moment the band and Beth Hart takes the stage. Clearly audible from the loud cheering as the main star enters the stage. Accompanying her today are Jon Nichols on guitar, Tom Lilly on bass and Bill Ransom on drums. And these men really know how to play their instruments. Beth herself, of course, is responsible for all the piano parts, acoustic guitar and acoustic bass guitar. Not to mention, the incredibly fat vocal throat she has. After all, this woman really is a powerhouse.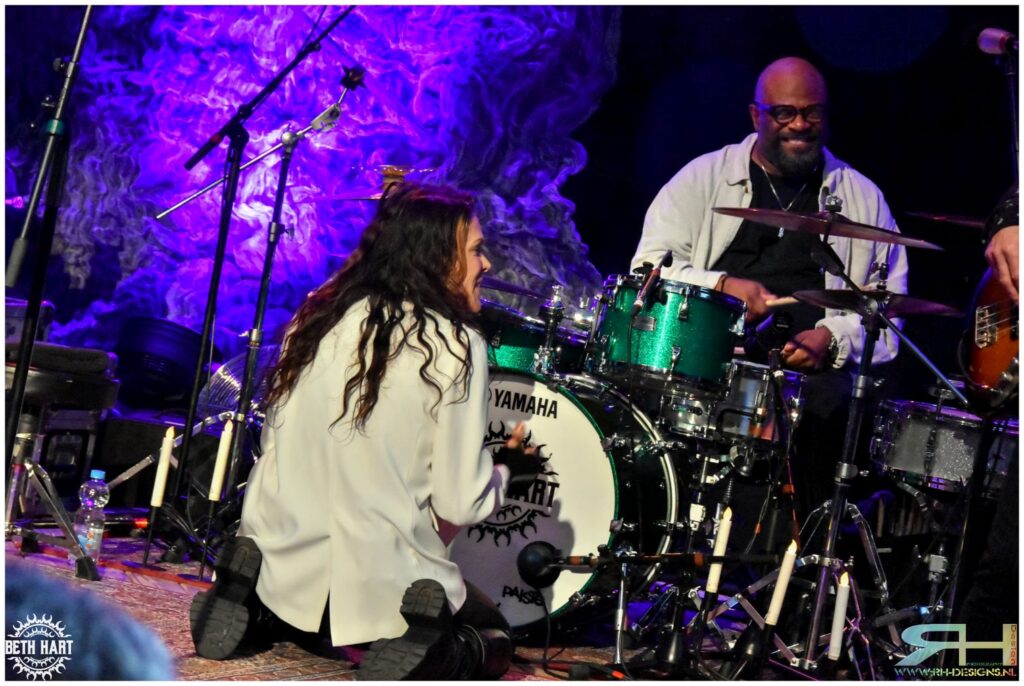 BREATHTAKING MUSIC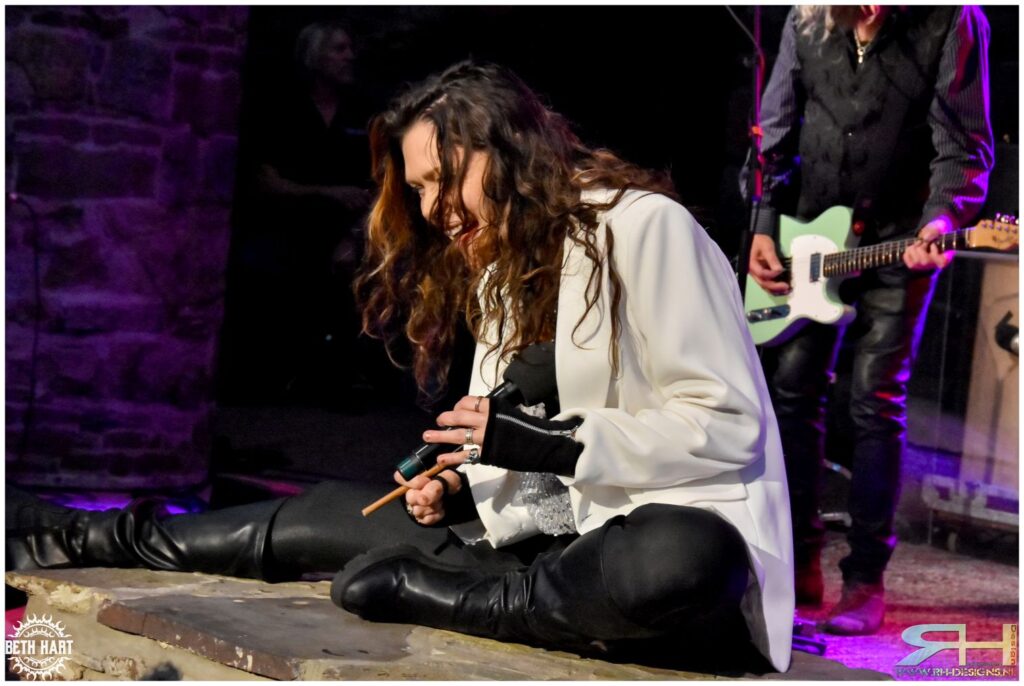 Musically, however, Beth keeps it mostly subdued today. Perhaps the beautiful Burg was also the setting and reason for that, because it does fit in. Personally, I would have preferred a little more uptempo music, but that is a personal opinion, as the audience clearly enjoyed the breathtaking music. And that's what counts in the end.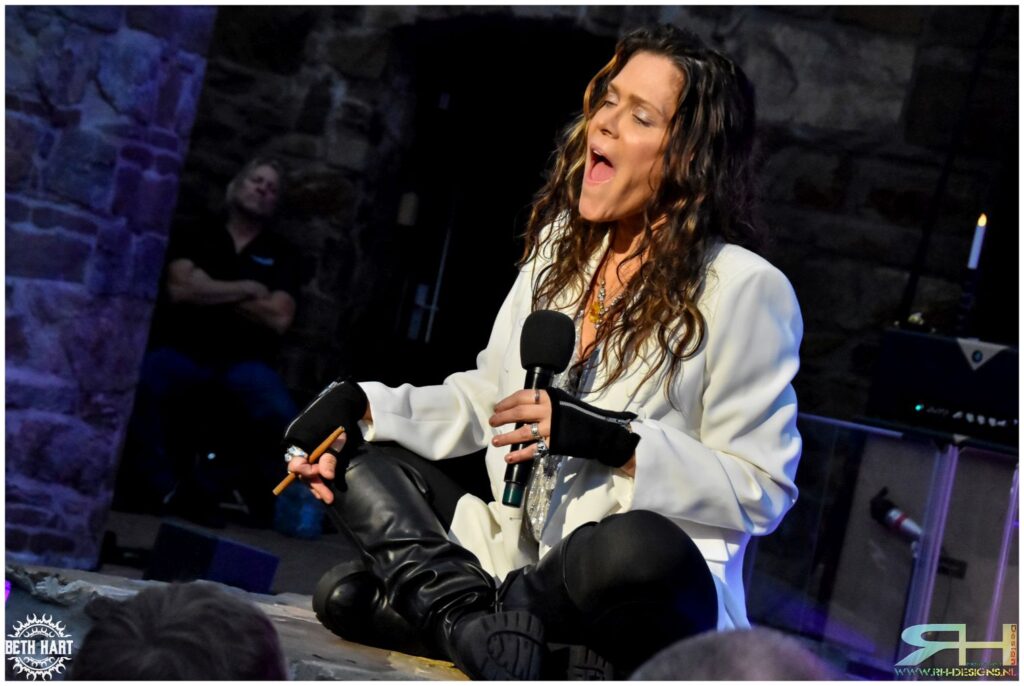 Between songs, Beth Hart takes the time to explain how and why she wrote certain songs, not forgetting the stage of her life at that time. With some moments she was moved to tears and most of all grateful, humbled that she gets to do this work. In that respect, this lady is certainly an open book and she thanks everyone for their presence on this "also for her" special evening.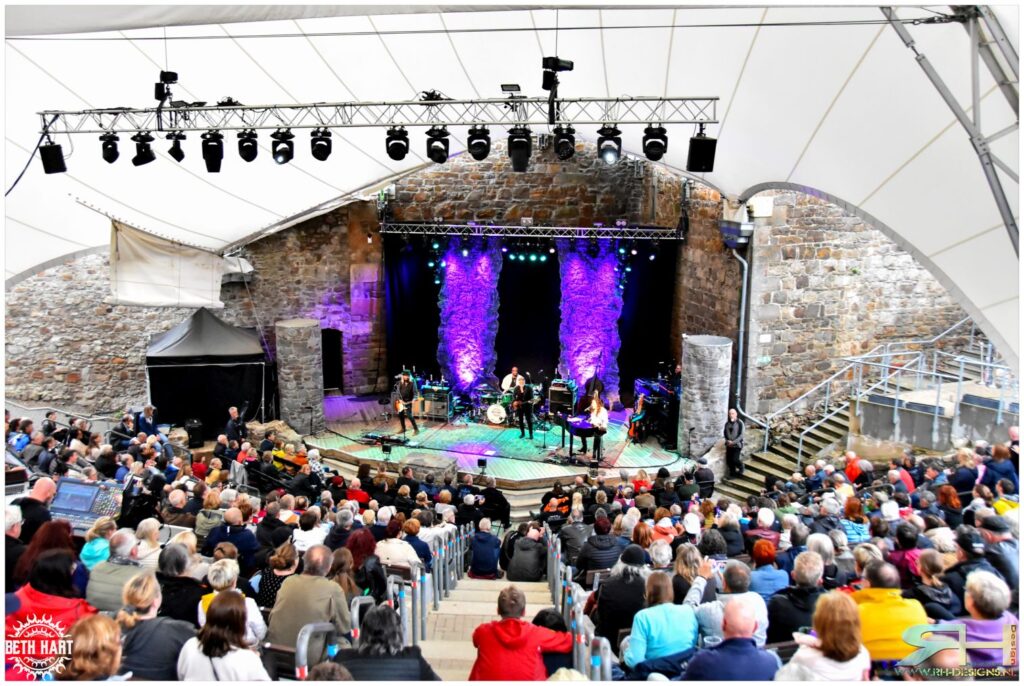 SPECIAL SHOW
After two hours of stories, music, laughter and tears, however, it is over. Once again we can look back on a very successful performance in the beautiful setting of Burg Wilhelmstein in Würselen. In any case, I am glad that I was one of the lucky spectators who was able to attend this special show, because those gems are not so much on Beth Hart's agenda anymore.
Once again, we can drive home with a big smile.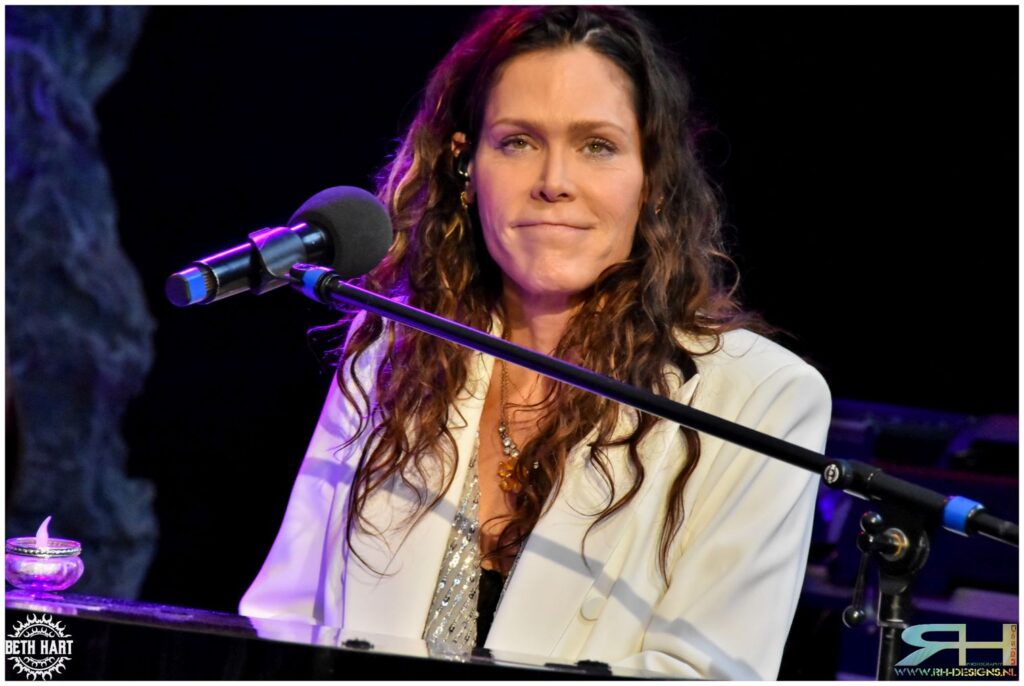 BETH HART SETLIST
For My Friend [Bill Withers cover]
Tell Her You Belong To Me
Jazz Man
Can't Let Go [Randy Weeks cover]
Your Heart Is As Black As Night [Melody Gardot cover]
Skin
Bad Woman Blues
I'll Take Care Of You [Bobby Blue Bland cover]
Try A Little Harder
Rub Me For Luck
War In My Mind [Beth solo on piano]
I Need A Hero [Beth solo on piano]
Sugar Shack [acoustic]
If I Tell You I Love You [Melody Gardot cover, acoustic]
Lullaby Of The Leafs [Conne Boswell cover, acoustic]
Broken & Ugly [acoustic]
Boogieman [acoustic]
Isolation [Beth solo on acoustic bass]
ENCORE
Baddest Blues
No Quarter/ Babe I'm Gonna Leave You [Led Zeppelin cover]
There In Your Heart [Beth with Jon Nichols on acoustic guitar]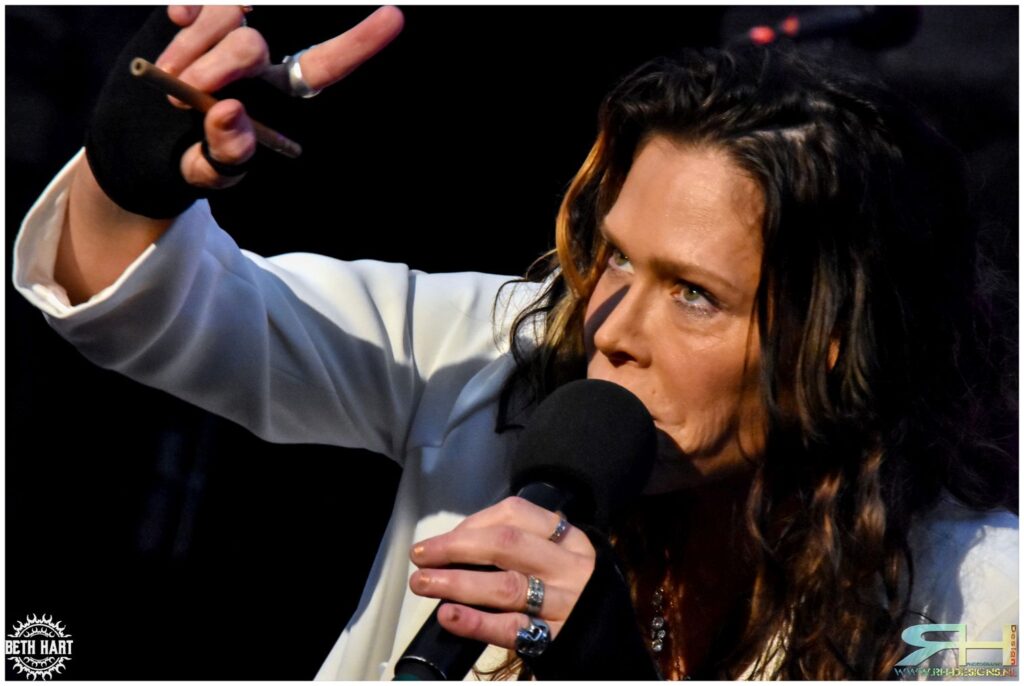 All photos by Raymond Helebrand