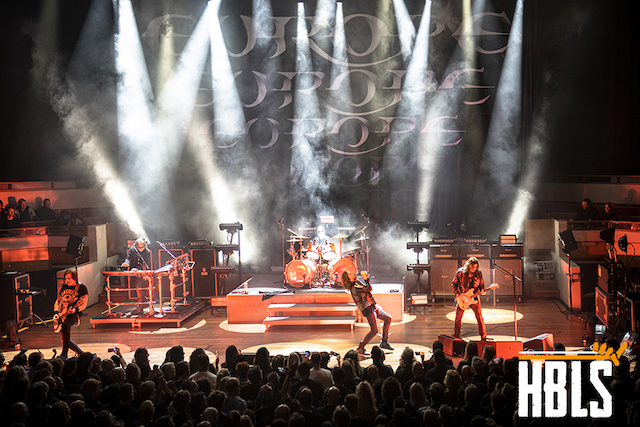 Live | Europe – Tivoli Vredenburg – Utrecht [NL]
15 October 2023 - The 40th Anniversary Tour
40 years of Europe: Joey Tempest [v], John Levén [b], Mic Michaeli [k], Ian Haugland [d] and John Norum [g] can hardly believe it themselves and express their sincere enormous gratitude to the audience several times during this almost two-hour show. And not only old school fans came to Utrecht to see their childhood heroes rockin' on stage and roar along to the pumping 80s hard rock hits like ,,Rock the Night'', ,,Cherokee'', ,,Superstitious'' and the cosmic anthem ,,The Final Countdown'', also a younger generation apparently want to witness the legendary Swedes in action.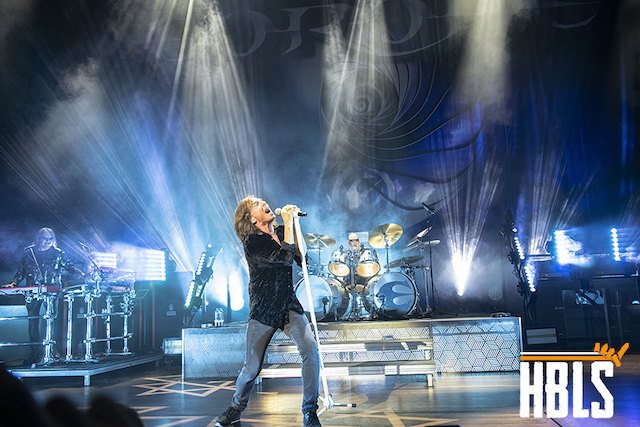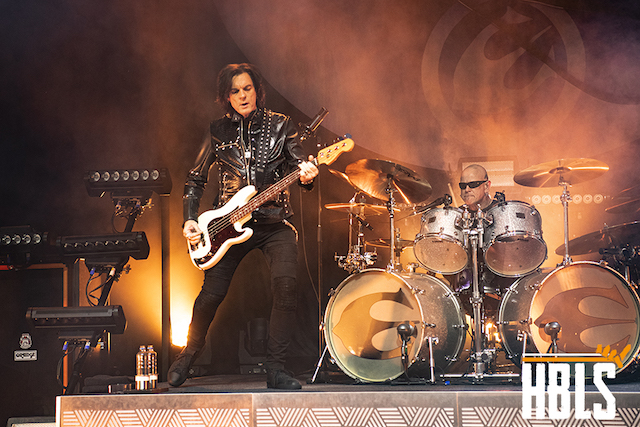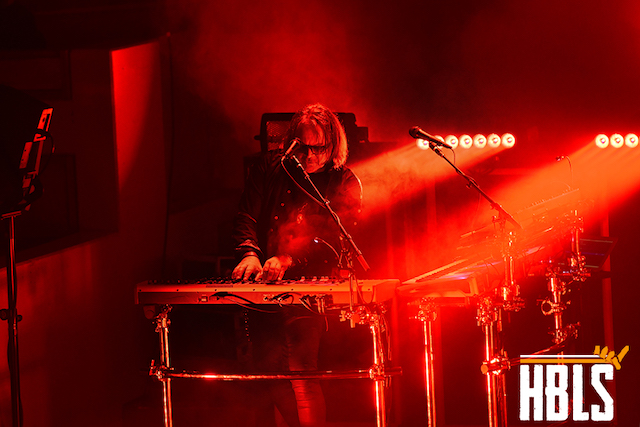 CONNECTION WITH THE AUDIENCE
And action it is, physically mainly due to frontman Joey [sometimes with guitar] who moves non-stop across the stage, giving us the ultimate rock star poses and always has been and still is a great singer. The other guys are a bit more subdued in their stage presence, especially John and John, but they all absolutely rock their instruments and as a band Europe proves to be a rock 'n roll machine that has already crossed 4 decades successfully with high quality [timeless] rock music and as it seems they will not stop anytime soon.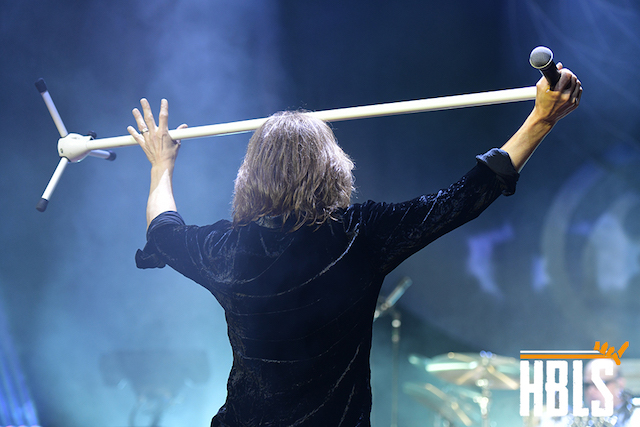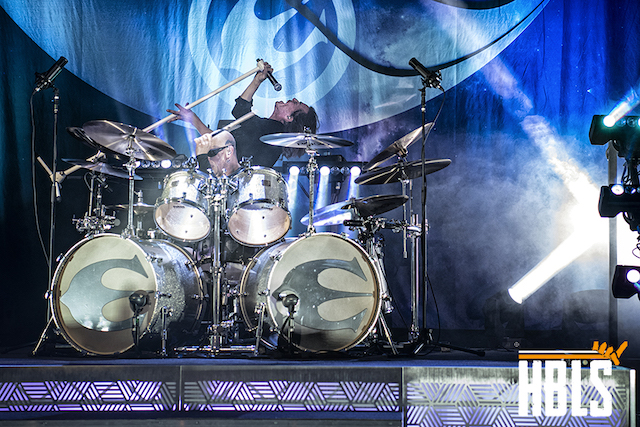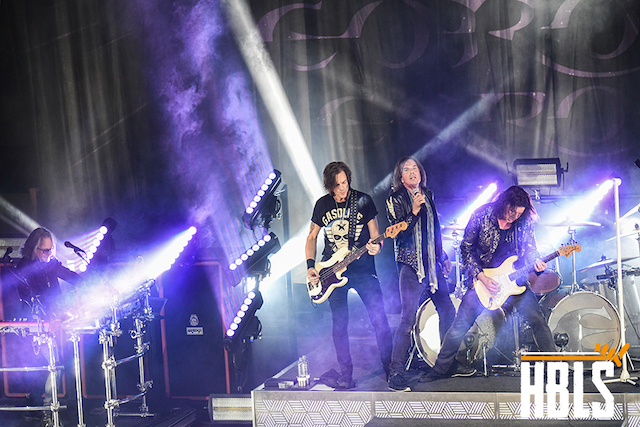 But above all: they are having fun and are very connected with their audience. No matter if you stand in front of the stage or sitting high up in the theater ring, Tempest makes sure you know he sees you and you are part of their inner circle. This sympathetic attitude, the colourful but definitely not too outrageous lightshow and the simple but effective stage setting, makes this concert a very intimate and personal experience as well.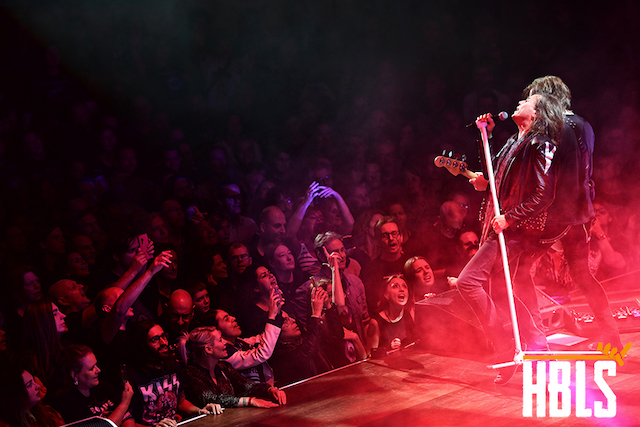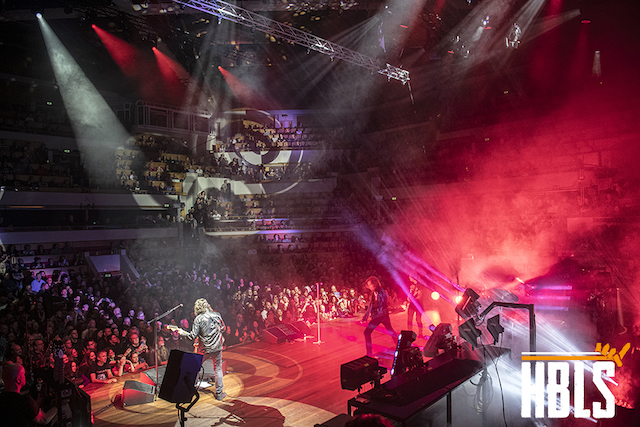 THE SETLIST
The set list consists of two parts with a 20-minute break in between for a change of clothes and freshening up. Each set starts with a glimpse of their brand-new documentary film `Europe – The Movie' [release early 2024]. The old footage and the personal commentary by the band members are highly entertaining and touching and I can't wait to see the entire movie!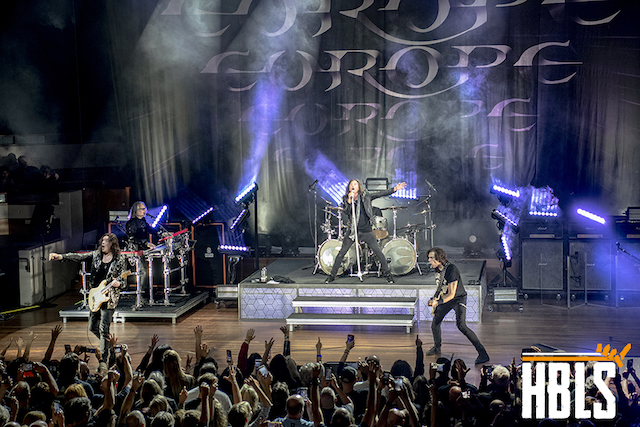 Once Europe kicks off with rarity track ,,On Broken Wings" [B-side of the single ,,The Final Countdown"] there is no stopping them. The Europe time capsule is activated and presents a cross-section of their 40 years. Which means we not only hear their absolute best of the best classic tracks, but also their later work, like the mighty ,,Walk The Earth'', ,,War of Kings'' and ,,Last Look at Eden'', there is ,,Always The Pretenders'' and even their brand new single ,,Hold Your Head Up''.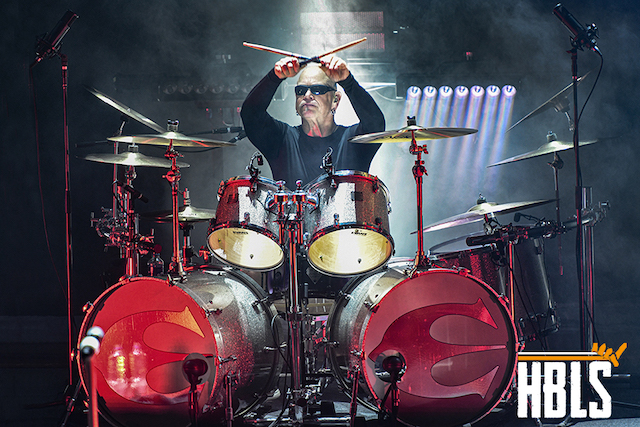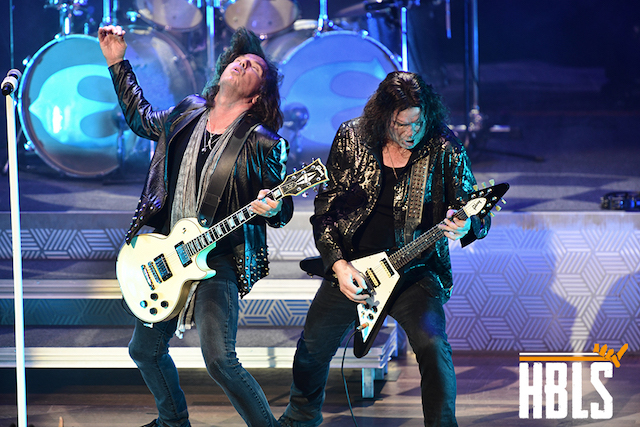 Old or new it doesn't matter, we eagerly absorb everything that the enormous speaker boxes throw at us, we clap, wave, sing along and laugh about Tempest cursing in Dutch. It seems every single soul here present is enchanted by the high dose of rock 'n roll charms of Joey Tempest and the beautiful melodic storytelling guitar solos of Norum, who moves us into an absolute state of dreaminess during his solo spot ,,Vasastan''.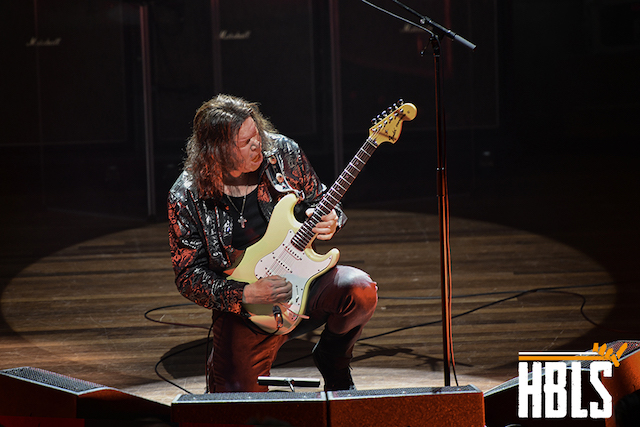 EUROPE THE ABSOLUTE HIGHLIGHT
And I haven't even mentioned the sizzling power ballads ,,Carrie" and ,,Dreamer" [one of the encores], really this evening can't go wrong. I'm also very impressed by Tempest and Norum's rendition of David Bowie's ,,Space Oddity", sitting on a barstool, both singing and playing the acoustic guitar, sounding amazing together.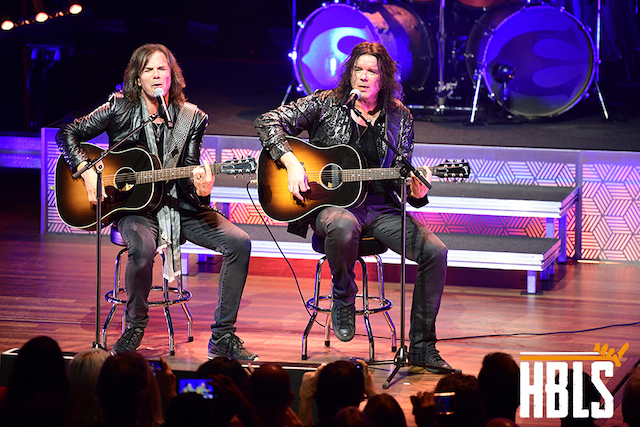 Really, what's not to like. All the ingredients and energy for an amazing evening are here and it is all leading up to the celebration of rock's biggest anthem and last song of the encore: ,,The Final Countdown''. The audience goes beyond wild and even Norum comes out of his shell ready to jump.
Oh, and the fact this show was sold out says it all. What an evening!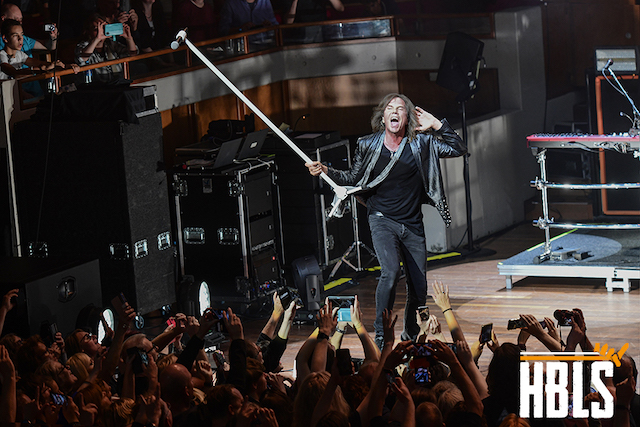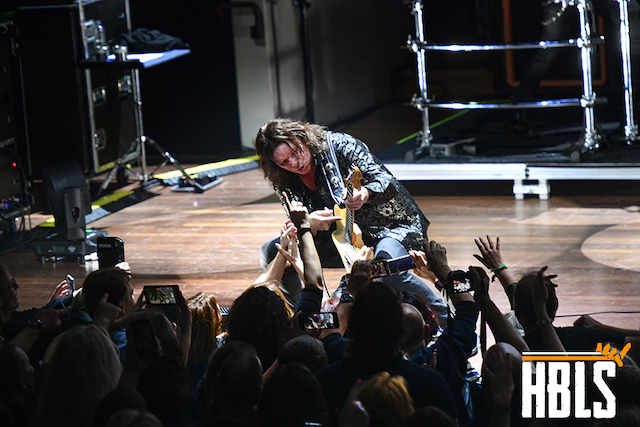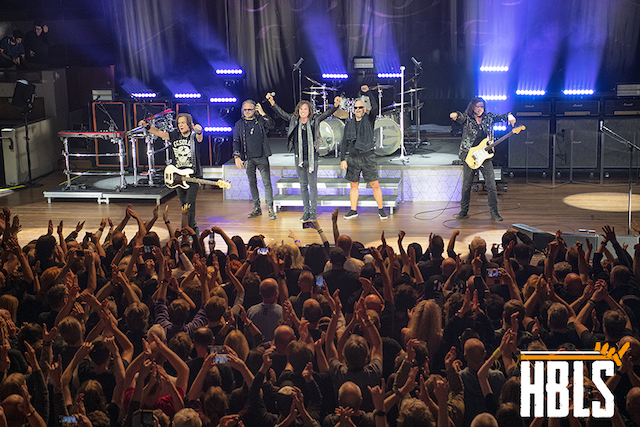 All photos by Dirk van den Heuvel
About
Swedish hard rock band who is internationally successful since the formation in 1979. Still making new albums and touring. Biggest hit: ,,Final Countdown''. Members: Joey Tempest (vocals), John Norum (guitars), Mic Michaeli (keyboards), John Leven (bass) and Ian Haugland (drums)
Photo by Fredrik Etoall
Genre
hardrock, rock
Website
http://www.europetheband.com
Social
Tags