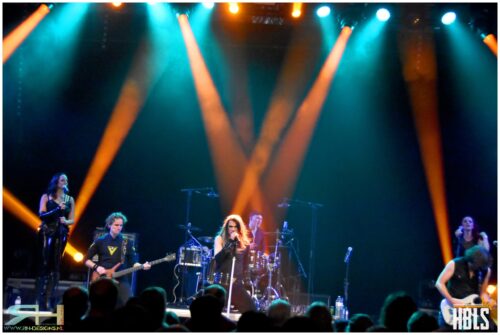 Live | Golden Age Rock festival – Palais des Congrès-Liège [BE]
19-20-21 August 2022
From 19 to 21 August, after a few years of postponement for the obvious reason, it was finally showtime. The 2019 edition of Golden Age Rock Festival is getting its well-deserved sequel. The organization again made every effort to secure a good program for this edition. With once again bands that no longer make the stages unsafe every week, but have made a significant contribution to the heritage of music that we listen to regularly. Often these artists were the people who influenced later generations of musicians. In 2019 I spoke with organizer Henry Gautier and he assured me that there would certainly be a follow-up edition to the 2019 festival and he kept his word!
THE LOCATION
Because the previous location [Manege du Fonck] was no longer available, the festival moved to Palais des Congrès. A somewhat unexpected location for a rock festival, but with a few adjustments the congress hall turned into a real festival location. In terms of ingredients, this fun festival has not deviated from the well-known formula. A rock market, with vinyl, CDs, shirts etc. for the enthusiasts. Some food trucks outside, with sufficient seating. Art and photo exhibitions by Eric Philippe and Marc Debus, among others. Signing sessions by most bands, nicely organized during the breaks. And once again the organization managed to set up a great stage for all bands with good sound and light.
Many visitors opted for a 3 day stay and were able to enjoy a beautiful festival, which has its roots deep in the 70s/80s. I had other obligations for Friday and therefore had to skip that day. However, visitors and organization told me that the bands Victory and Diamond Head made the most impression on Friday.
SATURDAY 20 AUGUST 2022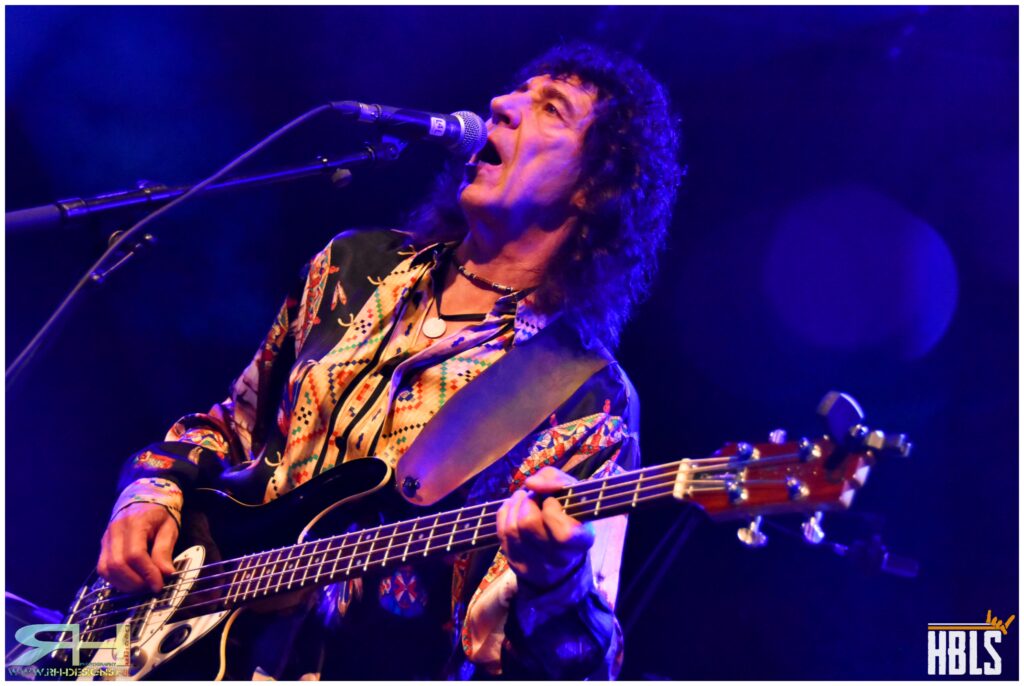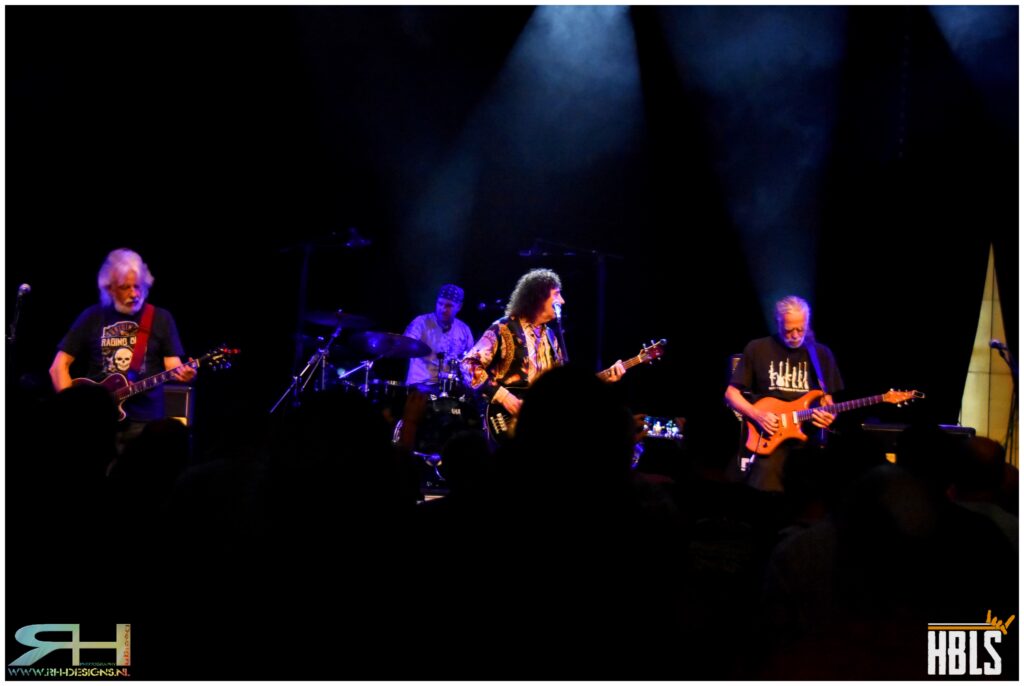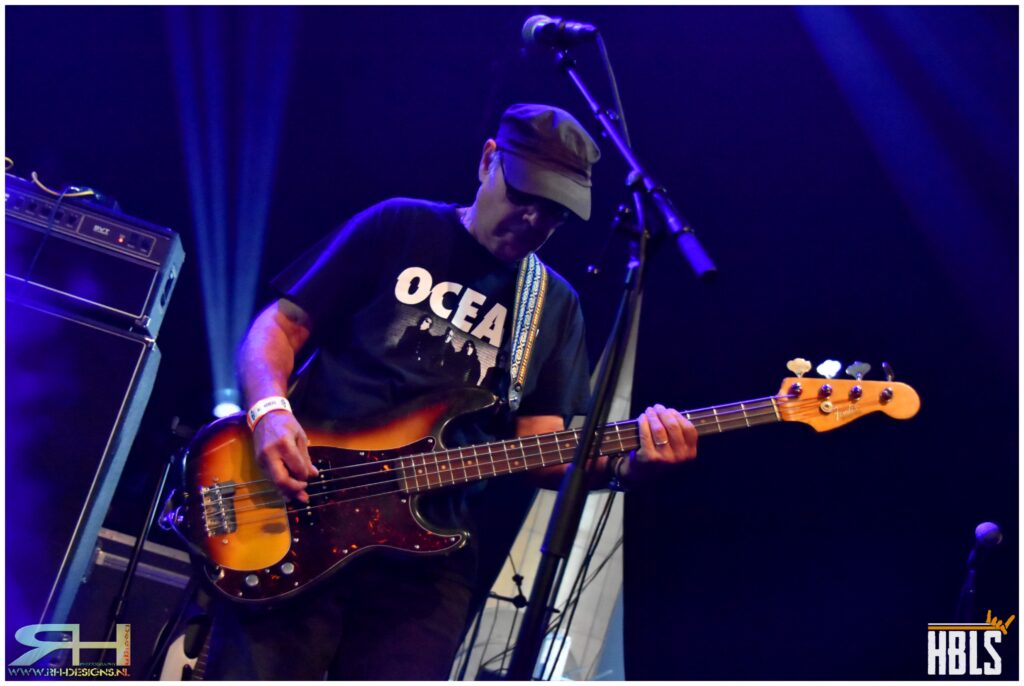 Saturday morning I was already present around noon and just in time to witness the Epitaph show. Given the early hour, the hall was already quite filled with fans of the band, who managed to put on a neat show. After that it was time for the French progressive/hard rock band Océan, who, in 1977 with their debut album 'God's Clown', paved the way for later French bands such as Warning, H-Bomb and Sortilège. A nice show, but not one that grabs you by the throat and doesn't let go.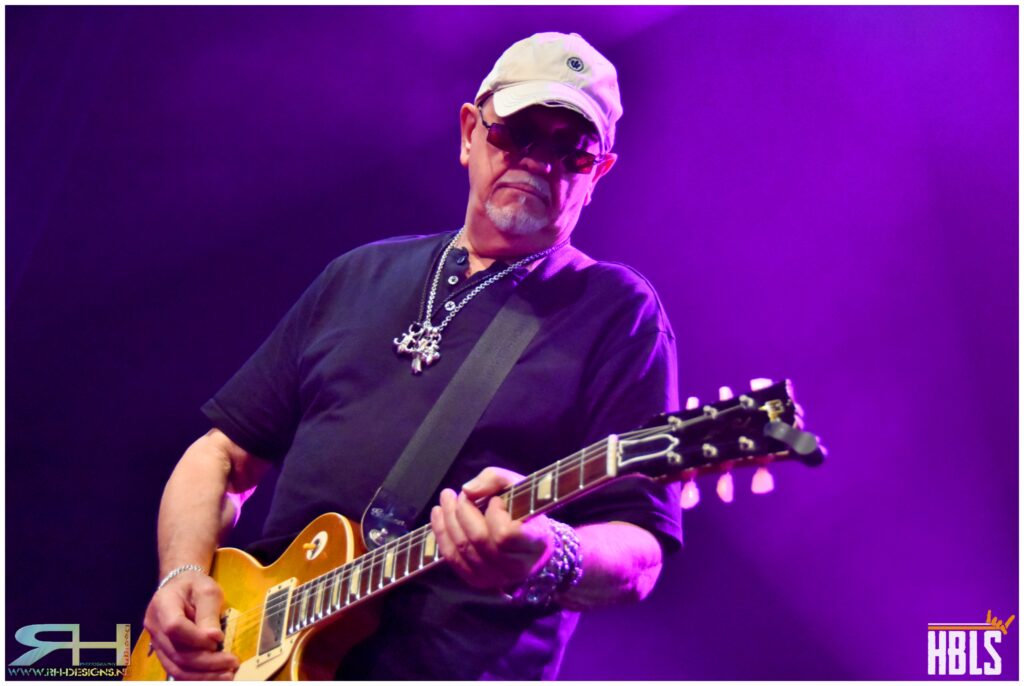 The same recipe also applies to Heavy Metal Kids from the UK. The band was formed in 1972 and their debut album 'Heavy Metal Kids' was released in 1974. This current version of the 'Kids' still has 2 original band members in their line-up, namely guitarist Cosimo "Cosmo" Verrico and drummer Keith Boyce.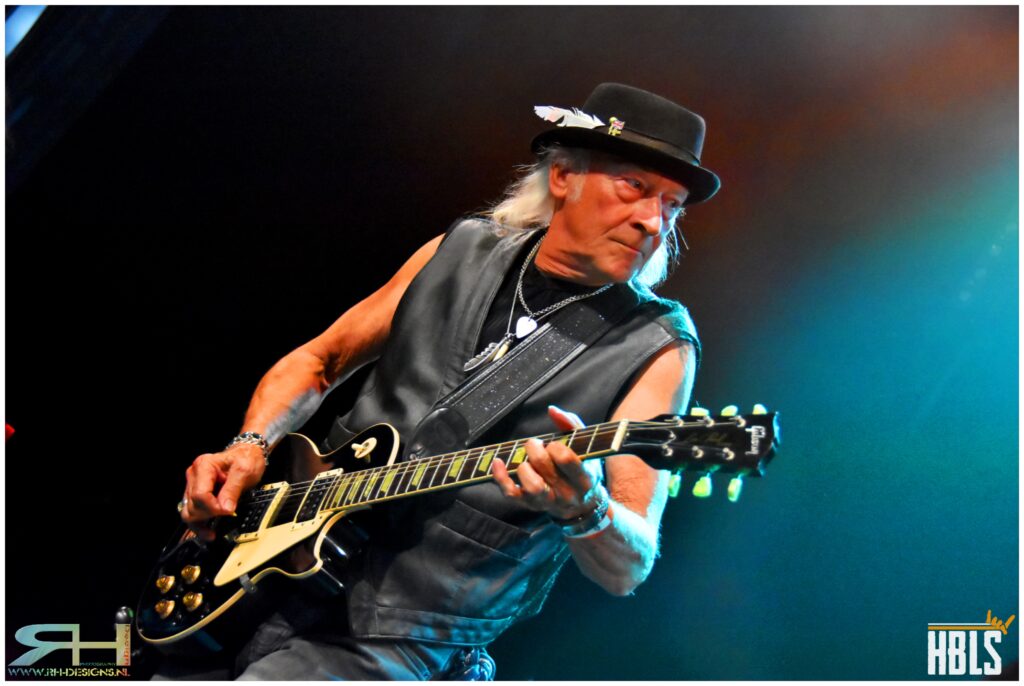 The first highlight, as far as I'm concerned, is the English Stray, founded in 1966 and having an energy comparable to that of the Stones. In addition, guitarist Del Bromham has the appearance of a lived veteran, who still knows how to play the stars of heaven. Wow. A pleasure to see these men at work.
RUSS BALLARD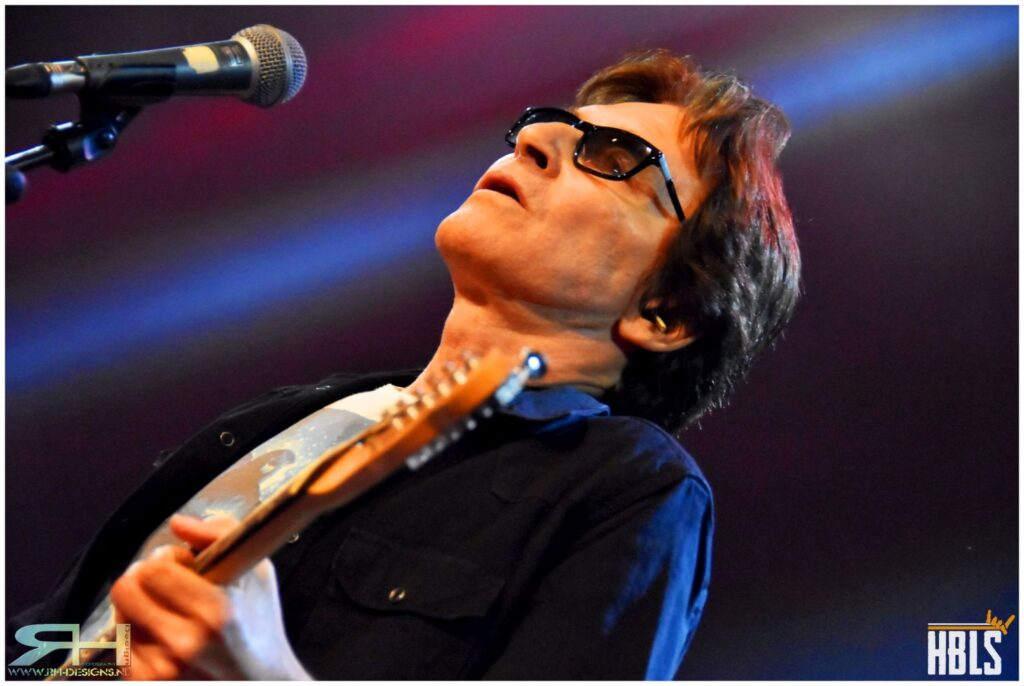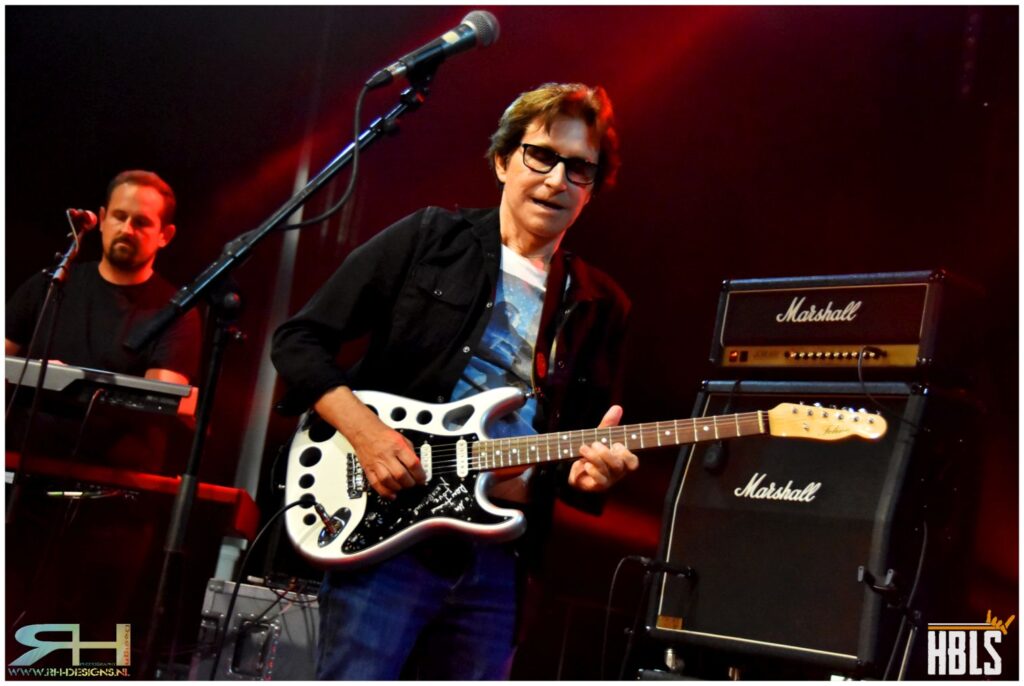 The next highlight immediately presents itself with Russ Ballard. WHO?? Indeed, not a name that immediately rings a bell, but songs like ,,Since You've Been Gone'', ,,New York Groove'', ,,I Surrender'' or ,,God Gave Rock And Roll To You'' certainly do. All these monster hits are written by this guy. It is therefore not surprising that today's set list is filled with songs that everyone knows. Ballard delivers a great and special performance at the age of 77.
MOTHER'S FINEST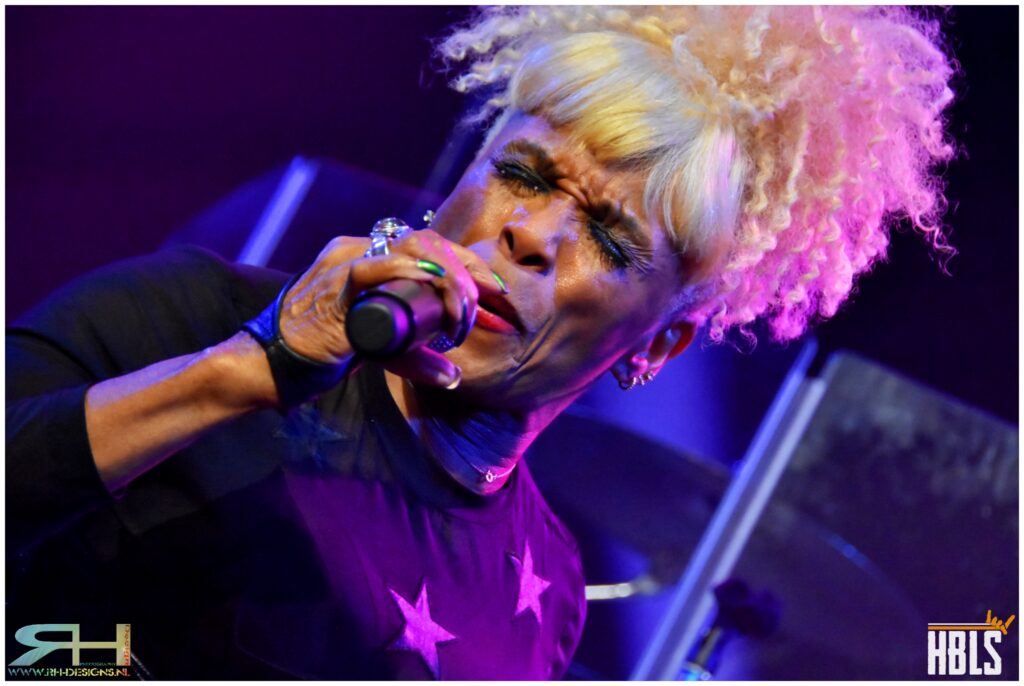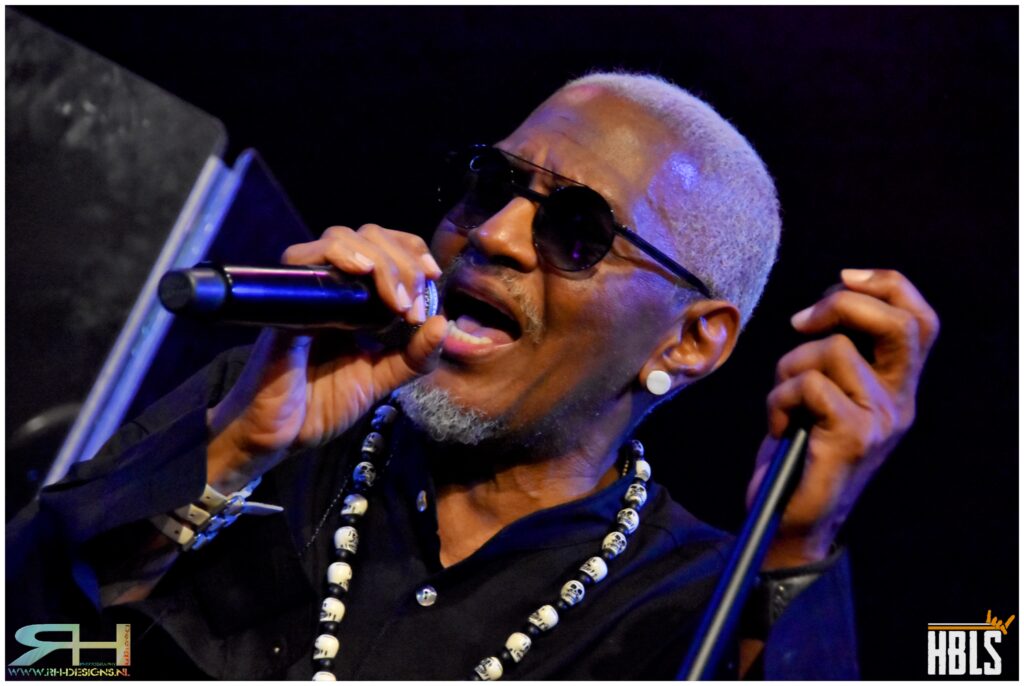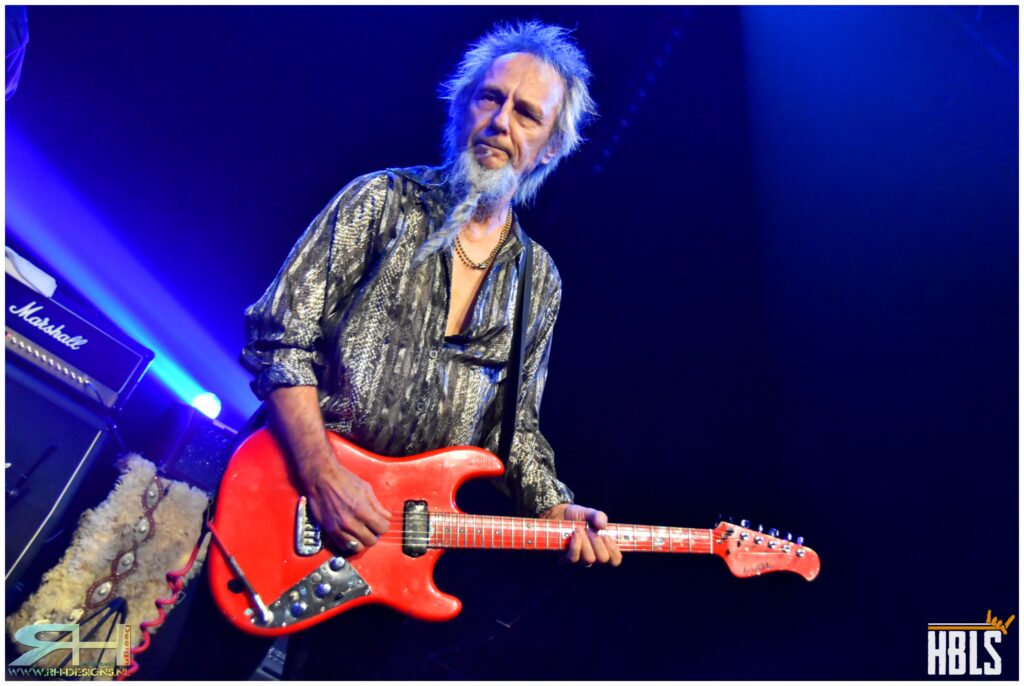 Then it's time for the American outfit of Mother's Finest. This band around singer Joyce "Baby Jean" Kennedy, singer Glenn "Doc" Murdock and guitarist Gary "Moses Mo" Moore manage to blow the roof off the hall within the first 2 songs. Their mix of hardrock, groove, funk and professional performance is still 'top of the bill'. No matter what, this band always delivers high quality. Not bad for a band that was founded in the early 1970s. Singer Joyce is proud of the age of 74, but blows all the tones out of her body as if she just turned 18. Impressive as always!!
ANGEL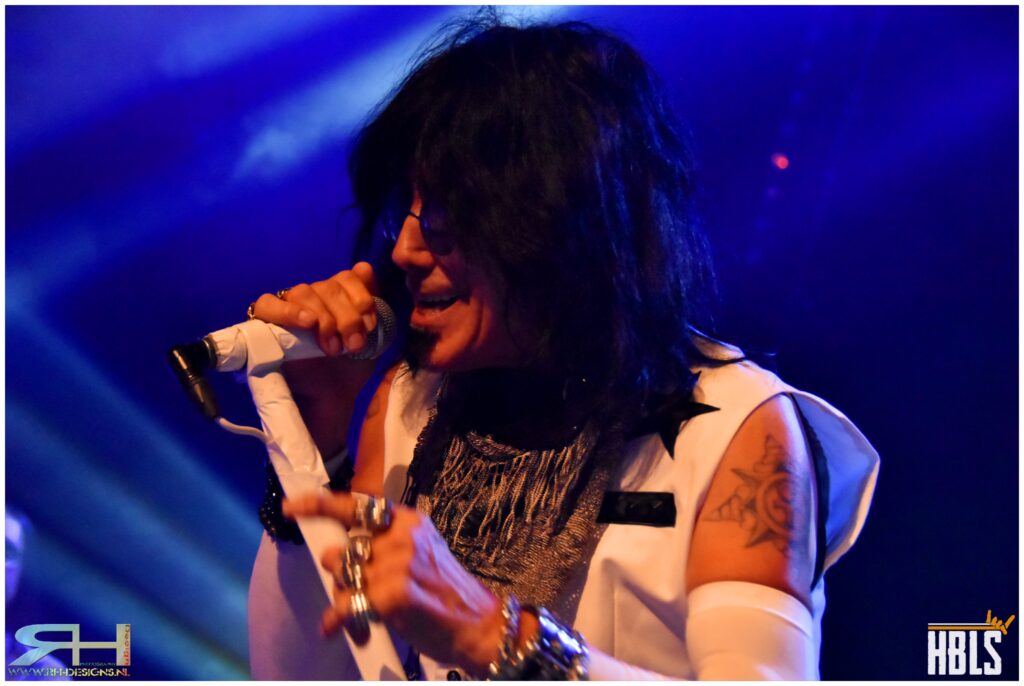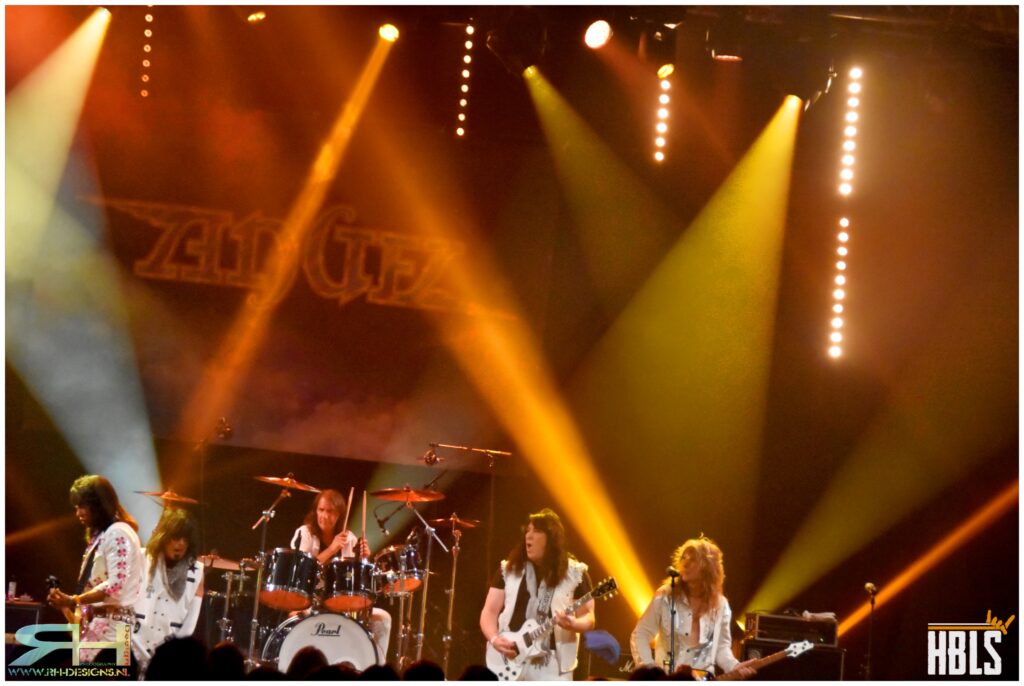 Closing band Angel was also present at the first edition of Golden Age Rock Festival and they were allowed to show their tricks again today. As much as I liked the performance in 2019, today it wasn't that great. It all came across as very kitsch and musically it wasn't exactly the highlight of the day. Guitarist Punky Meadows and vocalist Frank DiMino do what they have to do, but it seems like a mandatory thing to cash in some money. One time was nice, two times was more than enough and a third time is certainly not going to happen.
SUNDAY 21 AUGUST 2022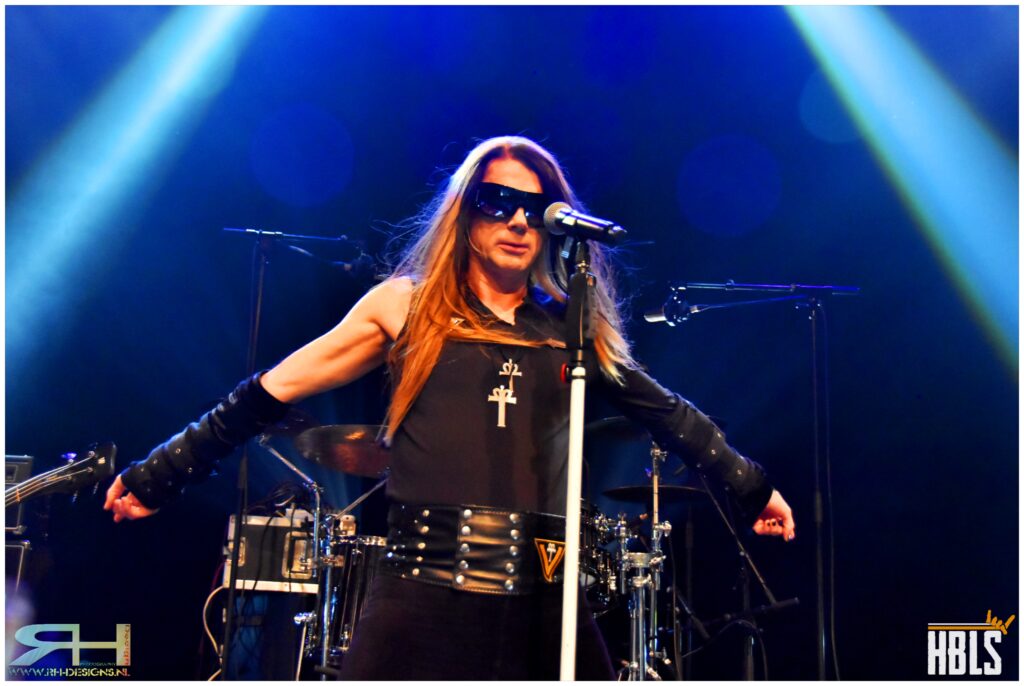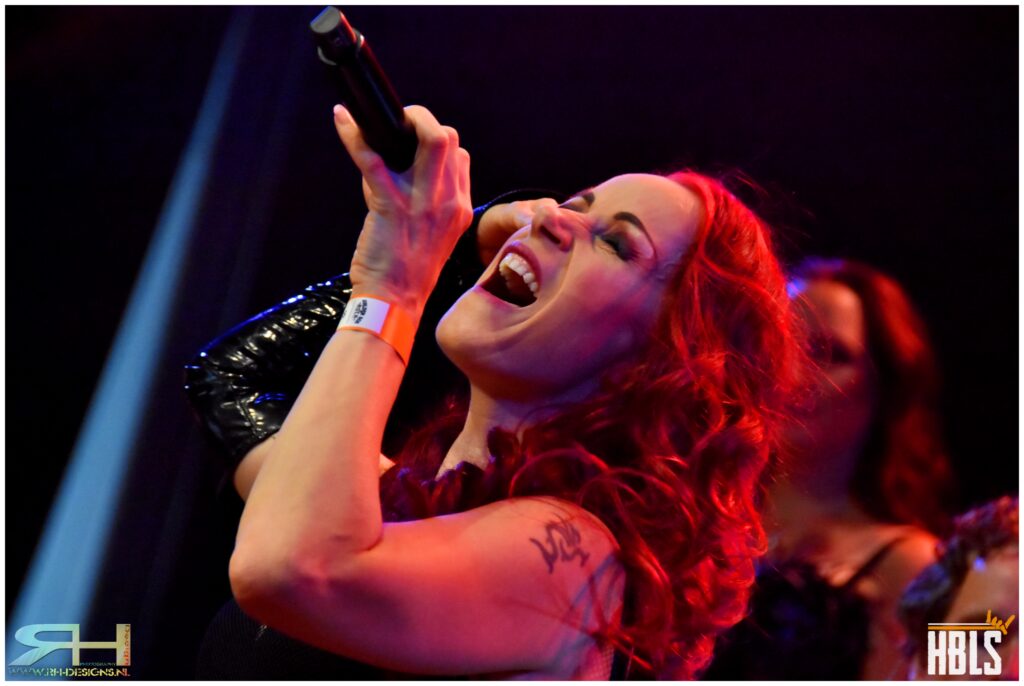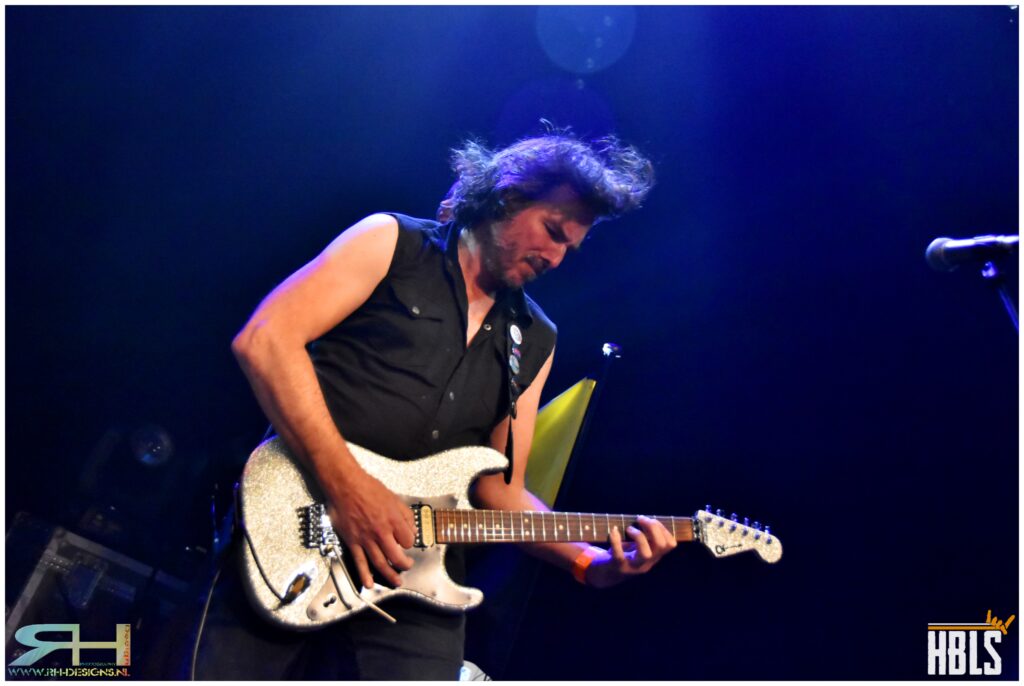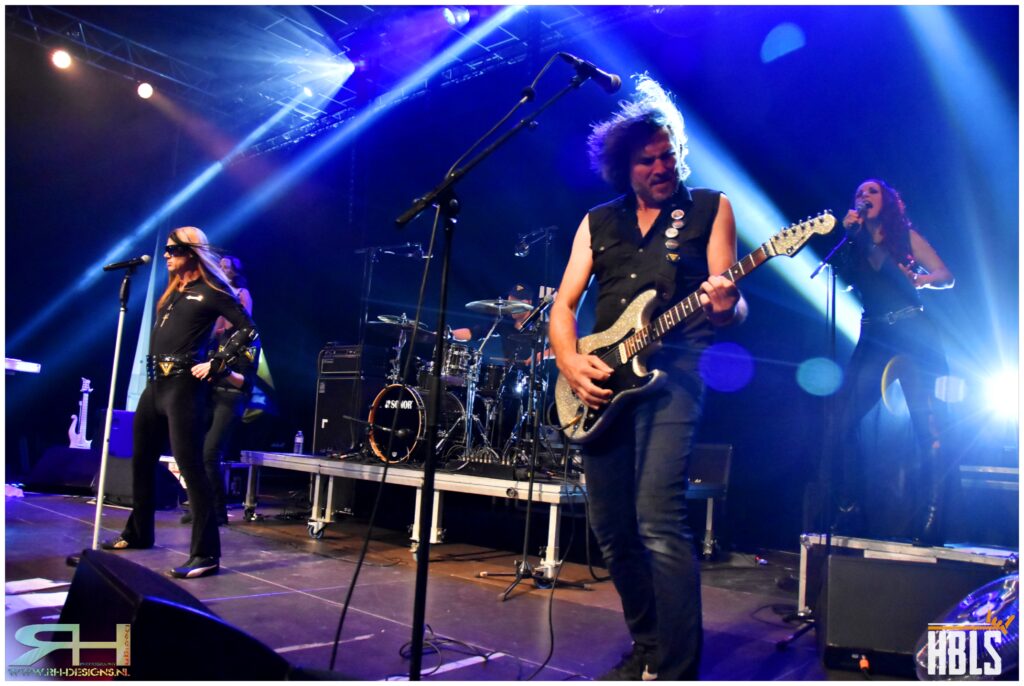 Sunday is day 2 for me and it starts with an excellent performance by none other than Robby Valentine and his band. Robby played at the first edition of the festival in 2019 with his Queen tribute set. Today the band is here with a cool set of originals and I secretly like that better. Luck isn't really with Robby in terms of health, because his vision is not improving to say the least and even a badly bruised foot the week before the performance doesn't stop him from wanting to put on a great show. He surely is a very skilled musician, songwriter, multi-instrumentalist and beautiful human being. Together with his band he knows how to treat the audience to a wonderful show, starring the man himself, singer Maria Catharina, guitarist Paul Coenradie and bassist Luuk van Gerven [Damn what a bass sound!!]. Top band, top show.
GRAND SLAM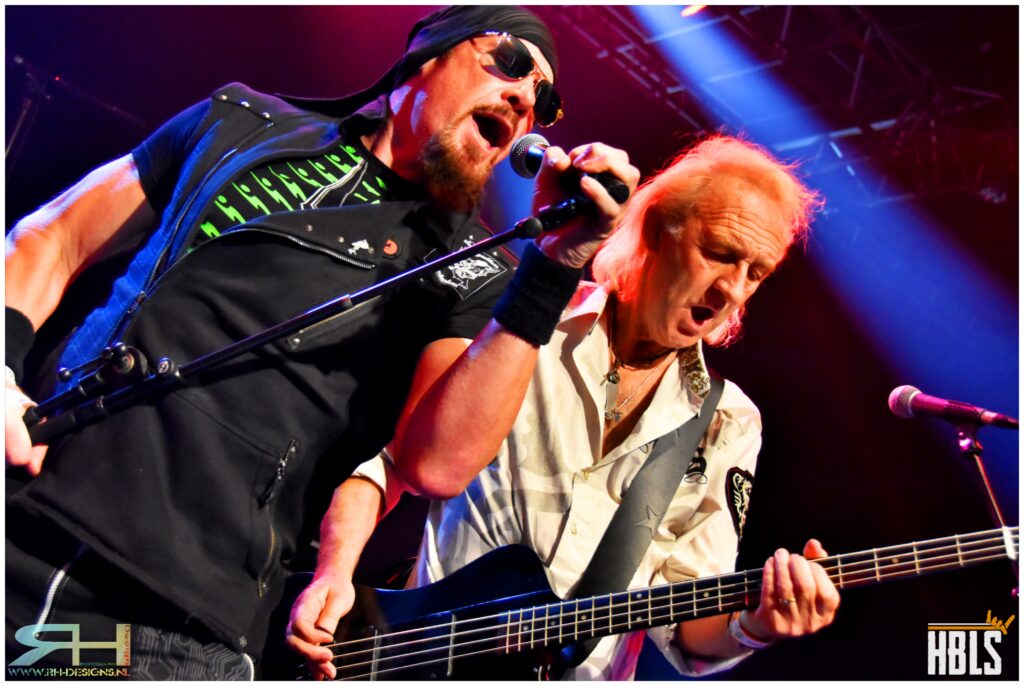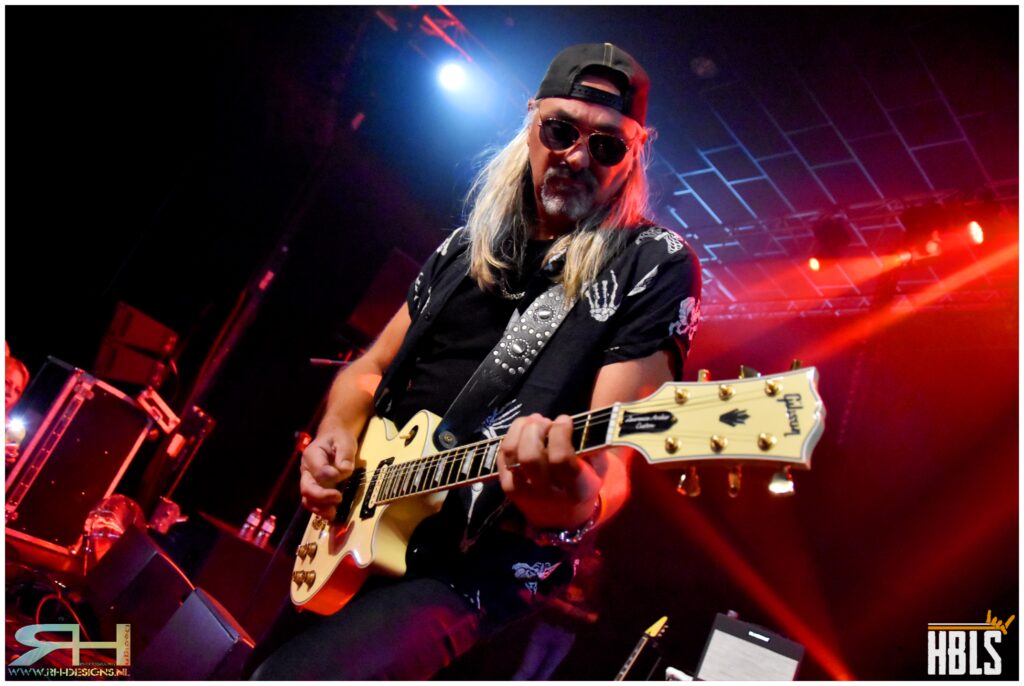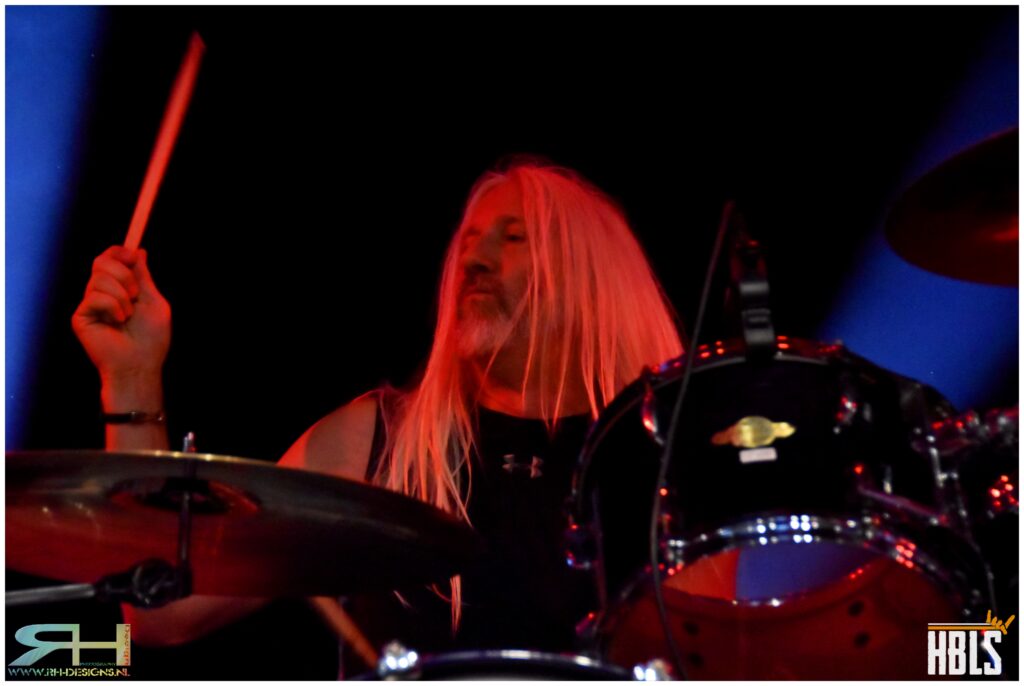 The second band on my menu today is Grand Slam.
Grand Slam are an Irish rock band originally formed in 1984 by Phil Lynott after the breakup of Thin Lizzy. When Lynott died in 1986 that also meant the end of the band. Original member Mark Stanway revived the band in 2016 but in the current lineup, guitarist, songwriter Laurence Archer is the only remaining original member. The music certainly exudes everything that was appreciated from Thin Lizzy. A wonderful live band and one of the highlights of the day. I wasn't alone because their signing session was one of the busiest and the amount of merch was unstoppable to drag in. This band really managed to score points. Fan of Thin Lizzy/Phil Lynott?? Go see them live and you won't be disappointed.
PINK CREAM 69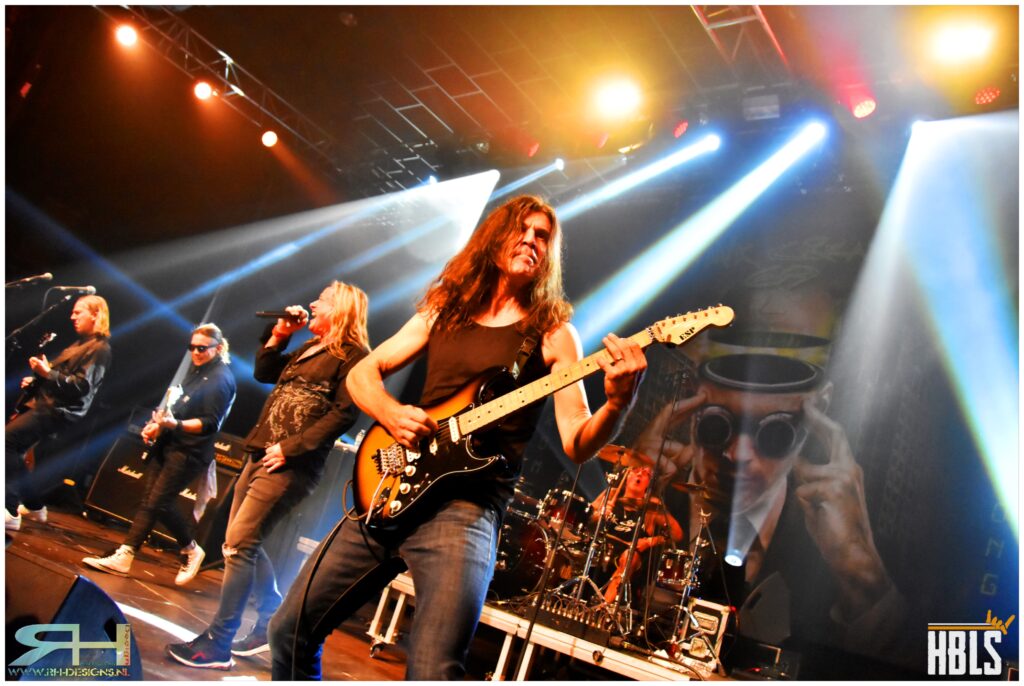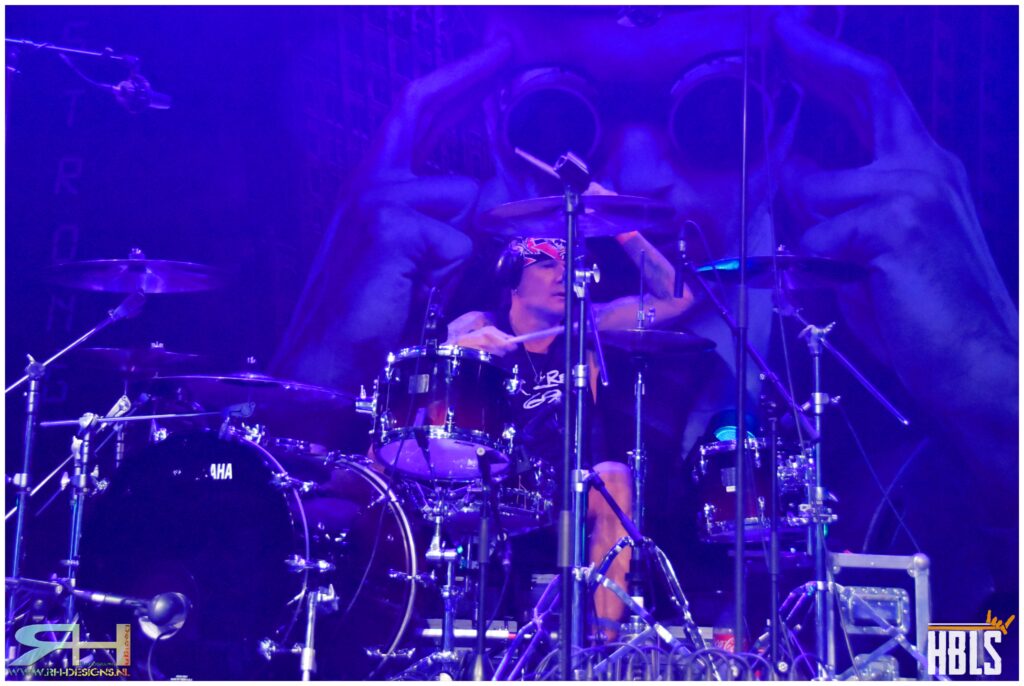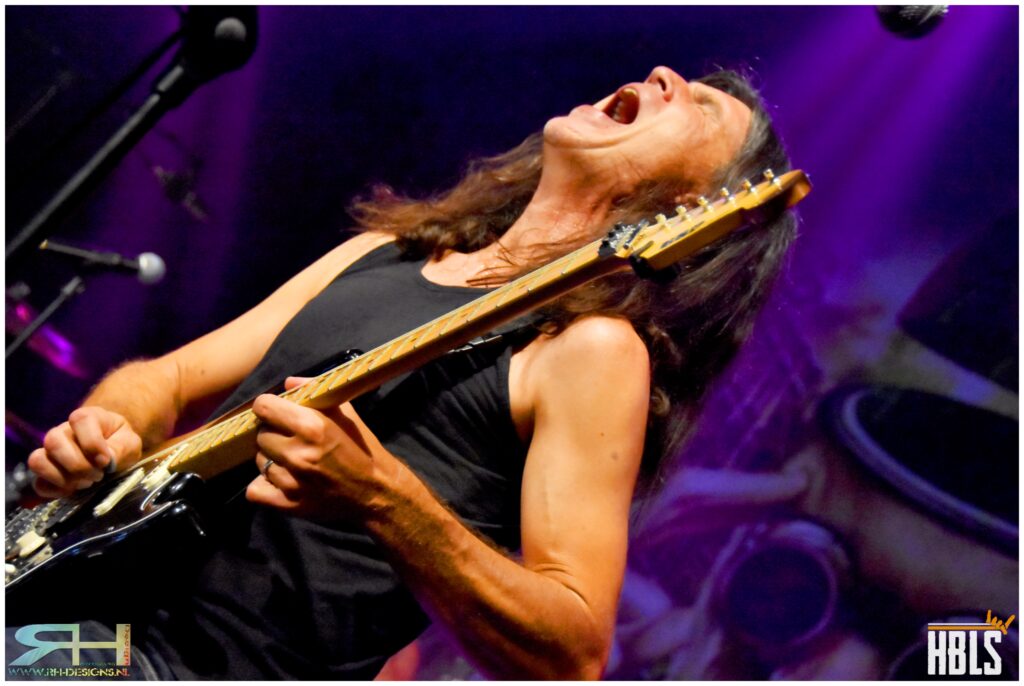 Next on the bill is Pink Cream 69. This band has the job of replacing Prophet and yours truly doesn't mind at all. This is their 2nd gig after a long hiatus (2017!!). And what a gig it is!! Filled with many classic PC69 songs from their first three albums, such as ,,Keep Your Eye On The Twisted'', ,,Welcome The Night''. They don't forget songs from their later albums like ,,Break The Silence'' and  ,,Seas Of Madness''. Despite the fact that the band has been on break for quite some time, they manage to put on a great show. Singer David Readman is and remains a great singer, guitarist Alfred Koffler is still the sound-defining guitarist of the band and drummer Chris Schmidt can receive the award for 'drummer of the festival'. Damn what a force!!
ALCATRAZZ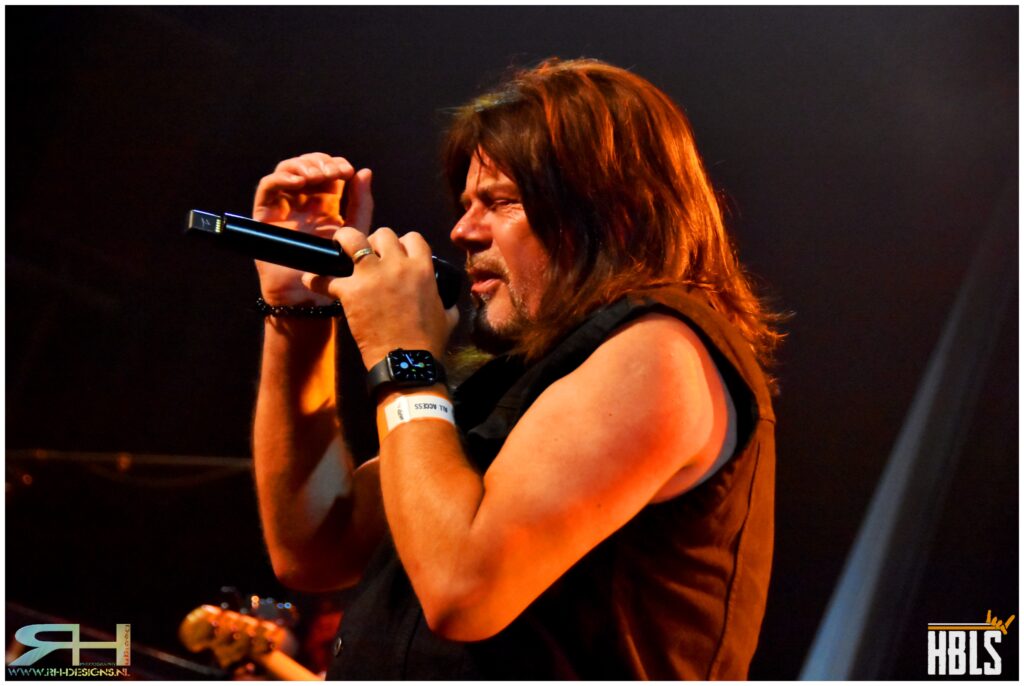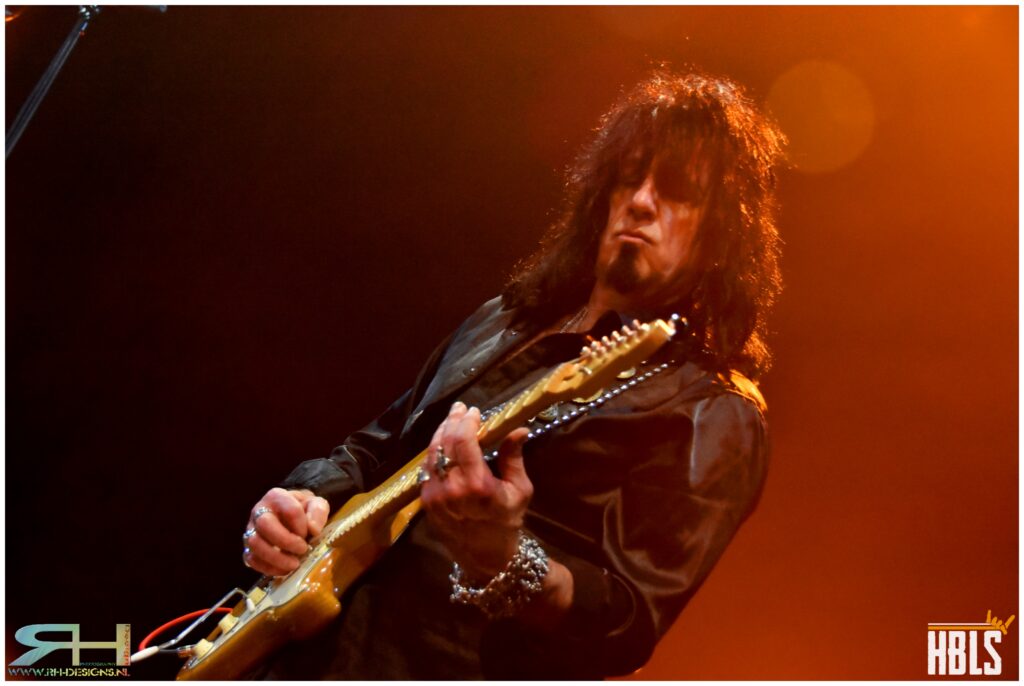 After PC69 it was time for Alcatrazz. Who were also on the 2020 banner, but then still with singer Graham Bonnet. Today, however, we are dealing with the latest version of the band with the friendly Scotsman Doogie White behind the mic. Furthermore, guitarist Joe Stump can play a leading role. The band plays sublimely, but I still have the idea that I'm dealing with a band that is doing tributes. Not very strange, because of course Doogie also wants to play a Rainbow song like the incredible ,,Ariel", which I don't think belongs in an Alcatrazz setlist. As said, great performance, but I missed Graham a bit.
GIRLSCHOOL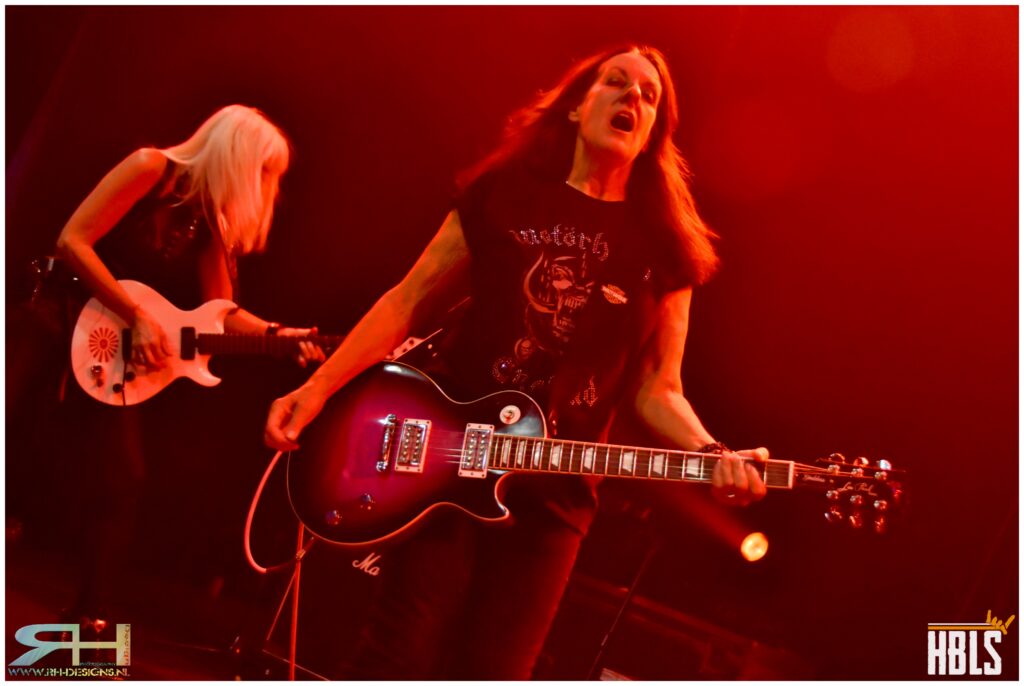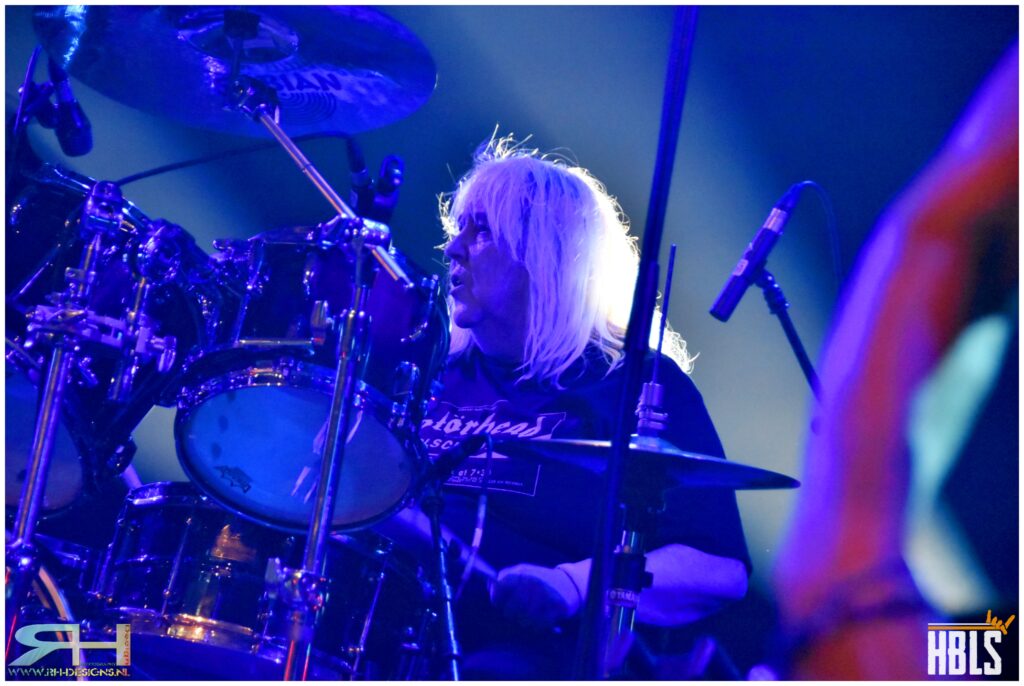 Next, it's up to Girlschool. Founded in 1978 these girls long left school but are still going strong. Just like their big brother Lemmy always did, these ladies DO ROCK AND ROLL with emphasis on music from their first 2 records 'Demolition' (1980) and 'Hit And Run' (1981).
As far as I'm concerned, that would have been a nice ending to a very successful 2nd edition of the Golden Age Rock Festival. However, this honor is reserved for Machiavel. I don't really know why because unfortunately they do not impress me in any way. Given the few remaining in the audience, I wasn't the only one with this thought. It was a great pleasure to have attended this 2022 edition of the Golden Age Rock Festival. This edition of GARF again was well organized and more than pleasant.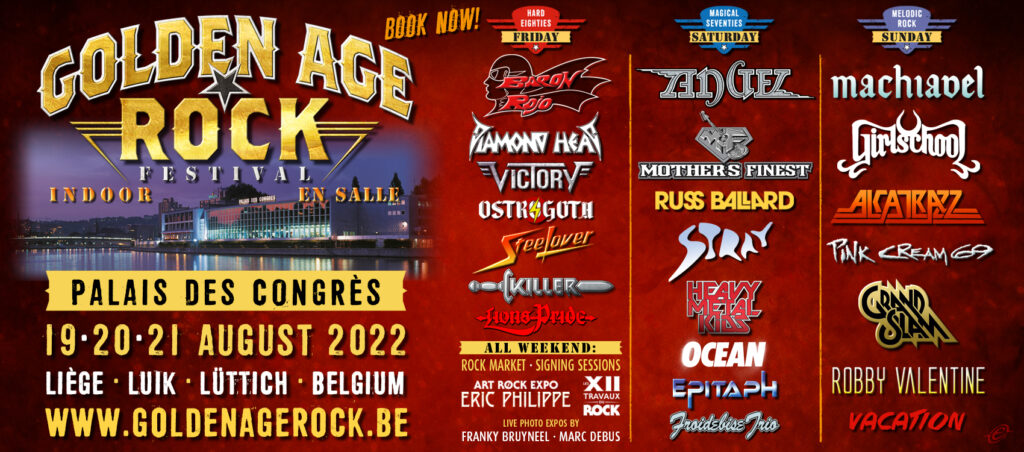 If there is a third edition of the festival, I will definitely go there again, because the atmosphere is just great. Not every band will appeal to you, and the long announcements in French are difficult to understand, but the festival always manages to come up with beautiful, surprising acts. I therefore hope that there will be a third edition with maybe a little more emphasis on the 80's/90's bands?
See you next year?!?!
All photos by Raymond Helebrand