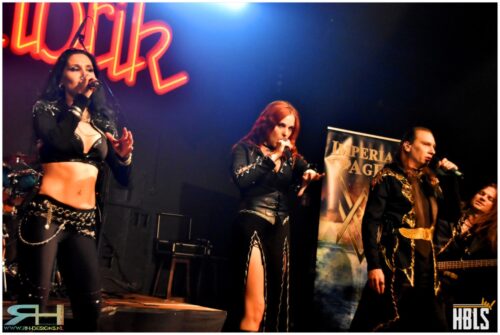 Live | Imperial Age (support: Andra) – Rockfabrik – Übach-Palenberg [Ger]
15 September 2022
Thursday September 15th the town of Übach Palenberg was pleased with a visit of this hard working band. Nothing seems to go easy for Imperial Age. The Rockfabrik gig was postponed a few times but now finally had a fixed date.
The new album 'New World' turned out to be magical in every sense of the word: during the crowd funding, which raised 188% (!) of the initially required amount, the musicians were hit by a tornado never seen before in those parts which felled one third of the forest they were camping and writing songs in and completely destroying their camp – leaving them extremely lucky with their bodies and all equipment miraculously intact. The tour was postponed several times and due to the current war in Ukraine the [Russian originated] band re-located to Antalya, Turkey.
REPLACEMENTS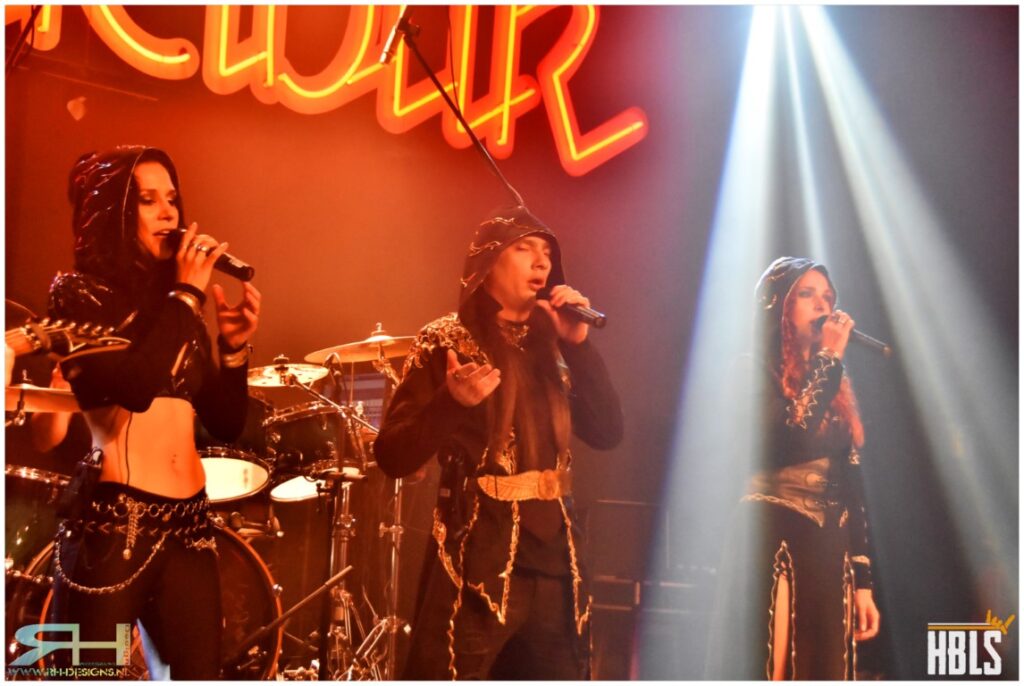 Last July it was announced that drummer Max Talion and guitarist Paul "Vredes" Maryashin had left the band. For this European tour they were replaced by drummer Manuele Di Ascenzo and guitarist Kublai Kapsalis. However, Kublai had to leave the tour due to urgent matters and was replaced last minute by Dutch guitarist Jens Hendriks, who delivered an excellent job during tonight's show. So we can say that this band is not given anything for granted and that they really do EVERYTHING to keep their tour and shows going. It is therefore sad to see that only about thirty visitors are present in the Rockfabrik today. However, this didn't stop the band from giving a 200% full power performance.
ANDRA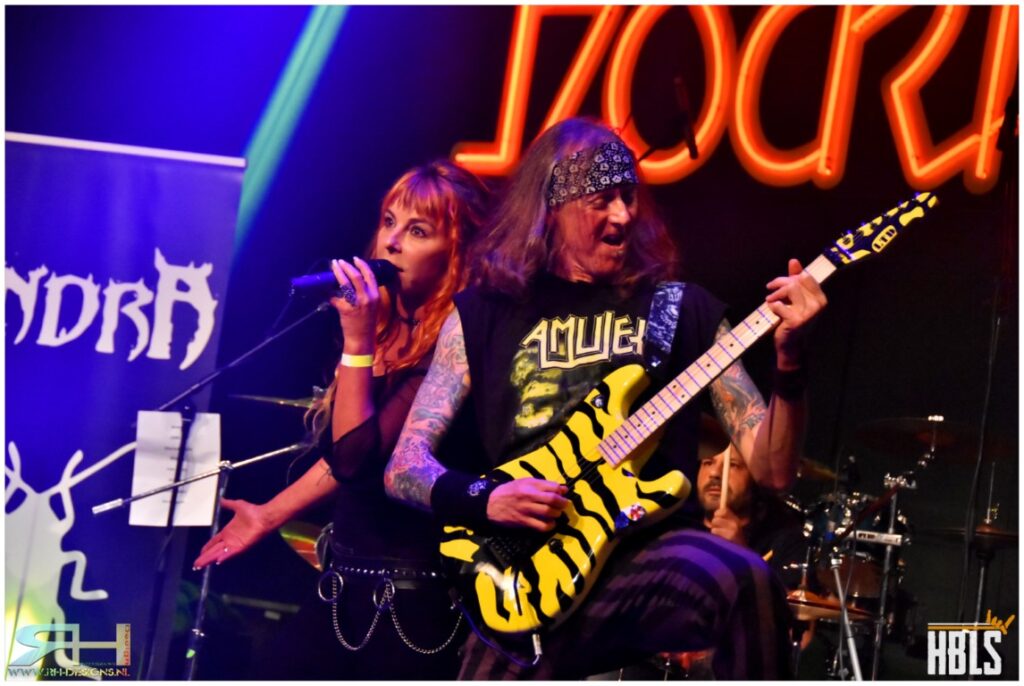 But, before Imperial Age it was Aachen based band Andra who had to warm up the visitors with their music. This female fronted heavy metal band, gave it their best. Singer Andrea has a fine voice for the genre the band plays and a cheerful appearance. She jumps into the fairly empty room a number of times to seek interaction with the visitors present.
I would have wished them to have a few more music enthusiasts in the room, but unfortunately that was not the case today. However, the band did a decent job and played a solid +/-30 minute set.
IMPERIAL AGE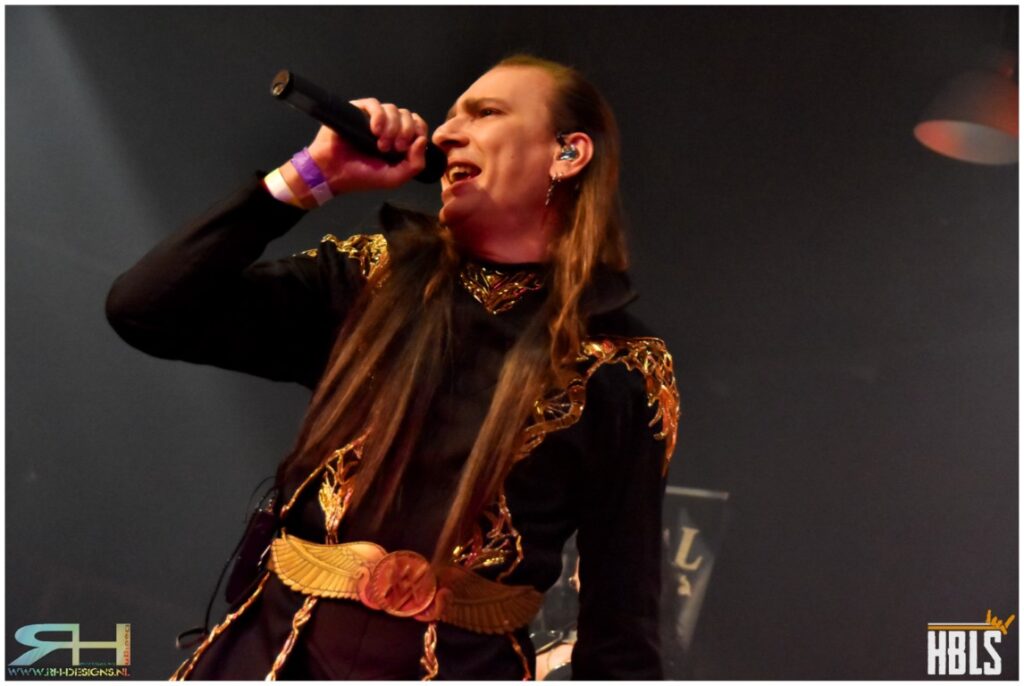 After a short break it was time for Imperial Age to take the stage. The sound was fine and it was clear that the band was having a blast, despite the small number of visitors. In fact, singer Alexander "Aor" Osipov [tenor vocals] told us that the band is grateful for every performance they can and may do. Whether that is for 5 or 5.000 people, it doesn't matter. The band is just happy and grateful to be able to share their passion with the audience.
The focus of today's live set is on the new album 'New World' [2022] and 'The Legacy Of Atlantis' [2018]. In addition, ,,Dead Guard'' from their debut 'Turn The Sun Off!' [2012], a song that was re-recorded in 2016 for the 'Warrior Race' album, was also played. On this song bassist Dmitry "Belf" Safronov provides the necessary grunt vocals.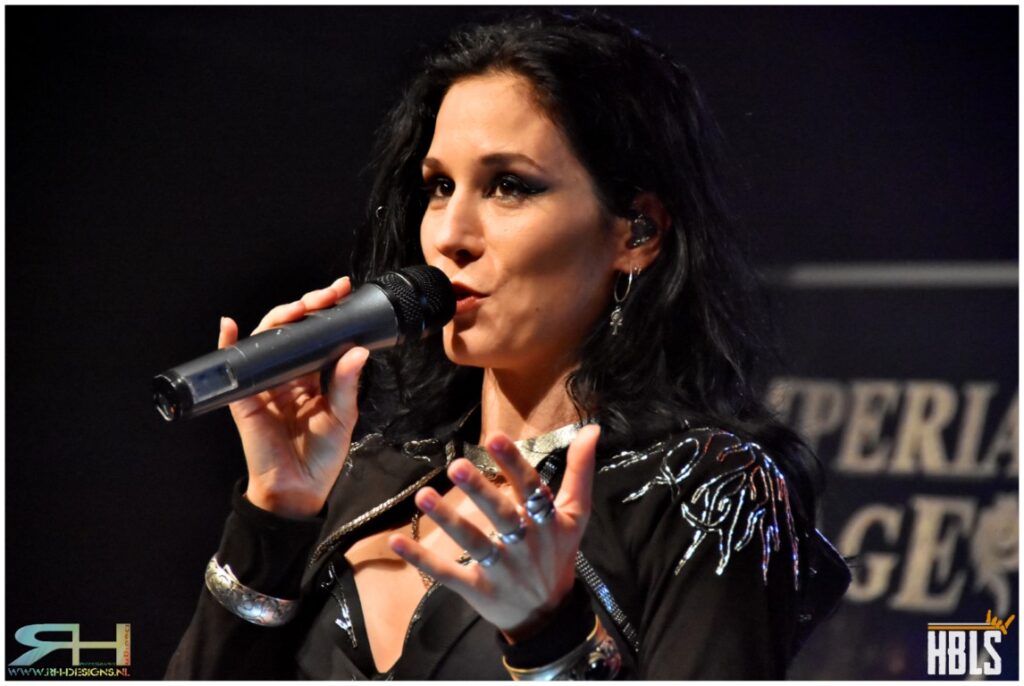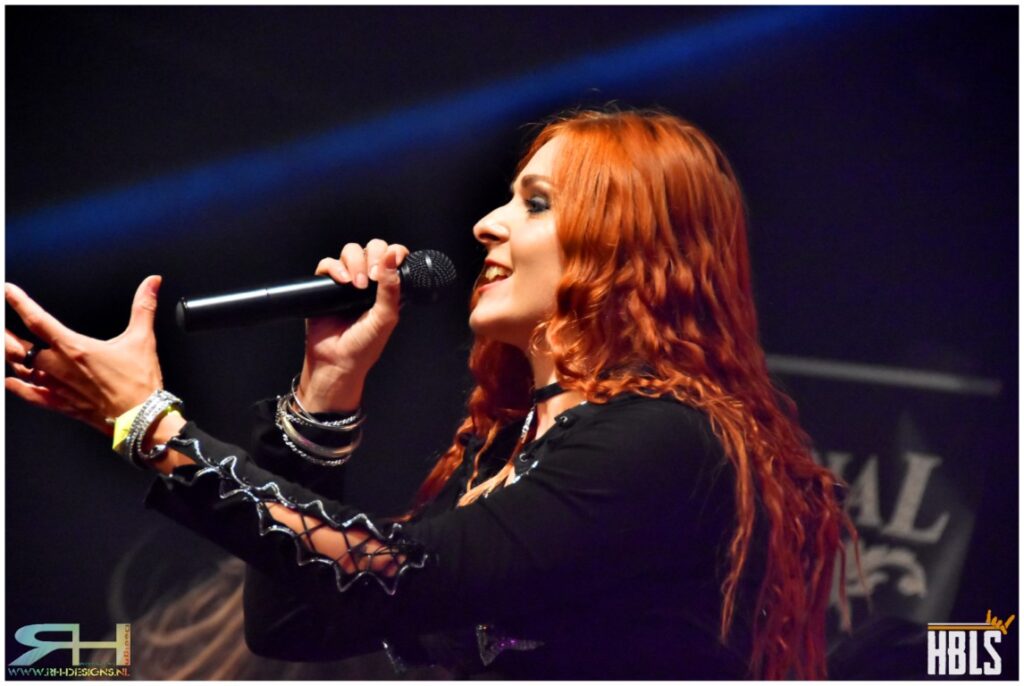 It is clear that Imperial Age is not a dime a dozen band. Their take on the symphonic metal genre is special to say the least because of the nicely divided vocals between Alexander "Aor" Osipov [tenor], Jane "Corn" Odintsova [mezzo-soprano] and Anna "Kiara" Moiseeva [soprano]. In any case, these ladies and gentleman have their things lined up live. During the concert, there are several moments the band members share their thoughts about the terrible war situation. They are clear that peace is something not to be taken for granted.
BEER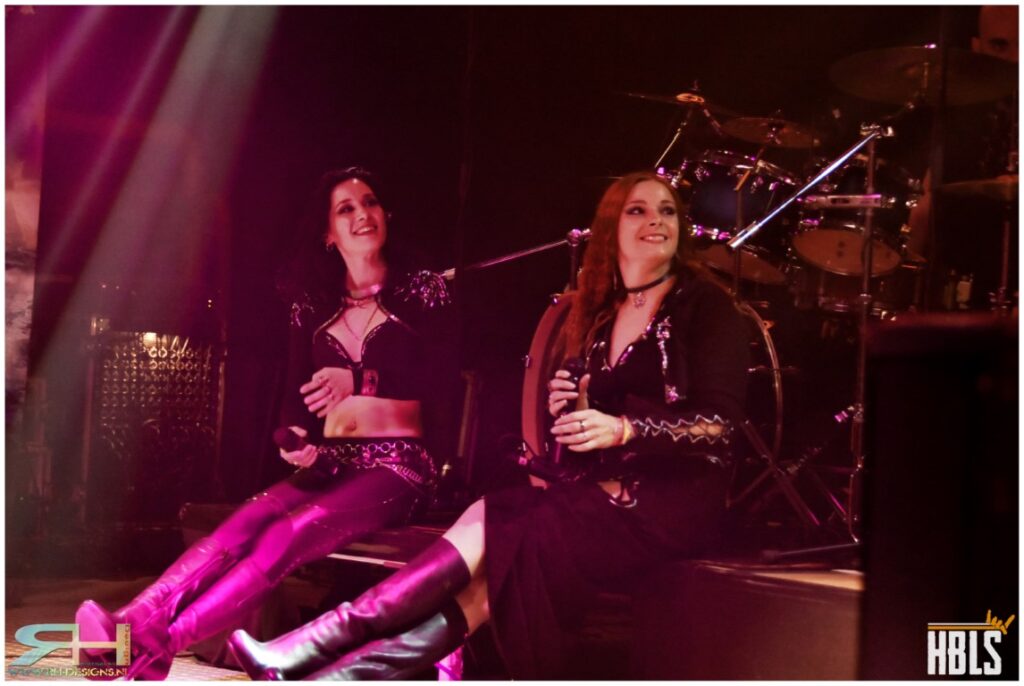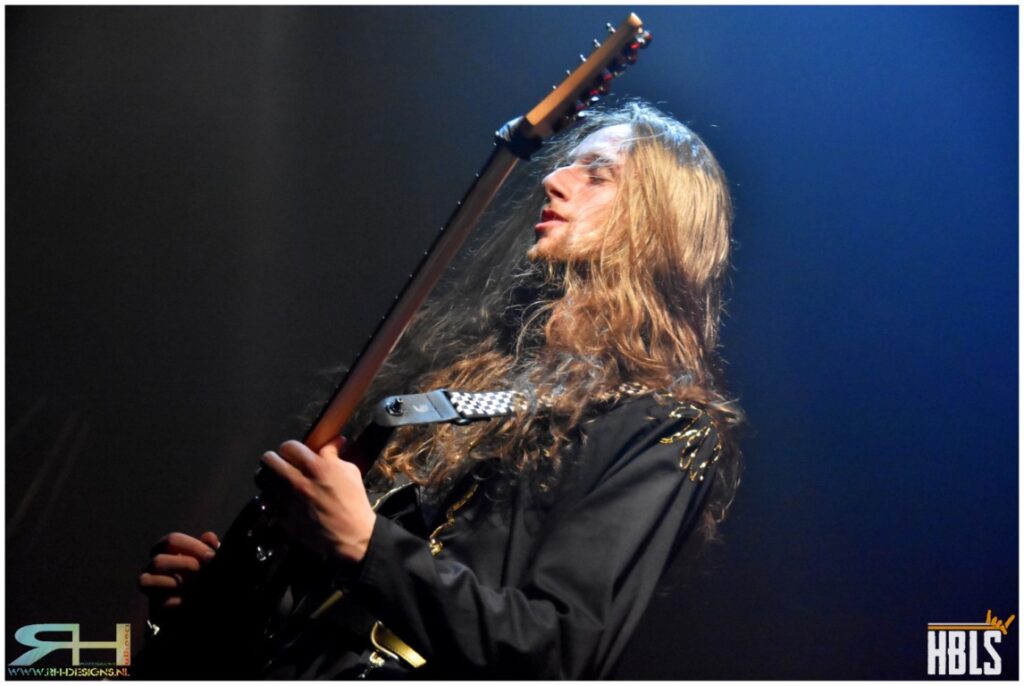 During the intro of the last song ,,The Legacy Of Atlantis'', a string on Jens' guitar breaks. The band uses the moment to relax with a beer so he can replace his broken string. A beautiful moment that you don't experience every day.
After a few stressful minutes Jens fixed his guitar and the last song could be played. The band had already incorporated the encores into the set, as they are not from the usual 'go off stage and wait a few moments' ritual, but prefer the no-nonsense approach.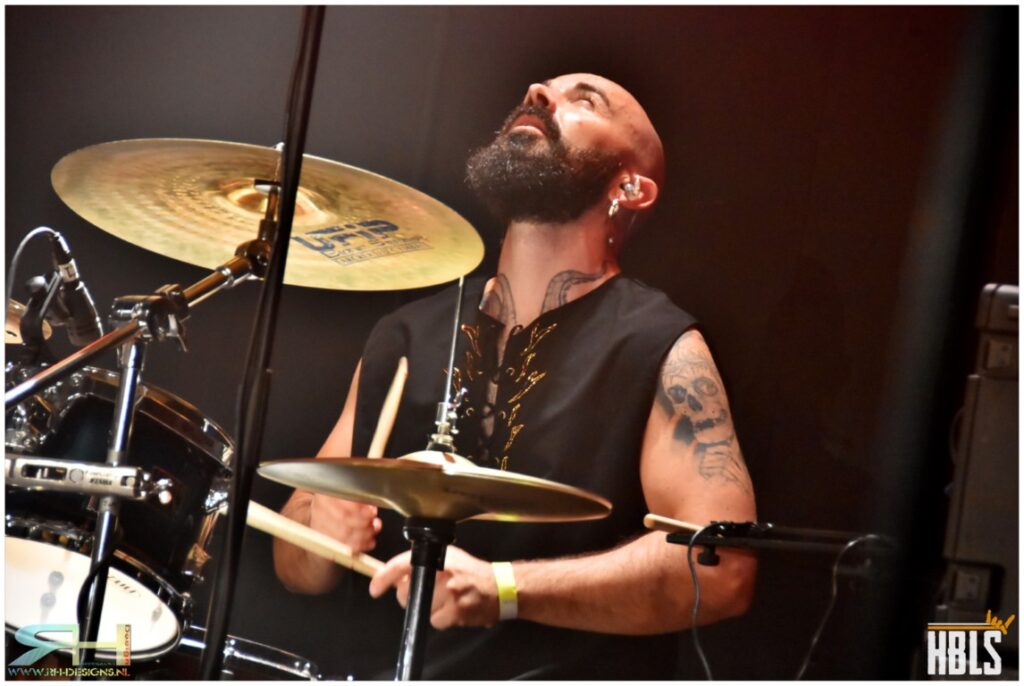 What I saw this Thursday evening is a band that certainly doesn't have an easy time making their mark. As far as I'm concerned they managed to put on a very successful performance. In any case, I'd love to see this hard-working band again. Hopefully in a loaded venue!!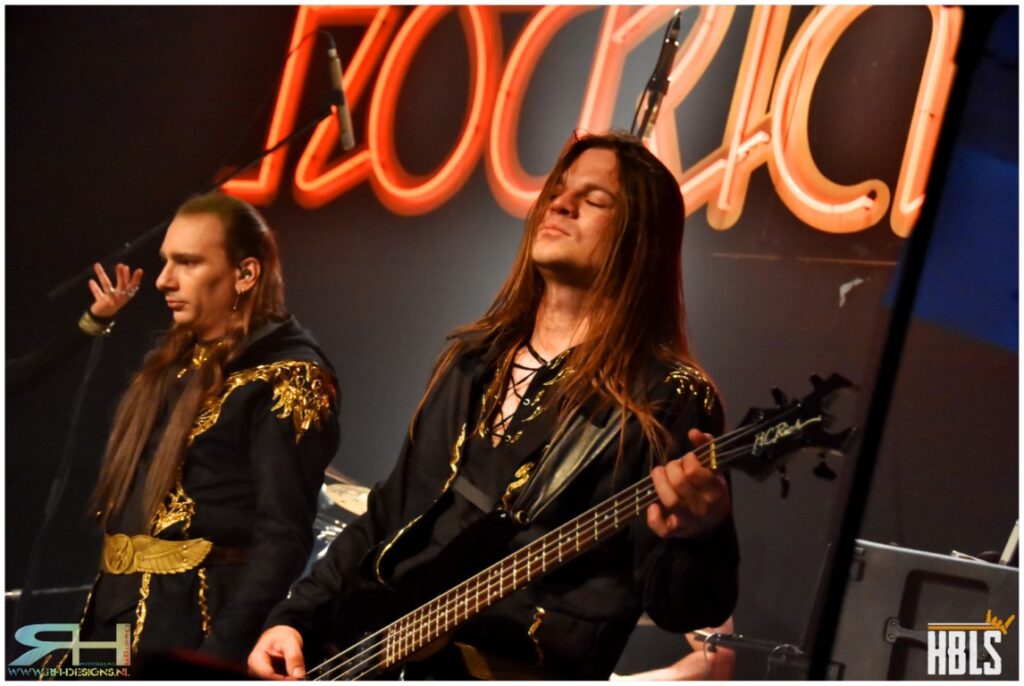 SETLIST IMPERIAL AGE:
Windborn
Dead Ground
The Monastery
The Awakening
To The Edge Of The Known
Distant Shores
Life Eternal
The Wheel
Shackles Of Gold
The Way Is The Aim
Legend Of The Free
And I Shall Find My Home
The Legacy Of Atlantis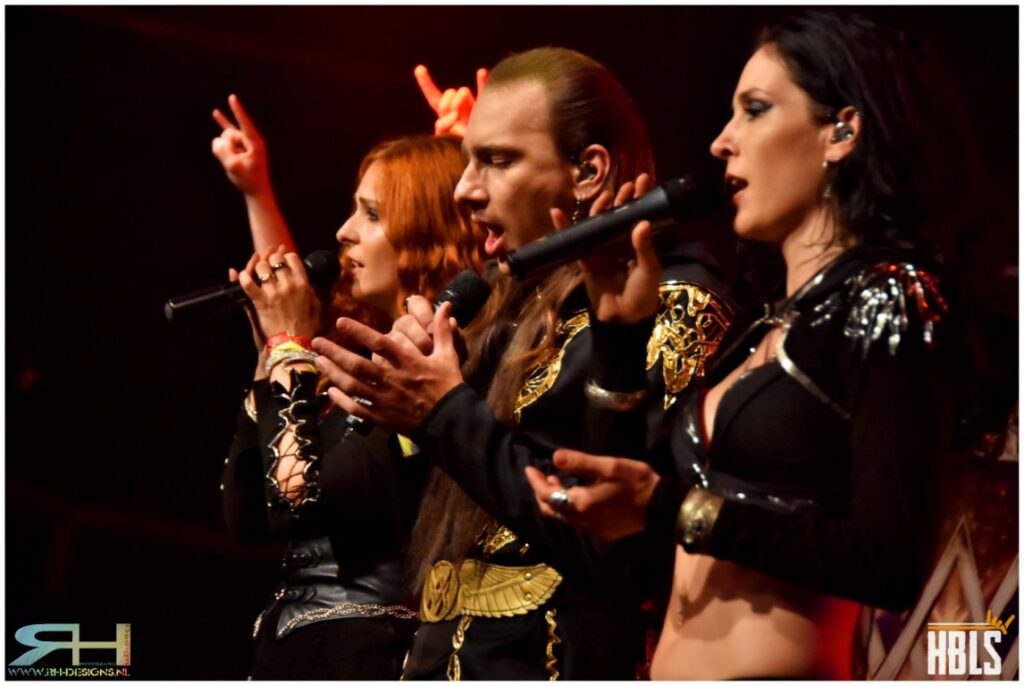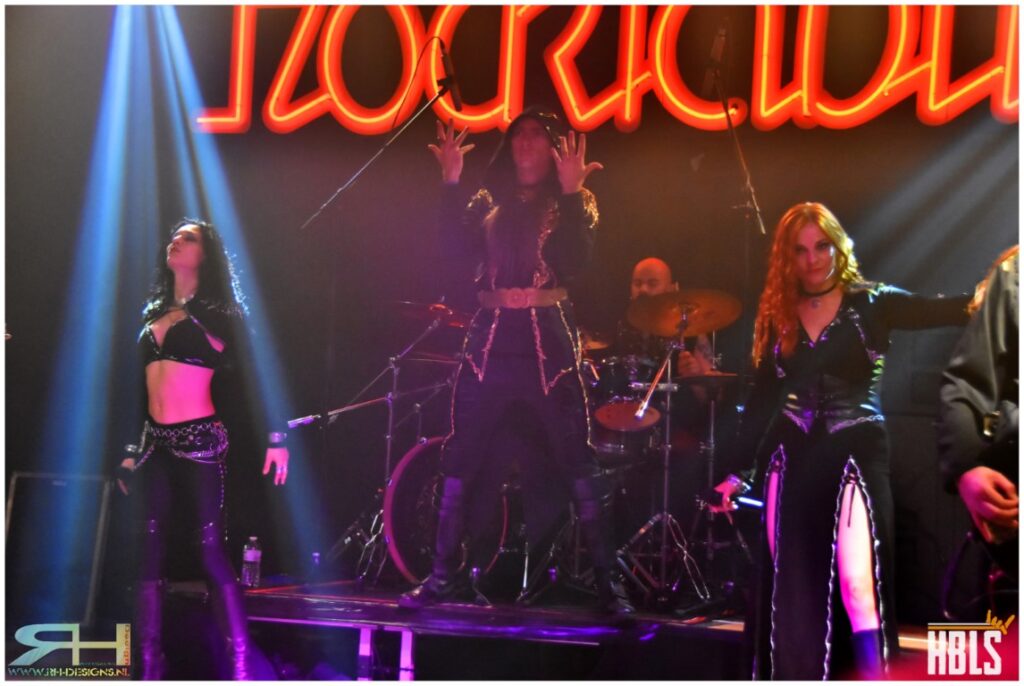 All photos by Raymond Helebrand