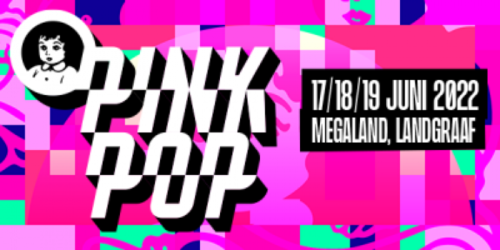 Live | Pinkpop Festival – Megaland – Landgraaf [NL]
17 June-19 June, 2022 - The 'Heavy' Acts
Finally, after a two years 'break' Pinkpop's 51st edition could take place. With bands like Metallica, Deftones, Pearl Jam, Nightwish and Greta Van Fleet the line up of Pinkpop was excellent, so 70.000 people and yours truly really enjoyed the music and the lovely warm weather!
NIGHTWISH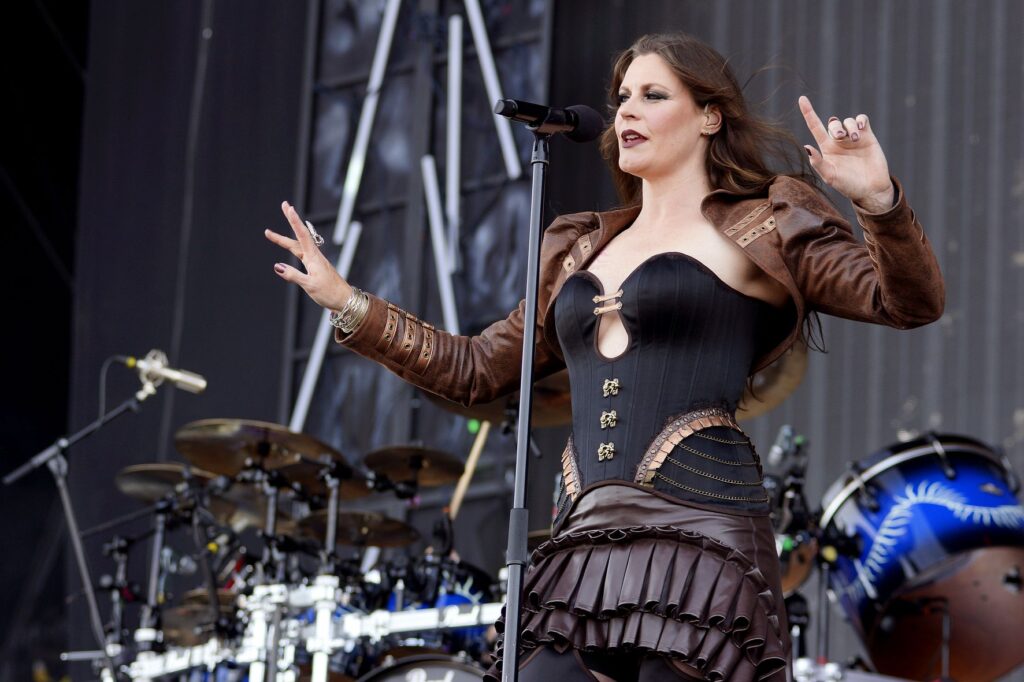 Nightwish had their moment of glory on Friday and Floor Jansen and band really hit it off as the vocal performance of Floor was second to none. Kicking off with impressive songs like ,,Planet Hell" and ,,Tribal" the band set the tone for a great gig indeed. Floor was talking Dutch all the time and I wonder what her Finnish bandmates were thinking…. The vocal range of Jansen is formidable and in ,,I Want My Tears Back" and ,,Nemo" I got shivers down my spine due to her formidable voice; so, the fireworks were both theatrically and musically more than excellent. The band closes with ,,All The Works Of Nature Which Adorn The World: V111 Ad Astra" and here again Floor shines with a stunning a cappella performance!
GRETA VAN FLEET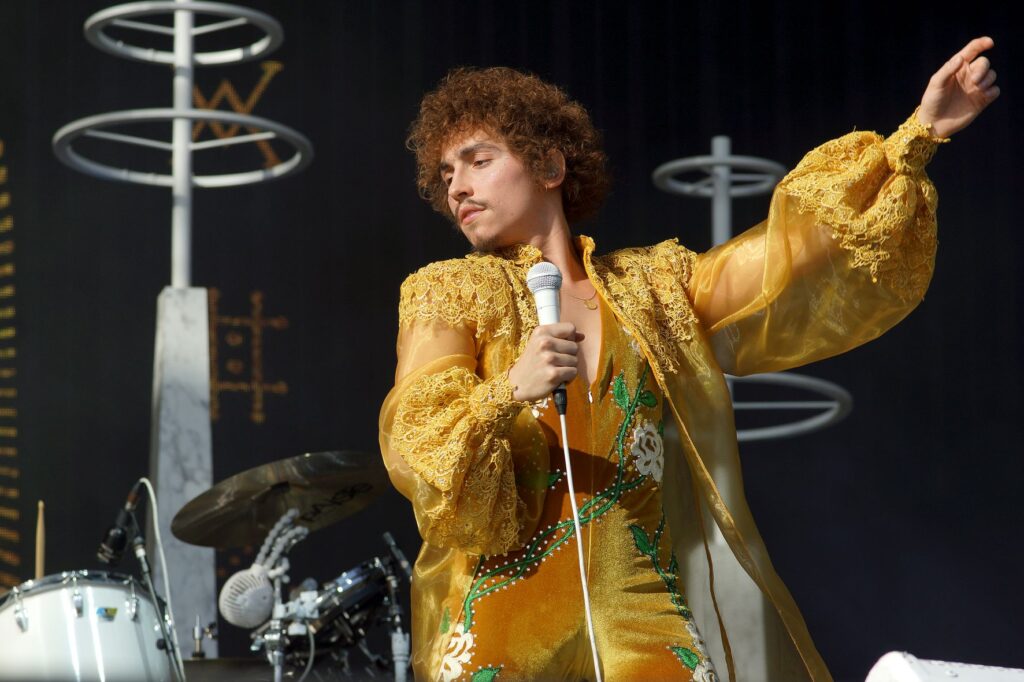 The youngsters of Greta Van Fleet stormed the stage at 18:30 and their setlist only contained seven tracks of which the last three ones (,,Lover, Leaver", ,,The Weight Of Dreams" and ,,Highway Tune") mainly consisted of long, extended guitar solos. The brothers Kiszka and drummer Danny Wagner kicked off with ,,Build By Nations" from their last/second album 'The Battle At Garden's Gate', followed by the live staple ,,Black Smoke Rising". Singer Josh, with his flamboyant suit, did his utmost to not sound like a certain mister Plant and his performance was excellent indeed! The audience was a bit disappointed as the last songs, as mentioned before, mainly consisted of guitar solos, which I really liked as Jake Kiszka really showed what he can do with and on his guitar!!
METALLICA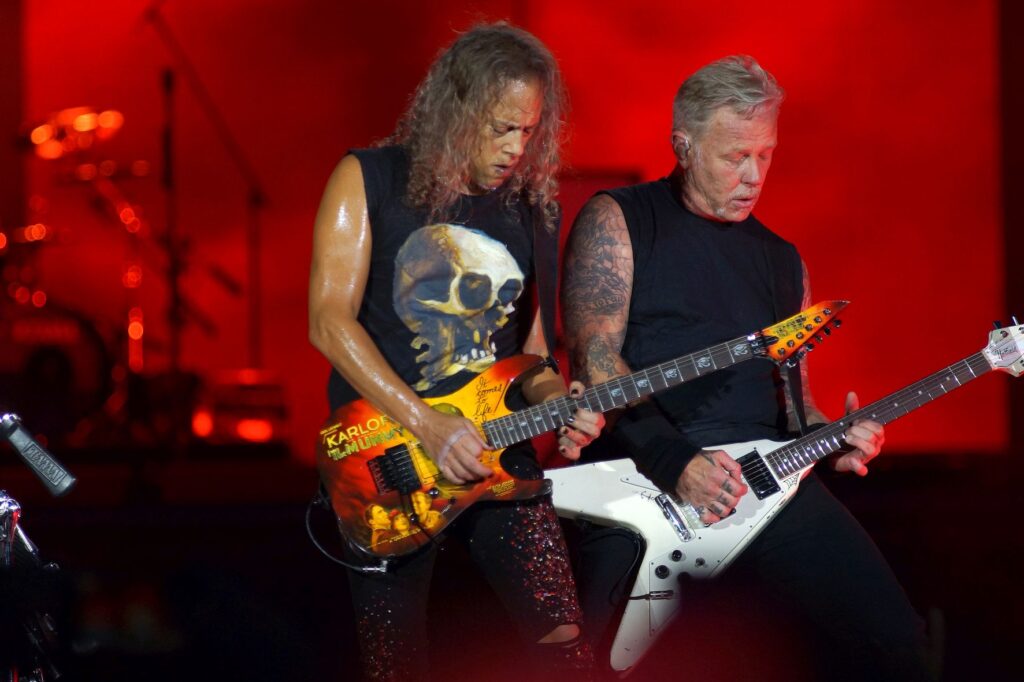 Next up is of course Metallica, the absolute headliner of this festival and yes, they are the best indeed. After an almost neverending intro (,,It's A Long Way To The Top'' (AC/DC) and Morricone) the best heavy metal band ever kicks off with ,,Whiplash", a track from their notorious debut album released in 1983! Follow up ,,Creeping Death", an all-time metal classic, sounds even better and with ,,Enter Sandman" (impressive intro guitar riff) the band takes place at the big stage to continue their set. To my joy the set list of this evening only contains heavy tracks, no ballads indeed at Pinkpop 2022! Remarkable songs, or weird songs on the setlist, for me at least, are ,,Dirty Window" (from Metallica's worst album ever called 'St. Anger'), ,,Bleeding Me" (an almost mediocre rock song) and ,,Trapped Under Ice", the latter being a great metal song, ideal for headbangers indeed!
Highlights are ,,Wherever I May Roam" (superb), ,,For Whom The Bell Tolls" (a classic metal song indeed) and ,,Seek & Destroy", a true song for thrashy metal heads! The encore section features one surprise, namely ,,Metal Militia" (also from the debut album). A song Metallica has not played live since December 15. 2016!! The last two encores are the true Metallica classics: ,,One" (still gives me shivers every time I hear that one) and ,,Master Of Puppets". Can you end a metal gig in a better way? I beg to differ, Metallica still rules!!
DEFTONES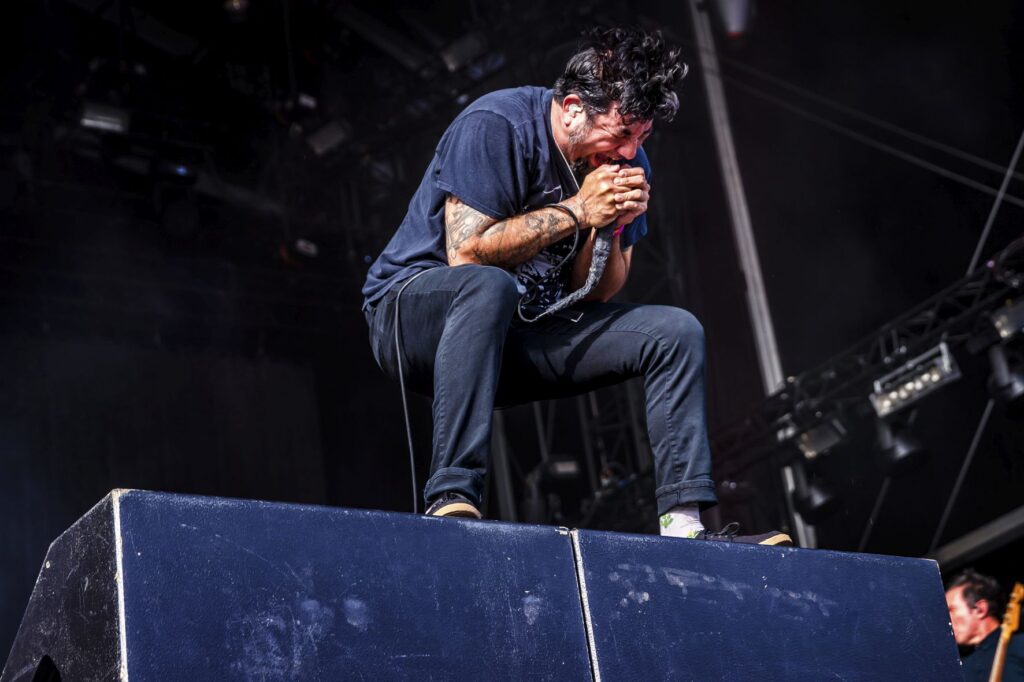 Deftones are back on Pinkpop after 15 years and the founders of nu-metal from Sacramento deliver the goods without any problems. The guitars howl and scream in heavy tracks like ,,Change (In The House Of Flies)" and ,,My Own Summer" and the audience takes it all in with a smile. However, Deftones tend to play more "quieter" songs on this day as we can also enjoy: ,,Around The Fur", ,,Rosemary" and ,,Sextapes". Still the end, ,,Rocket Skates" is again dark and heavy, so typical Deftones. A gig to remember indeed!
PEARL JAM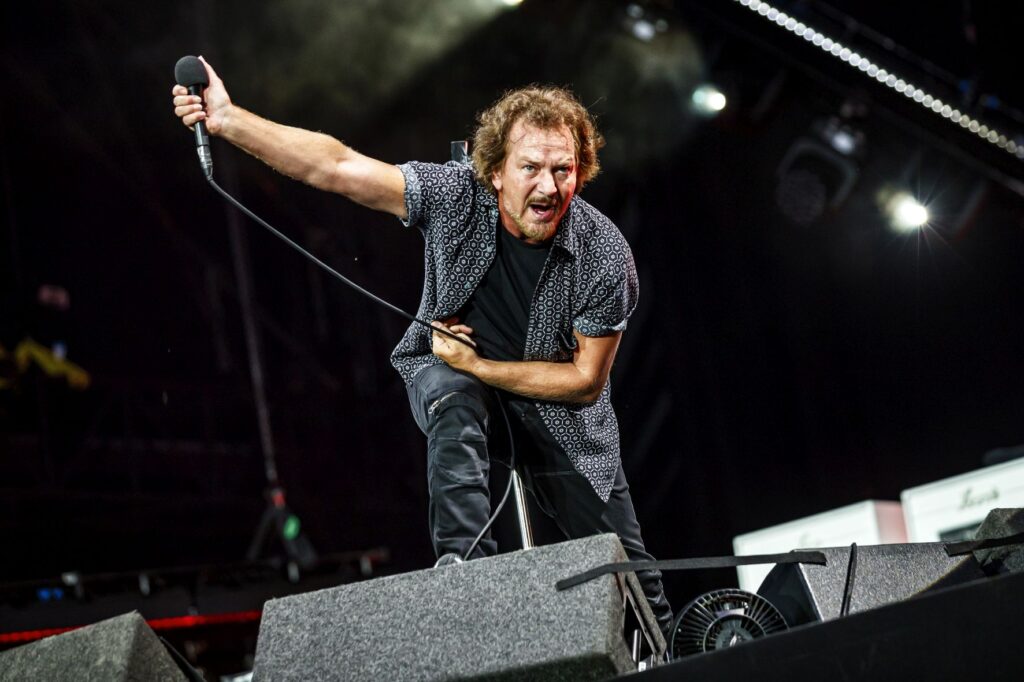 Last but not least, Pearl Jam enters the Pinkpop Stage on Saturday, and their set is huge and topnotch indeed as most of the tracks are live staples and from the roaring nineties. Opener ,,Even Flow" sets the tone for a remarkable evening with Pearl Jam killers/classics such as ,,Porch", ,,Corduroy", ,,Better Man", ,,Jeremy" and ,,Given To Fly". Eddie Vedder's voice is clear, and the band goes for the throat for 200% for sure! Remarkable songs: ,,Throw Your Hatred Down" (a Neil Young cover) and ,,Sleeping By Myself", which is of course an Eddie Vedder solo track. For the encores Pearl Jam surprises, the audience with two famous covers, being: ,,Comfortable Numb" (Pink Floyd) and ,,Street Fighting Man" from the Rolling Stones. Finally, we get THE classic Pearl Jam live staple ,,Alive", a perfect ending to an almost perfect rock show!