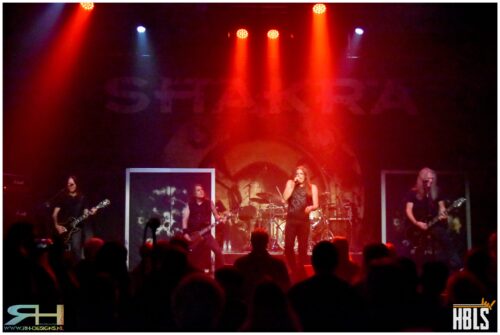 Live | Shakra (support: John L) – VOLT-Sittard [NL]
2 October 2022
Sunday the 2nd of October it was time to go to the VOLT in Sittard, because the Swiss rockers of Shakra came to serve us a big pot of heavy rock from the top shelf.
It had been a long time since I had seen them perform live [2007 At de Bosuil, Weert and before that in 2003, Plato Helmond]. Although I always followed the band musically, I never got around to seeing the guys live again, and to think that they have played no less than three times in my hometown Kerkrade over the years. So it's high time to see them at work again.
SUPPORT ACT JOHN L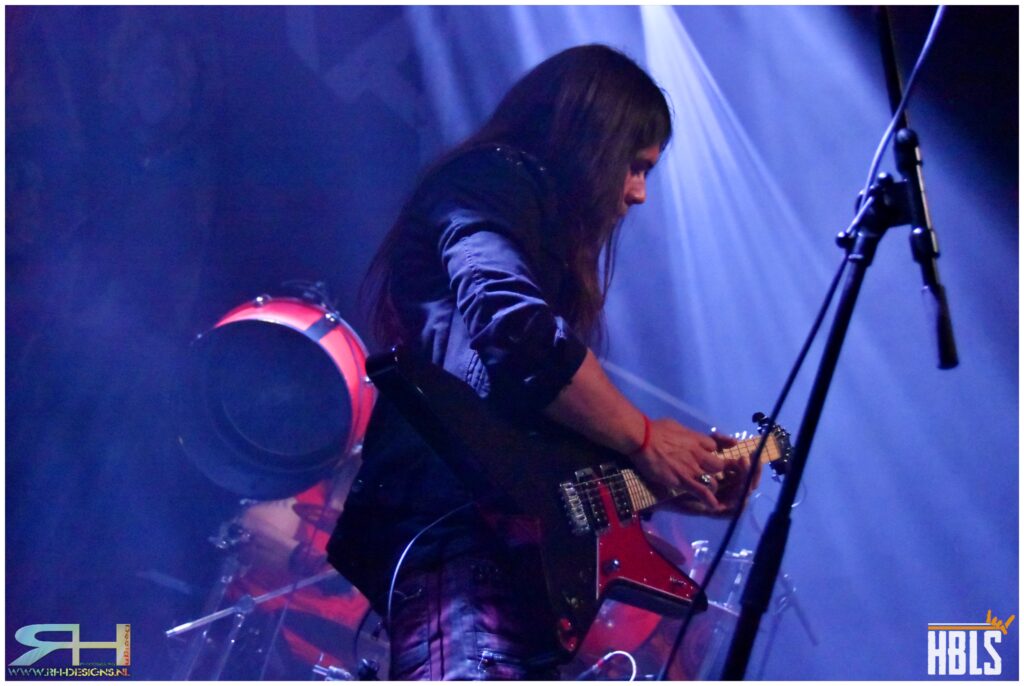 The Belgian [Liège] trio John L was the support act. A nice band that managed to warm up the people present. In terms of vocals, singer/guitarist John L sounded a bit like Klaus Meine, mainly because of the nasal sound. This band has been around since 2012 and it shows. They are well connected to each other and the sound was also excellent. In terms of songs, however, the group failed to impress me much, mainly due to the way the songs were structured. Fun, but not mind-blowing.
SHAKRA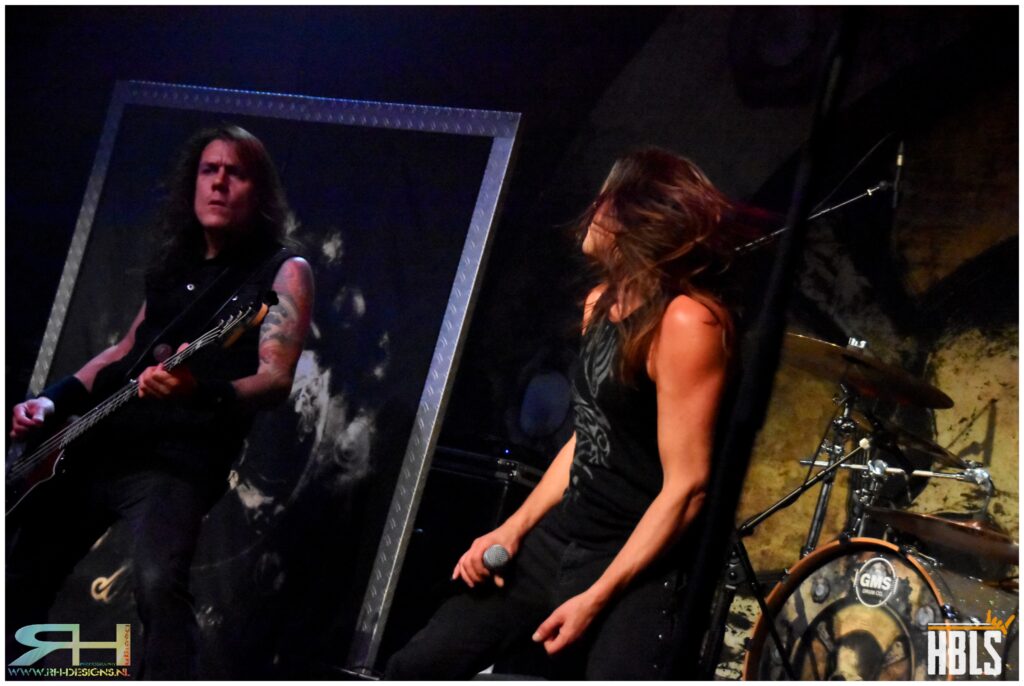 After a short change over it was time for tonight's main act. Shakra!! luckily I could conclude that after all these years the band still sound like a Swiss clockwork and know how to give away one hell of a show.
The venue was reasonably filled and the attendees were given the full load of Shakra power, which was clearly appreciated. Loudly the songs were sung along and the bartender was going crazy on top of his bar.
The enthusiasm with which Shakra fired their songs at the audience was therefore super contagious. Definitely a well-oiled machine that was popping on all cylinders.
SLOWER SONG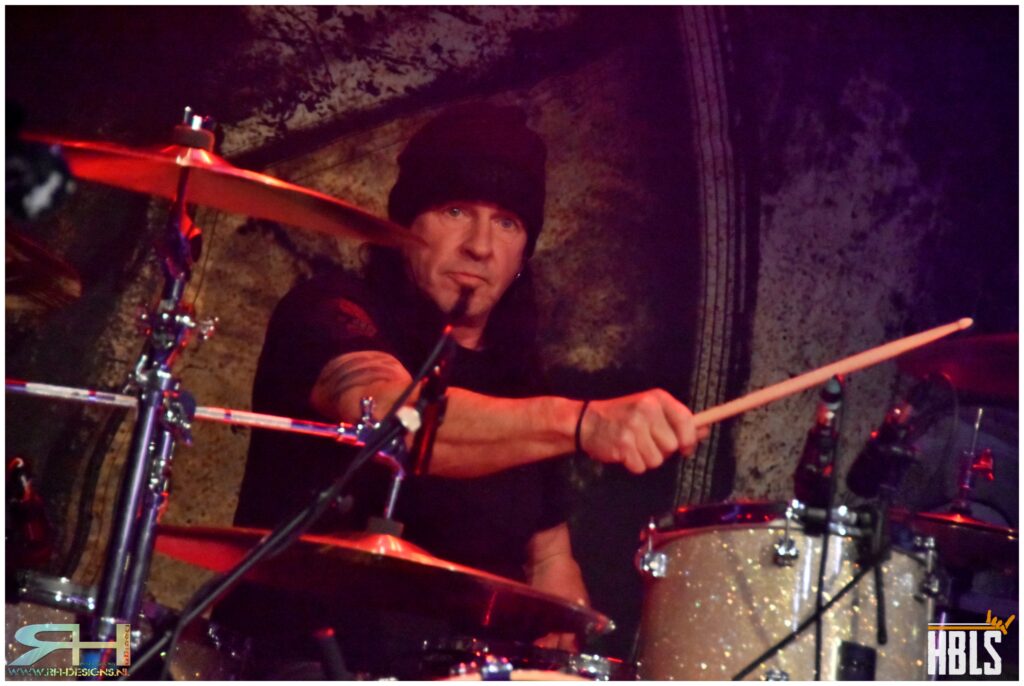 As with John L, the sound was great and that's always a plus for both band and audience. Shakra has been around for 27 years now and these men have a rich choice of songs. The focus of the set was mainly on work from their latest albums 'High Noon' [2016], 'Snakes & Ladders' [2017] and 'Mad World' [2020]. Of course the newest single ,,The Way It Is'' came along, as well as ,,Why Don't You Call Me'' from 'Powerride' (2001) and ,,Rising High'' from 'Rising' (2003).
Actually, there was only one slower song played during the whole set, ,,Open Water'', but other than that it was full throttle all the way. Like a train of enthusiasm was thundering over you.
VERY VITAL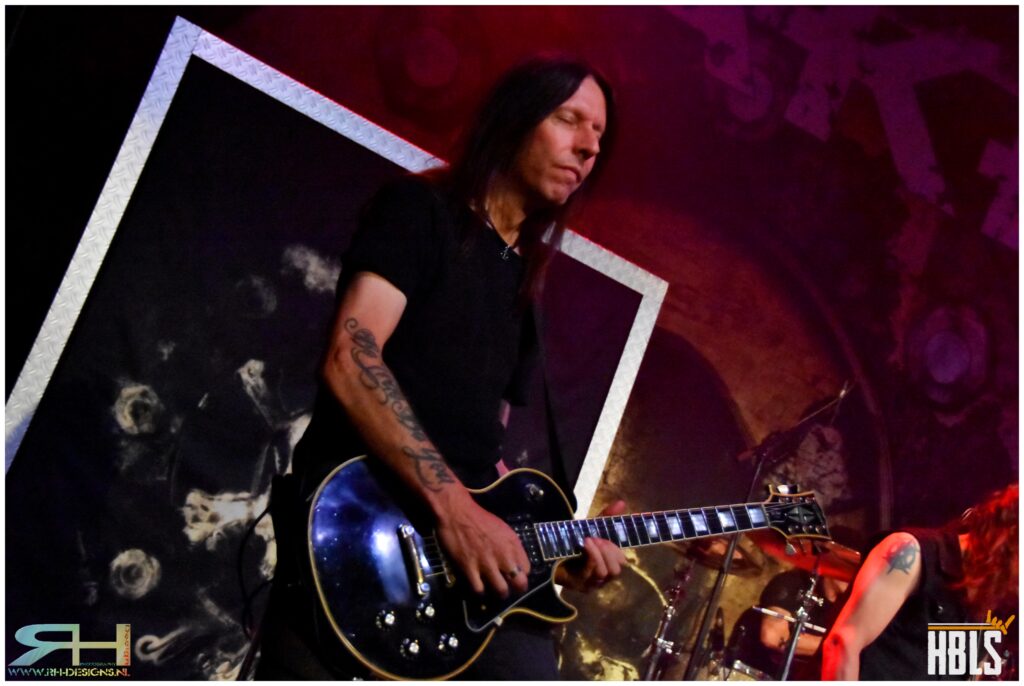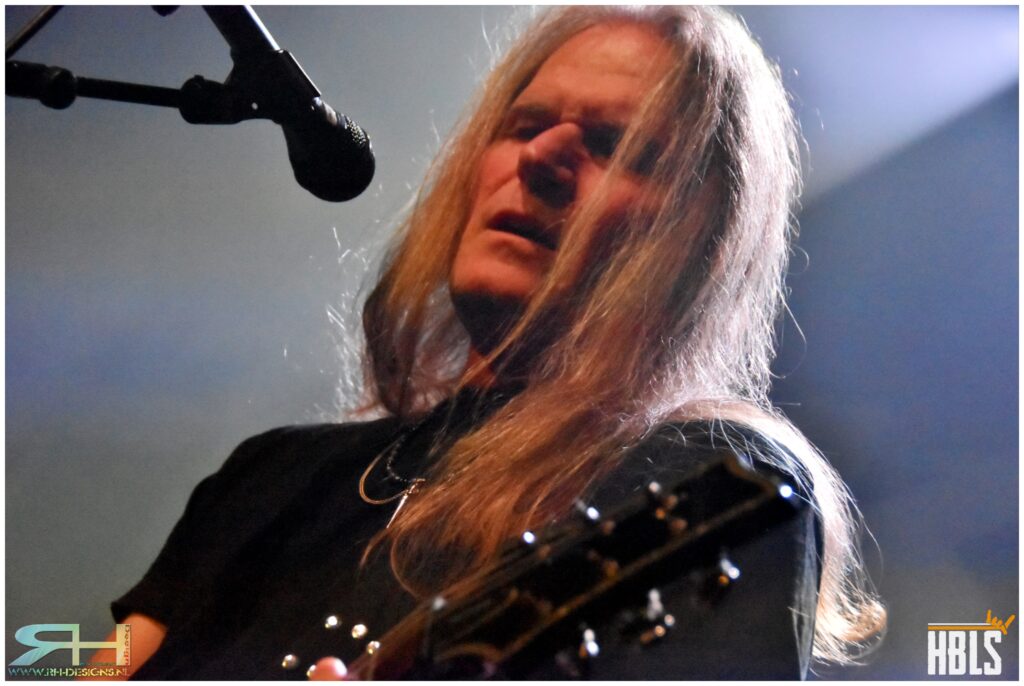 We can probably enjoy these gentlemen from Switzerland for a few more years, because they made a very vital impression on me. Vocalist Mark Fox's voice was in great shape, guitarists Thom Blunier and Thomas Muster are a wonderful guitar tandem and Cyril Montavon and Roger Tanner [bass and drums] have a amazing groove. Shakra is an incredible live band that manages to entertain a venue with their great songs.
HELLO – GOODBYE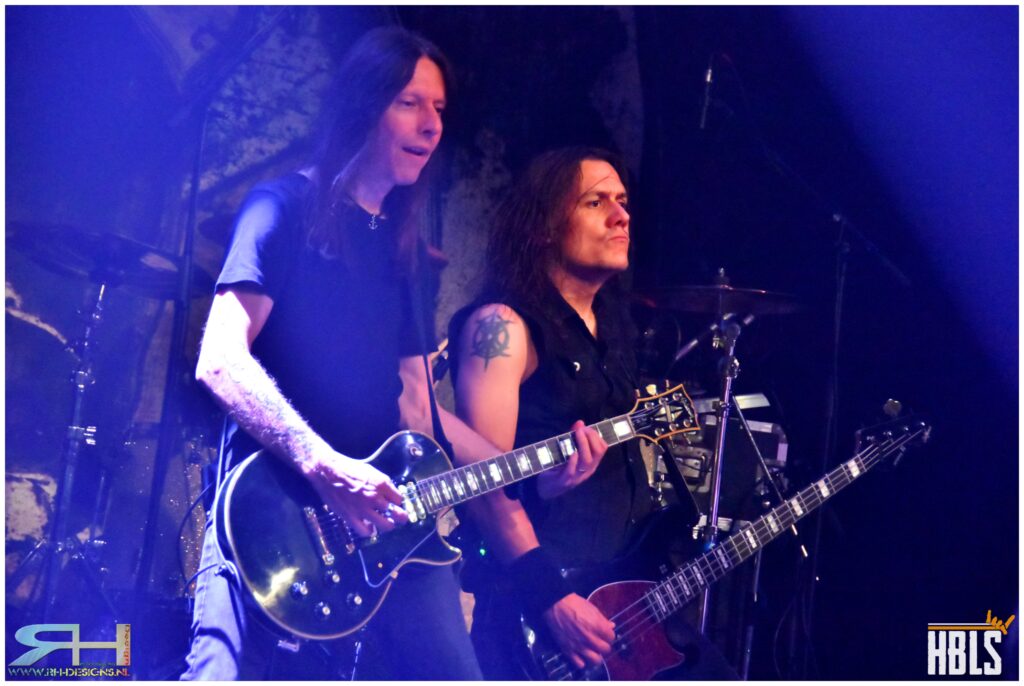 I hope I will soon be able to enjoy more shows by this top orchestra, which closes its encores with the song ,,Hello'', which you would rather expect as the opening song. But that's just THE WAY IT IS. Great evening!!
SETLIST SHAKRA
Fireline
Raise Your Hands
Mad World
A roll Of The Dice
When It All Falls Down
Trapped
Why Don't You Call Me
Cassandra's Curse
Something You Don't Understand
I Will Rise Again
Too Much Is Not Enough
Open Water
The Way It Is
Life Is Now
High Noon
Ashes To Ashes
The Seeds
Encores:
Rising High
Medicine Man
Hello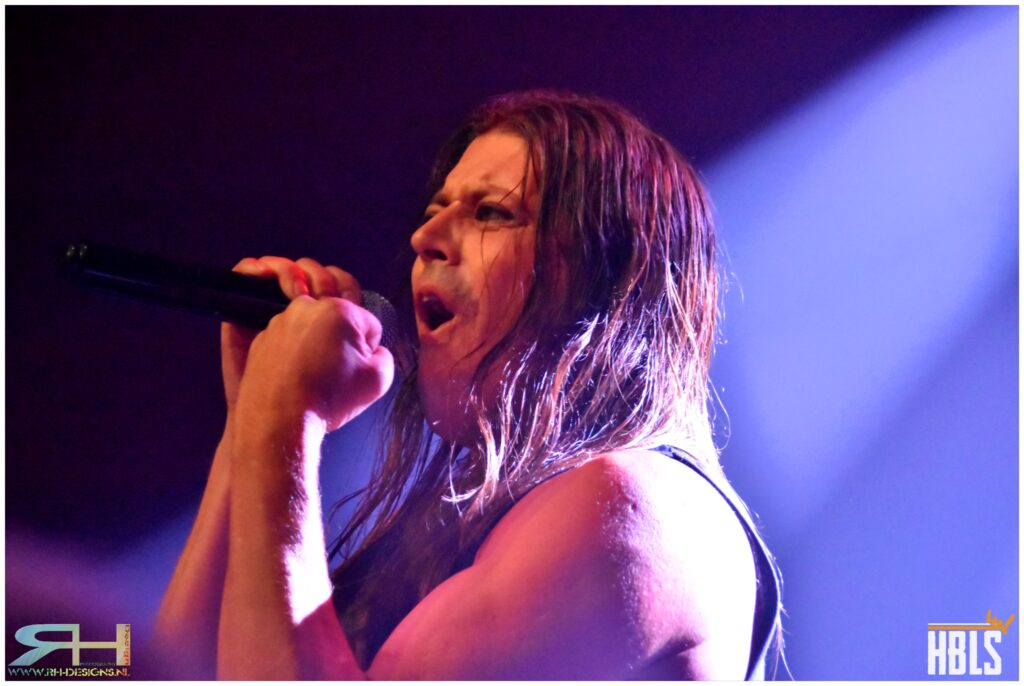 All photos by Raymond Helebrand