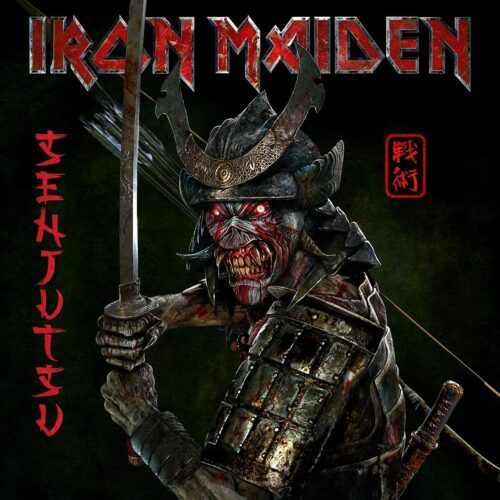 Review | Iron Maiden-Senjutsu
Parlophone Records
In a world where hardly anything is a secret these days, it's pretty cool that Iron Maiden managed to keep `Senjutsu', which was recorded in the first half of 2019. A secret until a few months ago when they started announcing the new album with subtle hints. Being a Maiden fan since the early 80s, I still get excited for Iron Maiden album release day, and today was that day.
Kevin Shirley
`Senjutsu' is a typical 2000's Maiden album. Not just the longer, more progressive songs that we are used to by now, but also the sound. For the third time, Maiden went to Paris, to record the new album in the Guillaume Tell Studio, and again working with producer Kevin Shirley. Not everyone is a fan of his work, but I have to admit, I love the drum sound on this album.`Senjutsu' in some ways remind me of the 2000 release `Brave New World'.
Some parts of songs, and also the sound.
Two parts
You can almost divide this new album in two parts. The songs that guitarist Adrian Smith wrote with vocalist Bruce Dickinson, and the songs where bass player Steve Harris is in control. Smith has his typical catchy Maiden style tunes, with lyrics from Dickinson. In Harris' songs it happens more often that you hear a part of a song, and you straight away think 'oh, we know this from this or that song'. I can live with that, but it takes a few listens before these sections become part of these new tracks and stop reminding you of stuff the band did in the past. But once you can get past this, another great Maiden album is there for you to enjoy.