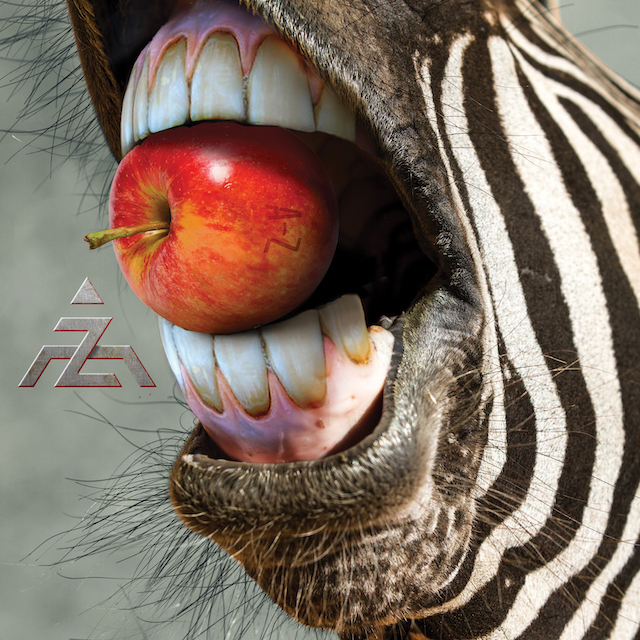 Review | A-Z – A-Z
Metal Blade Records
I am a true Ray Alder (Fates Warning) fan as I think that he is truly one of the best prog metal/rock singers on this planet indeed! In 2019 Alder released the album 'What The Water Wants' (review here) and I thought that it was one of the best prog metal/rock albums of that year! Now, three years later, Alder reunites with drummer Mark Zonder, who has established this new prog metal/rock band called A-Z, which could stand for Alder thru Zonder or Apple thru Zebra, if you take a look at the cover. A-Z further consists of Philip Bynoe (Ring Of Fire, Steve Vai) (bass guitar), Vivian Lalu (keyboards) and Joop Wolters (guitars).
MELODIC HARD ROCK WITH PROG ELEMENTS
The eleven tracks (inclusive the bonus track ,,The Silence Broken") are all melodic hard rock songs with a touch of prog elements and Alder shines as a superb vocalist as always. His vocal performance absolutely needs no further introduction as it is second to none indeed! Opening song ,,Trial By Fire" is a perfect opener for this awesome album as melody is the keyword here. A formidable power rock song with lots of variety. Follow up ,,The Far Side Of The Horizon" is slightly heavier and reminds me of Alder's solo album 'What The Water Wants'!
In fact, all the songs are really diverse, edgy, and absolutely melodic with even musical influences from bands like Yes, Toto or GTR! My personal favs are the "heavy" rocker ,,The Machine Gunner", the emotional up-tempo ballad-like ,,Rise Again" and ,,Stranded"! So, if you are a Fates Warning Fan, and or a Ray Alder addict, like yours truly, then 'A-Z' is a MUST have album indeed! Play it LOUD as the mix is more than excellent and the entire album really sounds impressive! Mark Zonder's new band will also be playing live in the near future so watch out for A-Z tour dates as you do not want to miss this band in the flesh!
Release date: 12 August 2022