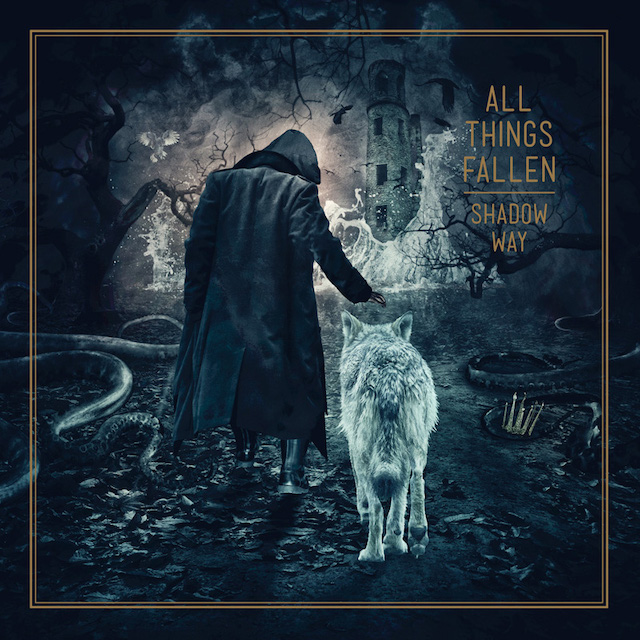 Review | All Things Fallen – Shadow Way
Blackoak Records
In 2019, so just three years ago, this Swedish prog metal band called All Things Fallen released their debut album, and if you liked that one, then their new album 'Shadow Way' is a must buy album for you. All Things Fallen is a band featuring members of Pain Of Salvation and Darkwater and their sound obviously has musical references of these two bands, but I also can identify characteristics of bands like Evergrey, Symphony X, Circus Maximus and Kamelot: so melodic prog metal indeed! 
MELANCHOLIA AND MELODY
After a couple of spins, I have to say that I think that the first half of the album is far better than the second half, as the songs tend to sound a bit too much alike after a while. The musical bridge to the big choruses is used way too often and that is a shame as there is a lot to enjoy on this album. Melancholia and melody are the keywords and most of the tracks are dominated by guitar riffs, organ melodies and the excellent vocal parts of Erik Tordsson. The opening track is called ,,The Sentinel" and what a fantastic way to start an album; the guitar intro is formidable; the power of the synthesizers is huge, and the chorus is more than addictive. 
In fact, this song reminds me of German prog rockers VandenPlas! Follow up ,,Rebirth" is another excellent song, featuring heavy guitar effects, dark and light musical elements and again a HUGE chorus. ,,Pandemonium" is probably the best song of the album as it is really exciting, melodic, with lots of tempo changes and some furious guitar solos. It is a true live anthem for All Things Fallen!!
IMPRESSIVE MUSICIANSHIP
The longest track ,,Desert Of The Real", clocking in at almost eight minutes, is a bombastic one. Very melancholic, filled with epic keyboard passages, choirs, raw guitar parts, but probably a bit too long to fully enjoy it. However, 'Shadow Way' is a more than excellent progressive metal album. The musicianship is impressive, but some more variety would have done wonders for this album. Maybe next time? Now it is time to enjoy this album, listening tip: ,,The Sentinel," and play it LOUD!!!
Release date: 3 June, 2022