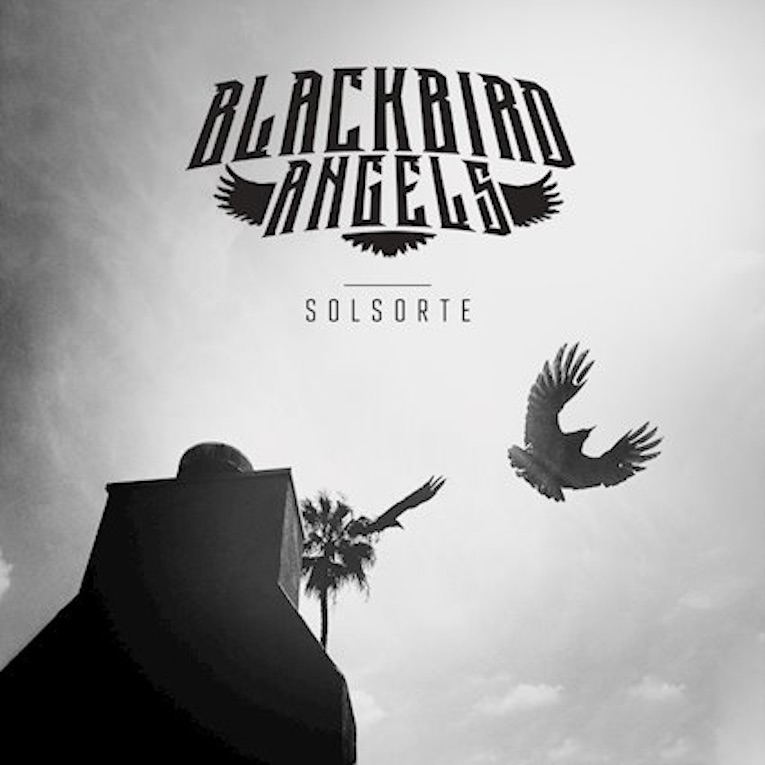 Review | Blackbird Angels – Solsorte
Frontiers Music srl
I have always liked the adventures of L.A. Guns boss Tracii Guns but his last couple of releases did not do it for me. His project Sunbomb with Stryper's Michael Sweet in tow was disappointing while also the latest L.A. Guns album 'Black Diamonds' was not of the usual quality. So, with a (healthy?) portion of scepsis I tried out his latest album under the banner of Blackbird Angels with Canadian singer/bassist Todd Kerns (active with Slash and earlier this year quite good with the band Heroes And Monsters) and multi-instrumentalist Adam Hamilton on drums. Kerns and Guns have been friends for years while Hamilton had a spell with L.A. Guns as drummer and producer and they had been talking for a while of doing something together. It has finally happened.
VISION
Mister Guns had a vision of making a rock and roll seventies album based on his musical influences varying from Peter Frampton, Led Zeppelin, Bad Company etcetera. He had the voice of Todd Kerns in mind. If you are familiar with the career of Tracii Guns this album will most definitely come as a very pleasant surprise. Although in several songs you can hear the L.A. Guns-feel (like the track ,,Broken In Two'' and also ,,Scream Bloody Murder'') it is safe to say that this is for sure the most melodic rock album Guns has ever been involved with.
Sure 'Solsorte' kicks off in a high energy manner with the rockers ,,Shut Up (You Know I Love You)'' and ,,Mine (All Mine)'' with an excelling Kerns but things really become a bit retro with ,,Worth The Wait'', that really rocks but has a big seventies feel with its melodic character and the beautiful built up guitar solo.
BALLADS
There are a bunch of very nice songs on 'Solsorte', including some exquisite ballads, such as ,,Better Than This'' and the very melancholic and heavily orchestrated ,,The Last Song''. That one is really cool with again very melodic and rather 'sophisticated' playing by Guns. Also the straight forward rocker ,,Unbroken'' that is being carried by some inventive and intensive drumming of Adam Hamilton really impresses. It is a pulsating track.
BLACKBIRD ANGELS – A REVENGE
With 'Solsorte' and Blackbird Angels Tracii Guns takes revenge on himself, at least in my humble opinion. The vision he had of creating a retro seventies rock album with all the trimmings (fun, energy, and melody) has been fully exploited by himself, Todd Kerns and Adam Hamilton. This album is asking for a successor in due course!
Release date: 8 September 2023