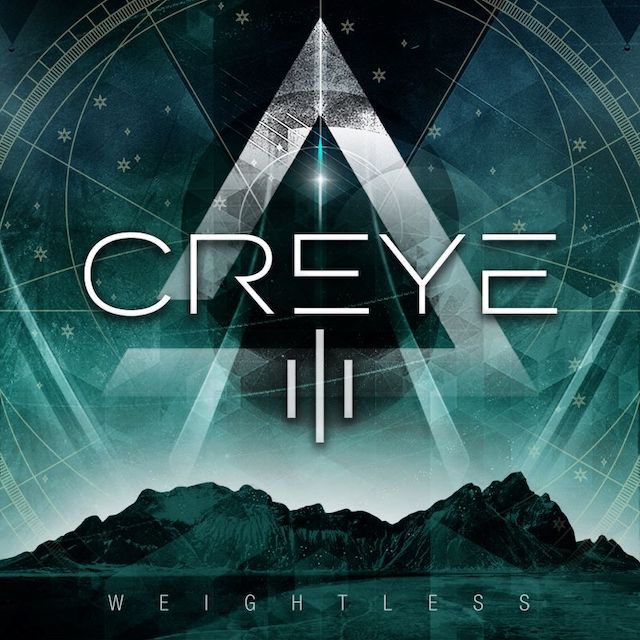 Review | Creye – III Weightless
Frontiers Music s.r.l.
With `Straight to the Top' Swedish rockers Creye introduced themselves to the world. An acclaimed debut with a band instantaneously introducting fans to their intricate melodic hard-driven blend of melodic rock while undergowing tremendous a line-up change and crafting towards its follow up `II'. During their tour, with revamped line-up, they displayed their might and appeal. `II' established and embellished their name and fame, and with Creye number `III', subtitled `Weightless', the band does exactly what one expects, and more…
CREYE BACKBONE AND ALLURE
`III Weightless' opens gloriously and sets the standard. Where `II' leaned on its guitar driven licks, ,,Glorious"balances the scale of both predecessors while maintaining its guitar momentum. Insane hooks, sublime melodic riff and hook, with keys morphing in the mix going front to back. Arvid Filipsson's solid grooving beat and Gustaf Östa's nicely phrased bass lines give the song a backbone upright for its the melodies and memorable hooks. August Rauer has displayed his vertasility on both previous albums and has the right tone of voice to inject the right notes. His melodic range is stable and comfortable all over, poppy almost, belting passionate allure with soulful soaring grace.
It fits the pop-rooted melodies perfectly, that Gullstrand crafts on the wild drive of its instrumental cornerstones. This stunning display of musical keenness is maintained on all 11 hard rocking melodic gems.
RICH TONE AND SUBTLE MELODIES
,,One Step Away" warps us back to their debut, without lacking the punch and power of `II'. Blending Joel Selsfors' drizzling and pulsing keys with the shiny metallic riff trade off between Frederik Joakimsson and mastermind Andreas Gullstrand, the song opens exquisitely and flourishes with rich tone and subtle melodies on its powerful driven guitar and groove interaction. Their videosingle ,,Air" blending tempo changes and prog tinged hooks with intense drive and a ton of hooks and melodies that find accolades in the soulful vocals and guitars' pitched solo. A song like ,,How Far" puts rich and passionate vocals atop pulsating bass and prolific drum interaction growing on Creye's benchmark bed of rich melodic tone. Their melodic prowes also shine through on their ballads.
Not forcefull, welling with different power, this craft finds outpoor of emotions with August at the helm. Developping with piano empowered by stringsections, the song picks up 3 minutes in with instrumentation augmention briefly and female choir vocals as counterpart to Auer's heart pouring.
Benchmark as the gradual build of pulsing keys and guitars with its throbbing bass ,,Dangerous" blends the band's typical ingredients and rich musical texture once again. A handful of songs lean strongly on the swirling and pumping keys such as the immediately nesting such as the wonderous ,,Spreading Fire" with its raining keys and awesome melodies and grande chorus. The song makes melodic rock melt over melodic heavy metal prowess. That chorus, man!!!!
THE GEMS OF CREYE
Gems provided, some I want to highlight with my neon marker: ,,The Game" has a timid opening with modern synth and welling keys slowly building into an impressive melodic hook and welling emotions. Tribal drum rolls and hand claps, yet different. Modern, fresh. In this subtle lush atmosphere, the song keeps welling emotionally with great vocal layers atop the warm instrumentation. Opened by raining keys and riff interaction, ,,Weightless" is stopped in its tracks to gear down with Auger taking the spotlight before the jagged riffs pitch up the melody ante up with agility in the same slick melodic fashion. Bridge and chorus are sublime and highly melodic, with guitars driving and keys raining and lashing alongside the riff.
Dio returns to the fold with Gullstrand and Joakimsson laying down a heavy riff and lick kicking ,,In the Shadows" into action. Grooving heavy and powerful the song also packs serious schwung and also builds its melodic tension for an impeccable chorus. Its solo again majestic, displaying the band's impressive creative skills in crafting a well-gelling potion of melodic heaviness.
PUSH REPEAT
Topping off `III Weightless' the guitars pitch a solo for the band to hit out of the ballpark. ,,Pieces" is another example of Creye's creative force. Storming riff and rockin' rhythm boasted by great melodic stride with hitting his A-game. ,,Pieces" is the sum of C+R+E+Y+E multiplied by hard rock x melody exponentiated by power and appeal. It makes the album go out on a high with 'repeat' in loop.
`III Weightless' is a blend of melodic frenzy, strongly rooted in the 80s and 90s but injected with modernity and a abundant heaviness while popnotes are brisk and embedded in the foreground. Creye is on top of this craft positioning themselves on the forefront of the New Wave Of Scandinavian Melodic Rock. Creye is the sum of individuals operating as a force that keeps gaining momentum and with every album growing. This is hard rock as it is supposed to be delivered. 
Gear up to get Weightless!
Release date: 17 February 2023