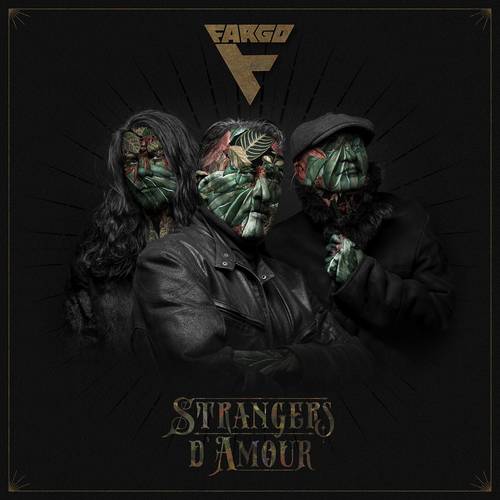 Review | Fargo – Strangers D'Amour
SPV/Steamhammer
Fargo was an important band in the seventies and eighties for the German rock movement. The band around bass player Peter Knorn more or less emerged into the group Victory after disbanding. But in 2016 Knorn while looking back on his life in music as manager (UFO amongst others), musician, promoter and author of a book, decided to put Fargo together again with drummer Nikolas Fritz, guitarist Arndt Schulz and singer/guitarist Peter Ludwig.
NEW OPUS
In 2018 Fargo released a good CD in the form of 'Constellation', a record produced by Fair Warning guitarist Helge Engelke. Now, some three years later the band comes up with a new opus entitled 'Strangers D'Amour'. Schulz is no longer part of Fargo that now operates with three persons. With again Helge Engelke as producer, mixer and on additional guitars. The experienced producer has done a top job with Fargo as the album sounds really good. The style of Fargo has not changed in comparison with 'Constellation'. But yet again the group delivers a solid rock album with some thoughtful lyrics as well. ,,Dear Miss Donna Vetter'' is about a woman who left her kid at the age of three and after years of being absent reaches out again to her family but to no avail. ,,Homesick'' has lyrics that speak for themselves.
NASTY GROOVE
The music that Fargo produces may not be pure metal but the band has a steady rock beat, soul and a 'nasty' groove at certain moments. It is strange perhaps but one way or another I dig what these German veterans bring to the table. No gimmicks, no bullshit, just honest, straight sounding heavy rock with several thoughtful lyrics as well. Okay, Peter Ludwig has a slight accent but their also in Hannover based colleagues of Scorpions (whose lead guitarist Mathias Jabs was once a member of Fargo) have that and they did well for themselves. It is obvious the musicians in Fargo are old and wise enough to realize that the popularity of Scorpions is a few bridges too far for them but these guys still deliver and that is what it is all about!