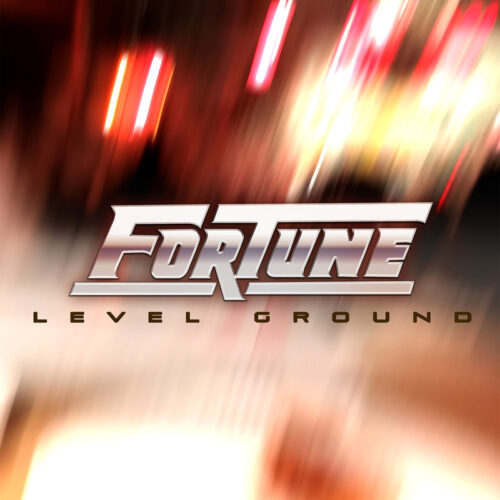 Review | Fortune – Level Ground
Frontiers Music srl
After making a very much appreciated comeback with the album 'II' (2019) and the live-registration 'The Gun's Still Smokin'' the veteran AOR rockers of Fortune have found the inspiration for a new record entitled 'Level Ground'.
OWN SOUND AND CHARACTERISTICS
I am not really sure how and/or why but Fortune is a band with a sound of their own. They have their own characteristics built into their overall sound. When Larry Greene starts to sing and the band is in full swing it becomes so natural and above all so recognisable. Where a lot of bands in this genre have problems with sounding original, for Fortune that is no problem at all. 'Level Ground' is filled with ten accessible and very enjoyable AOR and rock songs.
Take the title song ,,Level Ground'', most likely one of the heaviest tracks Greene, drummer Mick Fortune, guitarist Richard Fortune, bassist Rick Rat and keyboardist Bob Emmett ever recorded, but is still sounds typical for this band. This song gives the album a bit more body and muscle. Not that the other songs don't do that but ,,Level Ground'' really stands out. As does ,,I Will Hold You Up'', a gorgeous rocking ballad featuring special guest Steve Porcaro (Toto) on keyboards and piano.
ROGER SCOTT CRAIG
In their early days keyboardist Roger Scott Craig (later in Harlan Cage with Larry Greene and 101 South) was the main songwriter. He, Greene and the Fortune brothers shaped the sound and song structures and although Roger is no longer in the band his 'musical ghost' has never left Fortune. On that legendary 1985 album a certain sound emerged and although better produced these days, it is still intact and still as captivating. People that are familiar with that album (a must have for any AOR-freak) and have heard 'II' and are about to get acquainted with 'Level Ground' will hopefully agree with me. I can't say that 'Level Ground' is showing us new avenues.
MUSICAL FORMULA
The band is sticking to its guns and does that yet again with grace, style and unique musicianship. Their musical formula works like a treat and people that love the 1985 album and 'II' know what they are getting into when they encounter 'Level Ground'. Predictable? Maybe here and there but done with that much class and ingenuity that I really do not care. This kind of material has still a lot of stamina and lots of originality for me. It might not sound as a real surprise anymore, but believe me, that is of no matter in this case.
Release date: 8 April 2022