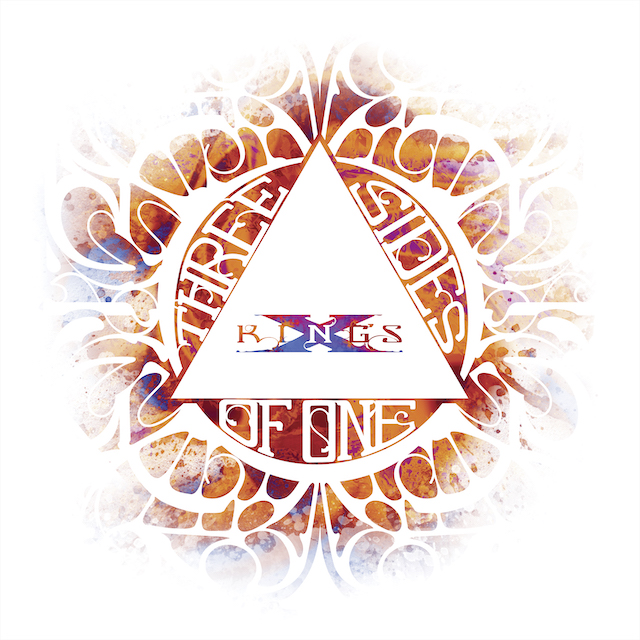 Review | King's X – Three Side Of One
Inside Out Music
2008 was the year King's X released their last album `XV'. Then followed by 14 years with no sound, no peep at all. Well, no sound from King's X that is, because mastermind Doug Pinnick hasn't been sitting around doing nothing. The man released three albums with his buddies, guitarist George Lynch [Dokken, Lynch Mob] and drummer Ray Luzier [Korn] under the name of KXM for instance. He also made two albums under the banner Grinder Blues and took part in tons of other musical activities. But not with King's X, who has been active since 1985 and released 12 studio albums so far.
A LONGTIME FRIENDSHIP
Somehow, the year of 2022 felt right for a new album of King's X and finally here it is.
'Three Sides Of One' combines all the elements we love about this band. Doug Pinnick's signature bass groove and his distinct voice, combined with Jerry Gaskill's smooth drumming and Ty Tabor's fabulous guitar sounds. This combination of musical skills and excellent teamwork proofs why King's X, a unique band, is active since over 40 years now and hopefully with no end in sight. Although the band had to cancel their announced European tour because Tabor is diagnosed with a 'serious illness' and needs immediate treatment.
And as Doug Pinnick stated in the press release of the album himself:
"When I think of it, King's X feels like a couple of old best friends coming together, shooting the shit, and having a good time," affirms Dug. "It's instinctual. When I would listen to demo tapes of Jerry and Ty for the record, it gave me a great perspective on how blessed I am to be in King's X. What they did on Three Sides of One sounded so good. For as familiar as it is, it's like I'm in a new band."
'Three Sides Of One' is definitely not an album you would listen to on the side. You have to sit down, listen to the songs over and over again and dive into the depth of every single track.
Best to digest with plenty of time on vinyl to draw your full attention to this masterpiece.
Release date: September 2nd, 2022