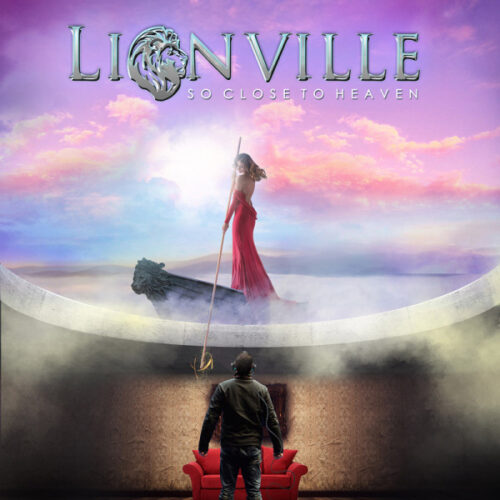 Review | Lionville – So Close To Heaven
Frontiers Music srl
The best move that guitarist/composer/producer Stefano Lionetti made for his band Lionville was getting Swedish top vocalist Lars Säfsund (Work of Art and Enbound) into the group. With Lars at the vocal helm and with the musical direction set out by Stefano the six-piece outfit kept growing and growing.
A NEW CHAPTER
With 'So Close To Heaven' a new chapter has been added to the career of the band that started out in Genova, Italy somewhere in 2010. The growth of Lionville was already in full swing on the albums 'A World Of Fools' (2017) and especially 'Magic Is Alive' (2020) and for this one Stefano, Lars, Martino Malacrida (drums), Giulio Dagnino (bass), Michele Cursato (guitar) and Fabrizio Caria (keyboards) have actually upped the level a few notches further.
ACCESSIBLE SONGS
I am not exaggerating when I say that the eleven songs on 'So Close To Heaven' will bring a fan of AOR and melodic rock closer to heaven than they might have expected as all tracks are extremely accessible and have just the right balance when you are talking about a musical formula that has 'muscle' and a big shot of melody. Adding a saxophone to a few of the songs (which is normally for me a big no no) could make you think of the US class act Boulevard and when you start operating on that musical level (and that is exactly what is happening here) you are ready to step up to the absolute top of the AOR-ladder.
WORK OF ART
The songs are piece by piece top notch and the man from Sweden delivers on all cylinders. Now that Work Of Art is more or less on a hiatus maybe it is time for Frontiers to give this band some extra attention and a big push towards a large contemporary audience. The ingredients are there for the taking. A must have record for AOR-fans, no doubt about that. Top songs? Plenty there. Musical performance and sound? Immaculate and as clear as the deep blue sea. What are you waiting for?