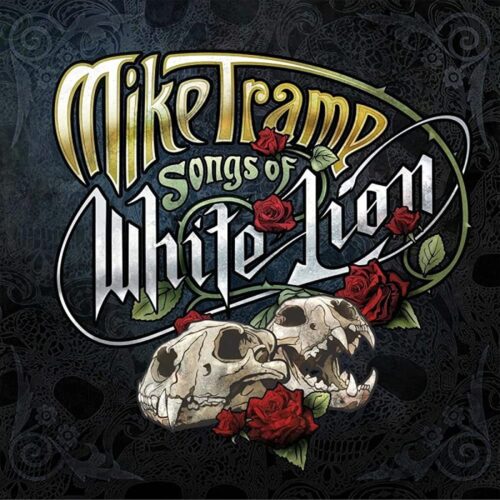 Review | Mike Tramp – Songs Of White Lion
Frontiers Music srl
With their albums 'Fight To Survive', 'Pride', 'Big Game' and 'Mane Attraction' White Lion were one of the top bands in the second half of the eighties and the first years of the nineties. Danish singer Mike Tramp who had relocated to the United States got to know guitarist Vito Bratta and a winning combination was formed. The band had some major success with 'Pride' (several hit singles). With a top producer like Michael Wagener on board their sound was smooth, silky yet heavy enough to appeal to a whole army of rock fans.
The fact that Mike Tramp looked like a young Adonis and that some juicy videoclips got into heavy rotation on MTV in those days sure did help them as well. But White Lion was a bit more than just a good-looking band (although Bratta who looked and played like Eddie van Halen but always had a Ritchie Blackmore type poker face, hardly ever could be seen with a smile on his face). The songs were good, damn good. Around 1993 the band folded.
NEW ADVENTURE
Mike Tramp almost immediately started a new adventure with the band Freak Of Nature, adapting the music style to a sort of melodic grunge thing that did get some attention before embarking on a long and relatively successful solo-career. He even at one stage formed a new version of White Lion but that failed after one album. Vito Bratta became a recluse. He was supposed to record a solo-album that we are still waiting for. Bratta also battled for years with a wrist injury which prevented him playing electric guitar. He withdrew himself from music, rarely giving interviews and became a carer for his parents.
THIRTY YEARS LATER
So, here we are some thirty years after the release of the last White Lion record. Finally Mike Tramp has taken the plunge and re-recorded the best White Lion songs and given them a second life and a more modern sound. He has done so with his steady producer Soren Andersen and several musicians with whom he has worked in the past.
MIKE TRAMP – KEY DIFFERENCE
The key difference between then and now is the fact that Mike Tramp chose to sing the songs in a lower key which makes them sound eh… let us say more intimate at moments. Obviously, his voice has changed and matured in more than three decades. For me that has worked out quite well. Mike Tramp knows how to use his voice to the max, realising that the high regions of the old days are beyond him, so he does it slightly different. There can be no doubt about the quality of songs such as ,,Wait'', ,,Broken Heart'', ,,Lady Of The Valley'', ,,When The Children Cry'', ,,Hungry'', ,,Cry For Freedom'' or ,,All The Fallen Men''.
The songs did stand the test of time and the musicians involved have done a good job. Mike and company are sticking reasonably close to the original versions, so the main difference lies in Mike's vocal approach. Guitarist Marcus Nand does a good Vito Bratta-imitation and succeeds in that set-up. That is a compliment for him as Bratta was once seen as a top 20 guitarist in the rock scene.
TOP OR FLOP?
The question remains if this record will be top or flop? Or something maybe in between that? The way Mike Tramp and his people have shown a lot of respect for the past of White Lion. They have done this in an honest and purest form as possible and I guess you cannot ask much more. I am sure that there will be people preferring the originals versions but at least have a listen to what Mike Tramp has done here. I am quite certain you will not be disappointed.
Release date: 14 April 2023