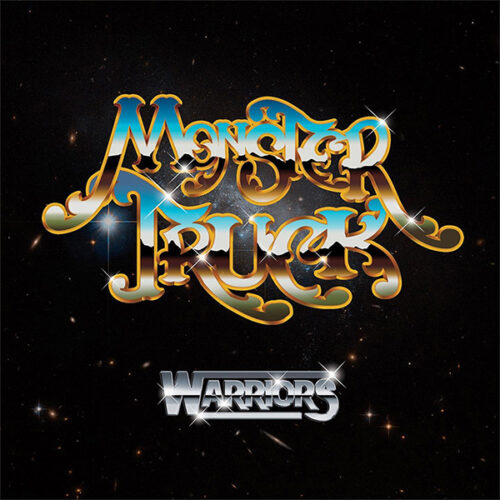 Review | Monster Truck – Warriors
Factor/BMG
It has been exactly four years since the release of the album 'True Rockers' and finally Canadian rockers Monster Truck (hailing from Hamilton, Ontario) have managed to release a new record.
CHANGES
The band said goodbye to Dutch label Mascot and found a new home with Factor, a sublabel of major record company BMG. Since their first record that came out in 2010 ('Monster Truck EP') the band has been operating as a quartet (Jon Harvey on bass and vocals, Jeremy Widerman on guitar, keyboardist Brandon Bliss and drummer Steve Kiely). When they finished the recording of 'Warriors', Steve Kiely left the group. So there have been some changes for Monster Truck. They managed to find a new drummer in Theo McKibbon, but for the time being that is a solution enabling the band to do concerts.
BUSINESS AS USUAL
On a musical level it is business as usual as the style that was created on the albums 'Furiosity', 'Sittin' Heavy' and 'True Rockers' has been continued. Monster Truck stands for loud heavy rock and roll with Harvey's rough voice leading the way. The songs are created for the stage, inspiring fans to singalong. You could say that Monster Truck sounds a bit one dimensional although the track ,,Country Livin''' has that country flavour. But for the rest it is rocking along, heavy as fuck with some big choirs and singalong choruses and that weird role for Bliss who has to battle the guitar wall created by Widerman. This band sounds a bit like Black Stone Cherry going apeshit and in turbo style.
DISTURBING
If you are in possession of their other albums, you won't find many new musical risks. The band is sticking to the same formula. What I find more disturbing is that after 32.51 minutes the rock and roll party is over. In a way I find it quite an insult to the audience that it takes you four years to create just over half an hour of music. That is far below par in these expensive times when people have to watch their money. To ask full price for not even 33 minutes of music is not on, no matter how good the record is.
Release date: 30 September 2022