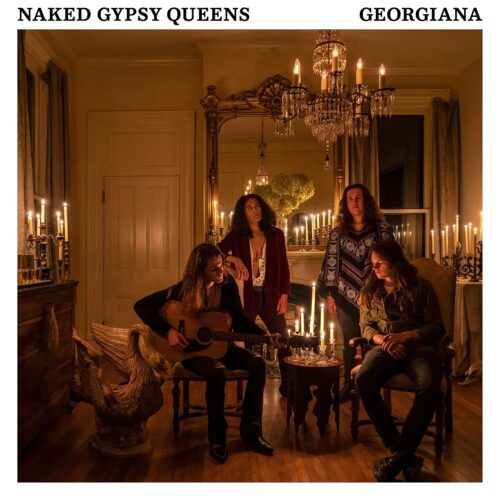 Review | Naked Gypsy Queens – Georgiana
Mascot Records
With their debut EP 'Georgiana' Tennessee quartet Naked Gypsy Queens (singer/guitarist Chris Attigliato, guitarist Cade Pickering, drummer Landon Herring and bass player Bo Howard) deliver a quite exciting snapshot of their capacities, that promises a lot for the near future.
HIGH SCHOOL
The four guys met at high school, hit it off together and soon also started gigging and working on their style. ,,Down To The Devil'' is an energetic foot stomper while title track ,,Georgiana'' shows us some southern flavoured heavy rock based on a raunchy riff, a song that after a little while picks up speed and tempo with a big role for a slide guitar. ,,Strawberry Blonde'' again has some classic southern features with Attigliato belting it out. ,,Wolves'' is a groovy and very intense affair while closer ,,If Your Name Is New York (Then Mine's Amsterdam)'' is a semi-acoustic ballad where the boys of Naked Gypsy Queens showcase some very old fashioned Led Zeppelin type of influences (listen to the guitar solo, it is just as if Jimmy Page has visited the band in the studio).
This formation sounds just as promising as The Georgia Thunderbolts did on their EP and their first full length. Fans of southern rock with a more modern touch, accompanied by a lot of energy and intensity would do themselves a huge favour by checking out this young outfit. Already looking forward to the full album, hopefully later this year.
Release date 11 February 2022 – Order `Georgiana' HERE