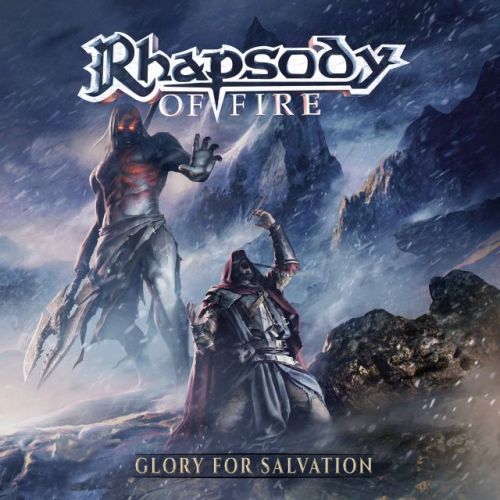 Review | Rhapsody Of Fire – Glory For Salvation
AFM Records
Since they started in 1993 as Rhapsody a lot of things have changed in the personnel department. The two founders of the band even have their own versions of the band. One is Luca Turilli's Rhapsody and the other, led by keyboardist, composer Alex Staropoli, is Rhapsody Of Fire (since 2006 due to some trademark issues).
Anyway, 'Glory For Salvation' is the band's 13th studio album and is the second of their trilogy 'The Nephilim's Empire Saga', which started with `The Eighth Mountain' (2019).
THREE VERSIONS
The musical journey continues under the vision of Staropoli, who also produced the album and is mixed by Sebastian "Seeb" Levermann (Orden Ogan). Soundwise there is certainly nothing to complain about. The album is packed with bombastic symphonic power metal songs. Fans of the band can be delighted because it features no less than 13 new songs (well, actually it is 11), with a playing time of just over 60 minutes. The song ,,Magic Signs" can be found in three versions on the album. Besides the English version there is an Italian one (,,Un'Ode Per L'Eroe") and a Spanish one (,,La Esencia De Un Rey"). Although I can appreciate the song itself, three versions is a bit too much for me.
THE EXPECTATION
The rest of the songs contain everything you can expect from Rhapsody Of Fire. Sometimes bombastic, like on ,,Son Of Vengeance" and on ,,The Kingdom Of Ice", the power metal barrel opens up a bit more. All in all it turns out to be a well balanced album. Certainly not earth-shattering, but solid and probably exactly what the fans of the band and the genre expect. A major European tour is planned for early 2022 to support the album live.
Conclusion: With 'Glory For Salvation' Alex Staropoli and band have delivered a solid new album and keep the spark alive!
Release date 26 November 2021