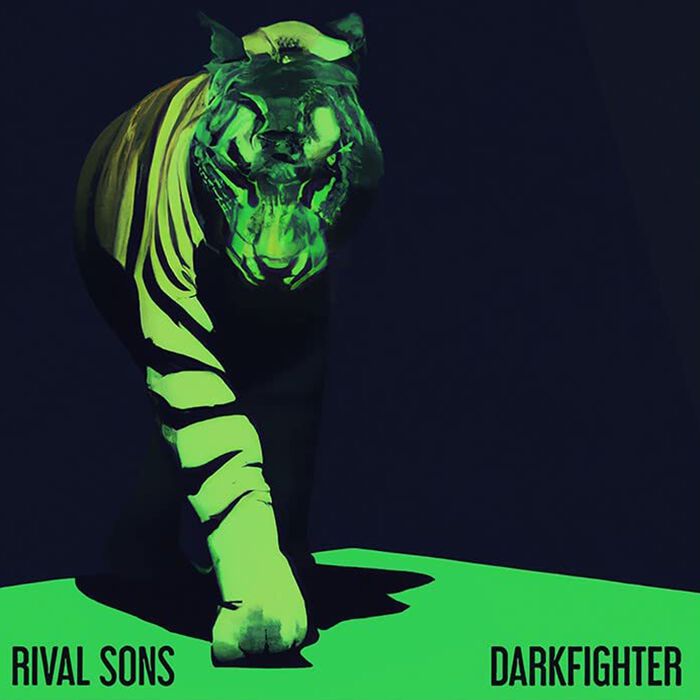 Review | Rival Sons – Darkfighter
Atlantic Music
Four years ago Long Beach based rock band Rival Sons released 'Feral Roots', one of the best hard rock/blues-based albums of the year 2019. The two-time Grammy nominated rock quartet now finally releases the follow up to that formidable album and it is called 'Darkfighter'. You have probably already heard the first single ,,Nobody Wants To Die" of this brand-new album and that explosive track really sets the tone for the rest of the songs on Rival Sons's seventh studio album! ,,Nobody Wants To Die" is a real kick in the teeth rock song with a very addictive chorus, a short but brilliant guitar solo and very "emotional" lyrics which really "hit" me hard seeing my personal situation at the moment… 
HIGH MUSICAL STANDARD
,,Rapture" is the next extremely well played song. In the beginning, I thought I was listening to a Greta Van Fleet song as vocalist Jay Buchanan really sounds like the lead singer of that other great American rock band! ,,Rapture" is an impressive power ballad with, as I already mentioned more than formidable vocals, but also a wild, extraordinary guitar solo by Scott Holiday. ,,Guillotine" is another highlight and here the voice of Buchanan, what a throat indeed, really sets the high musical standard of this track; again, the lyrics are also of a high quality. ,,Am I Closer To Heaven Or Closer To Hell?" says it all, I think.
BEST SONG
Maybe a cliché, but never mind, Rival Sons keep the best song for last, as ,,Darkside" really is the top of the bill on 'Darkfighter'. It does not get better than this and maybe this is the best Rival Sons song ever, up to now that is! The chorus is so addictive I cannot get it out of my mind for days now, while the melody, the guitar work and the vocals are really second to none!
Of course, one can say that Rival Sons are too obviously influenced by Led Zeppelin, The Black Crowes, or Black Stone Cherry. But who gives a damn if you make more than excellent music like Rival Sons do. Furthermore, I think that lyric wise Rival Sons also sets a standard as singer Buchanan states ,,There are strong themes on this record of loss of identity, preservation of joy and beholding light and shape again". Need I say more? 'Darkfighter' is MUST for all lovers of classic bluesy hard rock as it is one of the best albums of 2023 for sure!
Listening tip: "Nobody Wants To Die"
Release date: 2 June 2023