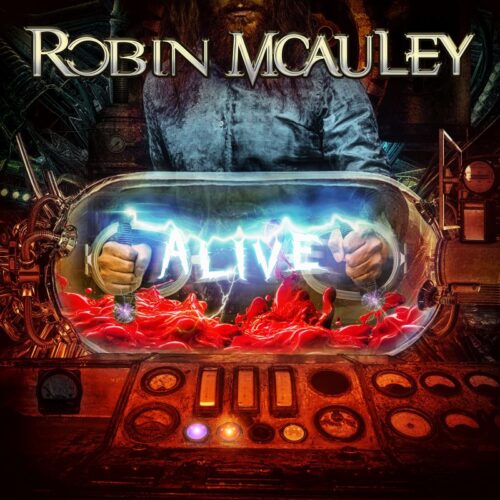 Review | Robin McAuley – Alive
Frontiers Music srl
It has been a busy couple of years for singer Robin McAuley. He delivered a solo-album called 'Standing On The Edge', he is part of the super group Black Swan with guitarist Reb Beach, bass player Jeff Pilson and drummer Matt Starr. He released a second CD called 'Generation Mind' in 2022 with that outfit while he also was on a regular basis singing with the Michael Schenker Group, filling in for Ronnie Romero on several occasions.
SAME LINE-UP
For his most recent album Robin worked yet again with the crew he worked with on 'Standing On The Edge'. That means Nicolas Papapicco on drums, Andrea Seveso on guitar and of course Alessandro Del Vecchio on bass and keyboards plus production. It shall not surprise you that Robin and his team more or less continue where they left off with 'Standing On The Edge' producing melodic but firm hard rock with Robin's mighty voice taking centre stage. Working with the same musicians certainly has had a positive influence on 'Alive', as the album makes a very cohesive impression. You can say that the songs are as strong as each other. Consistency galore.
MORE BITE
Listening to 'Alive' it seems to me that this record has more 'bite' and grittiness. Like Robin McAuley sings on the song ,,Who I Am'' 'I got the bit between my teeth', it is a phrase that describes this album to a T. No ballads, the direction is purely focused on straight forward melodic hard rock with a certain aggression in the instruments and the singing. This is high energy material all around, starting with the title-track and ending with ,,Who I Am'' and anything in between. There is not so much more to say about this record then that it is one of the heaviest releases in the career of this very talented singer.
Release date: 17 February 2023