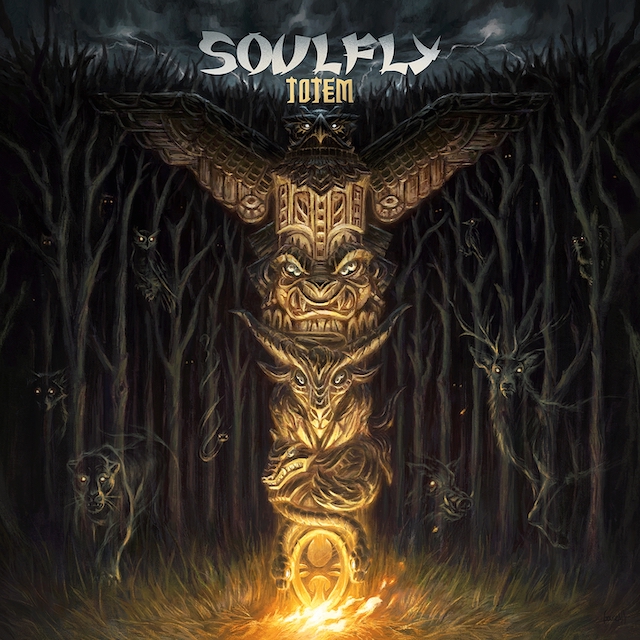 Review | Soulfly – Totem
Nuclear Blast Records
Man, how I love Max Cavalera and what he did for the whole metal scene. Growing up with 'Arise' and 'Chaos A.D.', getting mind blown by 'Roots' of Sepultura. And then with the first two albums by Soulfly, I thought there is no way Max Cavalera could ever lose the spot on top of a whole music generation, but then he lost me.
THE CAVALERA EFFECT
From album to album, I had the feeling he lost his freshness, the surprise factor and the edge of his music. On a wrong path not knowing if a Sepultura reunion would be the best to do or to re-boot what he had started with Soulfly.
When the first Cavalera Conspiracy album came out, I was really happy as I heard exactly what I was waiting for so long. The Cavalera effect of the good old days. Not that I would expect that he should live only from the past, of course every artist moves on, but I would want him to show the world that Max is still the king of this genre.
Soulfly recorded their 12th studio album called 'Totem' and the question remains…is Max Cavalera still a relevant figure in the metal circus? I guess he is, but I'm not one hundred percent sure, if this brand new album is gonna shoot him back to the top. Time will tell, but one thing is for sure. Max Cavalera knows how to be king…. it's just a matter of time until he drops a real new masterpiece.
Release date: 5 August 2022