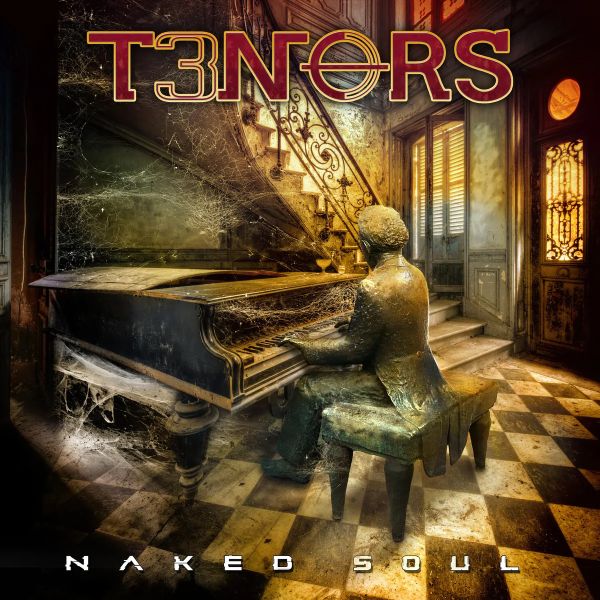 Review | T3nors – Naked Soul
Frontiers Music srl
Why am I not surprised that Frontiers has put three singers signed to the label together for a new project? No, we are not talking about the original Three Tenors here (Jose Carreras, Placido Domingo and Luciano Pavarotti (RIP) who set the opera world in extasy with their music. We are talking about Perfect Plan's Kent Hilli, Blanc Faces' Robbie LaBlanc and Pride Of Lions' Toby Hitchcock. The idea most likely comes from label boss Serafino Perugino. The vocal talent in this project is probably the best combination in today's AOR-scene. T3nors is not a bad name as the three singers surely reach the higher regions with ease (especially Hilli and Hitchcock).
IS THIS A MUST?
It is always a question of quality and if the record is a must for the pure AOR-freak? The answer is not easy to find. There can be no doubt that the voices of these three singing aces fit together. It just blends well, no doubt about that. What about the songs and the music? Does it all add up? Frontiers staff producer Alessandro del Vecchio has been put in charge of production, song writing and selecting the other musicians, plus adding bass and keyboards. As always, the man has done a good job. My biggest problem is that 'Naked Soul' hardly has any memorable songs that stick in your mind. The album is a joy to hear but nothing sticks. It is one ear in, the other one out.
THE EXPECTATION OF T3NORS
I wonder if a guy like Jim Peterik would have been involved in the song writing department, things would/could have been a bit different. Peterik knows exactly what to write to get the best out of Toby Hitchcock. Not saying that the songs were written on the automatic pilot, but more soul and passion would have been welcome. This album of T3nors sounds good but not impeccable. If you are a fan of the voices of the involved singers, it is definitely a good idea to have a listen as they combine well. Personally, I had expected a more blistering sound and slightly better songs to dive into.
Release date: 10 February 2023