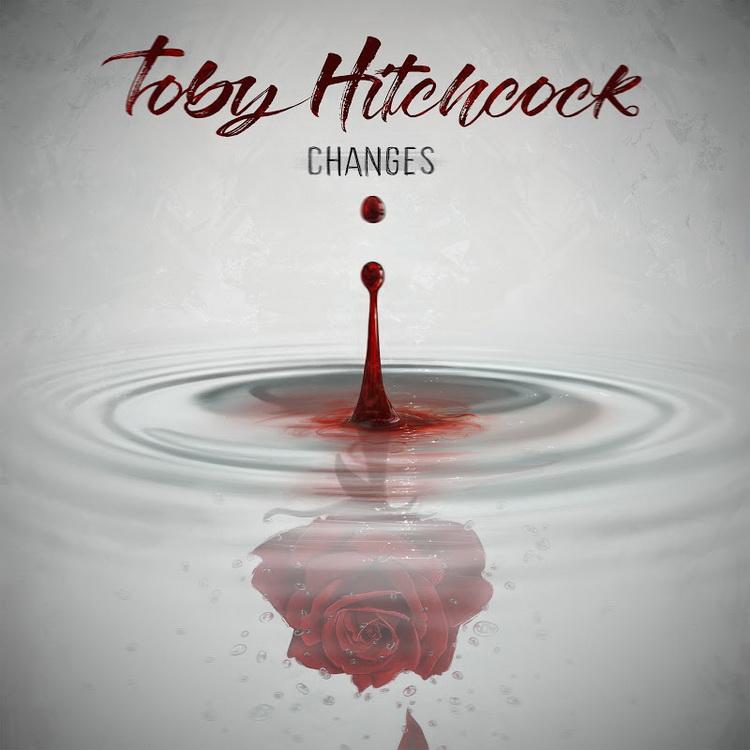 TOBY HITCHCOCK-CHANGES
Frontiers Music srl
He has made a name for himself with Pride Of Lions being the vocal sidekick of the great Jim Peterik. It was Peterik who introduced Toby to a big rock and AOR orientated public and let us be very honest here and conclude that not one of the Pride Of Lions was a failure. It seemed that Peterik exactly knows how to write the best possible songs for Toby's big voice, that combines reach, strength and melody to reach results that any fan of AOR and melodic rock dreams about. But Jim Peterik at the moment is working on a different project, giving the singer the chance to concentrate on his third solo-album.
Alessandro Del Vecchio
Frontiers Records has now teamed him up with their staff producer Alessandro Del Vecchio. For his first album 'Mercury's Down' Toby got coupled on Magnus Karlsson while Daniel Flores was the person working with Toby on his second effort 'Reckoning'. Both albums were quite good but for me never were able to match up against any album of Pride Of Lions. The main reason for that was that the songs were not as fluent as what Jim Peterik writes for Toby and Pride Of Lions but it would be harsh to say that 'Mercury's Down' and 'Reckoning' are not relevant albums because they certainly are.
Musical team
Now is has been the turn of Alessandro Del Vecchio to compile a musical team around Toby and provide him with song material for 'Changes'. The producer/musician selected drummer Nicholas Papapicco and Blindstone guitarist Martin J. Andersen (who was also the guy providing guitars on the recent Chalice Of Sin album with singer Wade Black). Andersen is a classic rock and blues guitarist so I was quite surprised to find him in the line-up for this album. But just as he did on the Chalice Of Sin album Andersen proves to be an all-round guitarist, being able to be a musical chameleon who can play whatever is required on a project. Being able to do such a thing puts you in the mix for more future projects.
A Stellar Identity
The main thing on 'Changes' are the songs and the vocal performance of mister Hitchcock. There can be no doubt that after more than fifteen years working with Jim Peterik the man managed to create a recognisable sound and a stellar identity. Nobody sounds more like Toby Hitchcock than Toby Hitchcock himself. As soon as he starts singing you know whom you are dealing with. As the songs on 'Changes' are more than acceptable we can say 'Changes' is his best album so far as a solo-artist. The level of compositions is extremely stable overall giving Toby every opportunity to elevate to great vocal heights on all tracks. They are maybe not all thrillers but there are no fillers to be found either. It is an all-round professional and expeditiously executed piece of work with the accent maybe a bit more on slightly harder edged songs.
Later this year Jim Peterik will present a new World Stage album before focussing on a new Pride Of Lions album with Toby. Until that time 'Changes' will be there to remind you how a bloody fantastic job this singer and his team have done on this record.