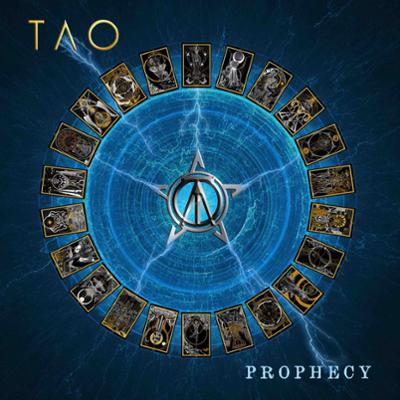 Review | TAO – Prophecy
Tarot Media
It is quite obvious that multi-instrumentalist/producer Gary Hughes, the man behind the band Ten, sees potential in the three-piece outfit TAO. For their debut album Hughes has written all the songs, contributed some keyboards for two songs and also produced the whole shebang.
FEMALE FRONTED
TAO is a female fronted group consisting of Karen Fell (vocals), guitarist Chris Goulding and bassist Dave Rosingana. They form the core of the band. For the recordings Ten-keyboardist Darrel Tree-Birch helped out as did drummer Brian Webster. The album came out a little while ago and is a mix between melodic heavy rock with a large shot of AOR.
THE GARY HUGHES TOUCH
It is obviously never a bad thing when an experienced bloke like Gary Hughes comes to your aid. The Gary Hughes touch is not only there in the construction of the songs but also the total sound of TAO will remind you of (at times) Ten but more early Gary Hughes solo-material. It is hard to exactly pinpoint what and how but if you know Gary's solo stuff and the bulk of the Ten material (a new album of that band will come in February 2022) you can hear and feel his spirit in the material. Especially the melodic rocker ,,Rock Brigade'' has these typical Hughes characteristics except there is a different singer behind the microphone.
Karen Fell has certainly a pleasant voice overall although at moments she could use a bit more 'rough and ready' elements. Now it is fluent enough but it is also a tiny bit one dimensional. And that is a thing that this band needs to work on in the future. It is certainly not cheeky to mention bands like Heart and Pat Benatar in your bio as comparison but the level of those two seasoned bands is with this album for the time being a bridge too far perhaps for TAO. The group certainly makes a decent start with 'Prophecy' but not much more than that.