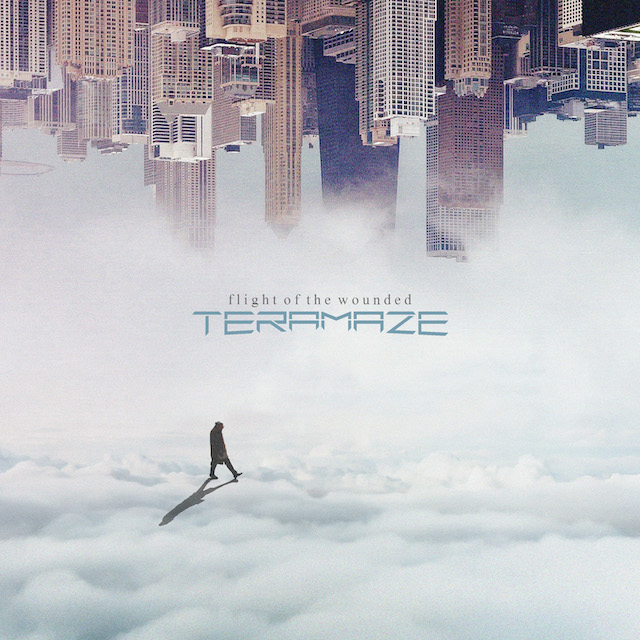 Review | Teramaze – Flight Of The Wounded
Wells Music
Down Under's premier prog metal band Teramaze have produced no less than three full length albums during a twelve-month period. The last one being 'And The Beauty They Perceive' (October 2021), which I reviewed rather positively although I still had some doubts about the unique Teramaze sound which they did not seem to have reached by then…
PROG METAL GEM
'Flight Of The Wounded' is the tenth studio album of Teramaze and the fourth one featuring Dean Wells as the band's "new" vocalist. And here we go again, it is probably their best effort so far. This new album kicks off with one of the best Teramaze songs ever, certainly the best one on this album, being the impressive title track. This prog metal epic, clocking in over ten minutes, features an orchestral overture with lots of violins, followed by amazing tempo and melody changes galore and the guitar solo (sometimes evolving into a twin solo) at the seven-minute mark is just breath-taking indeed.
Furthermore, Dean Wells's vocals on this prog metal gem are more than outstanding; emotional, atmospheric, and incredibly challenging to sing indeed.
TERAMAZE IS ENDING IN STYLE
,,Ticket To The Next Apocalypse" is a much darker song filled with heavy hooks (the intro guitar riff even sounds a bit Megadeth-like) and harsh vocals that are absolutely NOT my cup of tea, while ,,Dangerous Me" stands out due to the catchy chorus and the overflow of keyboards and pianos. ,,Gold", already known as a single, features mid-tempo, almost galloping rhythms, while the addictive chorus and the melody truly remind me of the notorious Harem Scarem. ,,Until The Lights" sounds like a power ballad to me with emotional vocals, a light piano intro with strings and a melodic guitar solo, while the penultimate song ,,Battle" is just a straightforward rock/metal song which does not really make an impression on me….
'Flight Of The Wounded' ends in style with ,,In The Ruin Of Angels", again a very melodic prog rock song with prog metal elements, crazy hooks, and catchy vocal melodies. Overall, this new Teramaze album is indeed their strongest one as far as all tracks are really worth listening to and they are also strong and edgy compositions and a true must have album for prog rock/metal fans all over the world.
Check it out; indeed, listening tip: ,,Flight Of The Wounded".
Release date: 6 October 2022