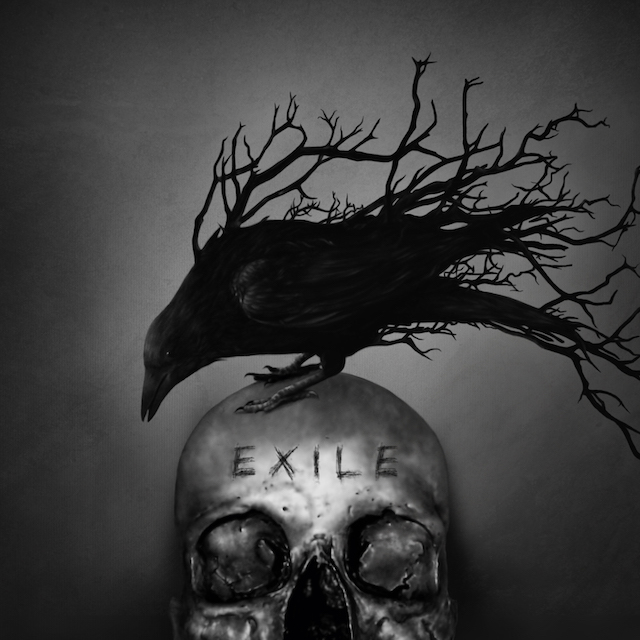 Review | The Raven Age-Exile
Explore1 Music Group/EXI Records
I "loved" this band, The Raven Age, from the first time I saw/heard them as opening act for Iron Maiden in Arnhem in 2016. At that time, I was not aware of the fact that The Raven Age founding member George Harris was the son of, you know who…. The full-length debut album of The Raven Age 'Darkness Will Rise', released in 2017, was a great album and follow up 'Conspiracy' (2019), featuring the new singer Matt James was even better.
NEW MUSIC
Two years later we are treated to an album called 'Exile', a curated selection of tracks featuring eleven songs of which only two are brand new. The other songs are fan favourites (5) from the The Raven Age's second album and live recordings (4). Let's start with the new tracks; ,,No Man's Land", the first single of this album, is a catchy, melodic ballad-like metal song with excellent vocals from James and a short but very effective guitar solo. The chorus of this great song will stay in your head for a very long time, so be aware…. 
,,Wait For Me" is the title of the second new song, a beautiful power ballad with an outstanding melody. 
NEW ARRANGEMENTS
The five older songs have all "undergone" an acoustic treatment and are therefore not that "heavy" as the original ones, but it is a real pleasure to listen to "acoustic" versions of ,,Fireflies" (probably THE highlight of this album), ,,As The World Stood Still", ,,A Look Behind The Mask", ,,Dying Embers" (from the debut album) and ,,Hold High The Fleur De Lis", another brilliant catchy modern metal song. 'Exile' ends with four live recordings and these songs show/prove that The Raven Age is still a metal band as these tracks are filled with lots of energy and headbanging stuff.
So, you can enjoy ,,Seventh Heaven" (Santiago, Chili), ,,Angels In Disguise" (Los Angeles), ,,Surrogate" (Vancouver) and ,,Forgotten World" (London). 'Exile' is a great album proving that The Raven Age are primed for metal glory and I am really looking forward to seeing these guys on the road again.