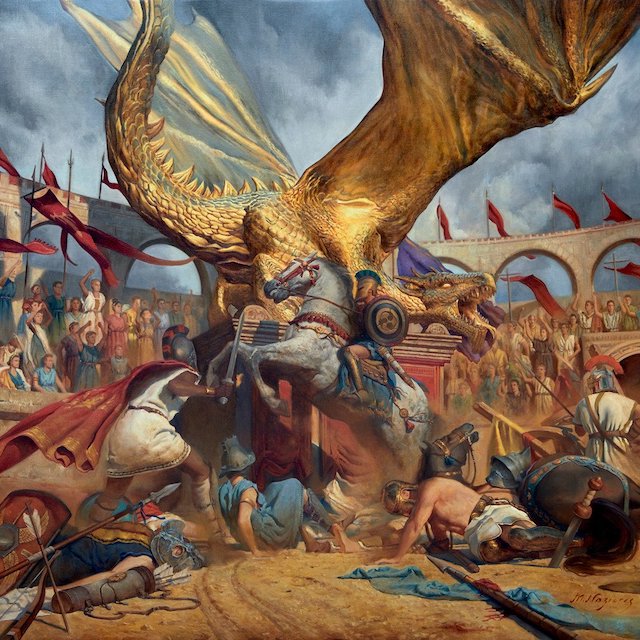 Review | Trivium – In The Court Of The Dragon
RoadRunner Records
I still remember one of the first shows of Trivium I ever attended. It was 2007 in Zurich. I guess they were already touring their third album 'The Crusade' back then and to me, they were the future of heavy metal music with their energetic sound and live show. Lead singer and main man Matthew K. Heafy was 21 back then.
The time has moved on and swallowed a lot of bands that tried to go into a similar direction as well. Also the career of Trivium had its ups and downs in between, but it is 2021 now and we are currently listening to album number ten called 'In The Court Of The Dragon'. Matt Heafy is 35 now, father of twins and became a well known Twitch streamer with content consisting of his love for gaming, music and Brazilian jiu-jitsu.
GROWN UPS
Trivium aren't the young angry kids anymore that released 'Ember To Inferno' 18 years ago, but managed to transfer their musical anger into the present and adjusted and evolved their musical abilities to new heights. With their consistency over the years, they manifested themselves as one of the leading bands in modern heavy metal and found their voice and place at the top of the league. 'In The Court Of The Dragon' is not just a new album, it is a statement and most probably one of the best records the band has ever written.