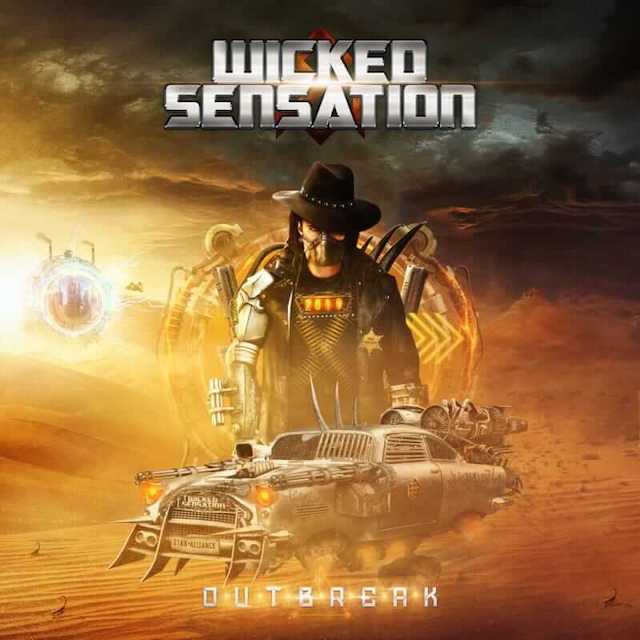 Review | Wicked Sensation – Outbreak
Rock Of Angels Records
German melodic heavy metal band Wicked Sensation (founded in 1999) returns to the rock front with the album 'Outbreak', the successor to 'Adrenaline Rush' (2014). Unfortunately, the band always had to deal with line-up changes, but the solid backbone of the band still are guitarists Michael Klein and Sang Vong. Bassist Martin Mannhardt and keyboardist Bernd Spitzner have been part of the band for a few years now, as is drummer Björn Gref.
On the last album the band choose to divide the vocal parts among several singers, but on 'Outbreak' veteran singer David Reece is handling all the vocal duties.
The production, mixing, mastering of 'Outbreak' was once again in the capable hands of Dennis Ward. So in terms of sound, this album is well put together. Musically they deliver a nice dose of melodic rock, as we are used to from Wicked Sensation. No other than GUS G. (Firewind, ex-Ozzy) has a guest spot on the song ,,Light in the Dark''.
For me, ,,Child Of Sorrows'' stands out on this album. That song has quite a Pink Cream 69 vibe. Not surprising knowing the producer used to be a longtime member of that band. However, like on the previous albums, they've written nice songs, but none that really pops and sparkles. I'm a bit bummed about that, because bands like Wicked Sensation do make music in a genre that I cherish big time.

Hopefully they can increase their fan base with this new chapter and get the chance to support the album live.
Release date 17 December 2021