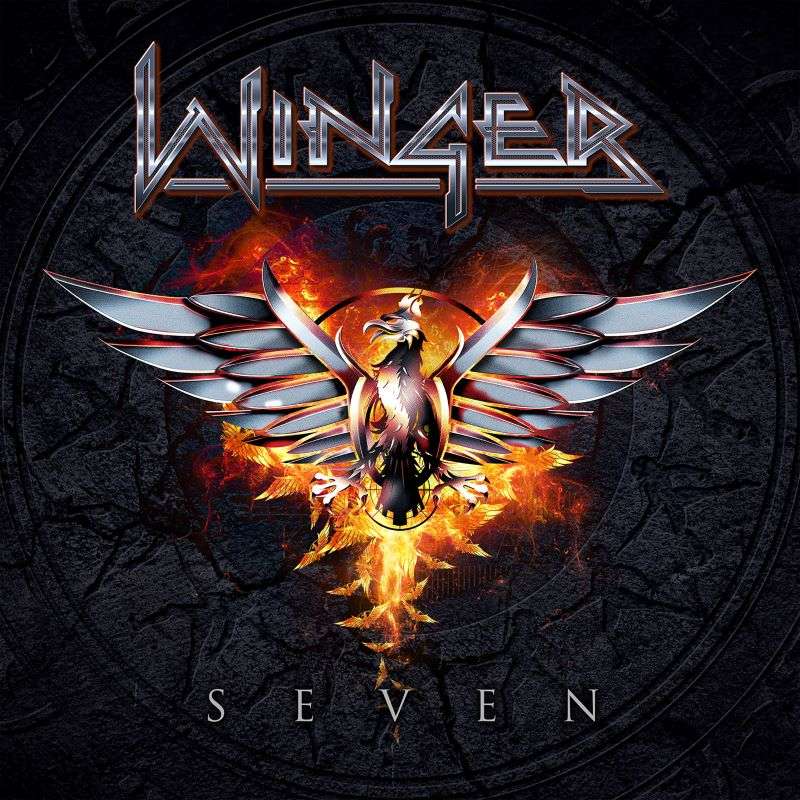 Review | Winger – Seven
Frontiers Music srl
Remember Winger? Sure, you do. The band around singer/bassist Kip Winger and star guitarist Reb Beach was very successful, in the late eighties/early nineties with albums like 'Winger', 'In The Heart Of The Young' and 'Pull'. After falling apart Kip Winger went on a solo career with at least three albums, while Beach made a name for himself with Whitesnake and more recent Black Swan and he recorded an instrumental solo-album as well ('A View From The Inside'). During the years the band reunited several times, toured, and released albums. But the glory days of some 30 years ago never came back though the music was quite good like the 2014 release 'Better Days Comin'.
The last couple of years the band had occasional gigs with their original line-up consisting further of drummer Rod Morgenstein and keyboardist Paul Taylor. They added also guitarist John Roth to the line-up (Giant/ Roth/Brock Project) during one of their reunions. In between the several commitments the band members had they did manage to write and record a brand-new Winger album simply entitled 'Seven'.
UNDERESTIMATED
Winger was considered somewhat of a 'pretty boy' band in the media but was grossly underestimated as these guys could and can play. All musicians are aces on their instruments and together they formed a very solid unit that was (and still is) delivering melodic heavy rock with a bang. Yes, it has been nine years since the last Winger album and in a way, they might have to start from scratch but believe me when I tell you that they do that in absolute beautiful fashion. Now considered veterans Winger kicks ass on 'Seven'. This album is filled with melodic high octane rock songs and Kip Winger sings better than ever.
BIG SONGS, BIG SOUND, BIG PERFORMANCES
Big songs, big sound, big performances, that is what 'Seven' has to offer. Starting out with the rocker (and first single) ,,Proud Desperado'' and ending with the epic monster track ,,It All Comes Back Around'' (take notice of that mad man solo of Reb Beach there) and basically anything in between like for instance ,,Stick The Knife In And Twist'' (Winger goes heavy metal!) there can be no doubt about this album. Winger is back, Winger rocks and shows how it is done! I am not going to bore you any further with more small talk, you need to hear and undergo this for yourself. Top notch stuff. Never held this for possible to be honest. After a nine-year recording hiatus this might be the comeback of 2023!
Release date: 5 May 2023