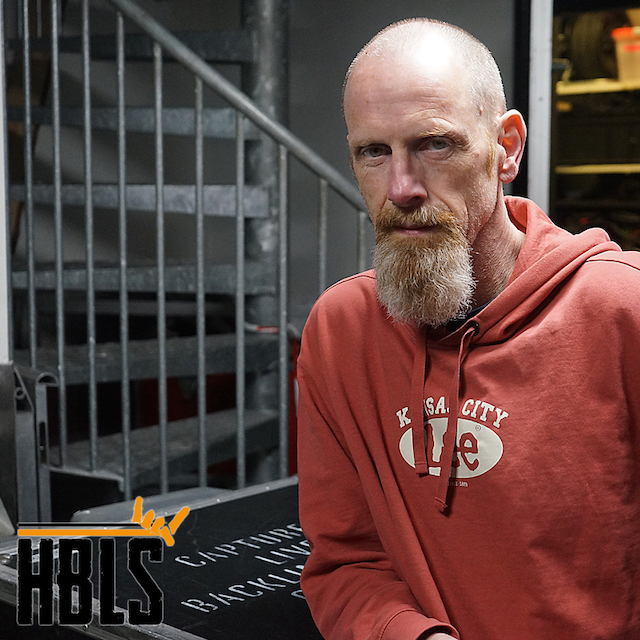 Interview | Elegy bassist Martin Helmantel
Headless to ignite the spark for Elegy's reunion
Supporting Geoff Tate and his band in Bochum (DE) are his guitar tandem's band Headless, with Leksi taking the opening slot on the remainder of the European tour dates. HeadBangers LifeStyle travels to Bochum famous Zeche venue to cover the show and join Headless for the story they have to tell…Right before the show news broke that the band's bass player Martin Helmantel reunites his old band the legendary Elegy for a tour and possible record.
With Headless singer Göran Edman (Malmsteen, Madison, Street Talk, Kharma, etc.) unable to participate in this running stint due to personal commitments, Headless hired another powerhouse vocalist to fill the void, closing the circle on the story of Elegy's reformation. None other than Ian Parry joined ranks for the tour, much to pleasure of Headless' Dario Parente and Walter Cianciusi.
ELEGY – THE REUNION
Meeting the band backstage, we are treated a warm welcome. Promoter Theo Samson present for an exclusive interview with the band's members, we hang at the catering room meeting tons of friends from the past. Walter and Dario prove to be the driving and igniting forces behind the reunion of the infamous Dutch metal-band Elegy. Being fans of the band's intricate guitar shreds and harmonized playing of guitarist-extraordinaire Henk van der Laars, they managed to get the reunion kicked into form. As Martin explains "… these guys hinted at it constantly, and we noticed a worldwide interest growing." 
When news broke on Friday and the touring caravan's day off on Saturday, Helmantel travelled home to find tons of mails packing his mailbox. "This news snippet really got the ball rolling on the reunion. Though it was in the making for a couple of months, it snowballed immensely". To the 'how' of this unexpected reunion Martin is clear; "We had some talks over the years. Of course. We always kept in touch. It always felt like unfinished business to us. Things just spun out of control without actually sitting down to address the matter. Yeah, and then suddenly you're at the table together clearing the air with smiles and laughter."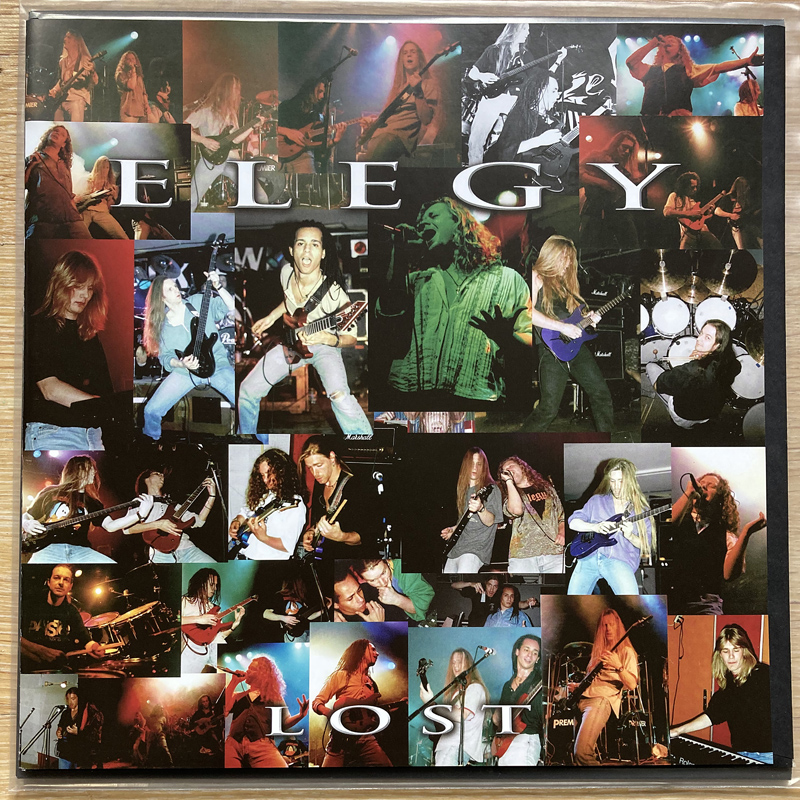 JAPAN
Obviously, things could be repaired easily judging how much fun and laughter is scattering in the backstage area. Ian and Martin always met face to face over the years, but it is a public secret Elegy's main man and defining creator Henk v/d Laars resigned with a reason. "Henk is up and running and embraced his guitar since. But hey; let's set up an interview with the maestro himself to paint you the picture!", the charismatic bass players roars laughing. "Let's schedule an exclusive first interview to feature on HeadBangers LifeStyle, what do ya think?!"
That is an offer which stands and lands. "Well, take your time, first the dust has to settle. We have to warm up towards the reunion and shape our future", he adds rapidly, avoiding to draw the agendas on the spot. "You know, we have even received offers from Japan already. Unbelievable how news travels fast." Addressing the options, Martin adds they have been requested to open for another renowned progressive metal band at their exclusive show; "… too soon. Way too soon. We need to get together. Create a setlist, stabilize the bond. Gilbert (Pot – guitars/keyboards) has kept busy as an arranger composer. Same goes for Dirk (Bruinenberg – drums), Ian and me. Henk has been active in music, but remotely. He has been working in venues and concerts as a technician and sound engineer mainly. He has not been actively involved playing his guitar and is currently practising and picking up his craft. Henk still has it, believe me!"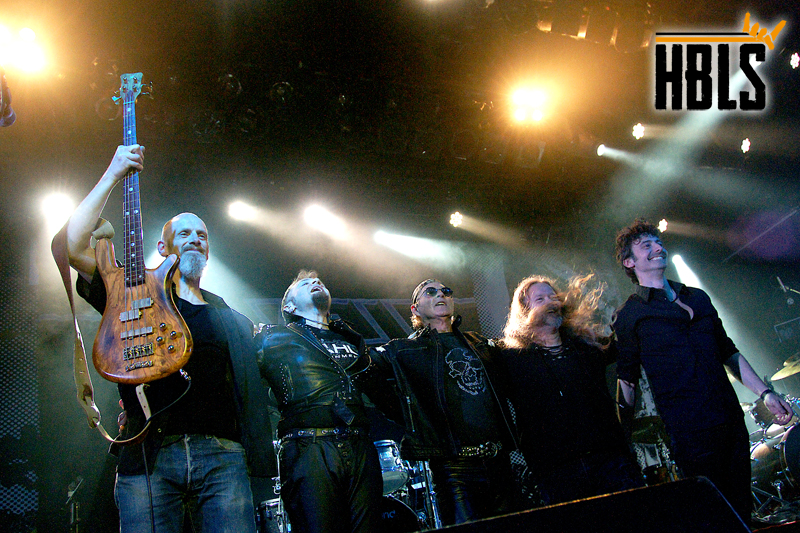 ELEGY AND HEADLESS
About Ian joining Headless Martin says; "… due to personal commitments Göran unfortunately couldn't join us. As Ian and I were already in close proximately for the Elegy reunion Dario and Walter proposed to give him a call. So now we are spending our time on the road with Ian and his practical jokes…" (Martin bursts into laughter.)
Jokes is the key element of fun and this is exactly what defines Headless. There's a pleasant atmosphere around the band. Martin showcasing his Italian "speaking skills", immediately answered by Walter who replies in Italian toned Gibberish. Laughter fills the room again. These vibes we see constantly when the band takes to the stage later that evening.
On a more formal note, the bass player reverts to the interest in Elegy again. "We only want to do this for the right reasons. We found out there's demand for this reunion. No, not at all do we think of the financial topic. In all honesty; we do not know what our market value is! We have management and bookers for that. There's a lot of contacts popping back up from the past and it is a pleasure to be in touch with them again. Serious interest indeed…", he emphasizes by dropping names of leading agencies, to continue; "… there's even two record deals on the table as we speak. We discuss the options and keep them open. Not leaping forward too fast, but it is becoming very serious in a very short time."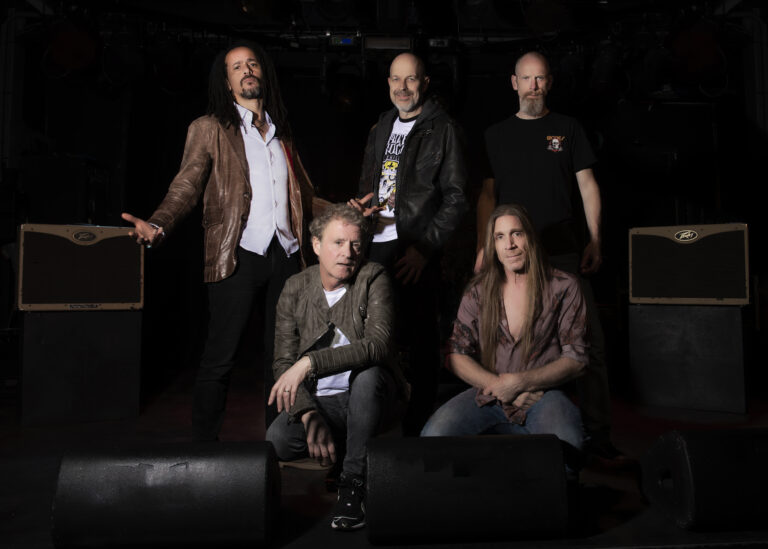 Curtain call for the band is nearing as we say goodbye, promising each other to catch up in the next couple of days to plan an interview as well as catch up with Walter and Dario to discuss their brand new single ,,Withered Flowers" that dropped in support of the current tour.
Header photo by Edwin van Hoof