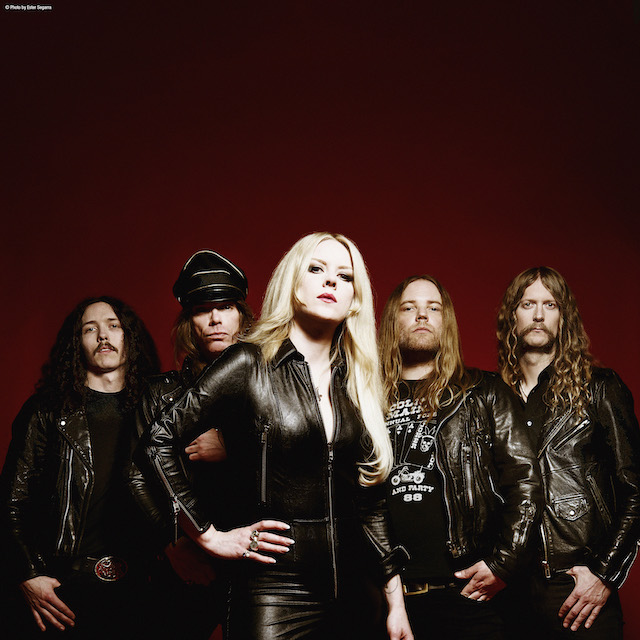 Interview | Beauty & Lifestyle with Lucifer vocalist
Johanna Platow Andersson
The Stockholm based heavy rock/metal band Lucifer definitely stands out. Lead by the charismatic and groovy singer Johanna Platow Andersson, Lucifer is heavily influenced by the 70s in all its facets but transferred that into their own glam and cult-like 70s identity. The origin of Lucifer goes back to 2014 when Johanna still lived in Berlin, Germany, and saw her band The Oath sadly going up in flames after the release of the self-titled debut that same year. Soon after, Johanna formed Lucifer to continue with her creative vision. The debut album `Lucifer I' [2015] gave her the kick-start she needed and she didn't go unnoticed.
FROM BERLIN TO STOCKHOLM
But again, the departure of a few band members forced her to make new choices. When she met Swedish multi-instrumentalist Nicke Andersson [The Hellacopters, Entombed, Imperial State Electric, Death Breath] Johanna not only found her new writing partner but also her husband. She moved to Stockholm, Sweden and it became a successful turning point for Johanna and Lucifer. Continuing with the release of `Lucifer II' [2018] and `Lucifer III' [2020], over the years the band stormed into Swedish and international charts, earned several nominations and did successful tours. Late 2021 Lucifer released their latest studio album `Lucifer IV' that proves that the band is still high up in the game.
When I got the opportunity to ask Johanna some questions, I thought this was the perfect opportunity to find out more about Johanna's beauty, fashion and lifestyle routine as well.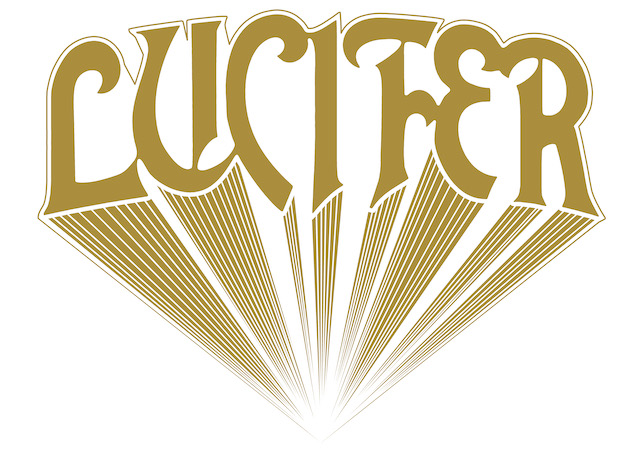 BEAUTY & FASHION
How do you like to present yourself as an artist on stage, in music videos and on promotional photos?
,,Proud, timeless and classy is always the goal. Maybe because I feel very vulnerable as a person. The make-up and the stage clothes are my armour, my protection shield.''
How much of a make-up "junkie" are you and what do you consider as your signature make-up look?
,,I suppose I spend way too much money on make-up but it's part of my job. I love a classic, old-school look: ivory skin, as morbid as possible, black eyeliner and very 70s make-up is what I keep coming back to since I was a teenager.''
What do we mainly find in your make-up bag and what are your most favorite make-up brands and products?
,,At home I use little to no make-up but on tour it helps me to get into character and to transform myself. Most make-up products I use are Dior, Yves Saint Laurent, Chanel.''
Do you have a specific hair routine and how do you deal with a bad hair day?
,,Either I go for natural air dried wavy hair or I blow-dry my hair 70s style, rounding the tips. I use mainly LUSH products in regards to shampoo, hair masks, conditioner and leave-in treatments. I love Super Milk and Revive by LUSH to smooth the tips of my hair and moisturize in between washing. Every three months I get my roots brightened as my naturally blonde hair got darker with the years and then I usually get an Olaplex treatment as well.''
Do you pay attention to skincare and how do you handle things while being on the road?
,,I'm a skincare junkie and I always use a variety of serums, facial oils, peelings, moisturizer, eye creams at home and on the road. I love face masks. It's crucial to cleanse the face thoroughly after using make-up, especially after playing a show. My favorite make-up remover is Bi-Facial by Lancôme, which removes waterproof make-up the easiest. It's also important to keep up with vitamins, supplements and proper hydration, especially on the road, to stay strong and healthy. I drink a lot of still water and I always start the day with a huge glass of warm water for best hydration.''
What do we mainly find in your wardrobe and where do you spend most money on?
,,My wardrobe consists of timeless & simple contemporaries, vintage items and custom made suits and dresses. Most important to me is a good black leather jacket, a good fitting pair of black jeans, vintage leather boots and plenty of vintage band shirts. I have hundreds of shirts but I always return to wearing the same ten favorites somehow.''
Where do you mainly like to buy your clothes and stage outfits?
,,I design my own stage suits and dresses and have them custom made for me. It's very random where I buy things. I travel a lot so I like to pick up things on my trips as memories.'' 
Who are your style icons?
,,A mix of 1970s Ozzy Osbourne, Stevie Nicks, Mick Jagger & Patti Smith.''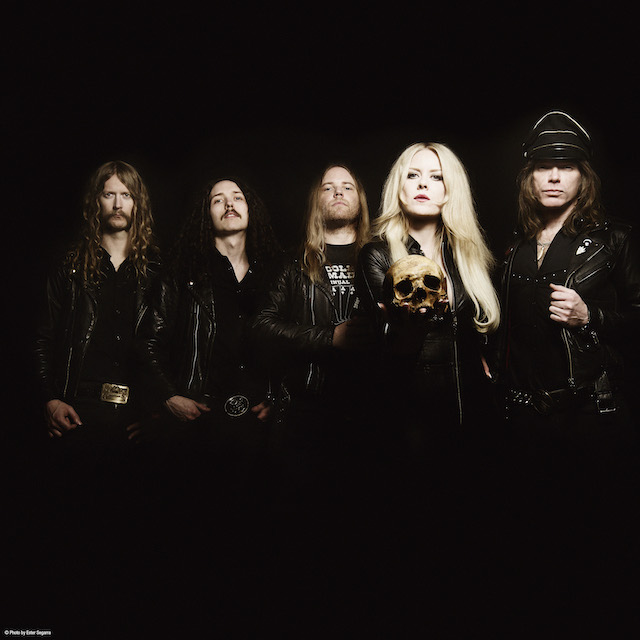 SPORTS & LIFESTYLE
What do you do to keep fit, healthy and creative? And how do you keep up on the road?
,,I hated and avoided sports my whole life but in the past couple of years I surrendered and started to take long walks several times a week and do some work outs at home. Yes, I know I should do more but my life is very busy. But I also love swimming and have started playing badminton recently.
My diet is pretty healthy and mostly plant based, gluten-free and dairy free. I drink lots of water and drink alcohol only socially when I'm on tour or when I go out, which is not very often these days. My vice is coffee, a few cigarettes a day and that I like the occasional chocolate. I guess I'm pretty disciplined but also like to enjoy life. To stay creative, I don't need any help. The ideas always flow.''
What mainly goes in your shopping cart during the daily/weekly round in the supermarket?
,,Ginger, avocados, tomato, salad, hummus, artichokes, olives, a good olive oil, hot sauce, almond milk, nuts, granola, oat yogurt, good coffee, herbal teas are daily things I eat. In general lots of veggies, some fruit, gluten-free bread and some eggs are my must haves in the fridge.''
What kind of a neighbor are you?
,,Since we live sort of in the wilderness we don't even know our neighbors. Except for our occasional rehearsals, some music blasting and me gardening you wouldn't know we are there. We like our privacy and stick to ourselves.''
What do you do to contribute to a cleaner and healthier planet?
,,Try to eat as little animal product as possible. Besides a little fish once a week, an egg here and there and sometimes a bit of cheese my diet is plant based. Also, I'm more of a quality, opposed to quantity person. I hate cheap products and rather buy quality things that last longer when it comes to clothes, electronics, furniture, etc. If there is an eco-friendly version of something I need, like for example cleaning products, food etc., I will always go for the environmentally friendly option.''
Are you a binge-watcher, snuggle on the couch type, love to read books, listen to music, walk in nature and enjoy art and culture? OR are you the going out type, crashing every party in town, hang out with friends, see live shows whenever you can, the rock 'n roll lifestyle?
,,ALL of the above. 90% hermit / 10% party animal!''
How did YouTube and social media change your world?
,,Torn here. I miss the analogue days that I grew up in. Things were simpler or more complicated, depending on what angle you look at it. Social media has perks but is also a curse. Believe me, I contemplate daily erasing all my socials.''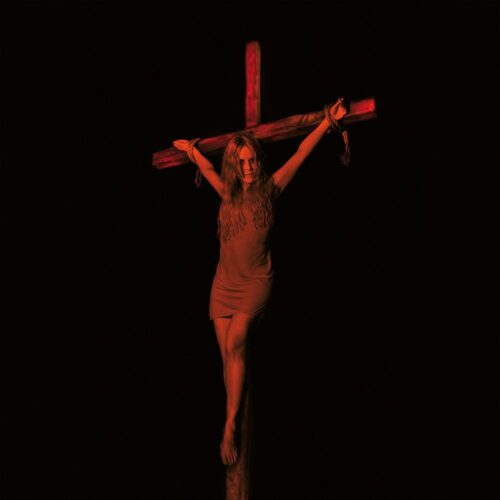 LUCIFER & BAND LIFE
What or who sparked you to become a singer/musician in the first place and how old were you?
,,Madonna, when I was about 7 years old, reinforced by Glenn Danzig, when I was 14.''
What makes Lucifer different from other bands in the heavy 70s influenced rock genre?
,,That is up to the listener but I do believe no one sounds like us. We have our own style and we are extremely passionate about every detail without taking ourselves too seriously.''
What do you like so much of the 70s era in general?
,,Sonically and aesthetically it's the best period in my eyes. Music, production, fashion and design was at its height and never got any better.''
What does it take to function in Lucifer and to make things happen?
,,Me – haha! I manage the band and it is a full-time job. I want to quit all the time because I'd rather spend all my energy on music but if I want things to be done well for the band or done at all I have to do it myself.''
What kind of a band mate are you?
,,You can count on me but you also have to endure my very black humor.''
What are the main reasons people should buy the new album `IV'?
,,I'd say it is a very solid rock album.''
About
Heavy, 70s influenced rock, metal band, located in Stockholm, Sweden. Formed in Berlin by vocalist Johanna Platow Andersson in 2014. Also featuring multi-instrumentalist Nicke Andersson [Hellacopers, Entombed a.o.]
Genre
heavy, rock, metal, 70s, doom
Website
https://linktr.ee/LuciferTheBand
Social
Tags