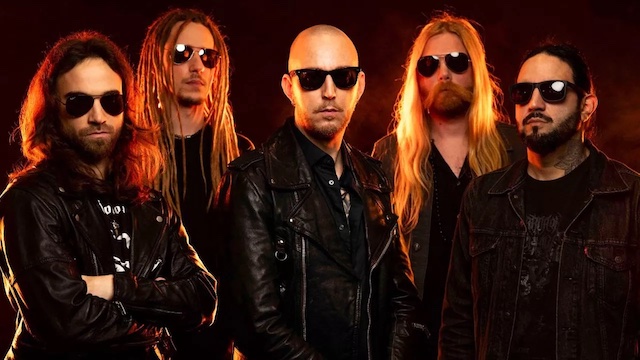 News | Soen Release Video ,,Memorial"
The title track of their upcoming album
+++OFFICIAL PRESS RELEASE BY SILVER LINING MUSIC+++
Soen released video for title track of upcoming album `Memorial'.
European tour in September & October. Extra UK date announced O2 Shepherd's Bush Empire – Friday 13 October 2023.
WATCH VIDEO FOR THE TRACK ,,MEMORIAL" HERE:
SOEN ABOUT THE NEW SINGLE
Soen have unleashed the single and video for the title track of their new album Memorial, which is set for release on September 1st via Silver Lining Music. For pre-orders go to this location.
A meeting of melodic magnitude with face-crushingly heavy guitars and driving rhythms, the new single 'Memorial' has a ferocious groove, underlying the weighty subject of war and evocative vocals of Joel Ekelöf.
"It is a song to remind us of the victims of the power games that our so-called leaders play", comments founding member and drummer Martin Lopez.
"It's about PTSD" explains vocalist and co-founding member Joel Ekelöf, "and the effect war has on people like you and me that are sent to kill and die and have to pay that price for the rest of their lives."
Video concept and story by TERRA (here).
Watch/Listen to the recently released 'Unbreakable' here.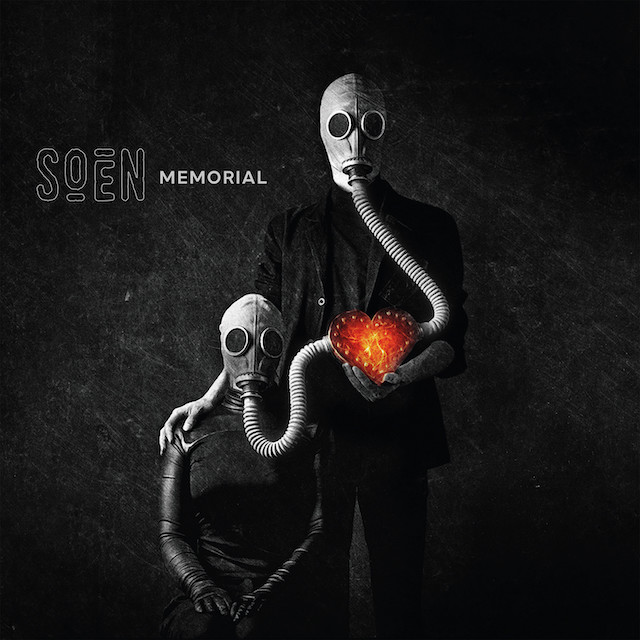 ABOUT SOEN
Never ones to take the restrained path, Soen face down the ills and ways of current society with a crisp, wounded venom that betrays their pain, anger and frustrations. Each guitar carries a greater serrated edge, each melody a richer heart, each lyric a soul and spleen venting definitive proclamation. At the same time, Soen's unique blend of progression, aggression, and beauty shows more maturity than ever before.
Soen have been building up to this moment for years and now they're here with Memorial, which is an inspiring modern hard rock classic.
Following an incredible set at this year's Download festival, Soen, completed by Lars Enok Åhlund (Keyboards and Guitar), Oleksii 'Zlatoyar' Kobel (Bass) and Cody Ford (Lead Guitar), have added an extra date to their upcoming 'Memorial' European tour, which will kick off in September. It's their only UK date to be announced so far, at London's iconic O2 Shepherd's Bush Empire on Friday 13th October.
MEMORIAL 2023 TOUR DATES
20.9 Odense (DK) – Posten
21.9 Copenhagen (DK) – Amager Bio 22.9 Berlin (DE) – Kesselhaus
23.9 Leipzig (DE) – Täubchemthal 24.9 Warsaw (PL) – Progresja
26.9 Prague (CZ) – Palak Akropolis
27.9 Zurich (CH) – Komplex 457
28.9 Munich (DE) – Backstage Werk
29.9 Vienna (AT) – Simm City
30.9 Bologna (IT) – Locomotiv
3.10 Bilbao (ES) – Kafe Antzokia
4.10 Porto (PT) – Hard Club
5.10 Lisbon (PT) – Lisboa Ao Vivo
6.10 Madrid (ES) – La Paqui
7.10 Sevilla (ES) – Custom
8.10 Murcia (ES) – Garaje
10.10 Barcelona (ES) – Apolo
11.10 Lyon (FR) – Ninkasi Kao
12.10 Sint Niklaas (BE) – De Casino
13.10 London (GB) – O2 Shepherd's Bush Empire
14.10 Amsterdam (NL) – Melkweg
15.10 Paris (FR) – Élysée Montmartre
17.10 Frankfurt (DE) – Batschkapp
18.10 Strasbourg (FR) – La Laiterie
20.10 Cologne (DE) – Essigfabrik
22.10 Hamburg (DE) – Knust
Tickets for the shows are available here.
More dates to be announced soon.
Memorial will be released on September 1st 2023, via Silver Lining Music. Available as a Deluxe CD, 12" Vinyl Album in Black and colour variants, digital formats and special D2C products and bundles. For pre- orders, go to this location.
MEMORIAL TRACK LISTING
Sincere
Unbreakable
Violence
Fortress
Hollowed (feat. Elisa)
Memorial
Incendiary
Tragedian
Icon
Vitals
SOEN IS
Joel Ekelöf – Vocals
Martin Lopez – Drums
Lars Enok Åhlund – Keyboards and Guitar Cody Ford – Lead Guitar
Oleksii "Zlatoyar" Kobel – Bass
FOLLOW SOEN
www.facebook.com/SOENMusic
www.twitter.com/SOENmusic
www.instagram.com/SOENmusic
www.SOENmusic.com