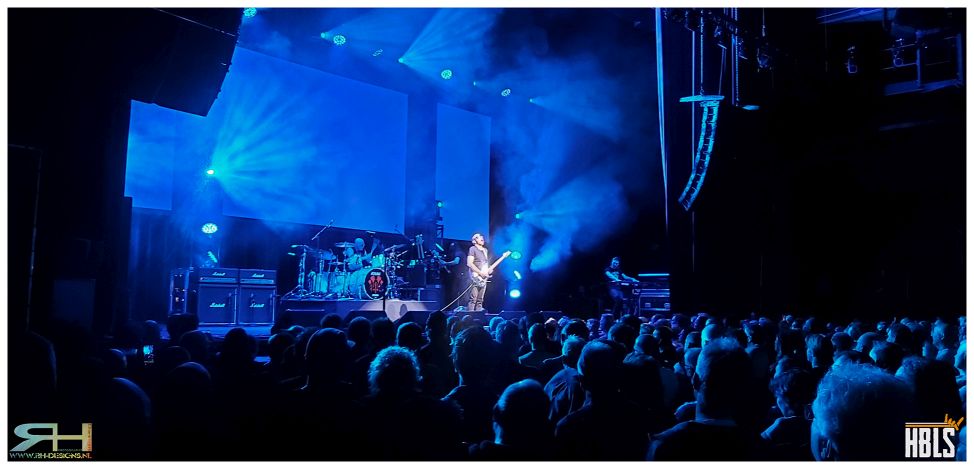 Live | Joe Satriani – Parkstad Limburg Theater – Heerlen [NL]
15 April 2023
At last, after 3 years, the show of guitar virtuoso Joe Satriani could finally take place. Joe Satriani is on his 'Earth Tour' 2022/2023 in support of his latest album `The Elephants Of Mars'. Last Saturday is the third and final show in the Netherlands for this leg of the European Tour (after Amsterdam and Enschede). After this, the Satriani caravan will continue touring the rest of Europe.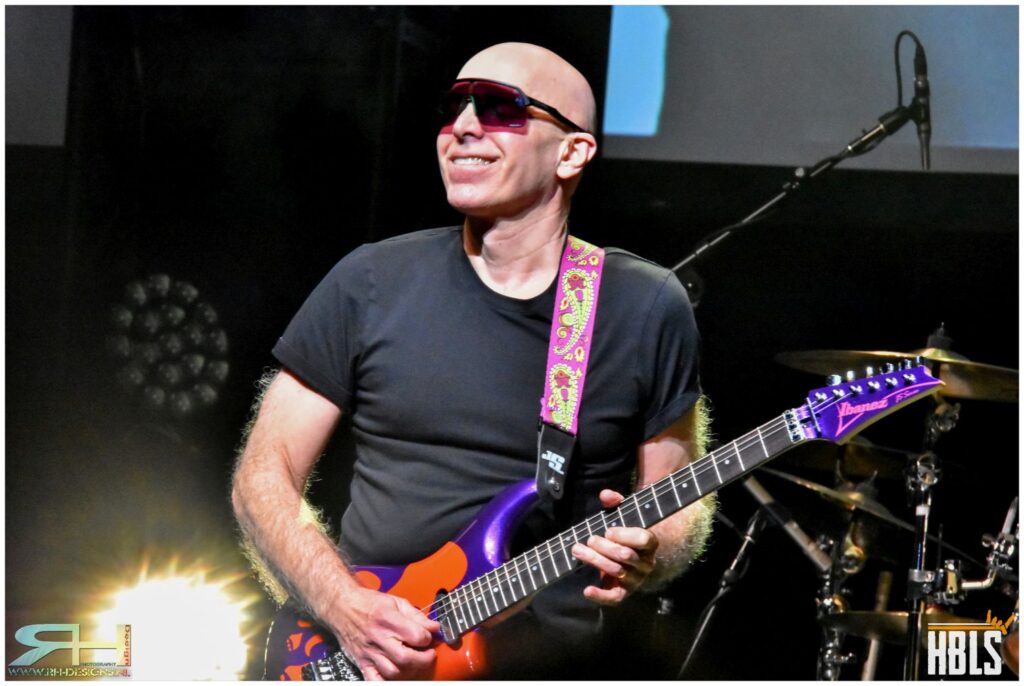 Arriving at the beautiful Parkstad Limburg Theater in Heerlen, I was pleased to see I was not the only one who had found his way to the theater for an evening of Joe Satriani. The show was just short of being sold out, so we had a nicely filled venue with fans and enthusiasts.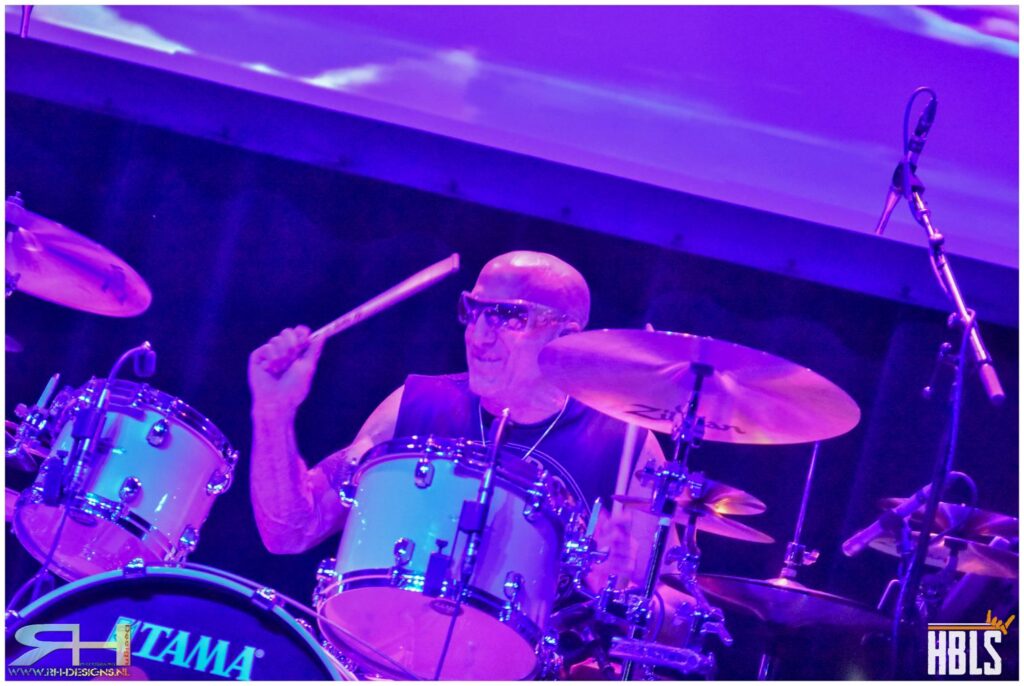 The show starts at 8:30 pm sharp and I must say that the momentum is right there with the first songs. ,,Nineteen Eighty'', ,,Sahara'' and ,,The Elephants Of Mars''. The sound is fine, although Kenny Aronoff's drum sound could have been a little more on point. It was a little flat for my taste and could have been a bit edgier. Bassist Bryan Beller was blessed with a super fat sound and Australian keyboardist Rai Thistlethwayte got a nice spot front stage. He was also responsible for rhythm guitar during some of the songs.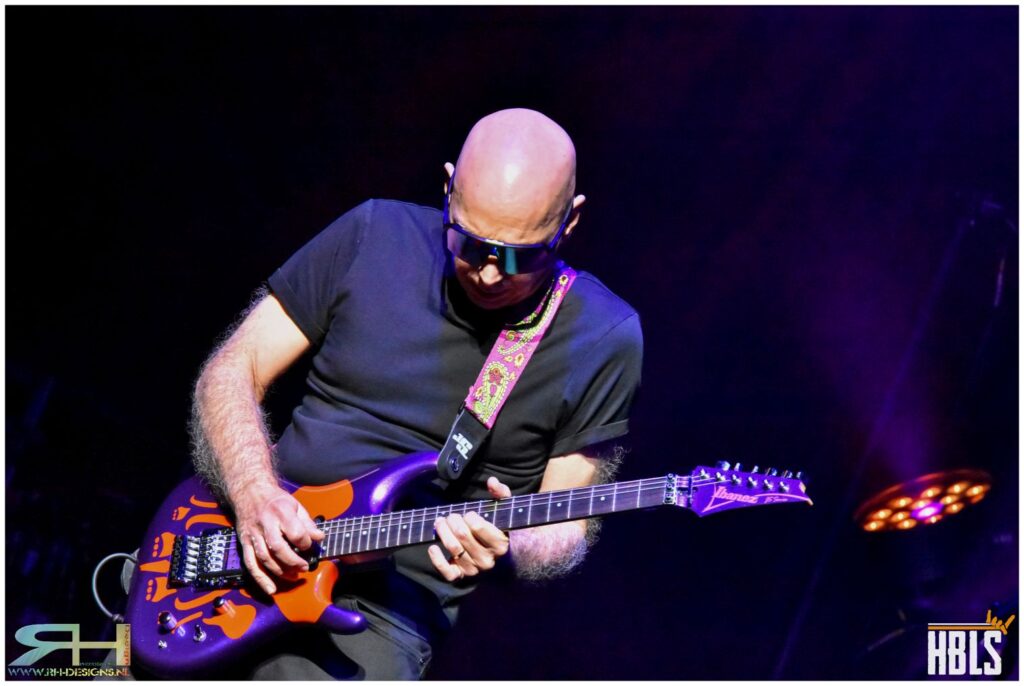 SPOTLIGHT
But of course the spotlight (literally) throughout the show is on the grandmaster himself. It is his party anyway! His recognizable guitar sound is sublime. Between songs he speaks to the audience, but the main thing is to celebrate his music. The light show is atmospheric and, apart from the large video screens, there are no decorations. It's all about what these four men show on stage today. As you might expect, that is in the 'top-of-the-bill' category.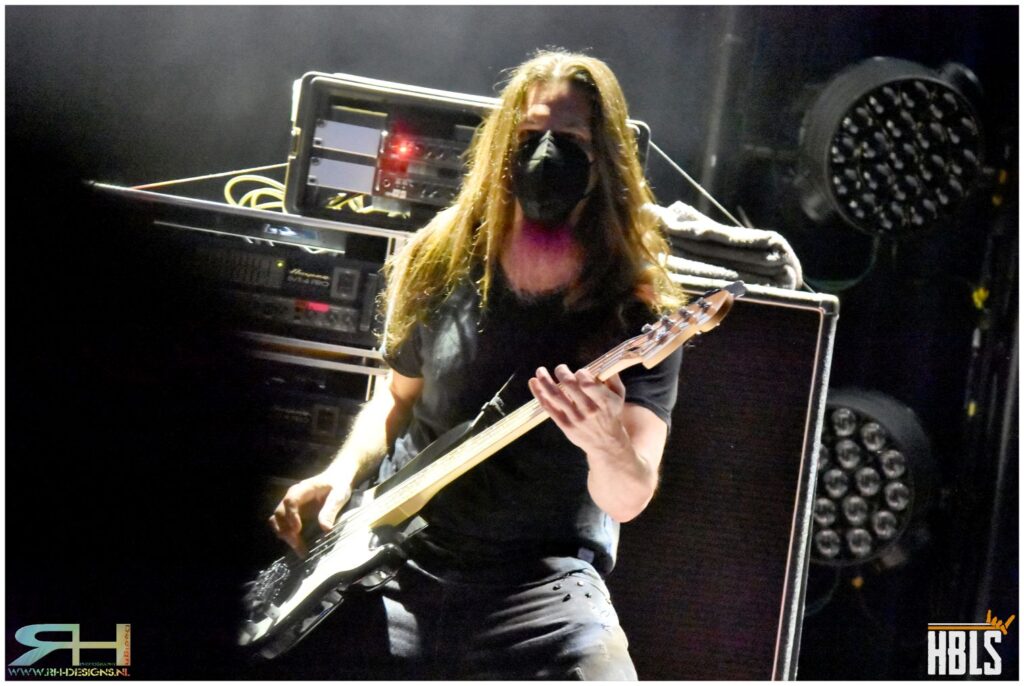 TWO SETS
The show is split into two sets, so we face a 15-minute break after the 12th song [,,Summer Song'']. This is something I will probably never get used to, as it gets in the way of the flow of the show quite a bit. Especially since the second set starts with a drum solo by Aronoff. Fine in itself, but to start with that after a 15-minute break? Certainly not a choice I would have made.
Fortunately, the vibe is quickly picked up again with ,,Energy'' and ,,E 104th St NYC 1973'', after which keyboardist Rai gets his moment to shine. Again, this is a fine keyboardist, but the solo spot is boring and the sign for many to move towards the bar for a drink.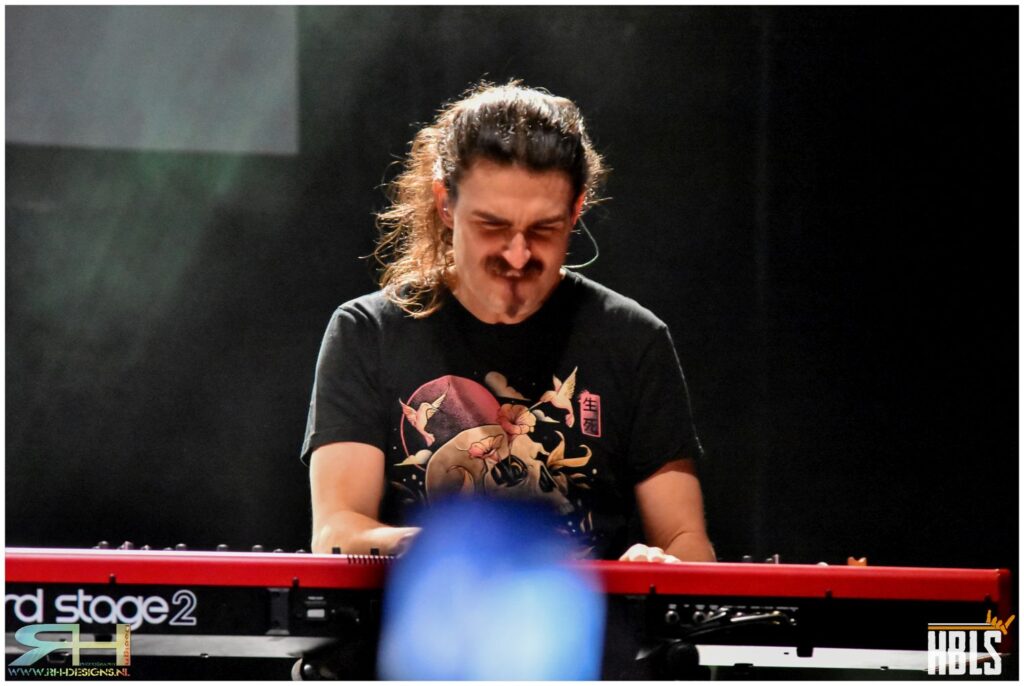 So the momentum of the first set is a bit off and I think that is also due to the choice of songs. Where the first set is more up tempo, the choice of songs during the second part of the show are more intimate and reveal a more jazzy/funky side of Satriani. That said, it's all played in a super impressive 'Out Of This World' way. No one can argue with that. The skills of these musicians are just breathtaking.
SOUND ALIKE
On a very personal note: after over 120 minutes of instrumental music, I do very much miss a nice vocal line. No matter how great it all is, it comes to a point I find it all starts to sound a bit alike. The purists among us will probably experience this differently, but in combination with a band like, say, Chickenfoot, I enjoy Satriani's skills more.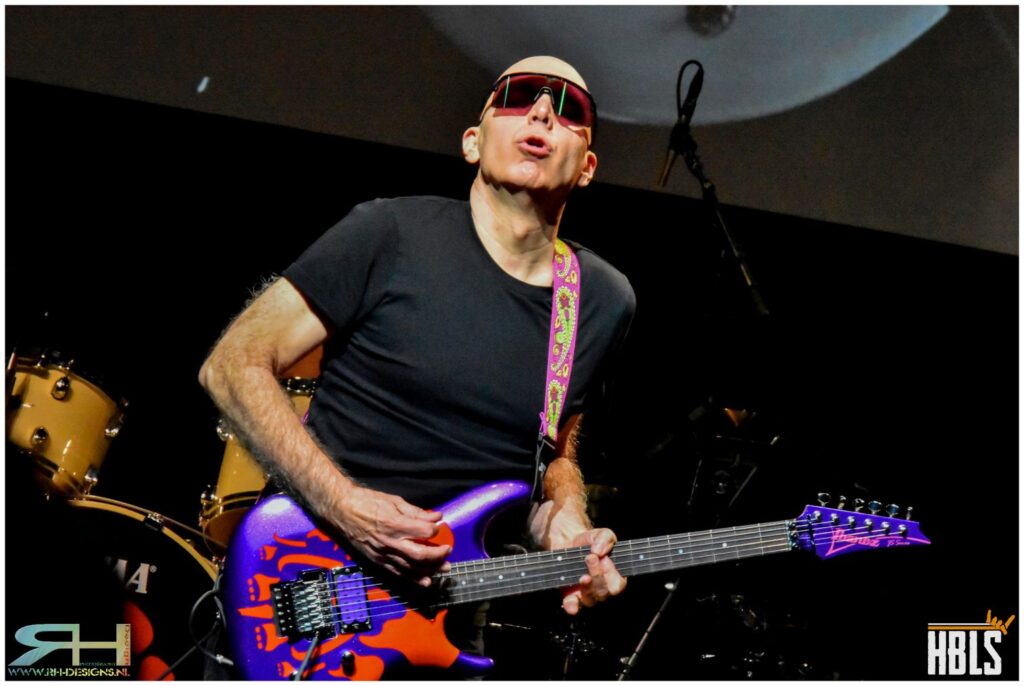 However, none of this takes away from the fact that this man, in terms of guitar skills and techniques, is one of the greats walking this earth. The 120-minute show gave us songs from Satriani's entire oeuvre. A fan certainly can't complain about that, and that's what it's all about in the end. We got to enjoy no less than 24 Joe Satriani presents, performed in an impressive way that few can. That alone is a reason to go home with a satisfied feeling and a smile on my face.
JOE SATRIANI SET 1:
Nineteen Eighty
Sahara
The Elephants Of Mars
Ice 9
Thunder High On The Mountain
One Big Rush
Blue Foot Groovy
Flying In A Blue Dream
Spirits, Ghosts And Outlaws
Faceless
Crystal Planet
Summer Song
JOE SATRIANI SET 2:
Drum Solo
Energy
E 104th St NYC 1973
Keyboard solo
Cool #9
Ali Farka, Dick Dale, an Alien and Me
Shapeshifting
Teardrops
Luminous Flesh Giants
If I Could Fly
Always With Me, Always With You
Satch Boogie

Encore:
Crowd Chant
Surfing With the Alien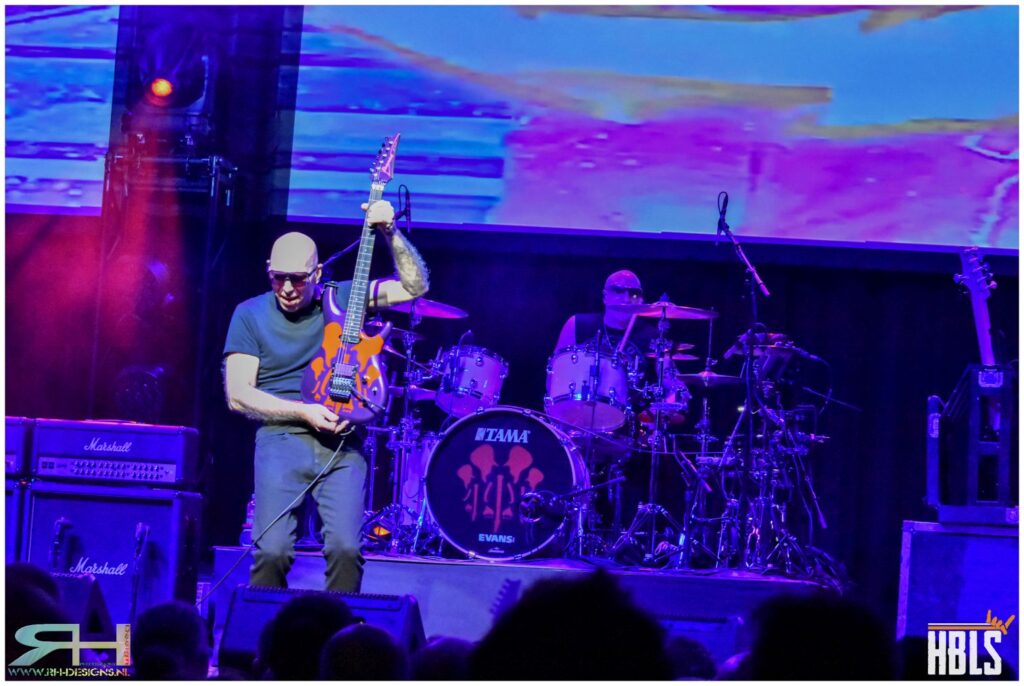 All photos by Raymond Helebrand