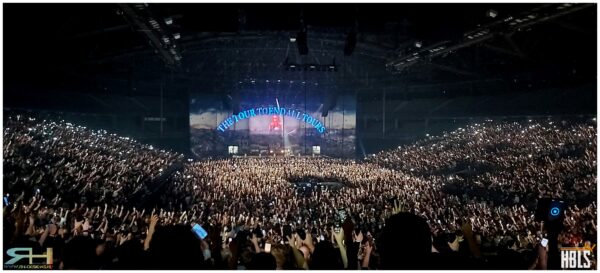 Live | Sabaton [BabyMetal & Lordi] – Sportpaleis-Antwerp [B]
13 May 2023
As part of their "The Tour To End All Tours 2023", the gents of Sabaton were once again at the Sportpaleis Antwerp in Belgium last Saturday. The tour will take Sabaton to 21 cities in 14 countries. Sabaton will present their biggest and most spectacular show to date in Europe's biggest arenas, including the Sportpaleis. As support act they had brought Finnish shock rockers Lordi and special guest of the evening were the immensely popular Japanese ladies [and gentlemen] of BabyMetal.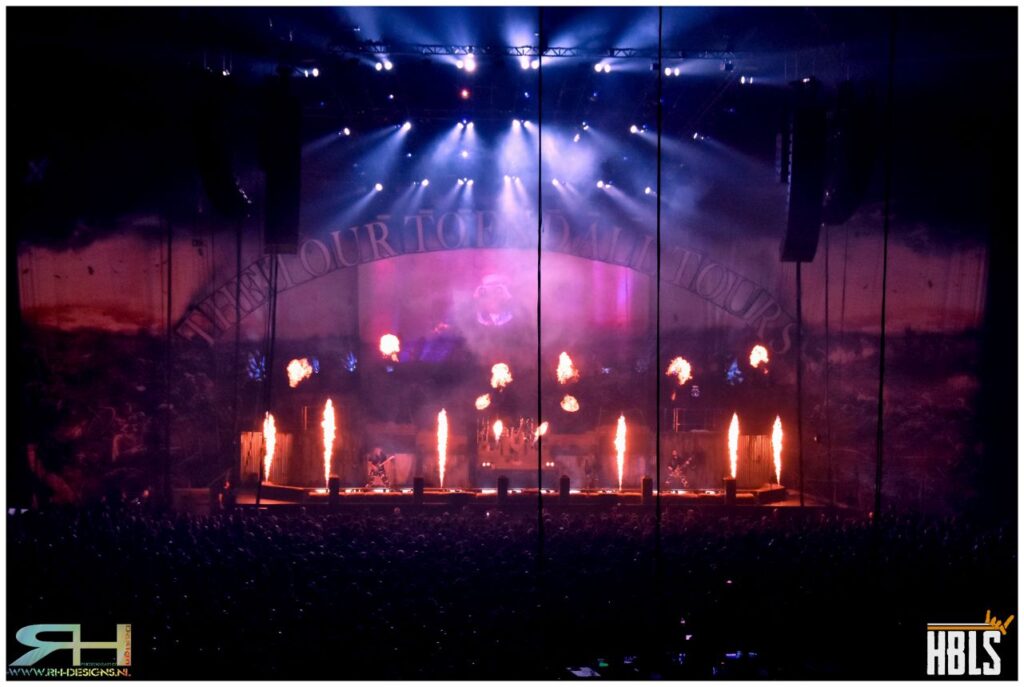 Arriving in Antwerp, it was immediately clear that the audience had arrived in large numbers and the local road network had a problem coping with this peak. But not to worry, with a bit of patience and luck, I quickly found a parking spot and made my way to the Arena.
LORDI
Lordi got to kick off the evening and did so in an already well-filled hall. Their sound and lighting were excellent and as far as you can tell from them, they seemed to be enjoying themselves as well. Due to the monster suits they are wearing it is of course hard to read their body language. Consequently, the hard rock / heavy metal the band brings manages to hit the right note with the audience. The set list of the band consists of 3 songs from their latest album 'Screem Writers Guild' and further material from the early days of the band. A great opening act of the evening.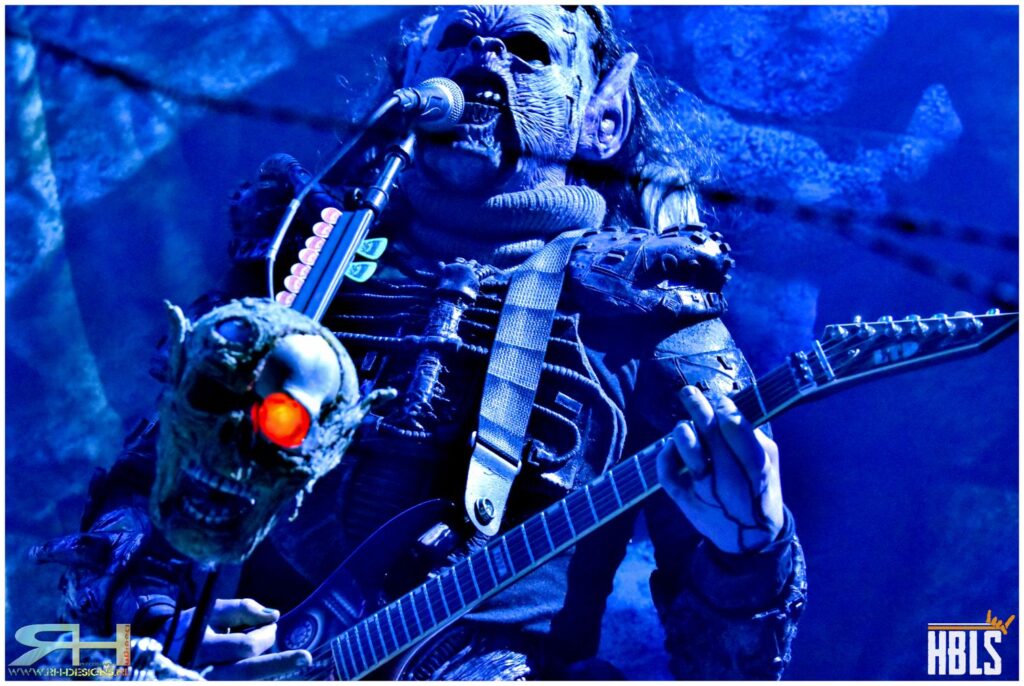 SETLIST LORDI
Dead Again Jayne
Would You Love A Monsterman
Thing In The Cage
Blood Red Sandman
Lucyfer Prime Evil
Devil Is A Loser
Who's Your Daddy?
Hard Rock Hallelujah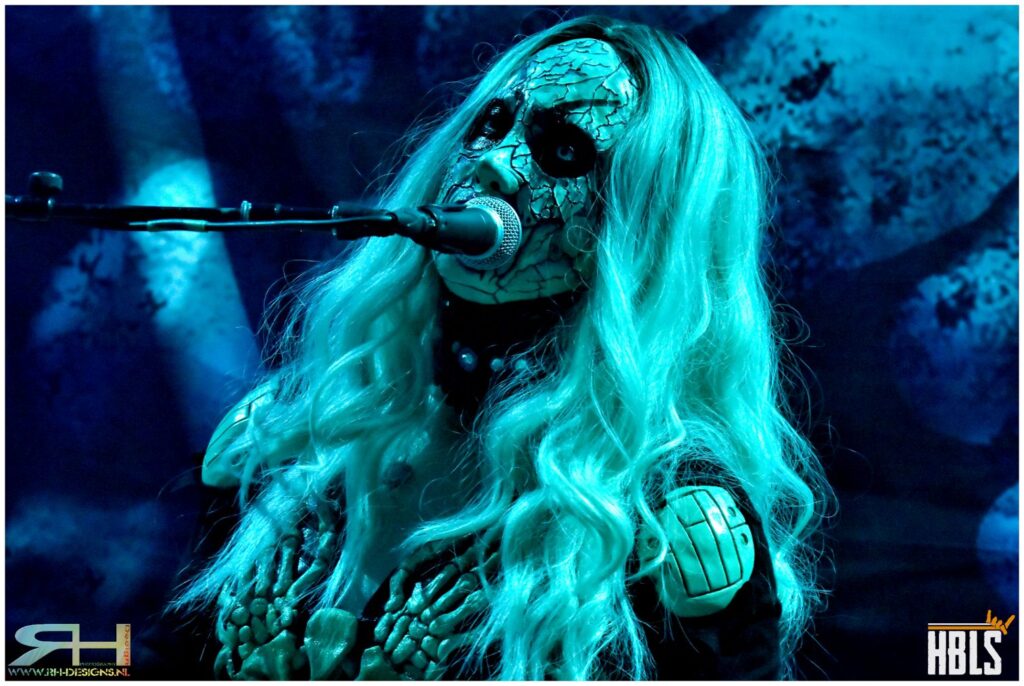 BABYMETAL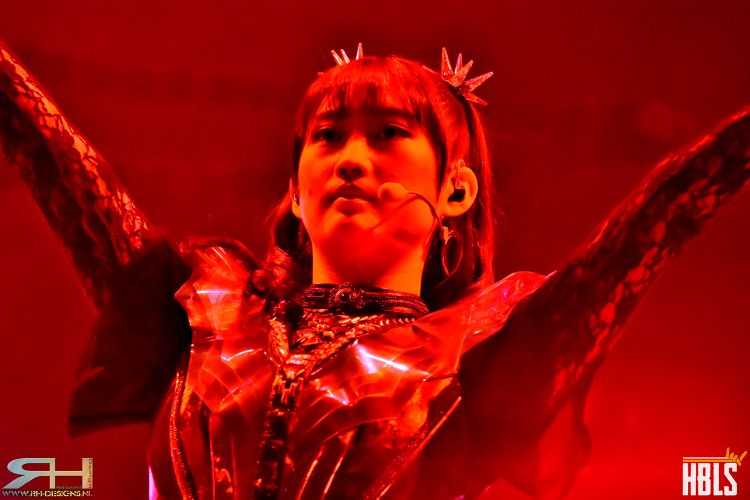 The next musical stop is Japan's BabyMetal. Basically this metal, singing and dancing group, consists of three women. Suzuka Nakamoto (Su-metal), Moa Kikuchi (Moametal) and Okazaki Momoko (Momometal), but live they are joined by an amazing backup band called the Kami Band. Since I had never heard of this phenomenon before, except for the name, it was a total surprise to me what would await me and the audience. During the first tones of opening song ,,Baby Metaldeath'', I was very pleasantly surprised by the great sound that this 5-piece [backup band] managed to put down.
The lights came mainly from behind and was not exactly ideal for taking photos. The 3 singers came on stage in a line and enthusiastically did their dances and varied vocals. In the photo pit you could see that all photographers had to get used to this act, because this is not an act you expect by default during a metal show. However, you can find a lot of things about this act, but it was incredibly tight played and that coupled with a super sound.
So the crowd reaction was very good and I think there were quite a few die-hard Baby Metal fans in the audience. Personally, I think I try to process it as the Japanese Heavy 'Baby' Metal version of K3. It must be an age thingy then, because even though I do understand what people find appealing about this, this was not my piece of cake.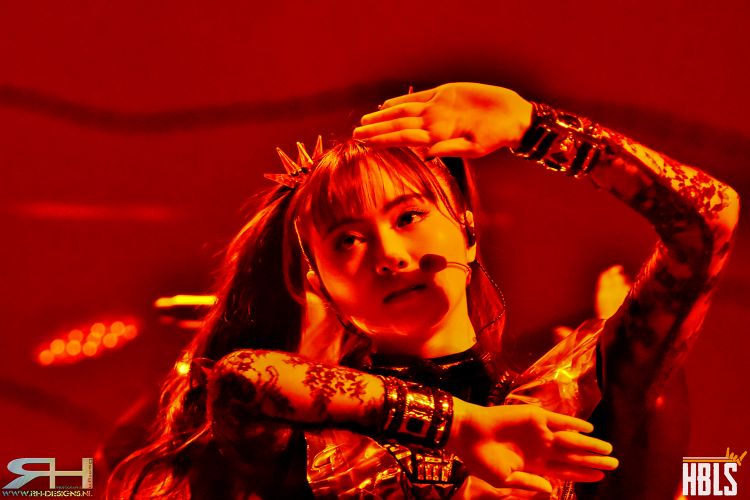 SETLIST BABYMETAL
Baby Metaldeath
Megitsune
Pa Pa Ya!
Divine Attack – Shingeki –
Monochrome
Gimme Chocolate!!
Road Of Resistance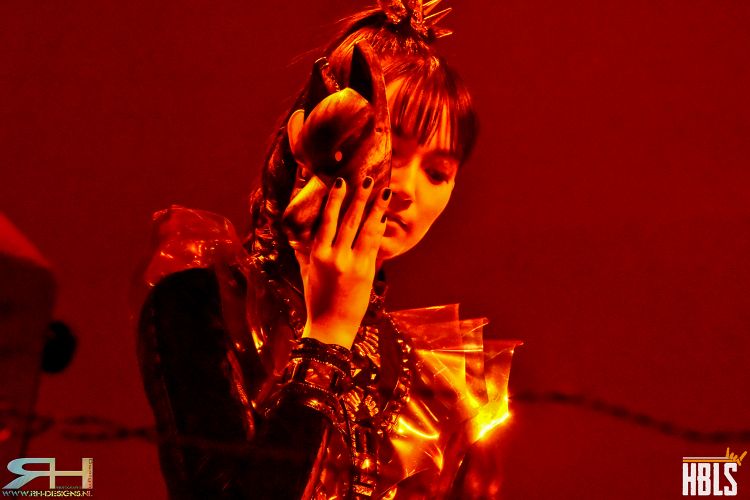 SABATON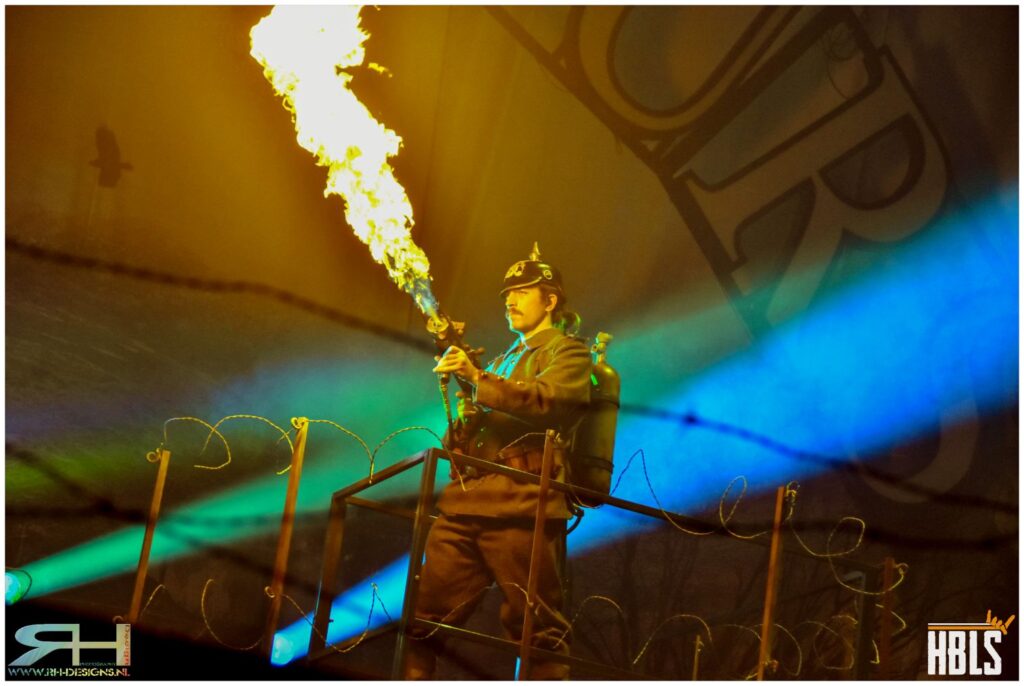 Sabaton's performance begins with the intro for ,,Sarajevo'', and then there is an explosion. A nice deliberately set up wrong start to the performance. The real start is done with intro ,,Sun Tzu Says'', and then the party fully erupts with opening song ,,Ghost Division''. Entirely in Sabaton style, the visual aspect of the show has again not been skimped on, for this production.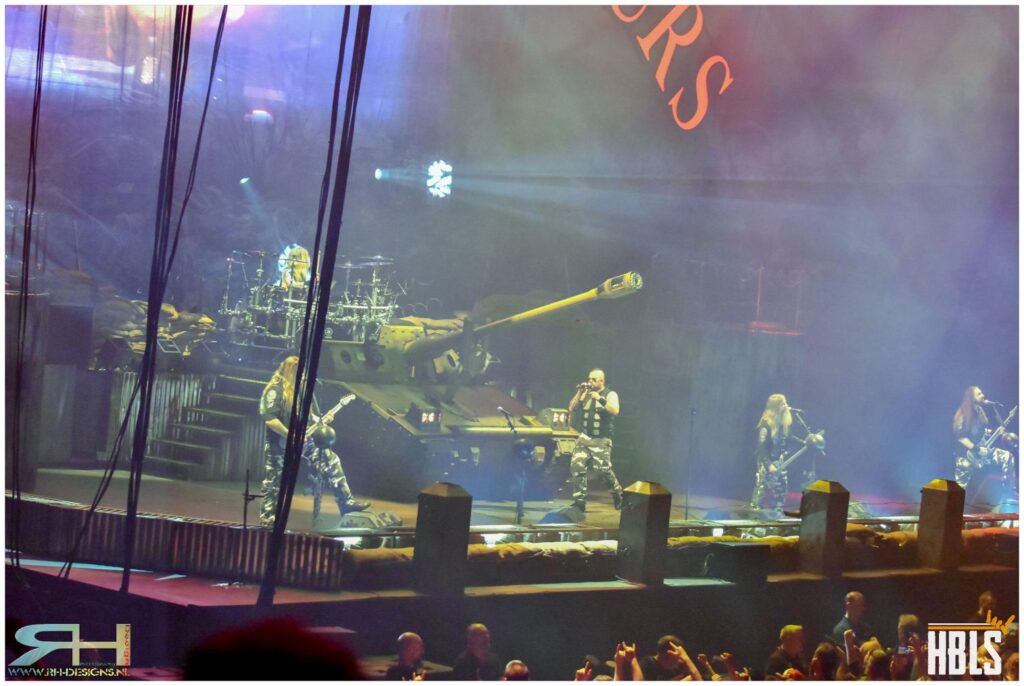 Figurines, an immense light show, explosions, snow, confetti, and lots of fire [did I mention the fire yet???], nothing is too much to add power to the show. It is certainly true that this is one of the greatest productions of the moment.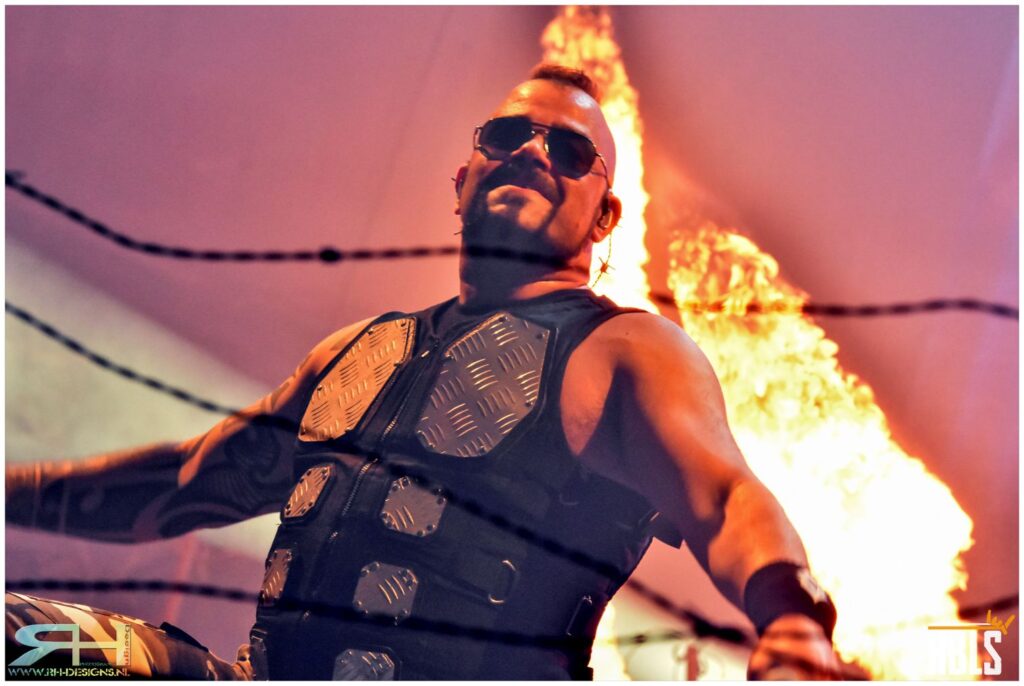 The visitors get absolute value for money. Once again, Sabaton delivers a show that makes you want to lick your fingers. Musically, gentlemen Joakim Brodén [vocals], Pär Sundström [bass], Chris Rörland [guitar], Hannes Van Dahl [drums] and Tommy Johansson [guitar] stand their grounds!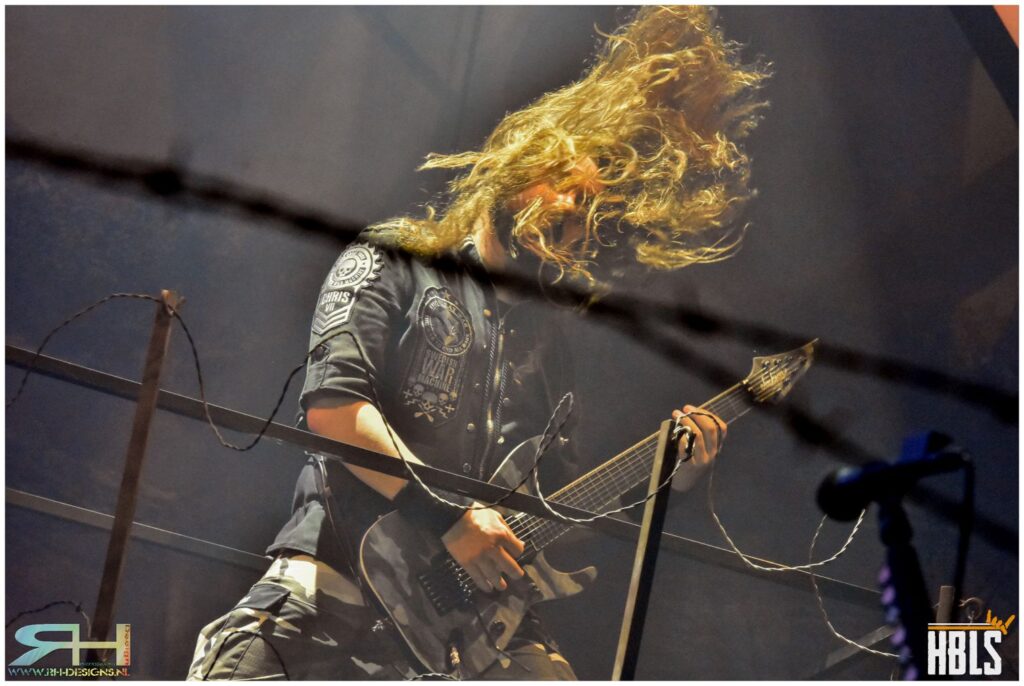 A night at Sabaton is therefore a guarantee for a great night of heavy metal and the audience enjoys the hits that this band plays. Secretly, we are dealing with a dyed in the wool band that knows the ropes for a long time. With hard work, quality and continuity, the band has managed to build a loyal fan base. And those fans get what they came for!!!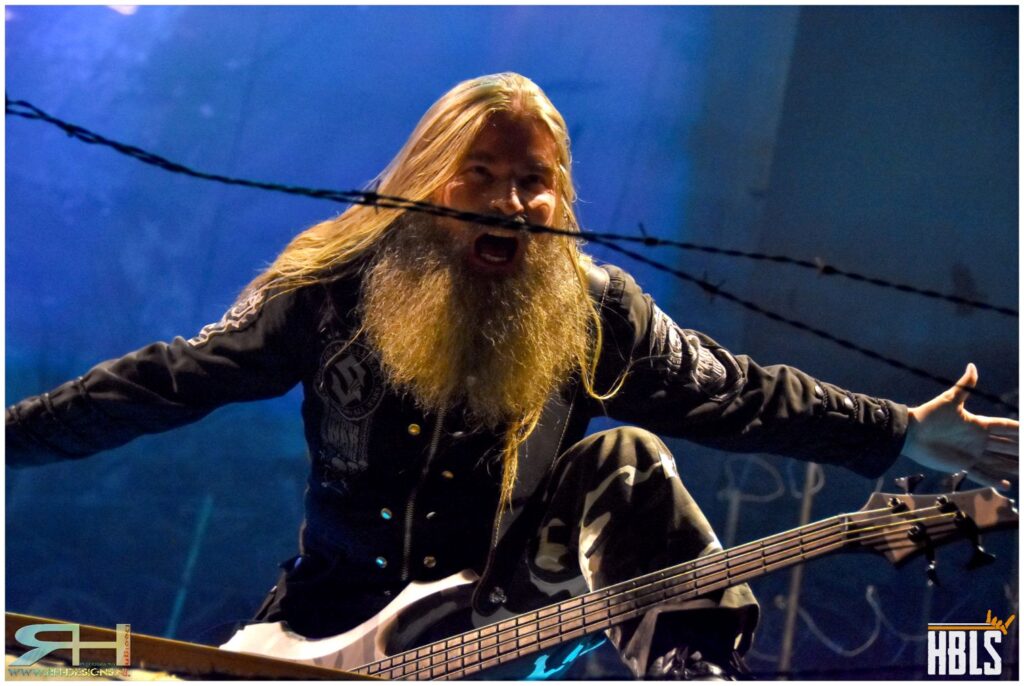 Even if you do not like Sabaton's music, this live show is still an experience to see. Between songs there is relatively little talking, let the music speak is the device. However, bassist Pär does take his moment and speaks quietly to the audience and especially about what we have had to endure over the past few years. The "experts" talked about the end of times and if we were to go through this period at all, it would never again be possible to organize such large events as before the pandemic. People would then have no need for them at all!!! Well these "experts" were clearly wrong, because the Sportpaleis is packed with frenzied fans and Pär's statement marks a wonderful moment in the show.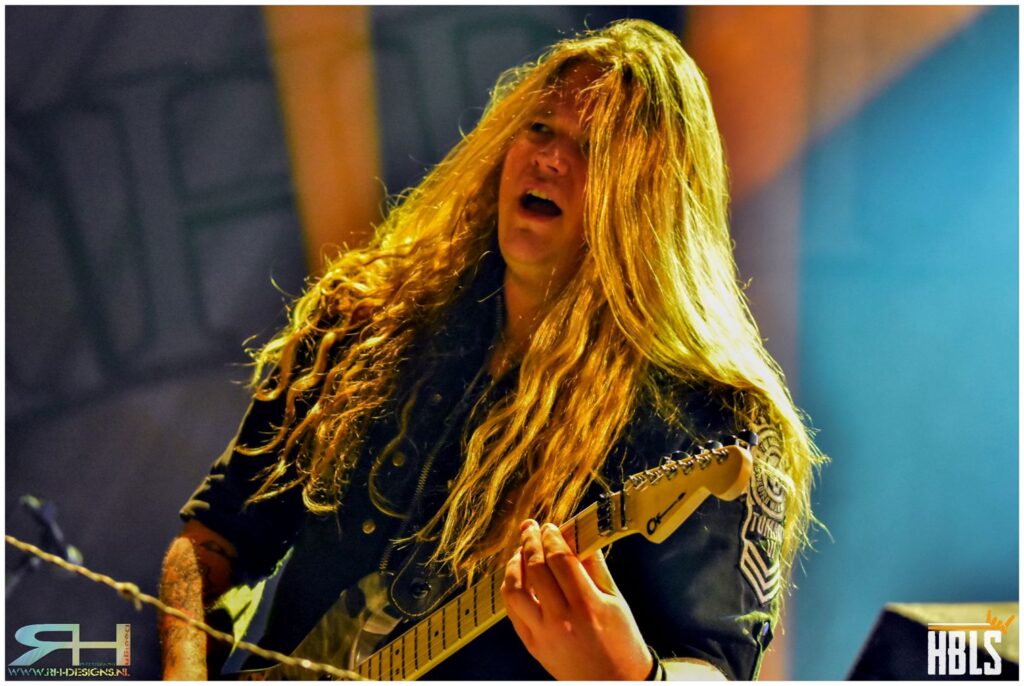 It should be clear that a Sabaton show is an experience you just have to see. Everything is right and if you want to complain at all it is probably that the whole show is tightly directed from A to Z and leaves little room for spontaneity. It's just a tight military operation. Well then, let that be what Sabaton songs are about, so that too fits seamlessly.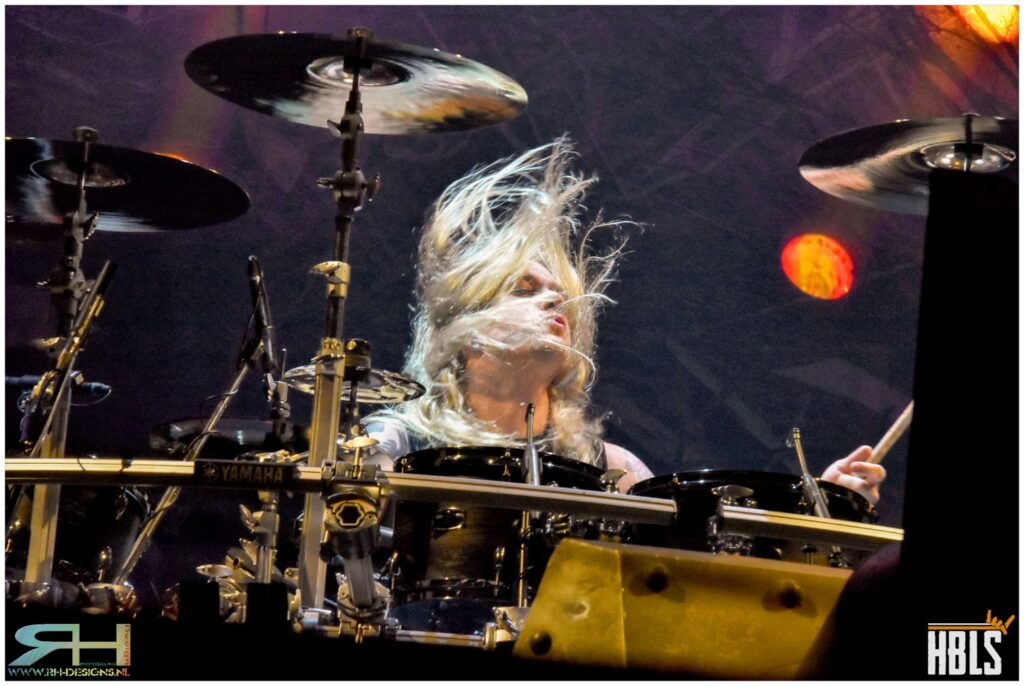 Top night, top show and going home with a big smile. This show is worth every penny. See you next tour!!! Because this tour might be called "The Tour To End All Tours 2023", this most definitely will not be the last time this band will tour.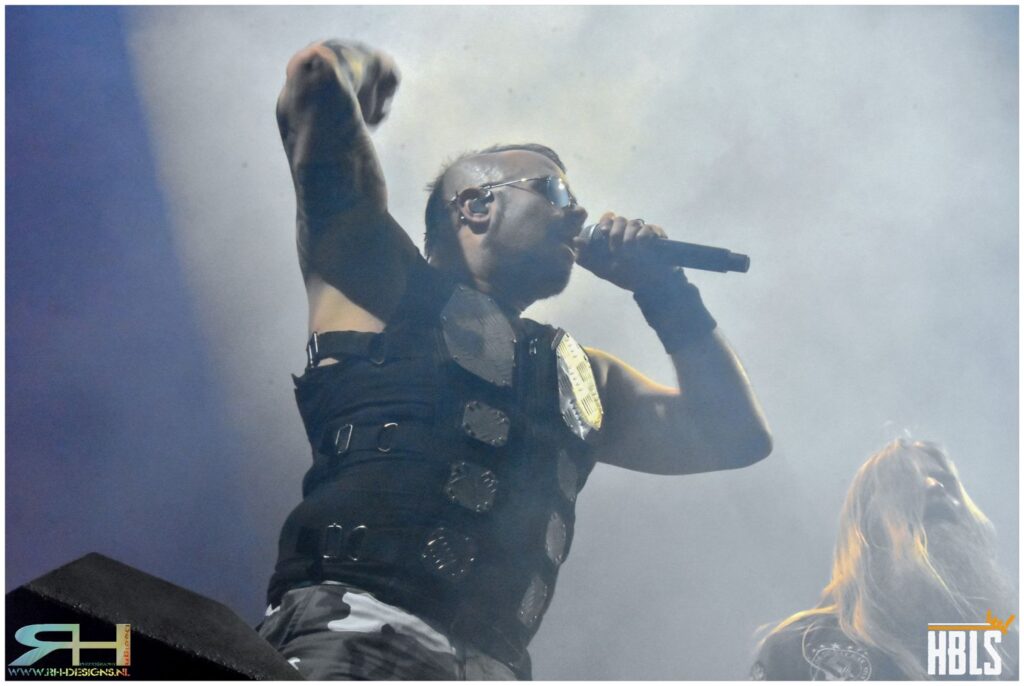 SETLIST SABATON
Ghost Division
Bismarck
The Last Stand
Into The Fire
Carolus Rex
Race To The Sea
Sarajevo
Stormtroopers
1916 [Motörhead cover]
Soldier Of Heaven
Dreadnought
The Red Baron
Father
The Attack Of The Dead Men
Christmas Truce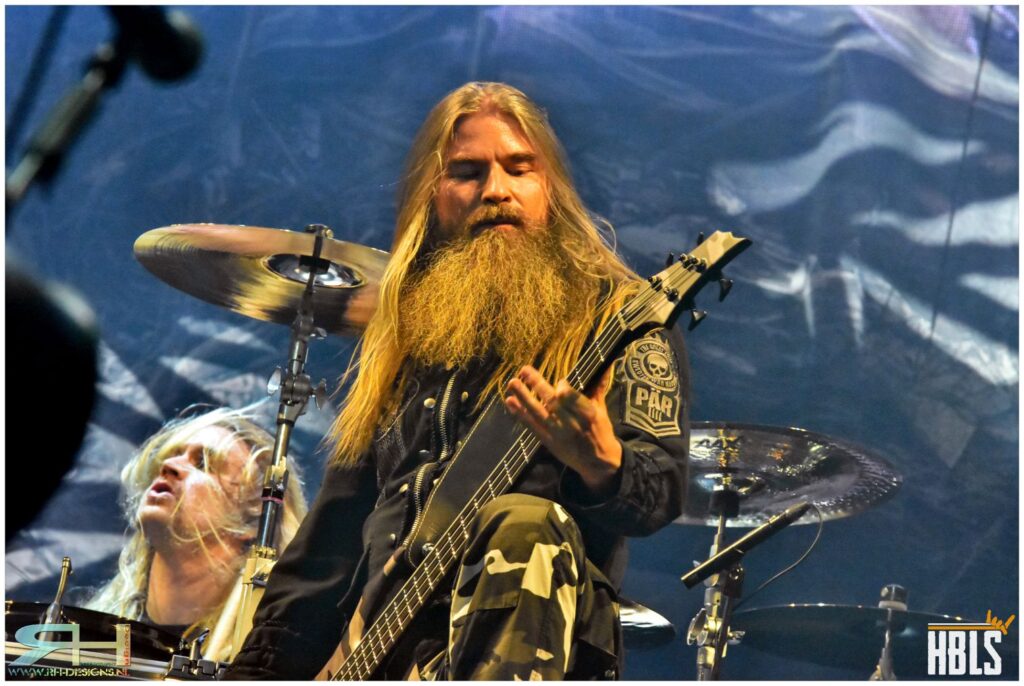 Encore
Primo Victoria
Swedish Pagans
To Hell And Back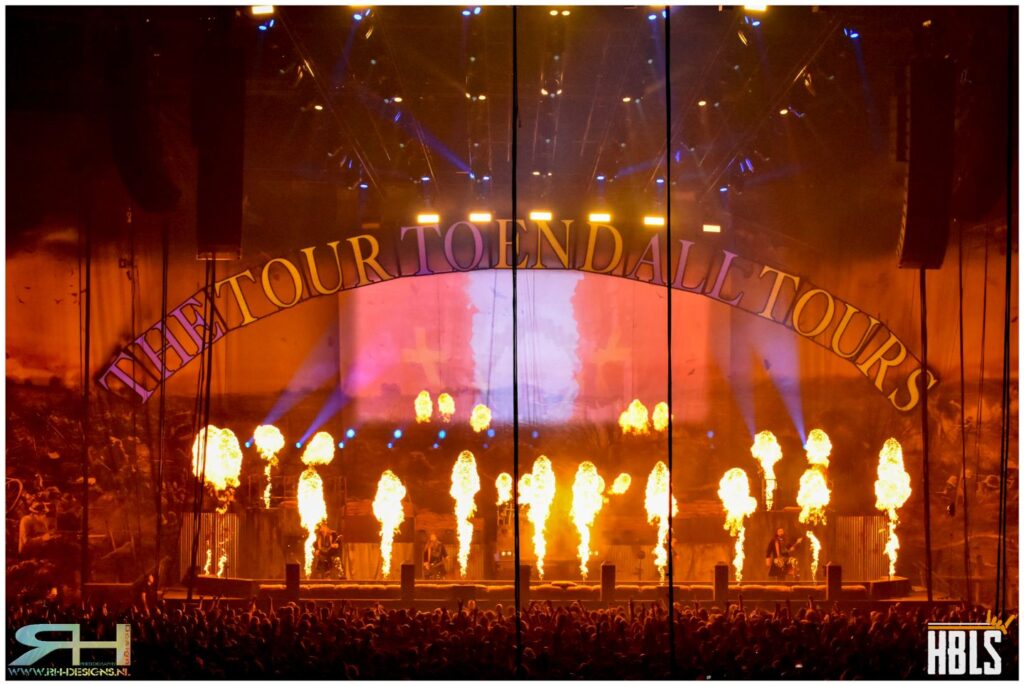 All photos by Raymond Helebrand