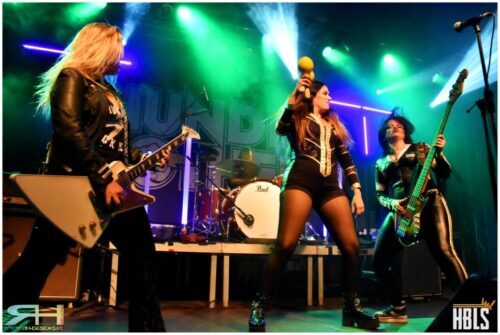 Live | Thundermother-Essigfabrik-Cologne [Ger]
13 June 2022
As an enthusiast of rock and roll music I have decided to attend at least one Thundermother show a year. Because the last time was in August of last year, I had to make sure to attend the show in Cologne today. So I grabbed my camera and I drove to the city of Cologne on a beautiful sunny Monday evening.
The Essigfabrik was the scene of the rock and roll mass these ladies from Sweden once again gave to the audience. An old vinegar factory, which has been converted into a beautiful concert hall, with a wonderful opportunity to sit outside and enjoy the sun. Despite it being a Monday night, the hall is pretty packed. Thundermother do good business, play to the bone, make good records and are just rock solid live. Soon they will even tour the USA with Scorpions and Whitesnake. All that hard work is clearly starting to pay off.
DOCTOR VICTOR
Before the ladies take the stage, Doctor Victor from Prague has the honor to warm up the audience with their rock and roll mix. I must confess that I did not know this trio yet and unfortunately I was not blown away by their performance. Yes, it was definitely full of energy and certainly not bad, but it didn't grab me.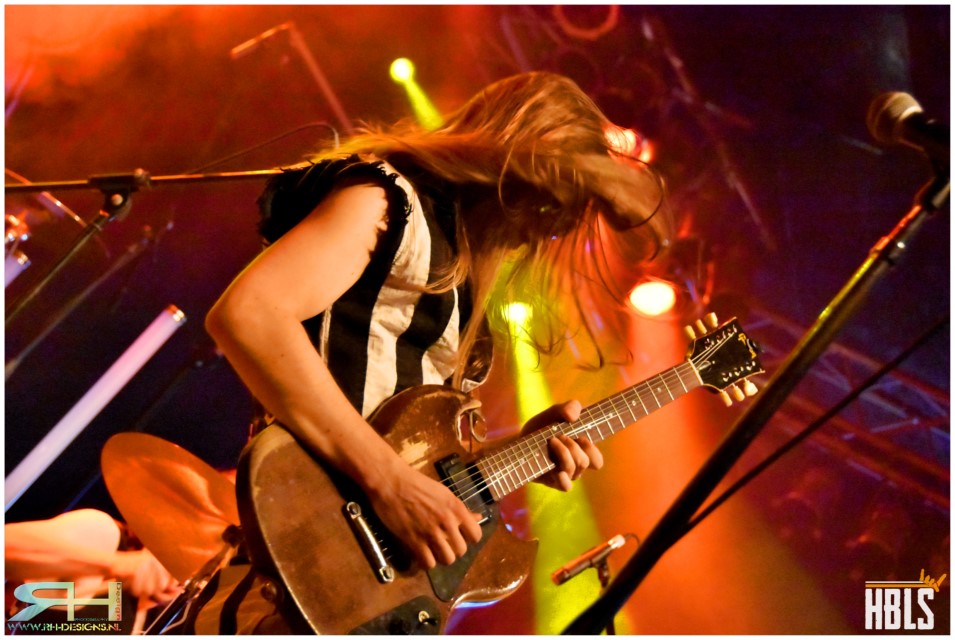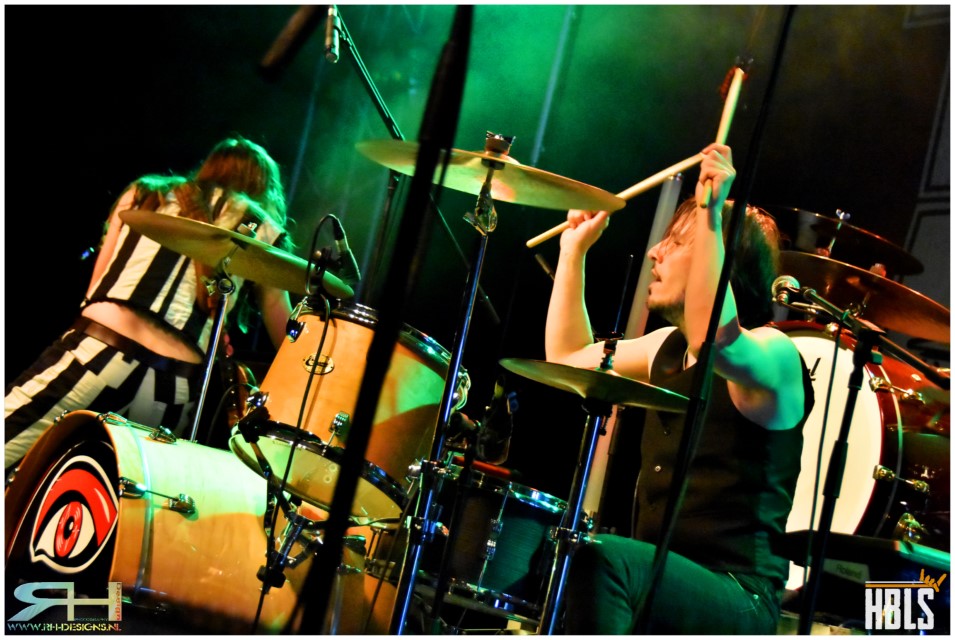 Their music was mostly steeped in classic 70s rock with a nod to glam rock and AC/DC. Especially the stage performance of guitarist Victor contain some obvious Angus moves. The audience clearly enjoyed it and during the countless clap and sing-along moments they were also nicely interactive. Drummer Snape even had a drum solo moment, which I find quite remarkable during an opening slot of about 30 minutes, but that's their choice. The only song that I knew was the Prince cover ,,Purple Rain''. A nice act, which unfortunately didn't grab me, but the audience seemed to appreciate it and that's what it's all about in the end.
THUNDERMOTHER
After a short change over the lights go out for a second time and it's time for tonight's main act Thundermother!!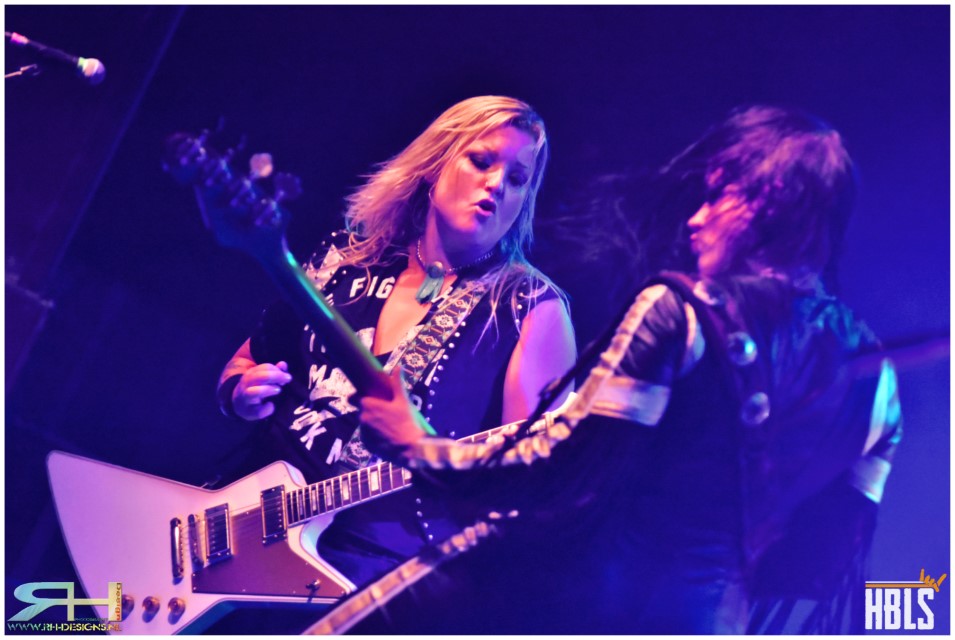 These ladies are not into, let's take it easy tonight, but rock right from the start. Opening song ,,Whatever'' is troubled by some problems with the guitar gear of Filippa [Nässil] and the hall mix still needs some fine-tuning, but that was already taken care of during second song ,,The Road Is Ours''.
It is noticeable that we are dealing with a well-oiled machine. The many shows have ensured that the performance is all tight. 'New' bassist Mona [Lindgren], who replaced Majsan Lindberg about a year ago, has clearly found her place within the band. Where she still looked a bit uncomfortable during the Alcatraz Festival gig last year, she now acts as if she's always been in the band.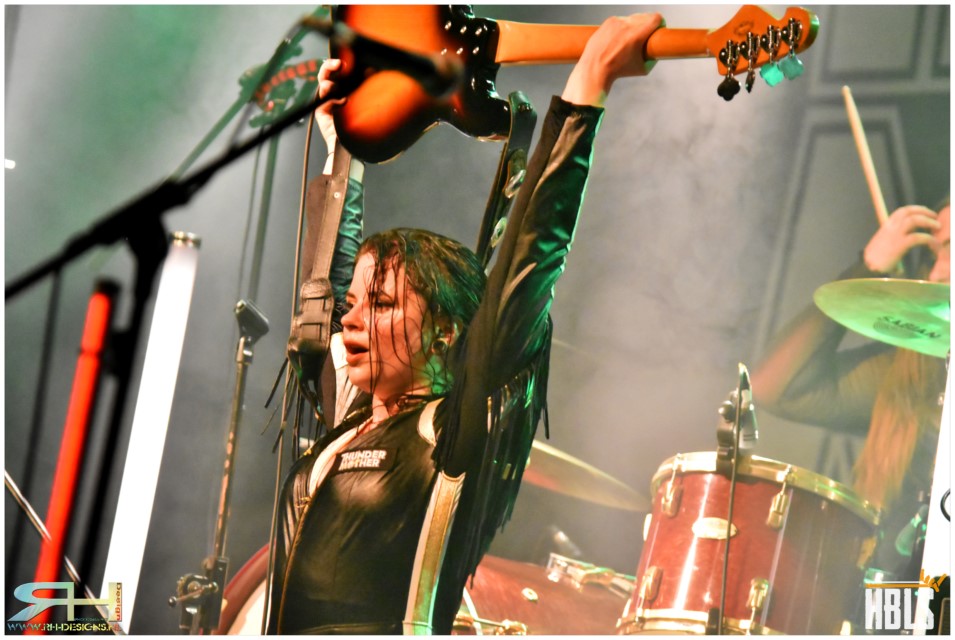 The set continues with ,,Dog From Hell'' and ,,It's Just A Tease'' and I can say that I can appreciate the drumming of Emlee [Johansson] more and more. She lays down the solid foundation for the rest of the band and is just always on. The fact that she brought her own drum kit instead of depending on a backline kit brings an extra drive to her and the band.
On we go with ,,Into The Mud'', ,,Thunderous'' and ,,Back In '76'', this song is dedicated by Guernica [Mancini] to all rock and roll ladies in the hall, who are also immediately called on to make themselves heard extra loud…and so they do.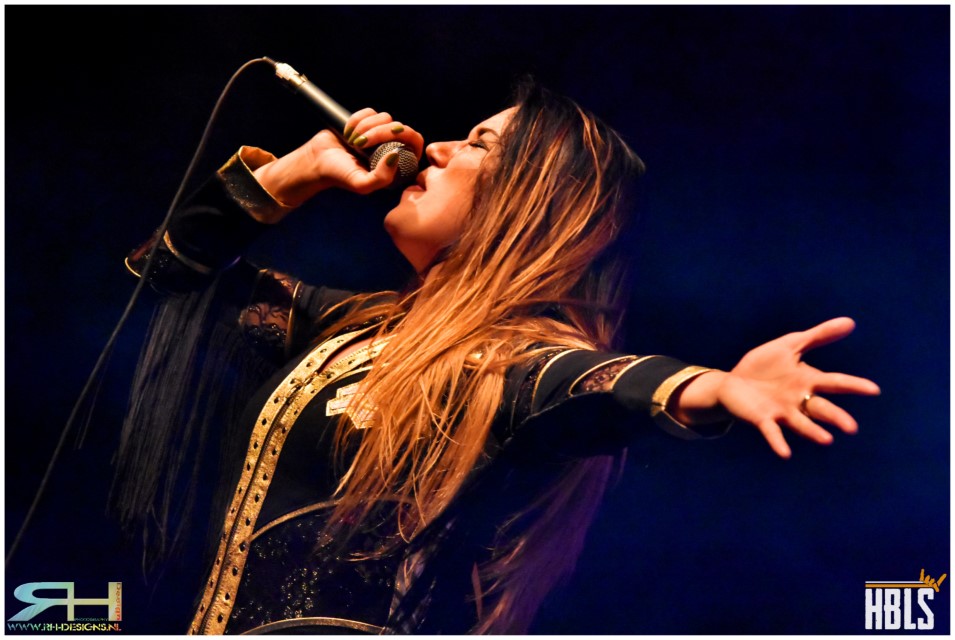 NEW ALBUM
The set is a nice mix of old and new work, with their latest release 'Heat Wave' as the bench mark. The release of new album, called 'Black And Gold', is scheduled in August but the two pre-released singles are already played tonight. Thundermother does not dwell in the past, but knows how to use their momentum with constant hard work and new music. Given the response from the public today, it works quite well.
On we go with ,,Hellavator'', the first one of the new singles ,,Watch Out'', ,,Loud And Alive'' and ,,Heat Wave''. It is more than obvious that the band is enjoying the performance and that is what they do best. Kick some real rock and roll ass, I've said it before, but I'll say it again, these ladies have more rock and roll DNA in their bodies than many other bands. They are true to their slogan 'We fight for rock n roll'.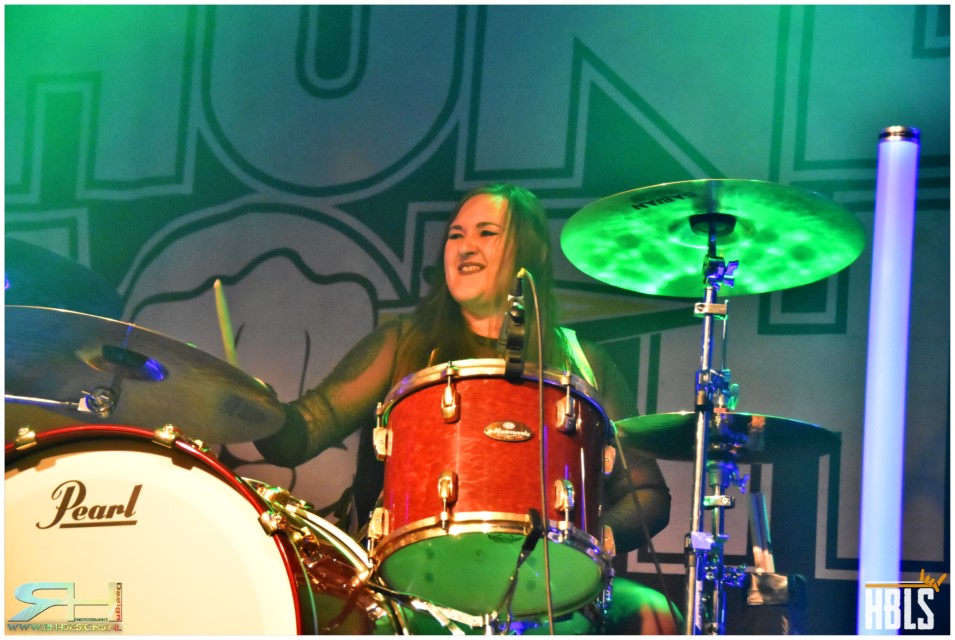 SOLO SPOT
Next up is ,,Deal With The Devil'' and the second new track ,,I Don't Know You''. After hearing their newest work, I am sure the upcoming album will be delicious again. After a short solo spot for drummer Emlee, the set continues with ,,Revival'', to be followed by ,,We Fight For Rock 'n' Roll / Fight For Your Right To Party'' where guitarist Filippa has her trademark solo moment and disappears into the audience while playing to share some moments with the attendees. During the solo moment, many covers come along including snippets of All Along The Watchtower, Crazy Train, The Trooper. The rest of the band makes sure Filippa is backed with the right groove to do her thing.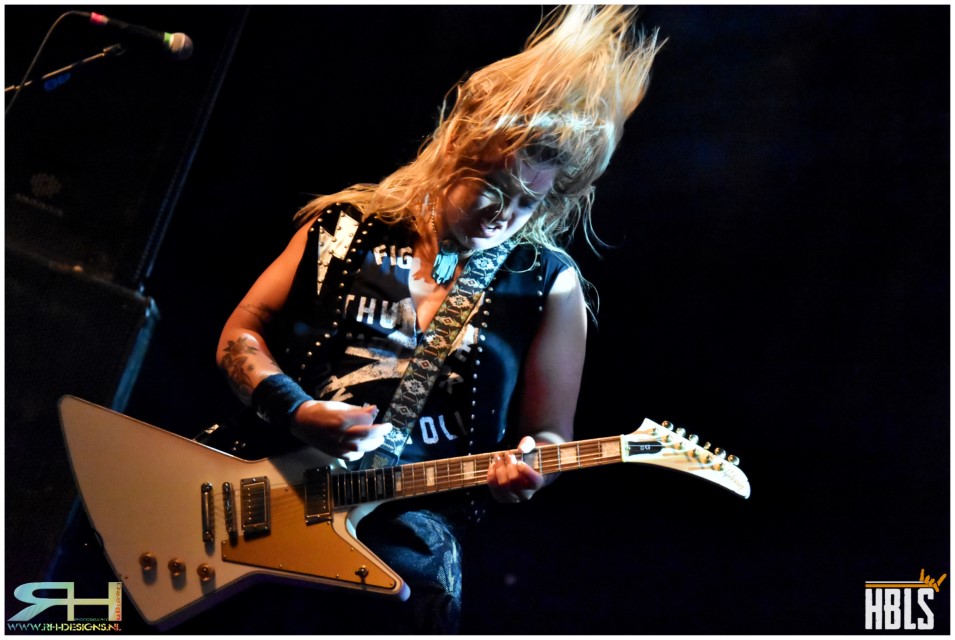 With only 2 songs remaining we are getting close to the end of the show. Once again the band fires on all cylinders as we get to hear ,,Give Me Some Lights'' and the last song ,,Driving In Style''.
But of course, after loud [very loud] sheering of the audience we get the encore, which is the Thundermother classic ,,Shoot To Kill''.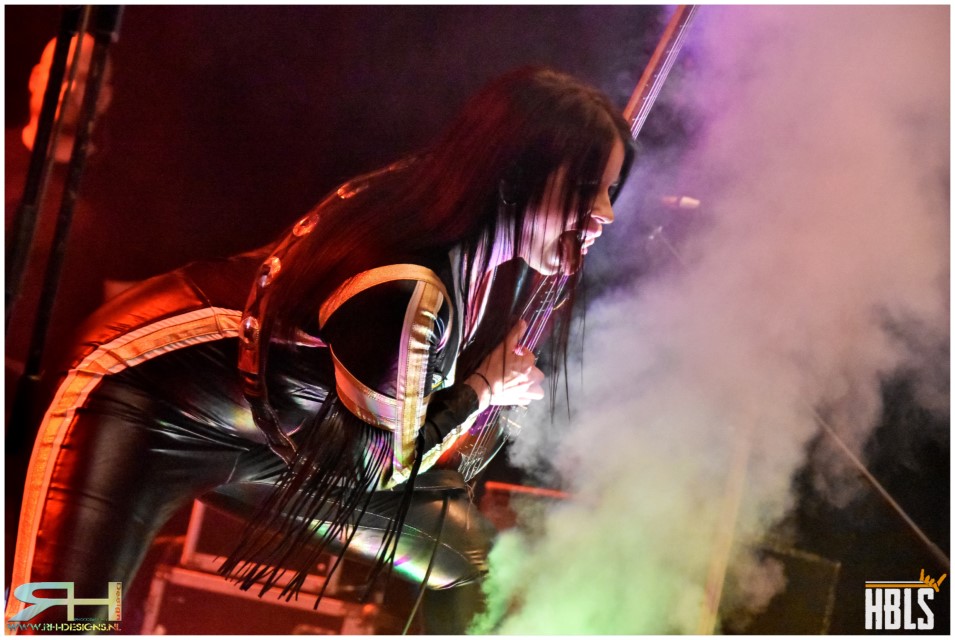 After more than 90 minutes of music, the band leaves the stage and the audience can go home with a good feeling of a wonderful evening. Thundermother has once again convinced with their music, skills and presence. You just can't get around the fact that we're dealing with a high-quality band that never disappoints. So when you get the chance, GO and see them live and support these Swedish ladies!!!!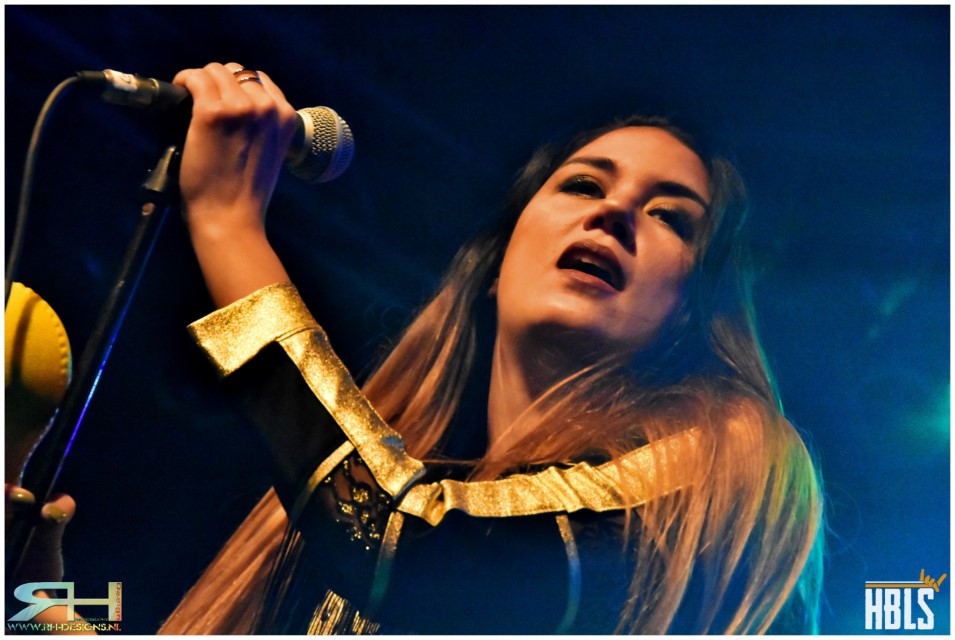 SETLIST
Whatever
The Road Is Ours
Dog From Hell
It's Just A Tease
Into The Mud
Thunderous
Back In '76
Hellevator
Watch Out
Load And Alive
Heat Wave
Deal With The Devil
I Don't Know You
Drum Solo
Revival
We Fight For Rock 'N' Roll / (You Gotta) Fight For Your Right (To Party!)
(w/guitar solo)
Give Me Some Lights
Driving In Style
Encore:
Shoot To Kill
All photos by Raymond Helebrand