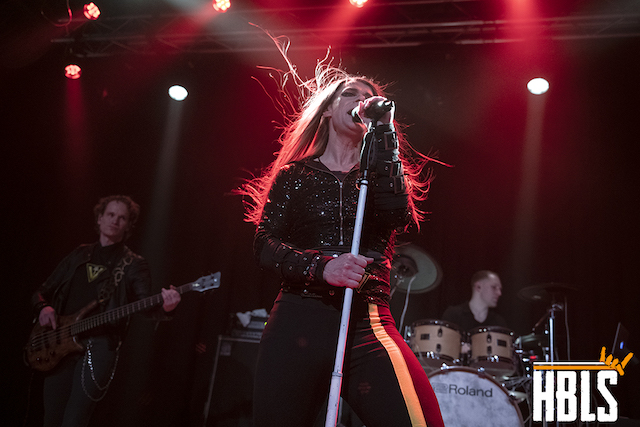 Live | Valentine's Tribute To Queen – Capslock – Capelle aan den IJssel [NL]
25 March 2023
Robby Valentine is a Dutch singer and multi-instrumentalist who started his professional career in the eighties. After playing in Line, 1st Avenue and Zinatra, he starts his own band Valentine in 1990.
On his first album he sang and played almost all the instruments himself. In 1991 the first single 'Over and Over Again' became a big hit in The Netherlands and several other European countries. The self-titled debut album was released on Valentine's Day 1992 and he started touring. After the release of his second album `The Magic Infinity' in 1993, Brian May invited him on his European tour. A dream come true for the big Queen fan that Robby Valentine is.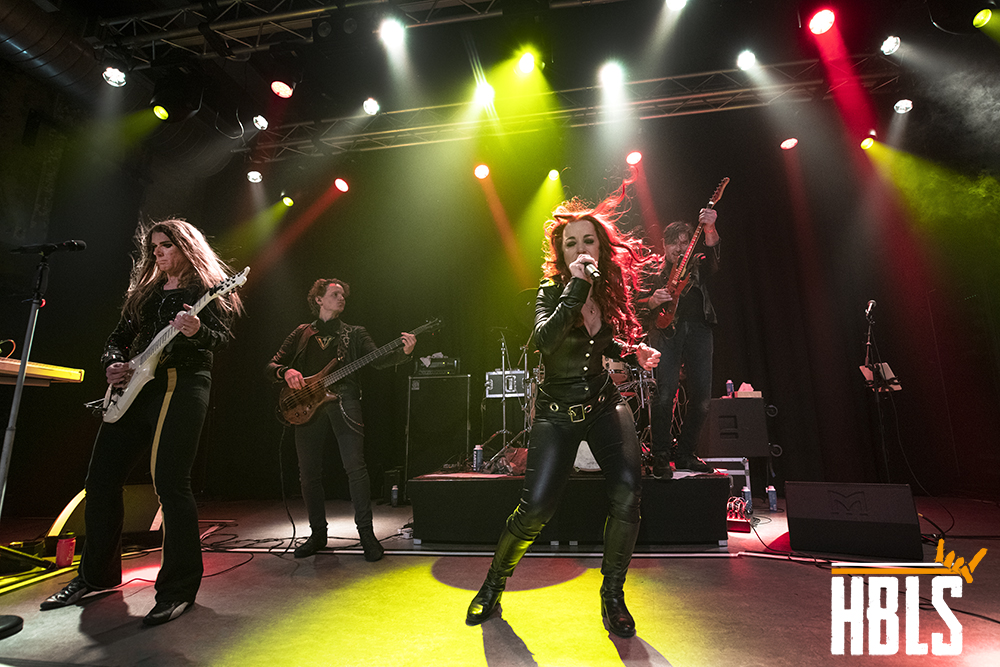 QUEEN FANCLUB DAY
On the 5th of November 2011 Valentine performed on the Dutch Queen fan club day. Especially for this occasion he recorded an entire album of Queen covers, 'A Tribute to Queen'. It sold out at the evening as it happened with his second tribute album in 2012. In 2014 he combines them together with five new songs as 'The Queen Album'.
Tonight, Valentine's Tribute To Queen plays at Capslock in Capelle aan den IJssel for an almost sold out audience of 350 music lovers.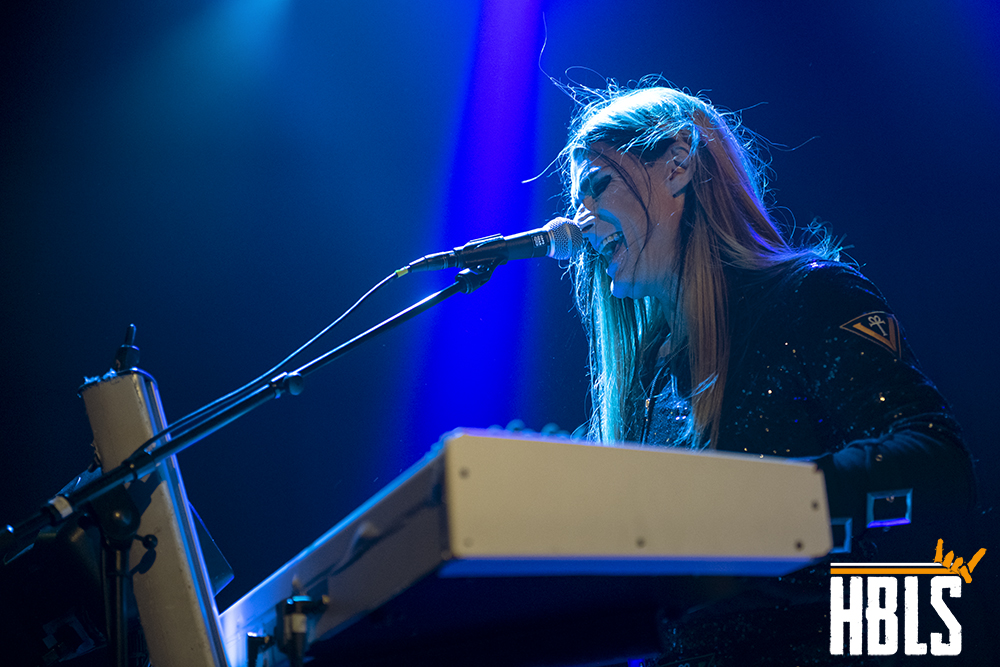 VALENTINE – PURE AND IMPRESSIVE
The band consists of five musicians, namely Robby Valentine [vocals, keyboards, guitar], Maria Catharina [vocals], Mark van Reusel [drums], Luuk van Gerven [bass] and Paul Coenradie [guitar].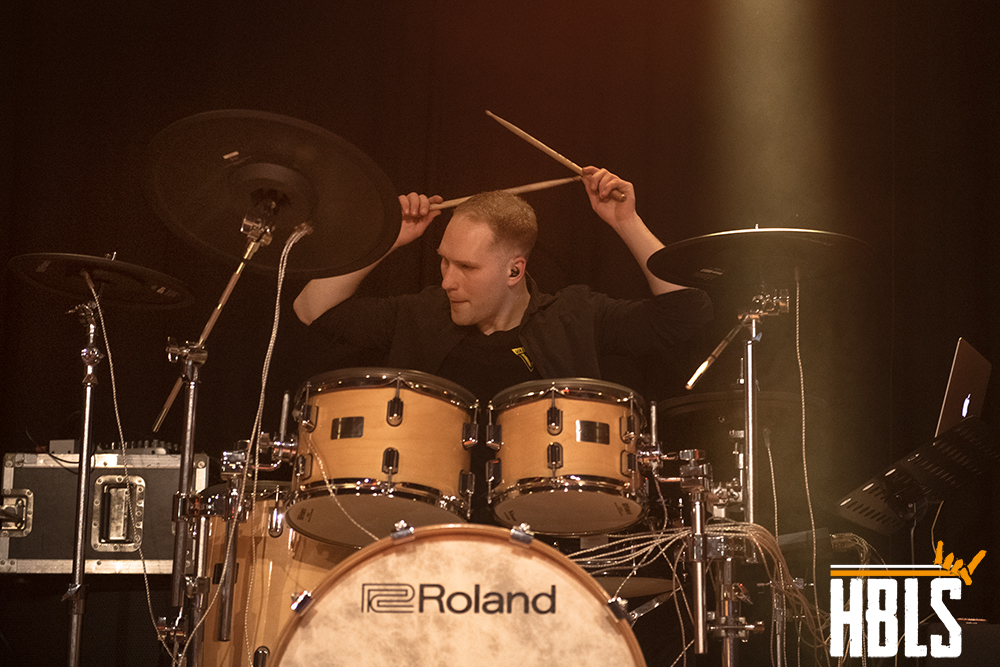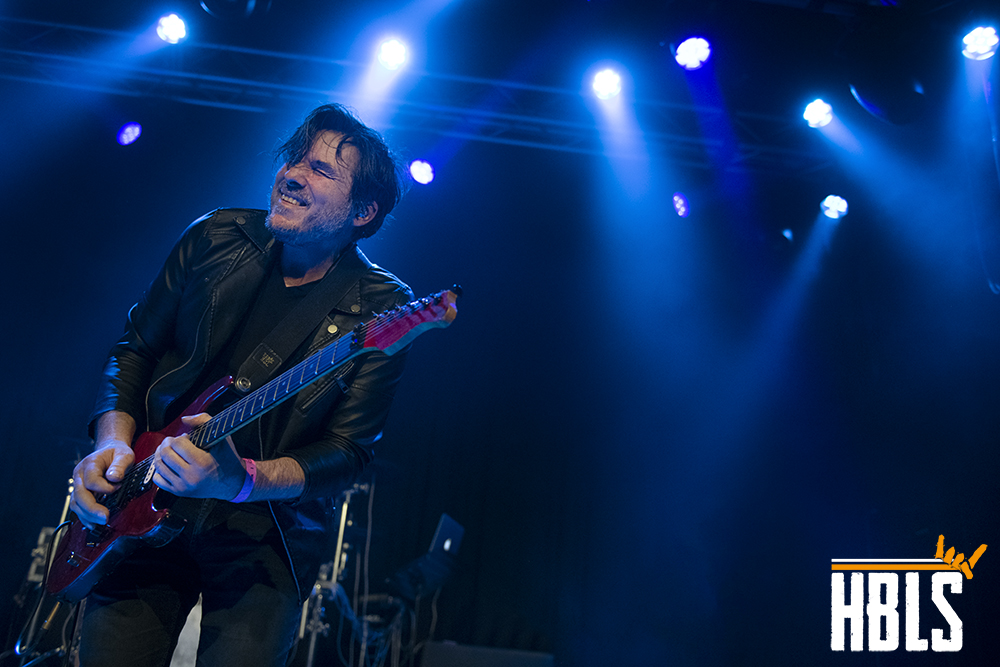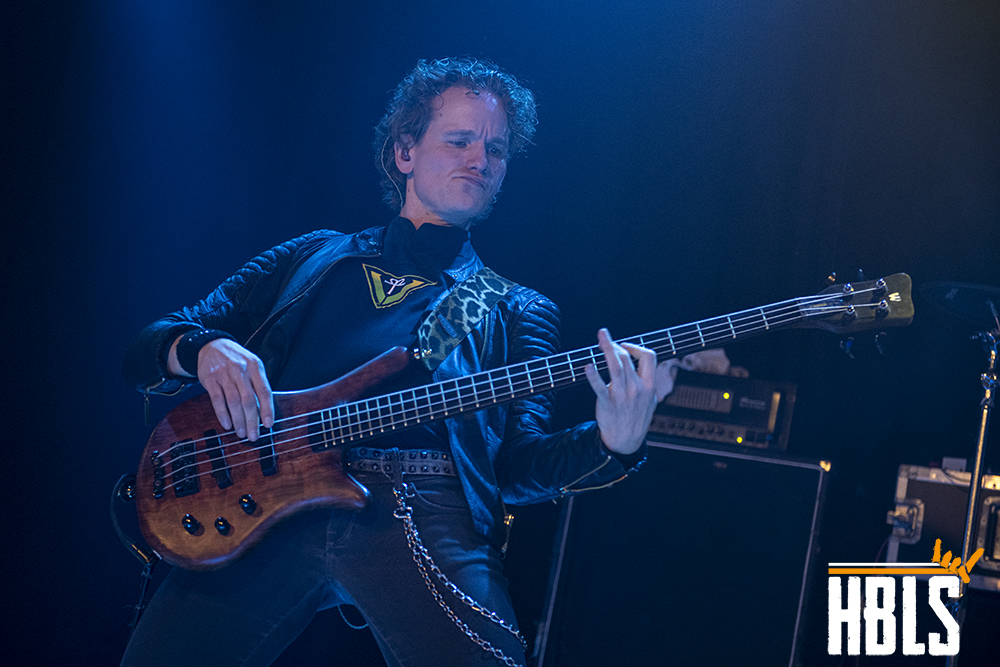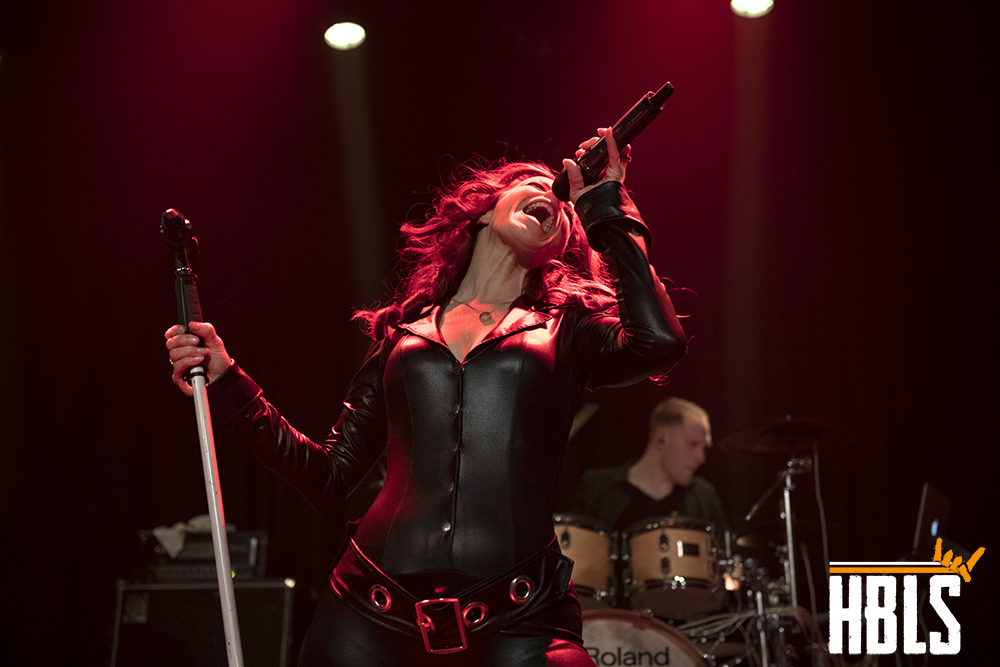 There are no Freddy Mercury dressing ups with fake moustache, yellow jacket, posing or other attributes. You get Valentine playing Queen songs at the best possible way and that's impressive. Vocals are split between Robby and his wife Maria Catharina. They don't try to sing like Freddie because that is impossible. In general Robby sings the sensitive side and Maria the rock side. The backing vocals that are so typical Queen are coming from tape, but are sung and recorded by Robby himself in his studio.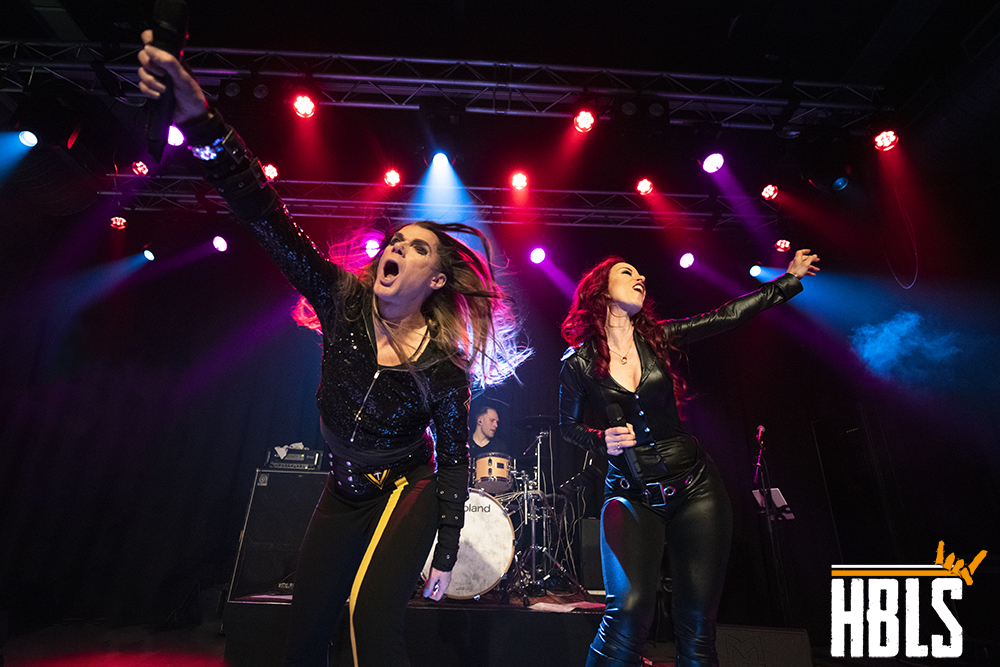 THE SETLIST
The setlist consists a variety of smash hits and lesser-known work. What is cleverly done are the medleys. You use a lot of songs and you get a high coverage of all the albums. Classics like ,,Killer Queen'', ,,Save Me'' 'and ,,Bohemian Rhapsody'' are alternated with beauties like ,,Ogre Battle'', ,,Death On Two Legs" and '39'' for example.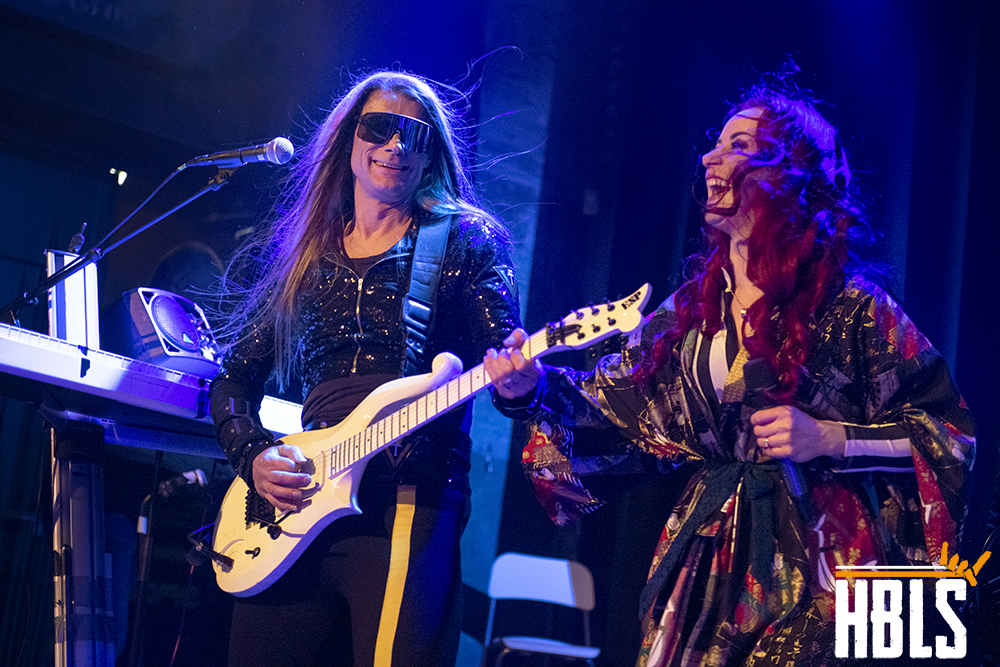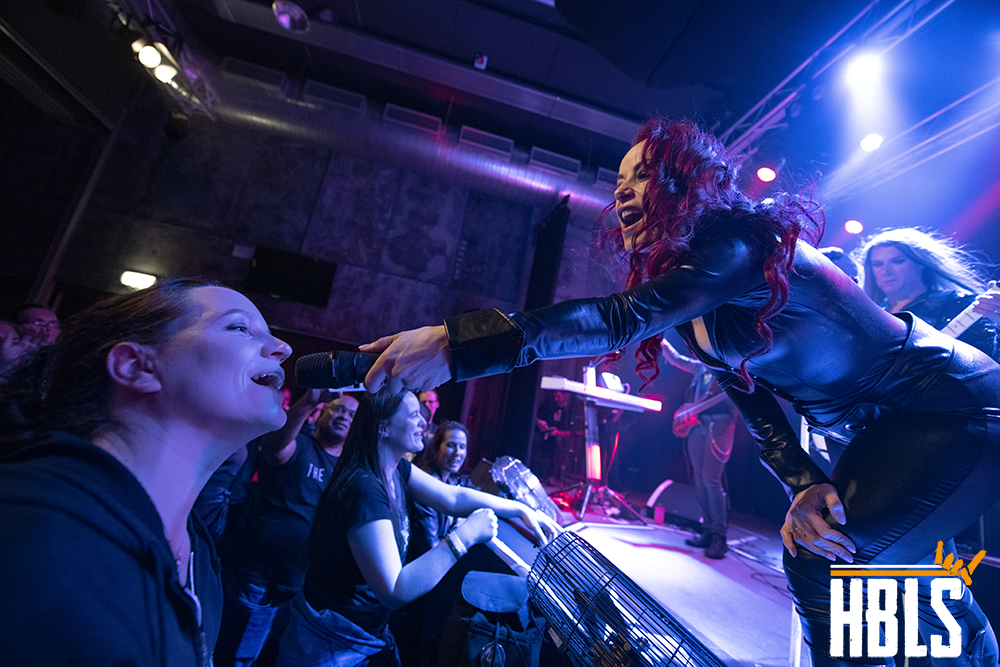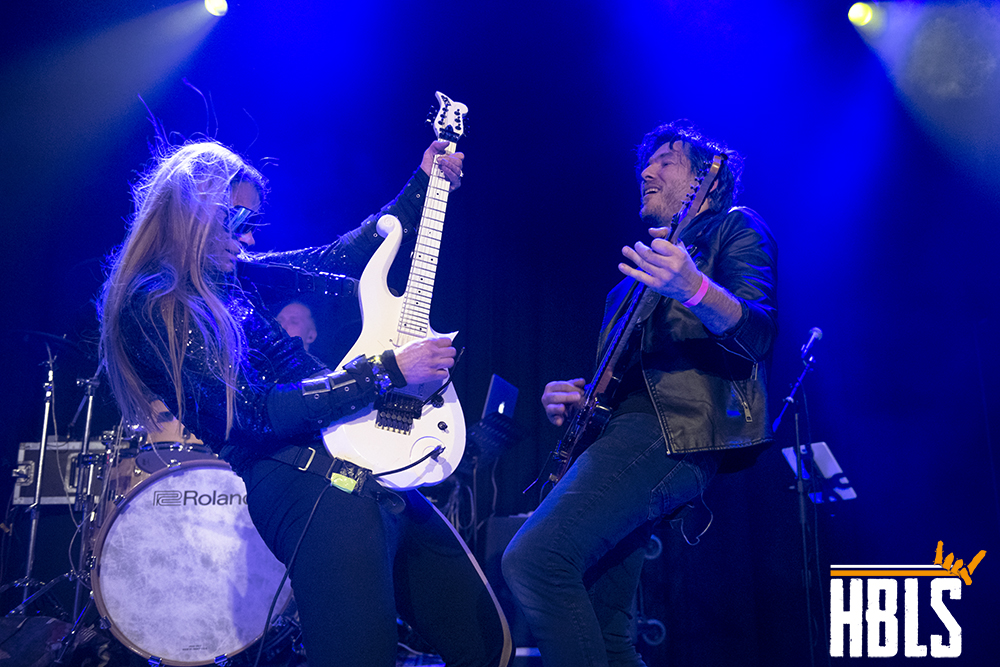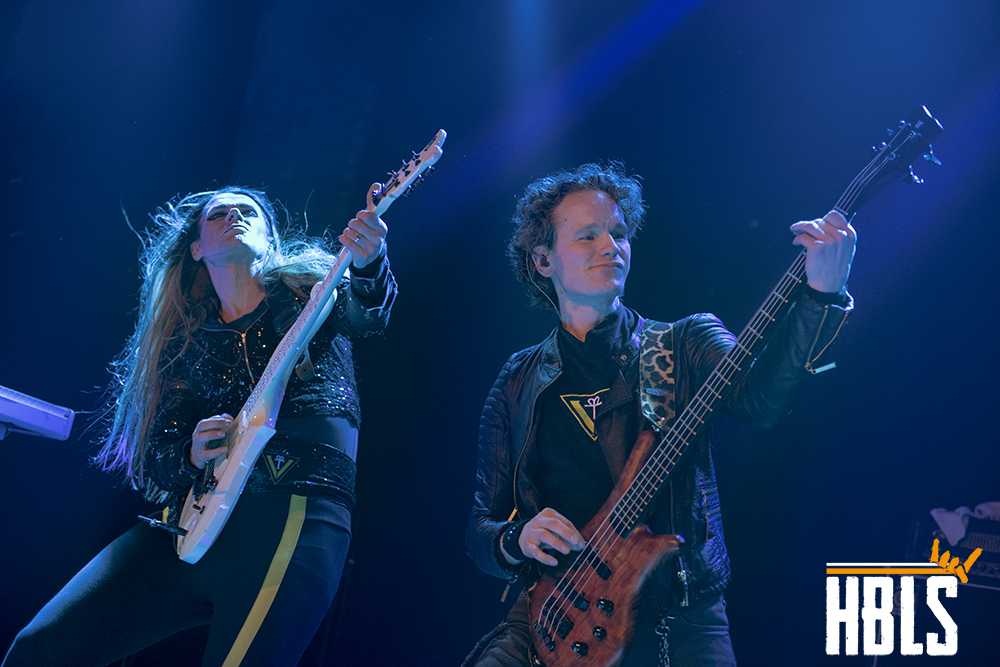 It's hard to understand that Valentine plays in small clubs and other Queen tribute acts in big theaters and venues. PR will probably make the difference, but musically they are certainly as good as the well-known tribute acts. Here you get music in capitals and less charade. But luckily for everyone it's all about celebrating Queen's music and playing a rock show.
If you get the chance to see this band, grab it. Theaters should book them for another way of paying tribute to Queen.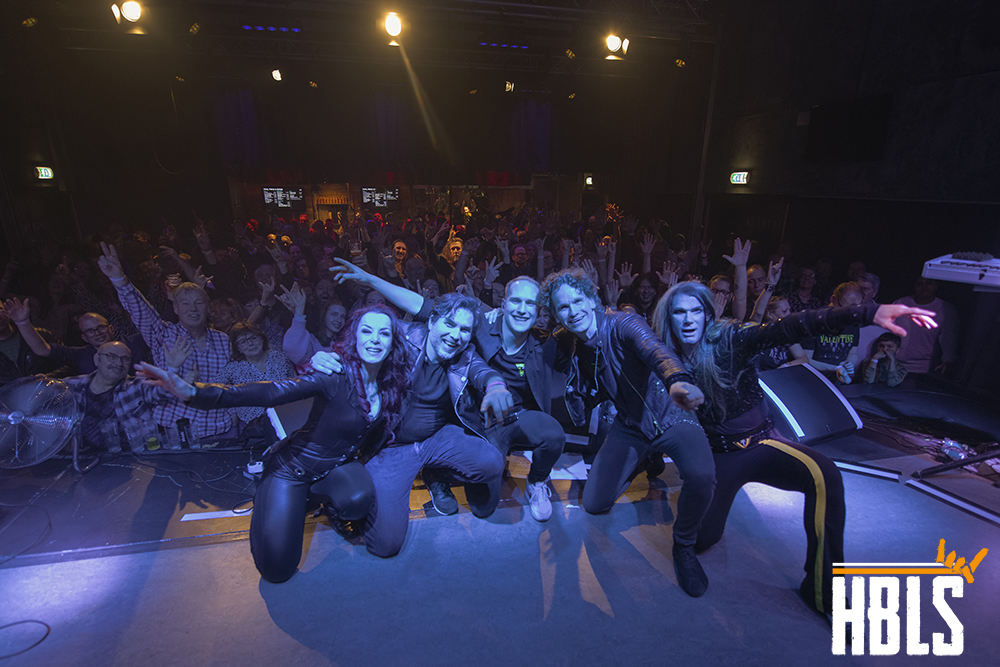 All photos by Dirk van den Heuvel