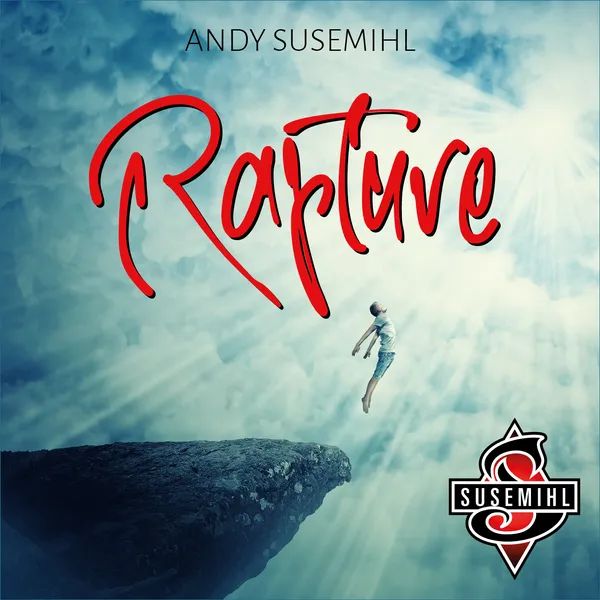 Review | Andy Susemihl – Rapture
SM Noise
German rocker Andy Susemihl has had a steady career with spells in bands like U.D.O., Mr. Perfect and Sinner, just to name a few. He lived and worked for a while in America and worked with Bangalore Choir featuring David Reece. The two started a friendship that led to Andy working with David on his latest albums, being involved as guitarist, songwriter and producer. But Andy also has a career of his own. At one stage even releasing some stuff sang in his native language.
TRILOGY
With the release of 'Rapture' Andy Susemihl closes off a trilogy of albums that started with 'Elevation' (2018) and later 'Alienation' (2021 featuring bass player Peter Baltes and drummer Francesco Jovino). Bassist Mike Walter and the drummers Harry Wester, Andre Labelle and Alex Menchini brought in their talents to help out on the twelve tracks that are featured on 'Rapture'. ,,Ashtray'' kicks of the proceedings. It is a high energy rocker based on a scorching riff, up-tempo and drilling itself in your brain. A promising good start followed up with eleven other songs of which the bulk is also pretty energetic. There are also moments where Susemihl takes his foot of the gas pedal to shoot into a more melancholic mood, proving that he also is capable of writing and singing an epic ballad (,,Ghost In My Dream'', ,,Under The Radar'').
PERFECT BALANCE
What I particularly like about 'Rapture' is the perfect balance that Susemihl has created within his songs. He has become the ultimate all-round performer able to mix it up as he sees fit. Rocking hard at moments, being subtle at other moments. Andy Susemihl has found the perfect middle road on this warm and rocking album. He is not doing anything to difficult. The whole record is as accessible as can be and it sounds great at any moment of the day. Hopefully Andy Susemihl manages to fly above the radar this time as all the pieces of his musical puzzle have come together on 'Rapture'! You have been told!